Shing Chikki, an addictive Indian style peanut brittle that is so easy to make and full of taste and health!

Come January and it is time for Makar Sankranti, the festival of kites. The Harvest Festival of India, this day is believed to mark the beginning of Spring in the country. Celebrated as Makar Sankranti in most parts of the country, the festival is also known as Pongal in Tamil Nadu, Bihu in Assam, Uttarayan in Gujarat and Lohri in Punjab. This festival is one of the few festivals that is always celebrated on the same day according to the English Calendar; i.e. 14th January.
Traditionally, Gujaratis prepare Chikki or Brittles made from varied nuts, puffed rice, bengal gram or coconut and either sugar or jaggery in Uttarayan. Women generally prepare these ready to eat sweets a couple of days before the Sankranti, and it is enjoyed while flying kites. These traditional sweets are enjoyed with wholesome servings of Spicy Undhiyu; a Gujarati delicacy.
Ingredients
Peanuts 1 cup, shelled
Sugar 3/4 cup powdered or Jaggery 3/4 cup
Clarified butter/ Ghee 1 tbsp
Saffron (optional)
Method
Take the shelled peanuts and dry roast them on medium flame in a large saucepan. This will take some time but ensure it is done only on medium flame, else the peanuts will burn. After the peanuts are lightly roasted, remove from flame and set aside.
Using a pestle or rolling pin, lightly crush the peanuts. If you want, you can grind them in a blender and make the chikki out of peanut powder. I just crushed them a little with a pestle here.
In a large pan heat the ghee. Once heated, add sugar or jaggery and saffron. Let the sugar melt slowly on medium flame. Do not keep the flame very high else the sugar or jaggery will burn. The sugar will slowly change form from white powder to white semi-solid to transparent liquid and finally to a rich yellow liquid. While the sugar is melting, prepare a baking dish or likewise to set the chikki. Also line a rolling pin with foil and grease it.
Now that the sugar has caramelized, slowly add the peanuts and mix well. If using jaggery, let it dissolve completely before adding the peanuts. Do it quickly as the brittle will start setting. This is the bit that needs to be done quickly. Turn down the heat and mix till the peanuts are covered with sugar. Transfer the mass to the greased foil and roll out with the pin. The thickness should be about 1/4 inch or so.Once done, use a pizza cutter or sharp knife and make markings to cut the brittle into squares, rectangles or diamonds.
Let the brittle cool. Once cool, use the markings as guide lines and cut the chikki. Store in air-tight containers and enjoy for 10-15 days!!
Try this Puffed Rice Brittle or Mamra Chikki here. Do not forget to try these Til Ladoos.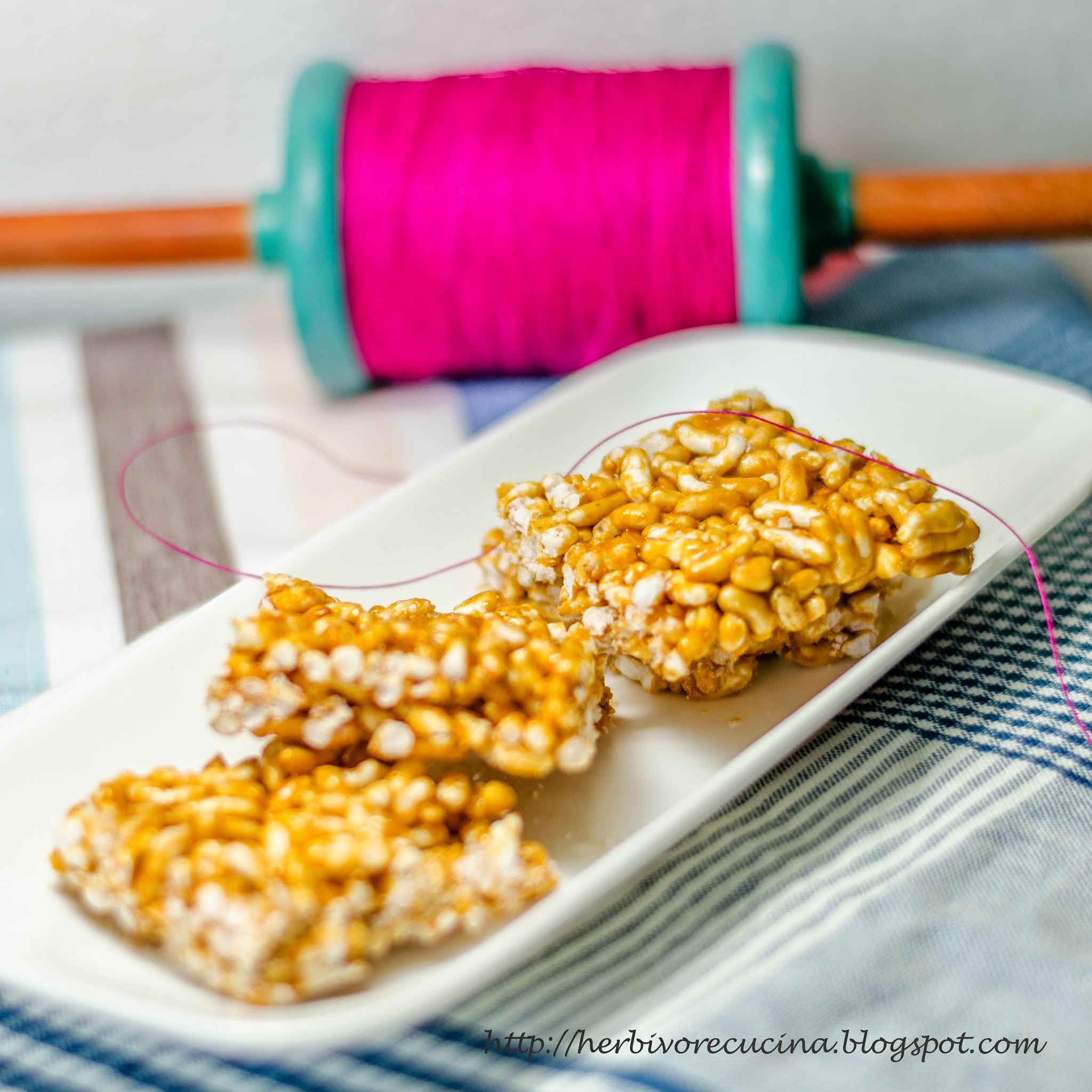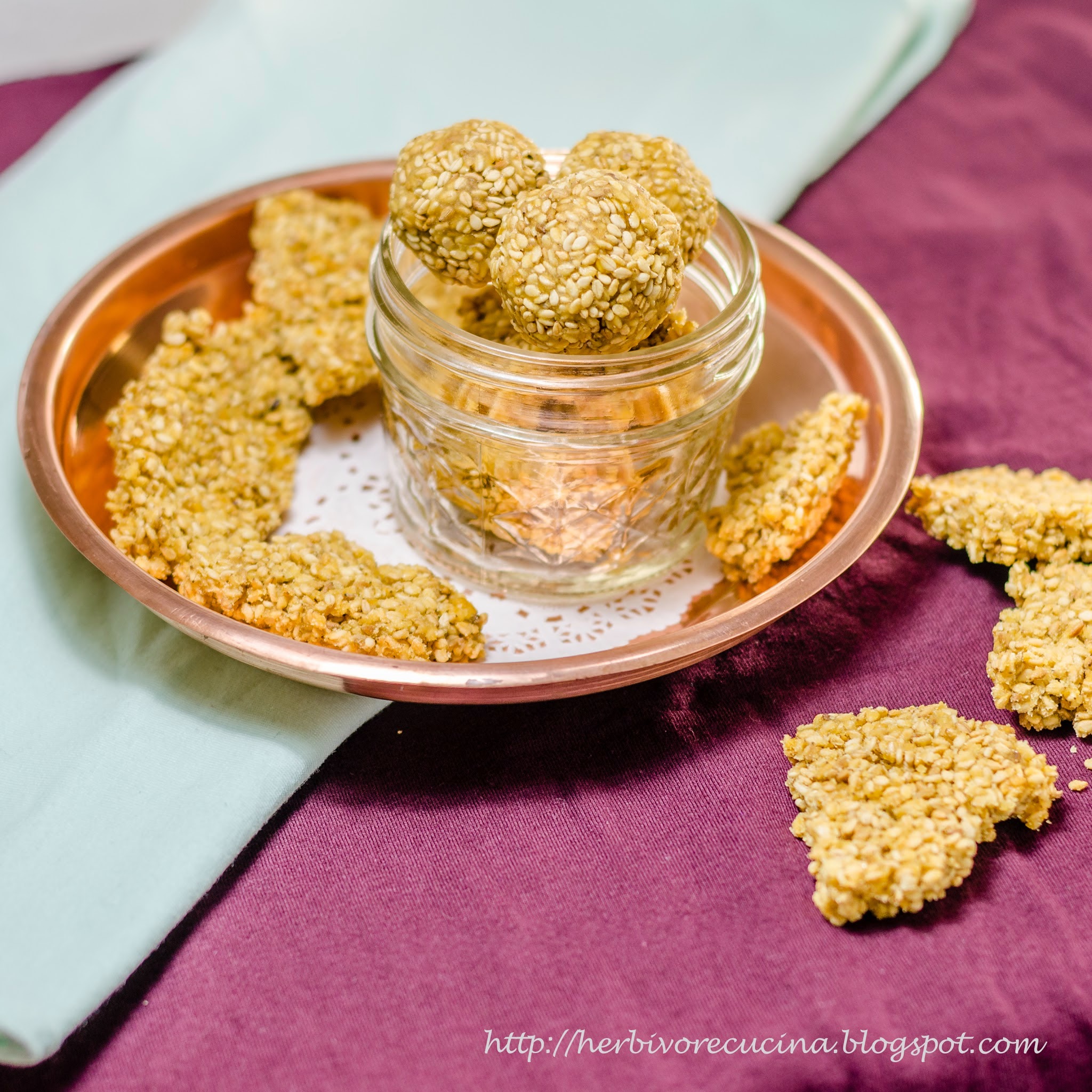 To complete the Sankranti meal, try this Surti Undhiyu too!!