Hello everyone. I am Smruti, the cook, author and photographer behind this blog. I welcome you all to Herbivore Cucina and I am glad you are here!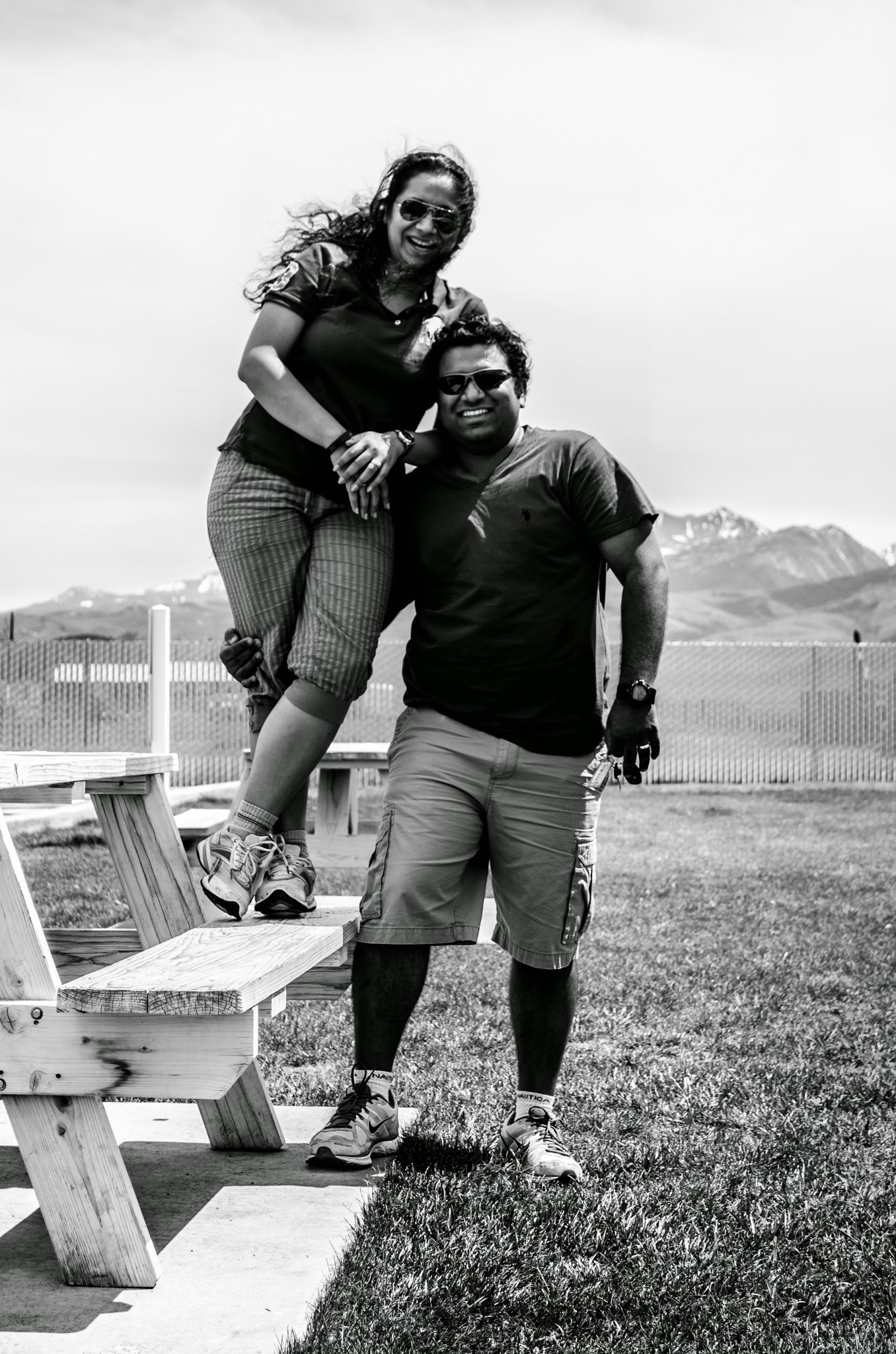 Born and raised in Mumbai, a city in India, I grew up eating all the delicious food that my dadi (grand mother) and mom made; 4 times a day! They have been avid cooks and always enthusiastic to make something delicious.
That is where I get my love for eating good food and cooking from. This passion built in my childhood and is living with me.
An engineer and finance graduate, I started exploring the food world when I moved to California, US after getting married to my childhood friend Shaishav. Now, I manage the blog along with enjoying cooking for us and our toddler.
My journey on the blog
After I moved to the US, cooking became a part of my everyday routine. Little did I know what appears as a chore would turn into something I enjoy each day.
Experimenting with various ingredients, trying different cuisines and making a lot of recipes from my childhood was something I loved to do.
With the thought that I should document these recipes, I started the blog. As I added recipes, the blog started getting page views and that is how I kept going.
My husband taught me to take pictures for the blog and he is my food taster, best critic and supporter. With family and friends trying the recipes to a community of loyal followers, the blog has grown in many ways. Today, this is my full time job instead of just a side hustle or hobby blog.
My inspiration
There are a lot of people behind the scenes who help me in their own unique way. From family to friends and now followers; I have had the backing of so many.
From all of these my grand mother has always been my greatest inspiration. She taught me the love of food and the pleasure of cooking for the family. She was by far my favorite chef with a magic touch.
My mother has always been a great cook too. She made recipes from across the globe when they were not a thing in India and of course there was no Google! She has the best knacks to simplify cooking and gives me continuous support on my recipes and photography.
Shaishav is the third and strongest pillar in this endeavor. He eats everything I make and always has some feedback to improve. From being the photographer for the blog to now handling post processing and certain technical aspects, he has always been there on good days and bad!
I always get his feedback when conceptualizing recipes and when I make them. Not to forget, he taught me how to take pictures using a DSLR a few years ago. I still go back to him when I am stuck at any stage of recipe development or photography.
The final pillar has to be my son. Though he is still a toddler, I love how he has an instant feedback when he eats something I make. Few words and a whole lot of expressions tell me exactly how the food is each day! He loves to be my sous chef and assistant photographer and the journey is super fun with him along my side.
What you will find here
As the name suggests, Herbivore Cucina is a collection of Vegetarian recipes from my kitchen.
I like to make recipes from various cuisines with a focus on Indian and fusion recipes. These are the ones that you will find on the blog often. This fusion recipe of Sev Puri Sandwich and Thandai Boba are favorites among readers.
I try to include recipes that are heirloom as well as trendy along with recipes for various seasons and holidays. My grandma's Undhiyu recipe and my mother in law's Jowar Vada are always hits.
A lot of folks have loved the breads I have baked over the years and they remain readers favorites too. Browse through this breads and bakes section to find lots of eggless recipes for breads and cakes. This Pav Bhaji Focaccia and Rose Cookies are great to try.
What you will not find here
There are no meat and fish recipes on the blog. We do not consume that and neither do I share any.
The blog is a Vegetarian one and not Vegan. So all the recipes here are not going to be Vegan.
Popular Recipes
Here are some popular recipes from the blog. These happen to be our family favorites too!
Connect with me
If you would like to say something or have a question, write me an email at herbivorecucina@gmail.com.
You can also connect with me by leaving a comment on my posts or on Facebook, Instagram, Pinterest, Youtube and TikTok.
Happy cooking everyone!