Blogging Marathon# 63 -Journey through the cuisines: Day 1
State: Gujarat
Dish: Amiri Khaman
April begins today, and we as a group of bloggers start our journey to explore various cuisines in this month long Mega Marathon hosted by Valli on her blog. This is my first time on marathon it is was so much fun preparing for it. Based on the theme, we had to select a country or state of India for each week and post recipes from that region. The catch is that the recipes have to start from the letter A on day one and go on till we reach Z on day 30, excluding Sundays.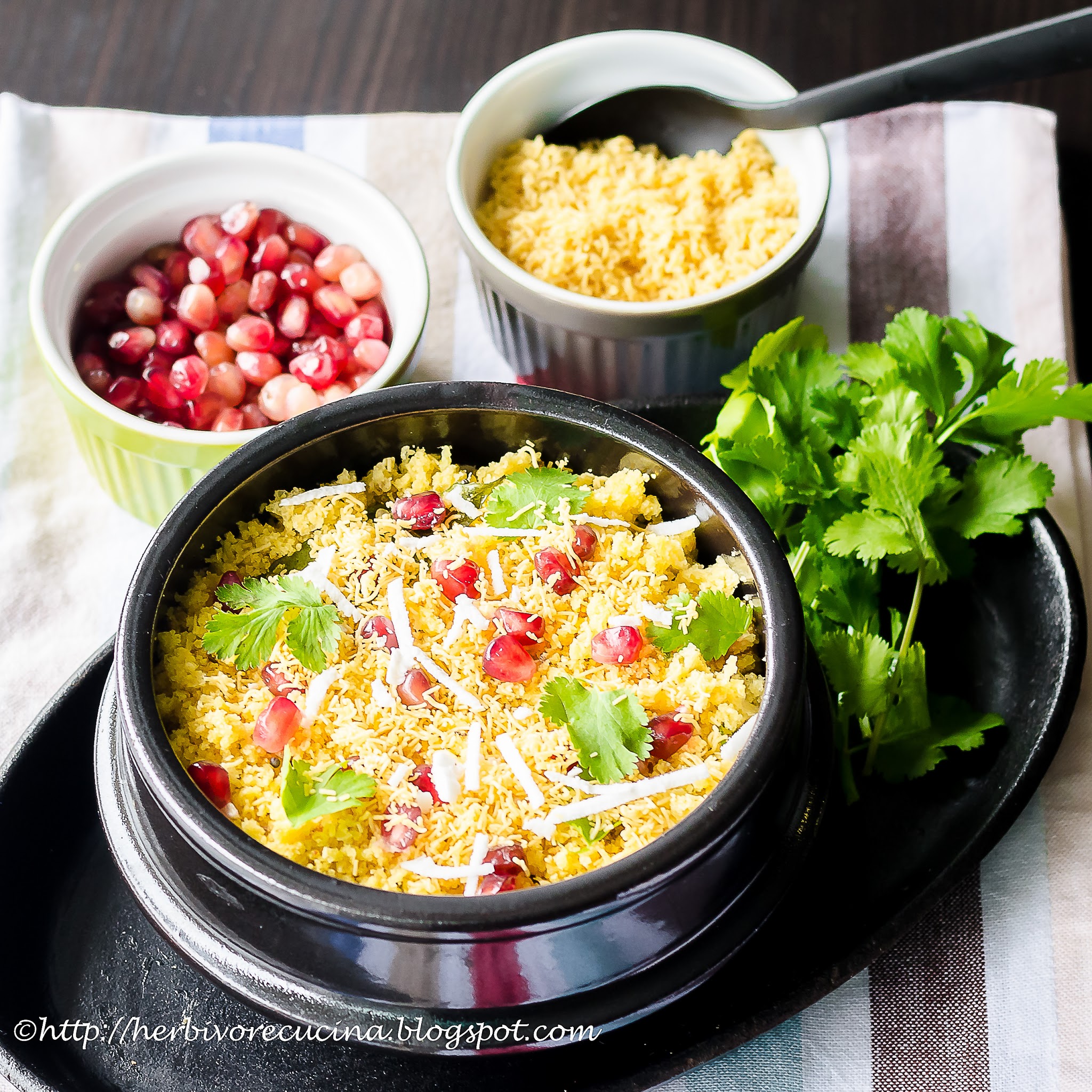 For the first week, I have selected the state of Gujarat. Being my everyday cuisine, I thought it would be fun to post authentic recipes from the state for eight days. So I have gujarati recipes from A to H coming up each day.
For the first day, I am posting Amiri Khaman. Also called as Sev Khamani, this is a typical Gujarati Bhel. The main ingredient in this dish is mashed up khaman dhokla. This dhokla, made from besan/chickpea flour is steamed, cooled and finally mashed. Temper the crumbled dhokla, add toppings and serve.
While dhokla is a very famous Gujarati snack, this amiri khaman is a little less famous. This dish makes a perfect breakfast, as the dhoklas can be prepared a day prior and only tempering is required the next day. While Pomegranate seeds, Thin Sev, Shredded coconut and Cilantro are used for topping, you can add spicy sev or mixed farsan too. Adding pomegranate gives the dish a pop of color and a great texture, try not to leave that out! Enjoy this quick snack immediately on preparing, else it becomes soggy.


Ingredients
For the Khaman
Khaman Dhokla 1 plate
Oil 2 tsp
Sesame Seeds 1 tsp
Cumin Seeds 1 tsp
Asafoetida a pinch
Green Chili 1, minced
Curry leaves 1-2
Ginger Garlic paste 1 tsp
Turmeric Powder 1 tsp
Salt, Sugar, Lemon Juice
For the Topping
Pomegranate seeds
Thin Sev
Shredded coconut
Cilantro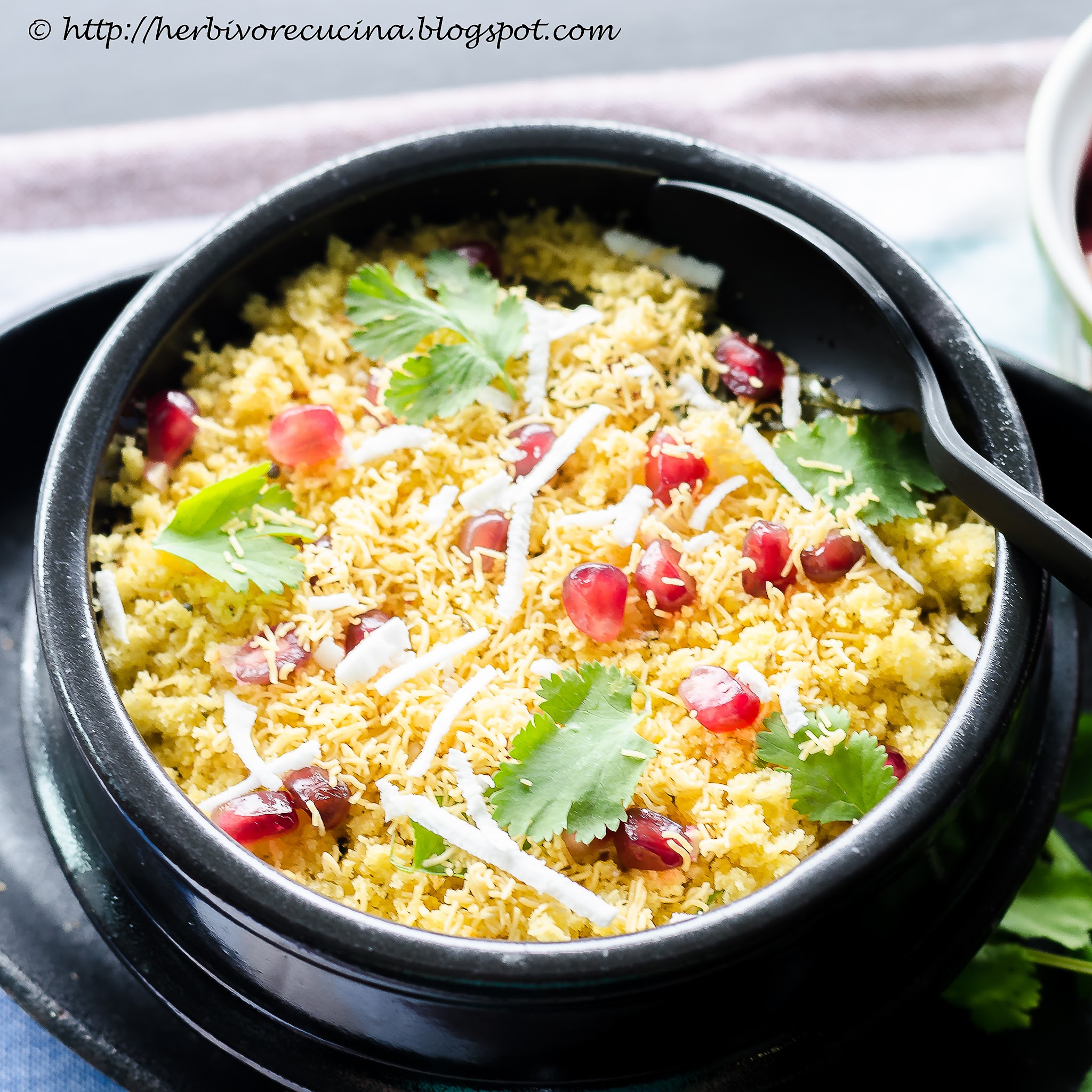 Method
Make a plate of Khaman Dhokla following this recipe. Just follow it till steaming and cooling the dhoklas.
While this recipe works best for dhokla that has been made a day earlier, the same can be made after a couple of hours of making the dhokla too. Break the dhokla pieces into small particles using your hands.
Heat oil in a pan. Add sesame seeds, let them pop and then add asafoetida and cumin seeds. Add the minced green chilli and curry leaves. Once they pop, add the ginger garlic paste. Next, add the crumbled dhokla. Mix well, and add turmeric powder.
Then add salt, sugar and lemon juice to taste. Serve immediately, topped with pomegranate seeds, sev, coconut and cilantro. Squeeze some more lemon if you like.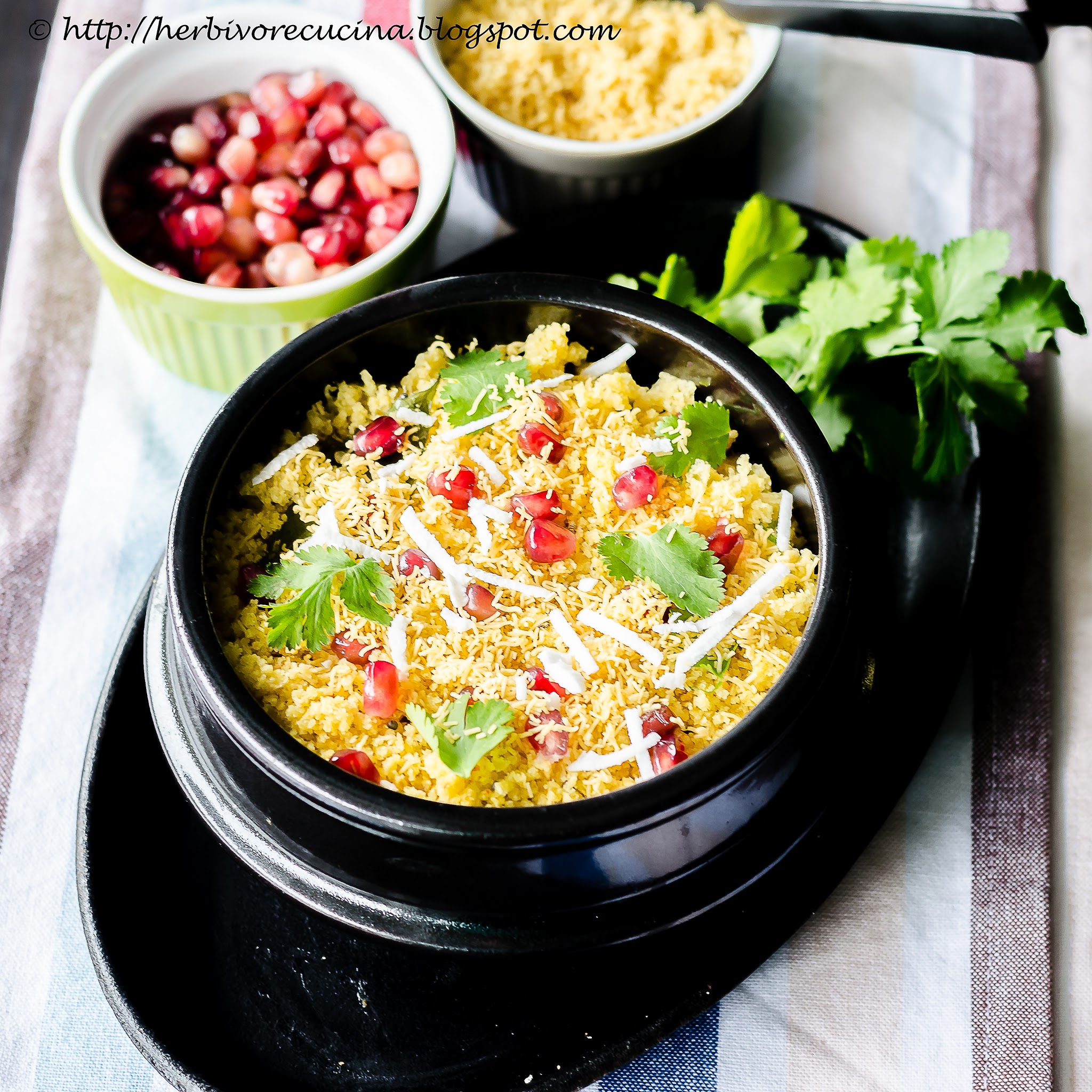 Check out the Blogging Marathon page for the other Blogging Marathoners doing BM# 63