I am partnering with OXO to share this recipe of Blackberry Bran Muffins from Sarah Sanneh.
#OXObetter #oxogoodcookies
Who is ready for a YUMMY breakfast recipe? These grab and go Blackberry muffins are loaded with berries, zucchini and wheat bran! Eggless and delicious, you MUST try these!
Today I am sharing a special post with you all! This is a collaborative post with OXO to help raise awareness about their Cookies for Kid's Cancer program. The recipe I have here is developed by Sarah Sanneh, a chef-supporter of Cookies for Kids' Cancer. These supporters are providing recipes to inspire people to host their own Cookies for Kids' Cancer bake sales.
This recipe of Blackberry Muffins caught my eye the FIRST time I read it! It has a LOT of ingredients that are better for you and yet it sounded super delicious. Just imagine a whole cup of zucchini and a cup of wheat bran to make two dozen muffins! I wanted to try the recipe ASAP!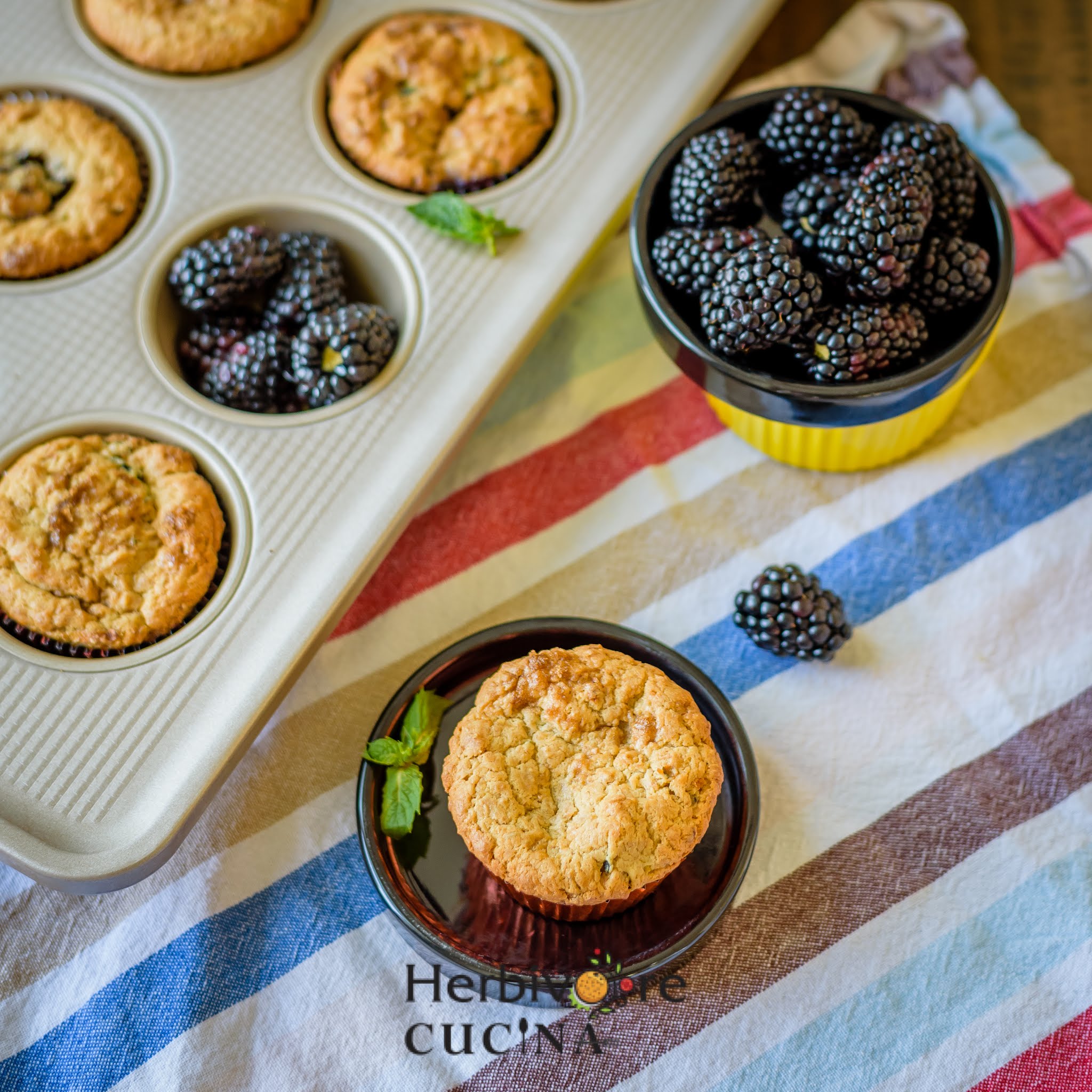 Plus, OXO sent me a bunch of things to help make the recipe easily. If you are like me; dreading to work with molasses, bring in produce on the LAST day so it does not spoil and always looking for an all in one grater; this post has you covered. I have been a LOVER of OXO products but this Adjustable Measuring Cup is by far my favorite! Plus, this Green Saver for produce. You must try these TODAY! This recipe is makes 24 muffins in the OXO's 12 cup Non-Stick Muffin pan.
MOIST Muffins using BRAN?
Yes!!! You read it right! For the longest time I thought Bran was boring and would make muffins dry. So I kept away from using that in my recipes. Finally I bought some bran for this recipe. And once I tasted one of these while it was still warm; I changed my opinion!
The muffins are naturally eggless and use A LOT of sour cream to make them moist. Plus, there is a cup of zucchini to keep them moist and yummy. And there is blackberries that make the muffins even better! So overall, I finally LOVE bran muffins and cannot wait to make another batch really soon.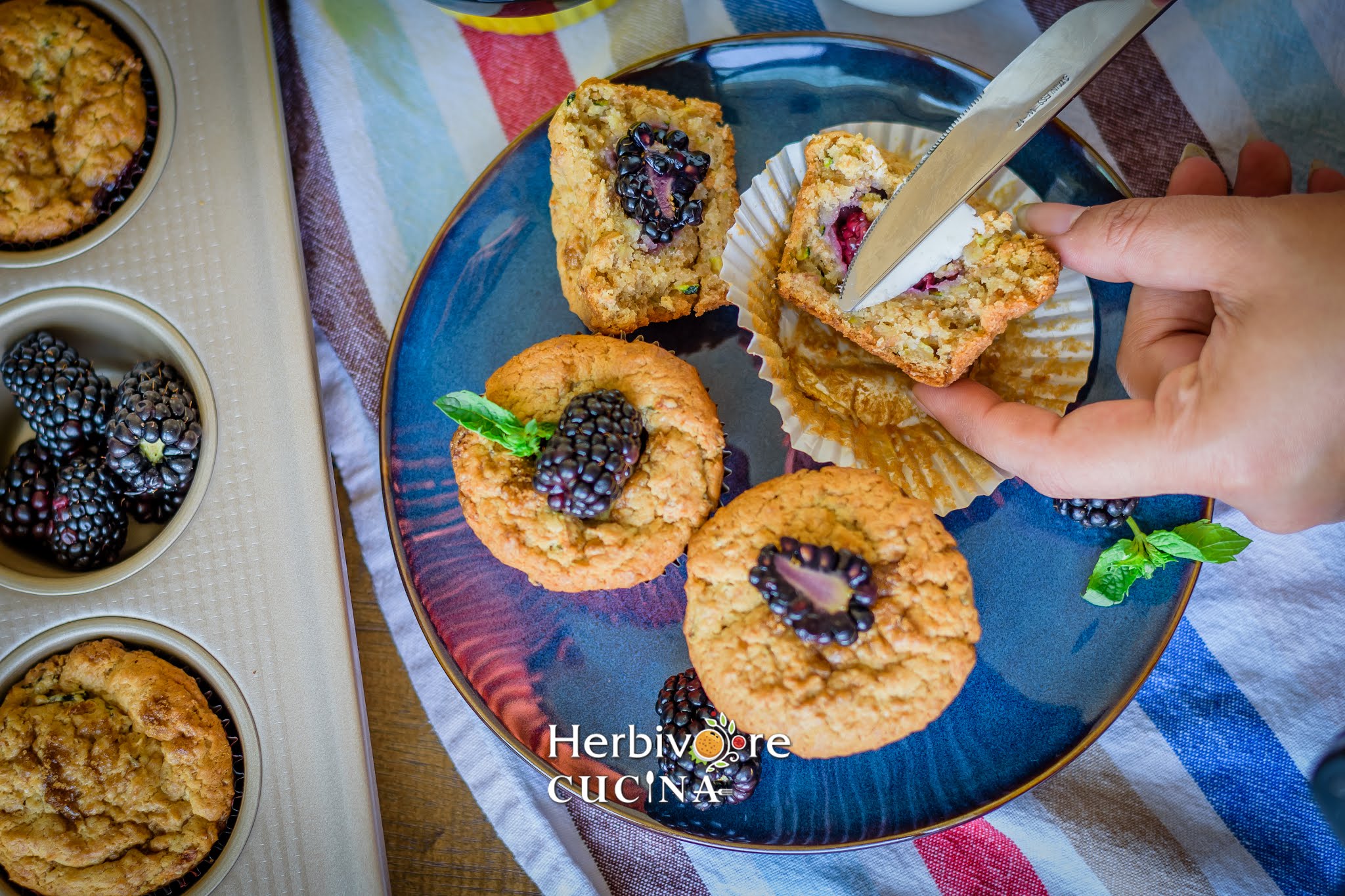 Why I LOVE this recipe
I read the recipe by Sarah Sanneh and saw that it makes about two dozen muffins. At first I thought I would halve the recipe and make a dozen to start with. But I thought this recipe would be great to sort out breakfast for two weeks if I made the entire batch. So I went all out and made TWENTY FOUR muffins. And trust you me, we are already at muffin number 12 in two days, counting the two I gobbled in the name of TESTING!
The muffins are perfectly sized to make them grab and go breakfast or for a 4 p.m. snack. Teamed with a glass of milk, I am having this as breakfast every day! And fret not; you do not need to finish them in a day or two. I have frozen a few of these muffins and they taste equally YUM when I remove them from the freezer and thaw them for 4 pm snack.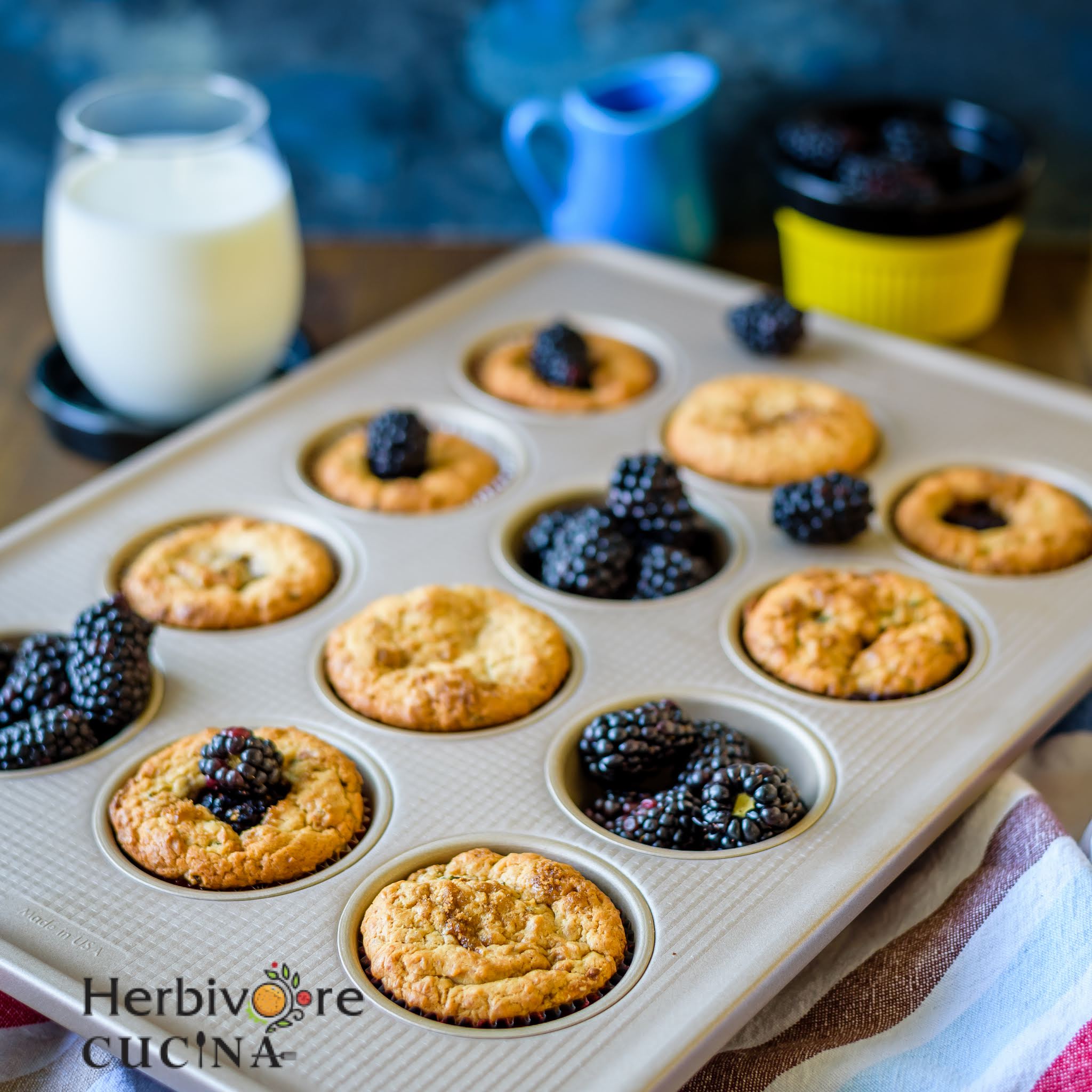 With easy to find ingredients and a no fail recipe, make this for your family and enjoy breakfast. Plus, remember you can host your bake sale and help OXO's Cookies for Kids' Cancer event. Join in the challenge by registering your event online; if you mark that you were inspired by OXO when you register, they will match proceeds from your bake sale up to the annual commitment. ENJOY!
Ingredients
All purpose flour 3 ⅔ cup
Wheat Bran 1 cup
Light Brown Sugar ¾ cup, firmly packed
Molasses ⅔ cup
Sour Cream 3 cups
Zucchini 1 cup, shredded
Blackberries 1 ½ cup
Baking soda 1 tbsp
Unsalted Butter, 1 ½ cup melted and cooled to room temperature
Salt 1 tsp
Method
Preheat oven to 350 degrees. Line a muffin tray with liners (if using).
Mix all purpose flour, baking powder, salt and bran together in a large bowl.
Mix melted room temperature butter with light brown sugar, molasses, shredded zucchini and sour cream.
Mix wet into dry ingredients and gently fold in blackberries (try not to burst!). Add some blackberries on top if desired.
Fill a muffin tin with batter almost up to the top and bake for 30 minutes or until a toothpick inserted comes out clean.
Transfer to a cooling rack and cool the muffins. Enjoy with some butter on it and with a glass of milk or coffee.
Store in an airtight container at room temperature for 2-3 days or refrigerate for up to a week. To freeze, place the muffins on a baking tray and freeze them. Once frozen, transfer to a gallon bag and store up to a month. Enjoy!