Blogging Marathon# 63 -Journey through the cuisines: Day 3
State: Gujarat
Dish: Chilla

Today is the third day of the Blogging Marathon and the letter for today is C. From the letter C, there were a few options to choose from: Chana, Chickpea flour, Chana Dal, Chaas and Chickoo. From all the options, I decided to go with Chickpea flour and make chillas out of it.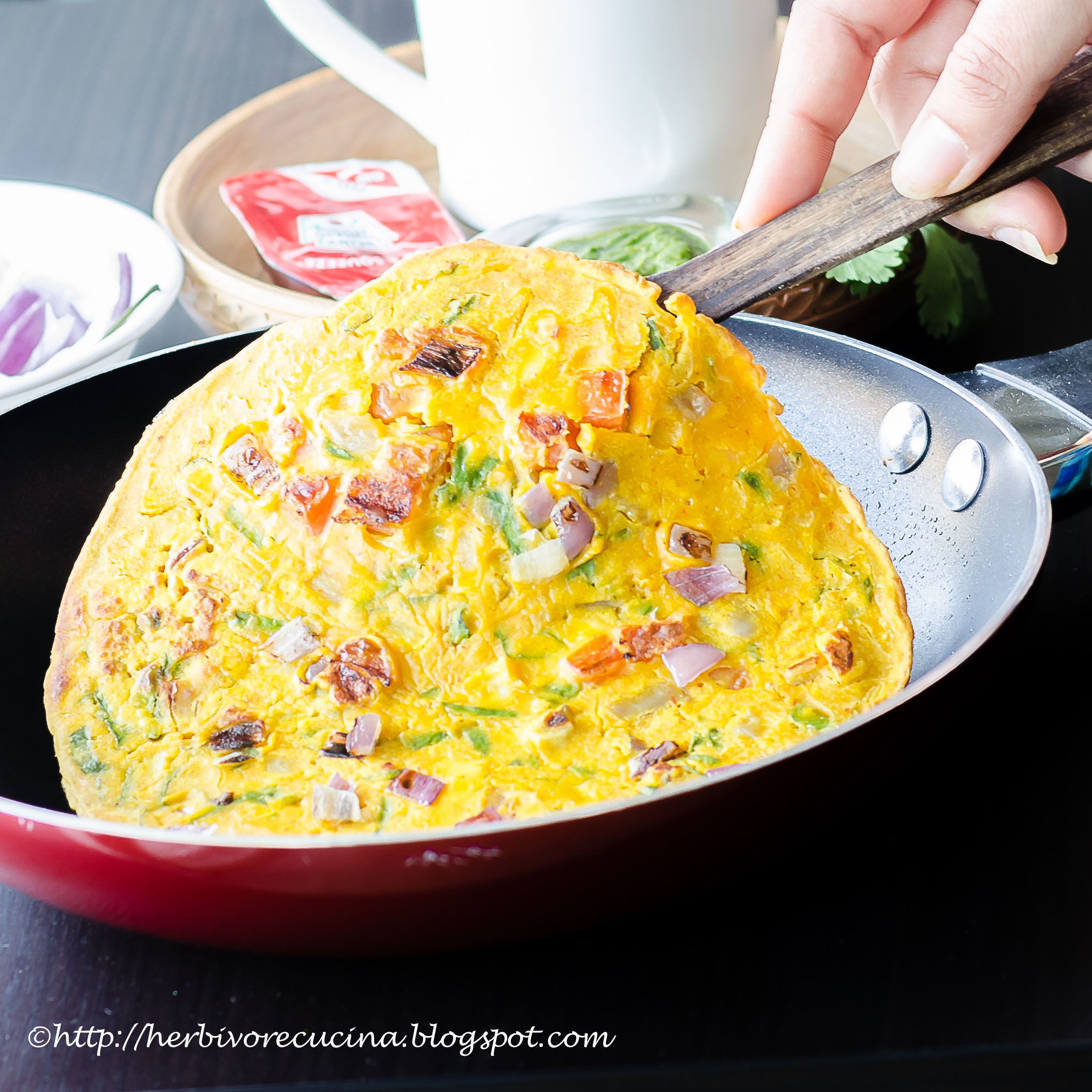 The reason to choose this recipe was simple, these chillas are a common dinner item in Gujarati households. On evenings that there is no plan to make something elaborate or that there is not enough time, these pancakes make their appearance on the dinner tables. These pancakes are generally accompanied by hot Masala Chai. All one needs to make chillas is chickpea flour, spices and vegetables(if desired). I remember the common practice of having these pancakes with slices of well buttered bread.
Such a simple and humble recipe to make, needs a few ingredients and still a fulfilling meal. These pancakes make an awesome breakfast too. Make the batter fresh from besan and spices. I added onion, tomatoes, spinach and cilantro. If you like, adding chopped green chillies is common.
Sometimes, to bring a change to the recipe; I crush the tomatoes and onion in a blender, add that to the chickpea flour and lots of cilantro. This mixture generally helps to make really thin pancakes. I love those as much as I love these thick and filling pancakes with diced vegetables. Read on to see how to make these Vegan Pancakes or Chillas and come back tomorrow for something from the letter D.
Ingredients
Besan/ Chickpea Flour 1 cup
Onion 1 medium
Tomato 1 medium
Spinach ½ cup packed
Cilantro ¼ cup
Red Chilli Powder 2 tsp
Turmeric Powder 1 tsp
Dhania Jeera Powder 1 tsp
Asafoetida a pinch
Salt 1 tsp
Oil
Method
Dice onion, tomato and finely chop spinach and cilantro. Set aside.
In a mixing bowl, sieve chickpea flour, salt, red chilli powder, turmeric powder, asafoetida. Mix it all well. Add water to make a pancake consistency batter. Add the onion, tomatoes, spinach and cilantro. Mix well.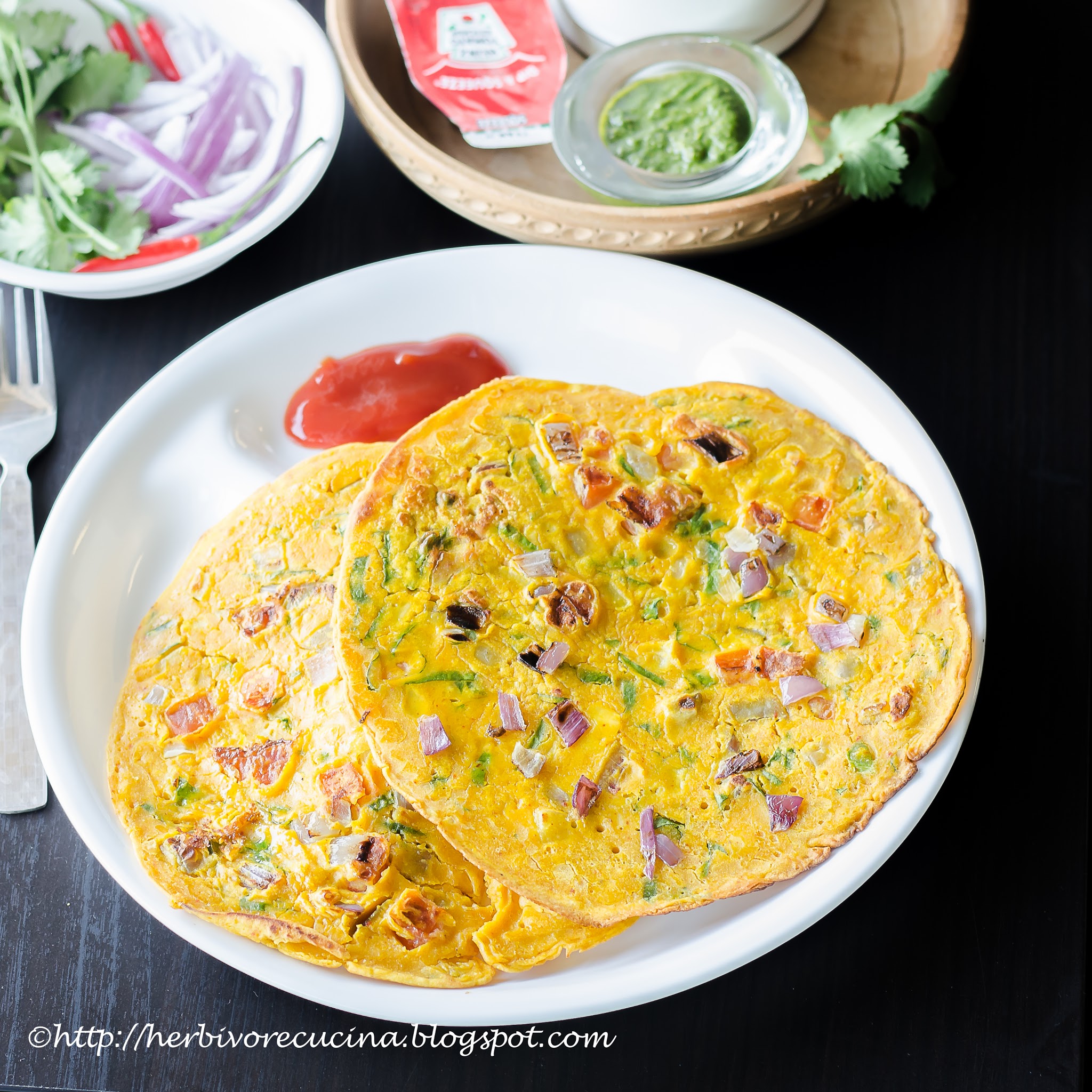 Heat a broad pan or tawa. Add a teaspoon of oil and pour a spoonful of the batter on it. Move the pan around and spread the batter evenly.
Let it cook for a couple of minutes, turn it over and cook on medium flame for another couple of minutes. Once cooked, remove from pan and serve warm with green cilantro chutney and tomato ketchup. These pancakes taste amazing with buttered bread and masala chai.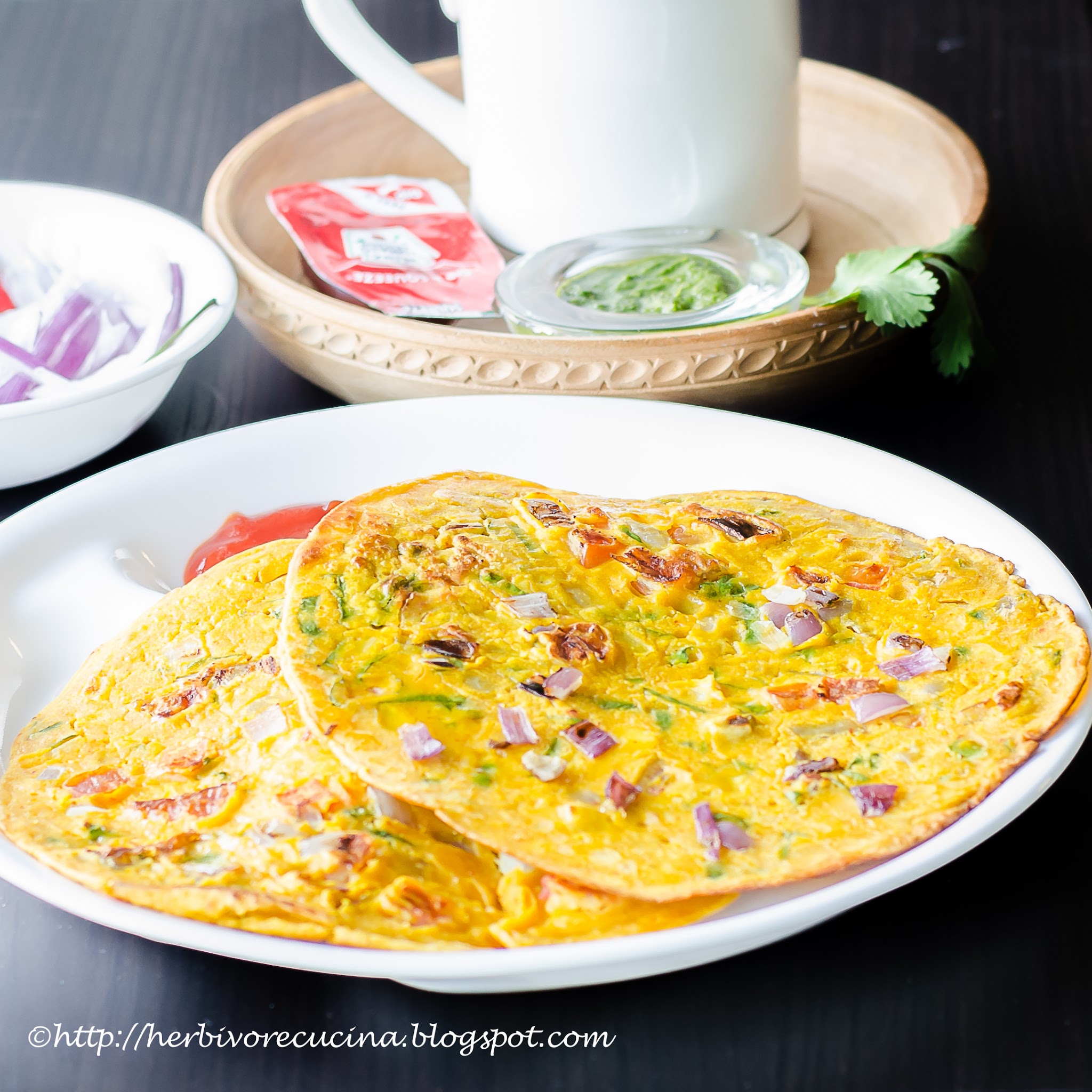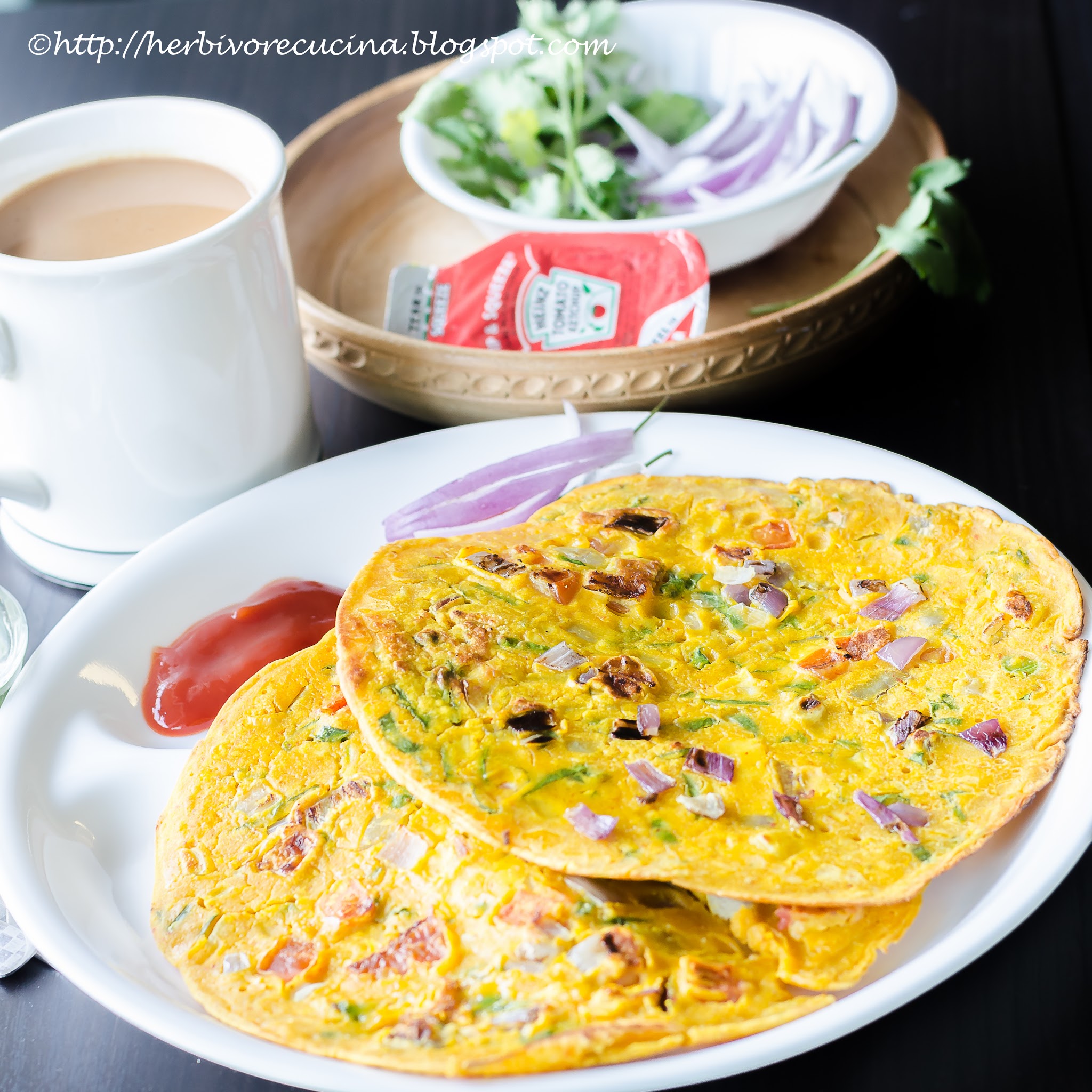 Let us check out the Blogging Marathon page for the other Blogging Marathoners doing BM# 63