Mooncake is a Chinese bakery product traditionally eaten during the Mid-Autumn Festival. The festival is for lunar worship and moon watching, when mooncakes are regarded as an indispensable delicacy. Mooncakes are offered between friends or on family gatherings while celebrating the festival. Traditionally, the cakes are made of red beans or lotus seed paste. They are made in this specialized mold called mooncake press.
Using this mold, but without the bean paste, these cookies are made from all-purpose flour and clarified butter. They are flavored using vanilla extract and dark chocolate. The cutely shaped cookies are easy to make, requiring just 5 ingredients and ready in 20 minutes!! Serve with a glass of milk or pack it for snacking between meals, these cuties are a must-have!!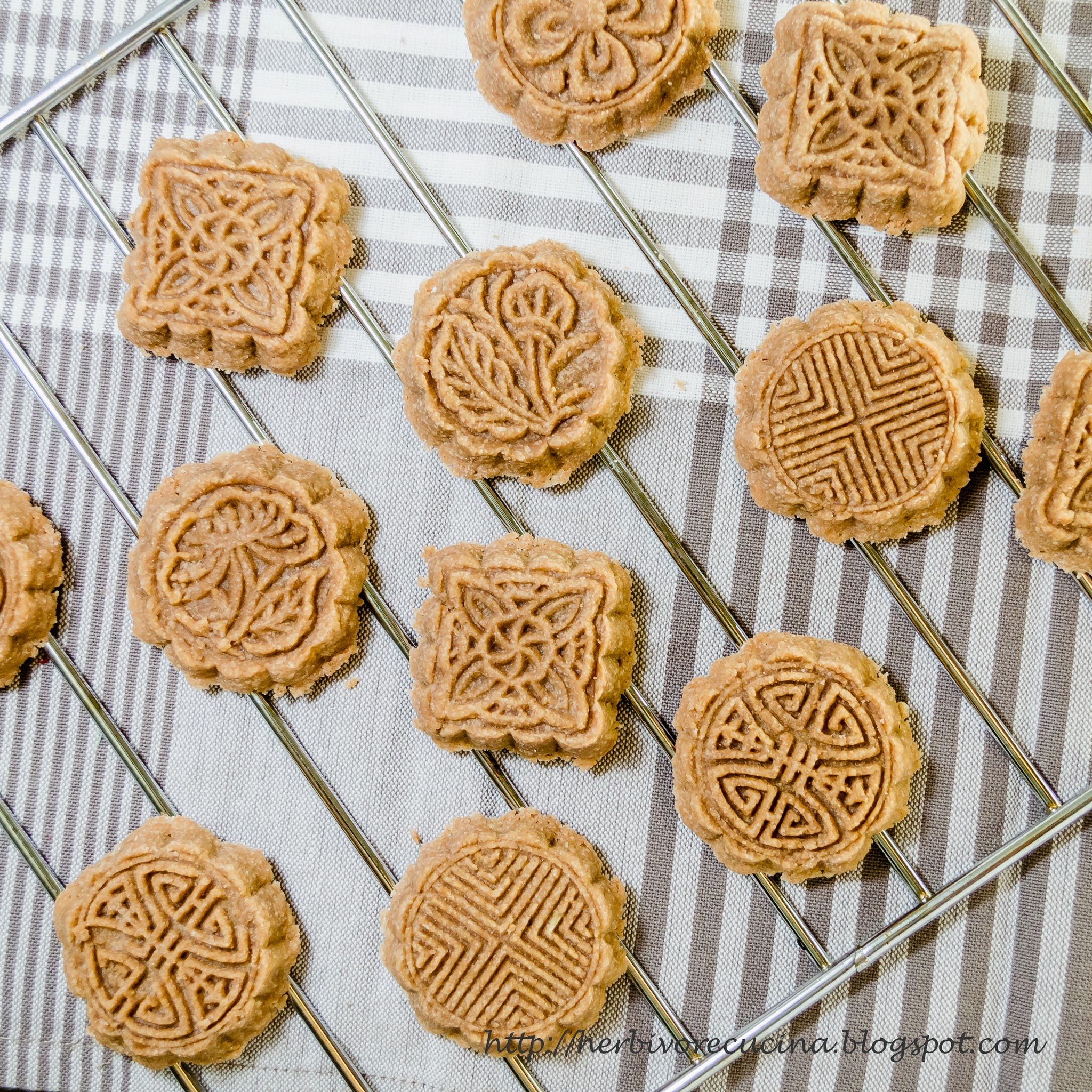 Ingredients
All-purpose Flour 1 cup
Sugar ¾ cup, powdered
Clarified butter/ghee ½ cup soft, not flowing
Unsweetened chocolate powder 2 tbsp
Pure Vanilla Extract 1 tsp
Method
Mix all-purpose flour and sugar in a mixing bowl. Add the chocolate powder and vanilla extract and mix well. Now add the ghee and knead several times to form a soft dough.
Divide the dough into 12 equal parts, and make a small ball out of each. Grease a mooncake mold and place the required design in it. Press the dough ball in the mold, and press evenly. On a greased baking tray, transfer the dough ball slowly, ensuring it retains its round shape. In case you do not have the mooncake mold, flatten the dough balls and place them as cookies on the greased tray.
Preheat oven to 300 F and bake for 15-18 minutes. Remove tray from the oven and cool the cookies. Serve with a glass of milk or a cup of coffee. Store them in an air-tight container for upto ten days!!
Also try these simple and yummy Almond Cardamom Cookies.