Making artisan bread from scratch is easier than you think. This Ciabatta recipe is a perfect example; no bread maker required and no special ingredients!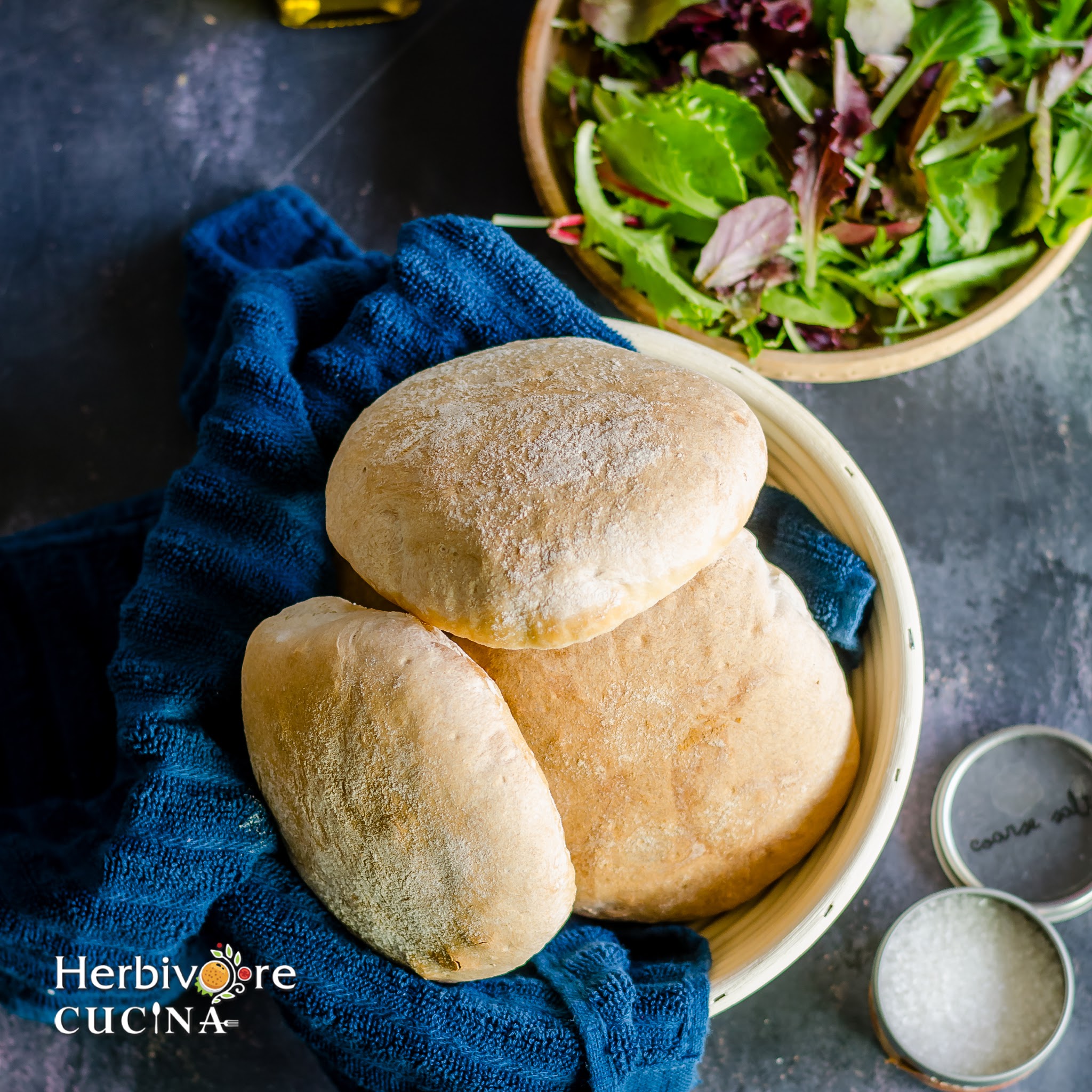 Bread baking is therapeutic. That has always been my feeling since the FIRST time I baked bread at home. I fell in love with the Chemistry and Biology that goes on in bread-making. Whether it is the right mix of ingredients to ensure that the dough rises or the way yeast reacts with sugar and salt to raise a whole loaf of bread. It is all very interesting and fascinating to watch.
Besides, serving fresh bread to family and friends is like a small achievement in itself. When they all look at the even size dinner rolls or at a loaf that resembles the one bought from the store, there is an excitement that I made it at home. They refuse to believe it at first, but finally they do. So the next statement is almost always the same; will you teach me please?
Seeing and hearing all this, I have been making similar types of breads for a while. Since a few weeks my husband has been insisting that I make some more exotic breads and he has been pushing me to make sourdough at home. While I muster enough courage to make that, here is my first bread from sponge that has risen slowly over 18 hours!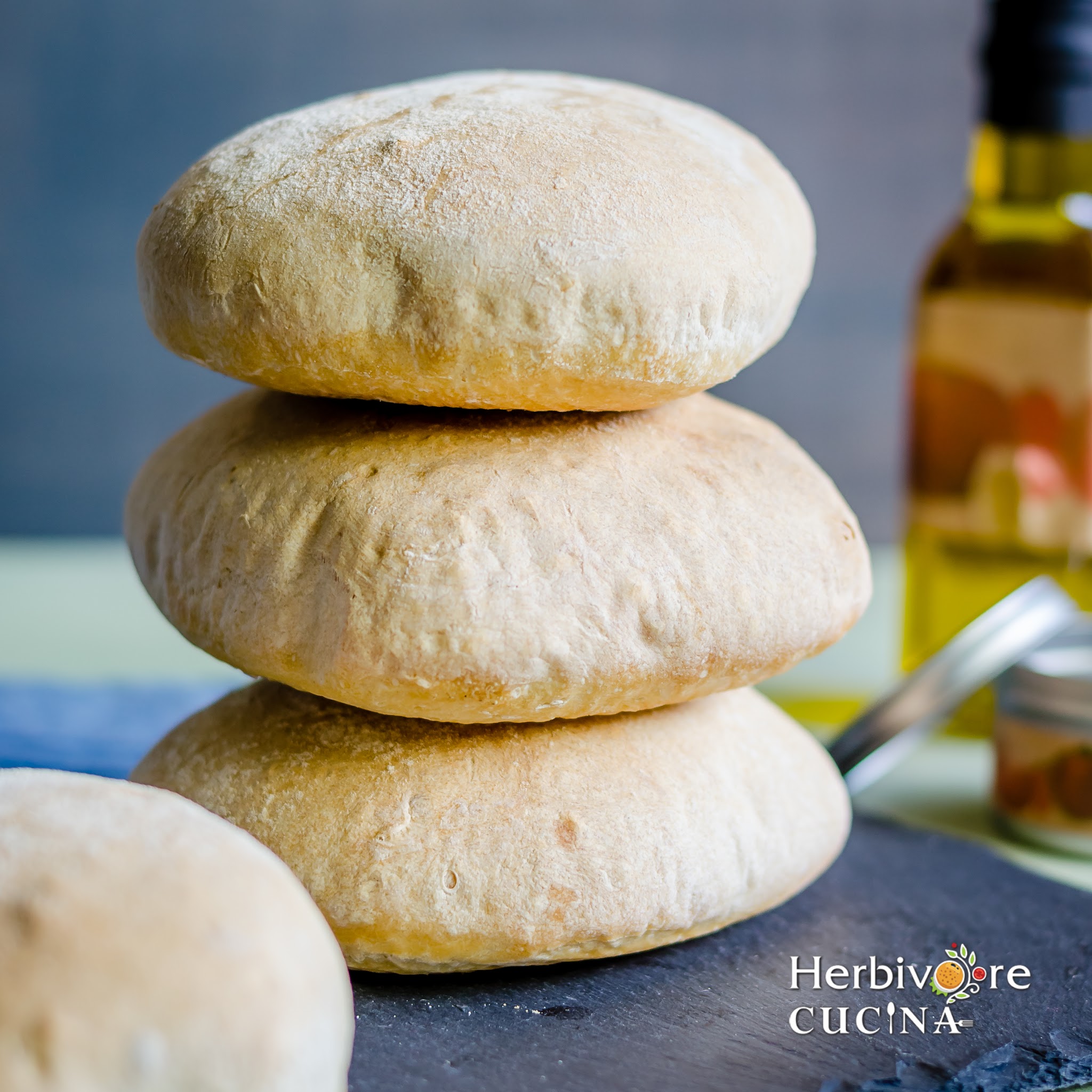 It is all thanks to Anshie, our hostess for this month's BreadBaker's challenge; where the theme is Italian breads. Do check out her blog for some delicious recipes. I looked up a few sources and made up my mind that I was going to make Ciabatta for this month.
A lot of resources online have different ways to make the bread. I had a copy of The Cook's Illustrated Baking Book, and followed the recipe there. And boy, after having this bread I do not think I am going back to the regular bread rolls again!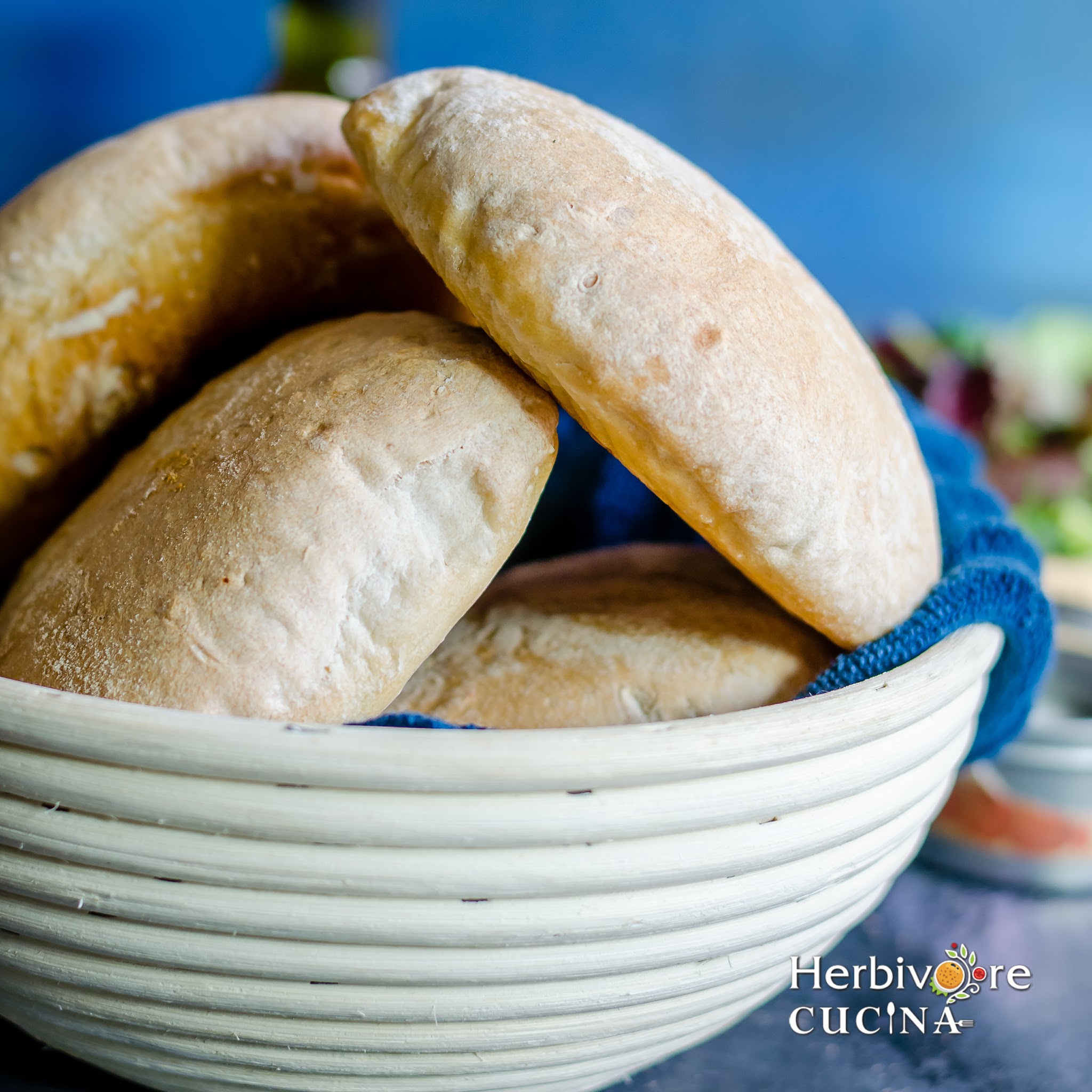 Ciabatta, a flat bread from Italy is perfect for sandwiches. Made from a slowly risen sponge, this bread has a slight sour taste, making is appropriate for flavorful sandwiches. This version of sandwich bread has zero or very little oil. I loved this fact the most! Adding 3 tablespoon oil/butter in my regular bread recipe is my least favorite step! With this bread I can do away with that.
I made the sponge as mentioned below one evening. The next morning I baked the bread. I loved how I got uneven holes in the bread, and the amazing sour flavor the bread had. I could make four medium size sandwich breads from the proportion mentioned below.
We had sandwiches stuffed with greens, cucumber, tomatoes, mayonnaise and cheese. For the remaining two breads, I cut them to slices and smothered them with minced garlic, balsamic and some butter. Toasted the slices and served them with a side of balsamic. The combination was simply too good! I now look forward to making a large loaf and making garlic bread out of it. Until then, enjy this recipe!


Ingredients


For the sponge
All purpose Flour 1 cup
Instant Active Dry Yeast ⅛ tsp
Water ½ cup
For the dough
All purpose Flour 2 cups
Instant Active Dry Yeast ½ tsp
Salt 1 ½ tsp
Water ¾ cup
Milk ¼ cup (Room temperature)
Method


In a bowl mix together the ingredients under sponge. Ensure that all the flour is well incorporated with the yeast and water.
Cover and rest in a warm dry place for 12 hours. The sponge can be made 24 hours in advance too.
To make the dough, mix all the ingredients under dough with the activated sponge. It will be super sticky and using a stand mixer will make the process less tedious.
Mix it all and knead on medium speed for 12-13 minutes. The dough should be shiny and smooth by then. Cover and let the dough rise for an hour, till doubled.
Coat a rubber spatula with nonstick spray and use it to remove the risen dough onto a baking sheet. Get the entire dough out and mix once.
Divide the dough into four parts. Using one part, flatten it out a little. Fold the dough into half and into half again. Transfer the bread onto a parchment lined tray. Repeat for the remaining three parts and let the breads rise for 30 minutes, till the top develop some holes.
Preheat oven to 450 F/ 230 C. Place the breads in the middle rack and place a large tray filled with water in the lower rack. Bake the breads for 22-25 minutes, till it is light brown on top. Remove and cool completely. Use the bread as required.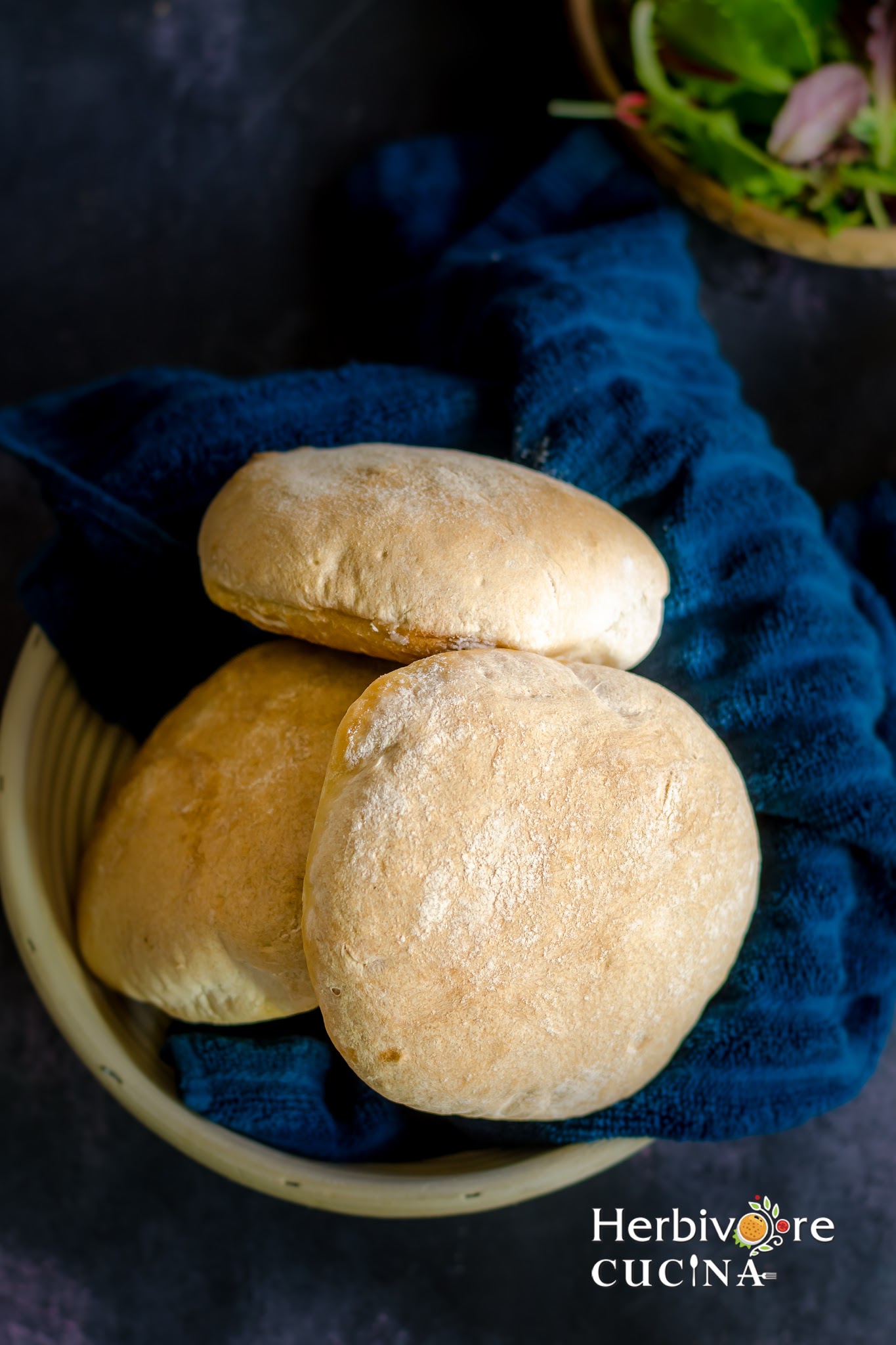 #BreadBakers is a group of bread loving bakers who get together once a month to bake bread with a common ingredient or theme. You can see all our of lovely bread by following our Pinterest board right here. Links are also updated after each event on the #BreadBakers home page.
We take turns hosting each month and choosing the theme/ingredient. If you are a food blogger and would like to join us, just send Stacy an email with your blog URL to foodlustpeoplelove@gmail.com.
Check out the breads from Italy that our fellow #BreadBakers have baked this month: