Today is the last day of the Blogging Marathon for this week and I am sharing a simple Indian mithai recipe today. This recipe is just the one that you need when you have friends or family coming over for a meal and you do not have the time or the ingredients to make an elaborate sweet. I had heard about Corn Flour Halwa, but never tried it at home until recently. I looked up the recipe on many blogs and finally decided to try this one from Smitha's blog.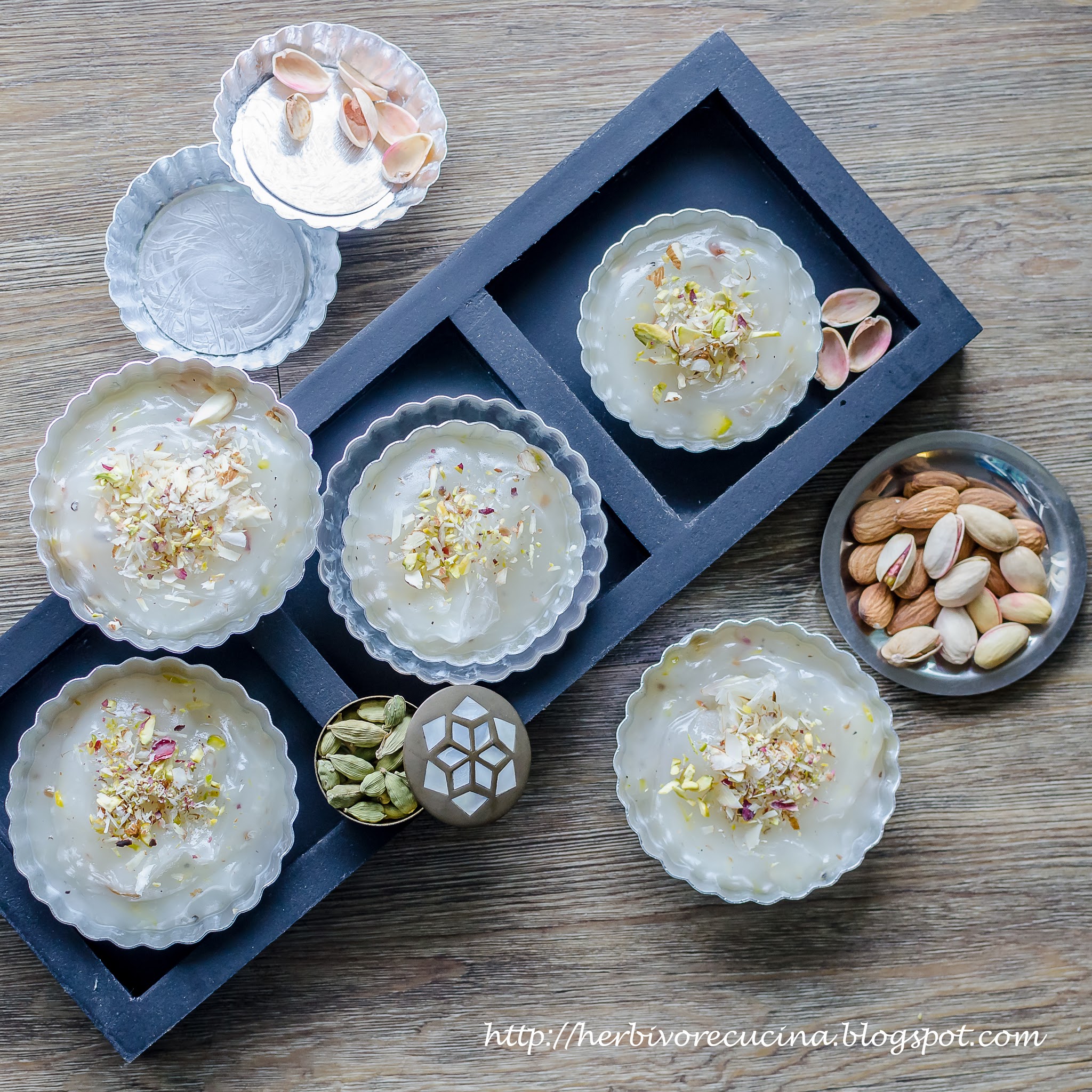 Halwa is any of various dense confections enjoyed as a dessert or sweet. It has various names like halawa, alva, haleweh, halava, helava, helva, halwa, halua, aluva, chalva and is served across Asia, parts of Africa and Europe. Halwa is generally categorized into two: Fruits/Nuts and flours. While the fruits and nut halvas range from badam halva and walnut halva to gajar halva and dudhi halva, the flour halvas are mainly made from wheat flour, corn flour or all purpose flour.
This recipe of corn starch halva is a very famous sweet from Mumbai, a city in India. The halva is fondly called Bombay halwa, based on the former name of the city and more specifically Mahim halwa (Mahim is a suburb in Mumbai that patronised this sweet). In gujarati we call this Chikno halwo because it is sticky and chikno is the gujarati term for sticky. The preparation of this dish is fairly simple and needs just four basic ingredients: Corn Flour, sugar, ghee and water. All the other ingredients are nothing but taste and flavor enhancers. While I have made a plain white color-free dessert, you can go ahead and add color to make a yellow or orange or even maroon colored halwa using food color. This is the last recipe for the week of Indian Mithai on the BM, stay tuned for next week's theme: Meal Ideas!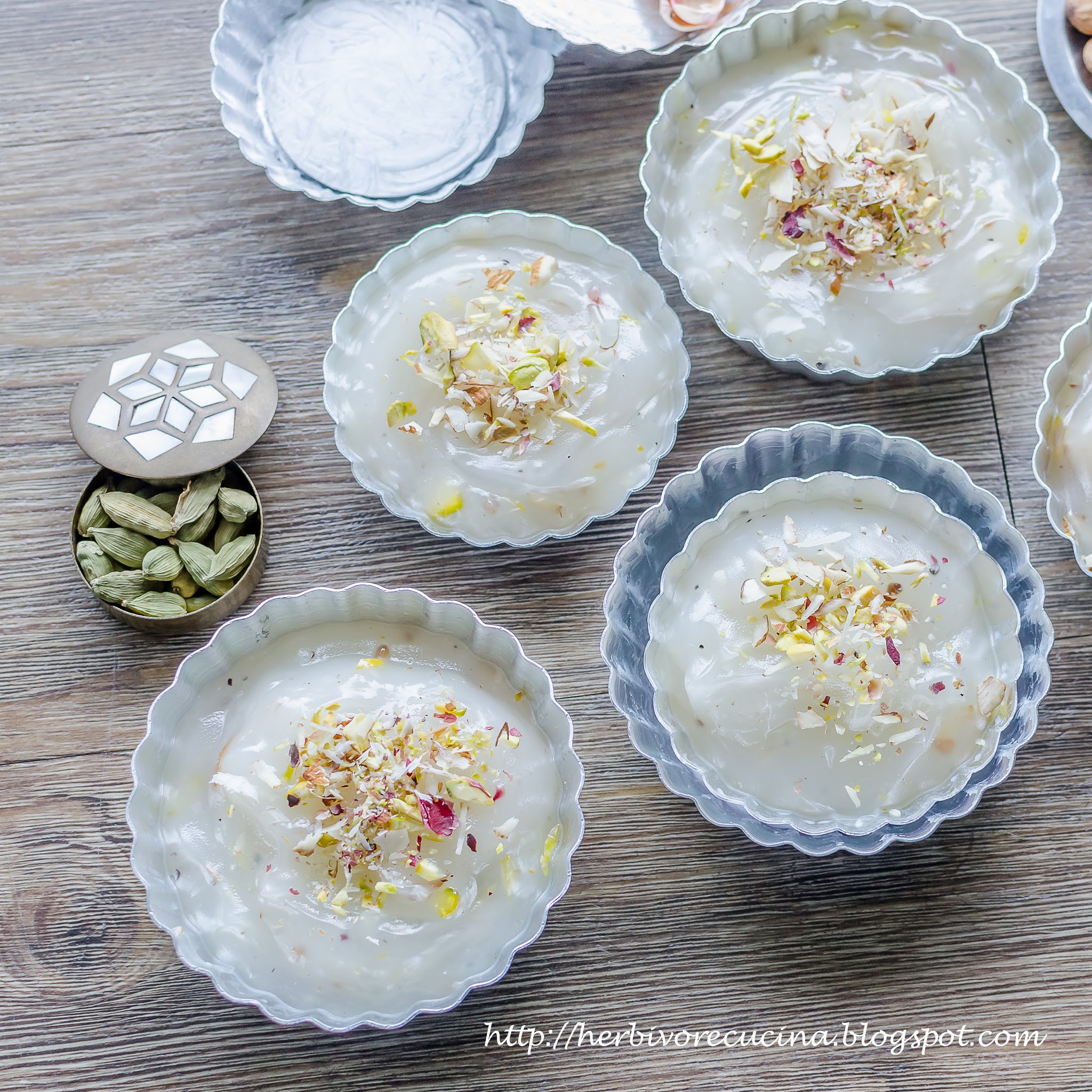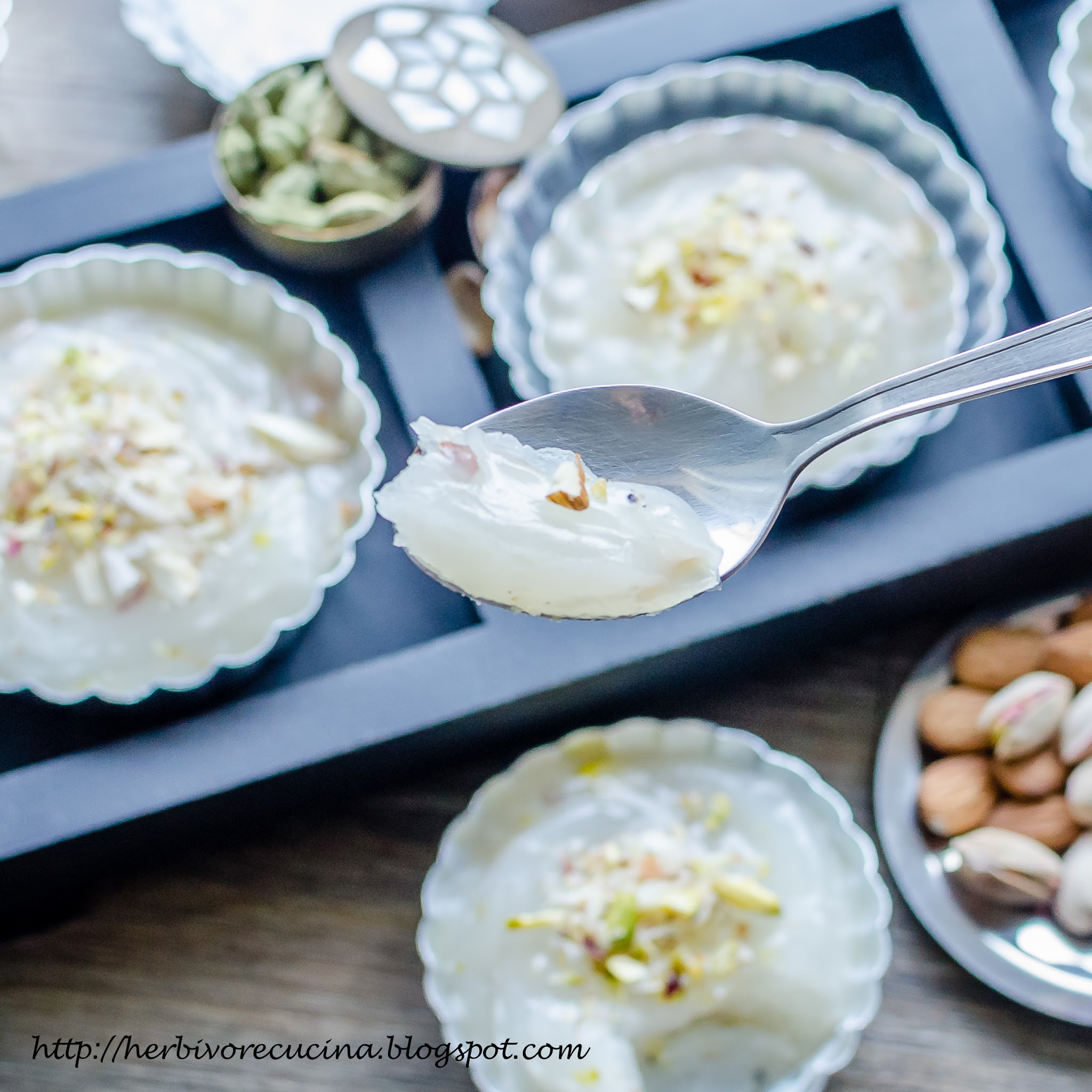 Ingredients
Corn Flour ½ cup
Sugar 1 ¼ cup
Ghee/ Clarified Butter 2 tbsp
Cardamom 3-4 pods
Dry Fruits
Water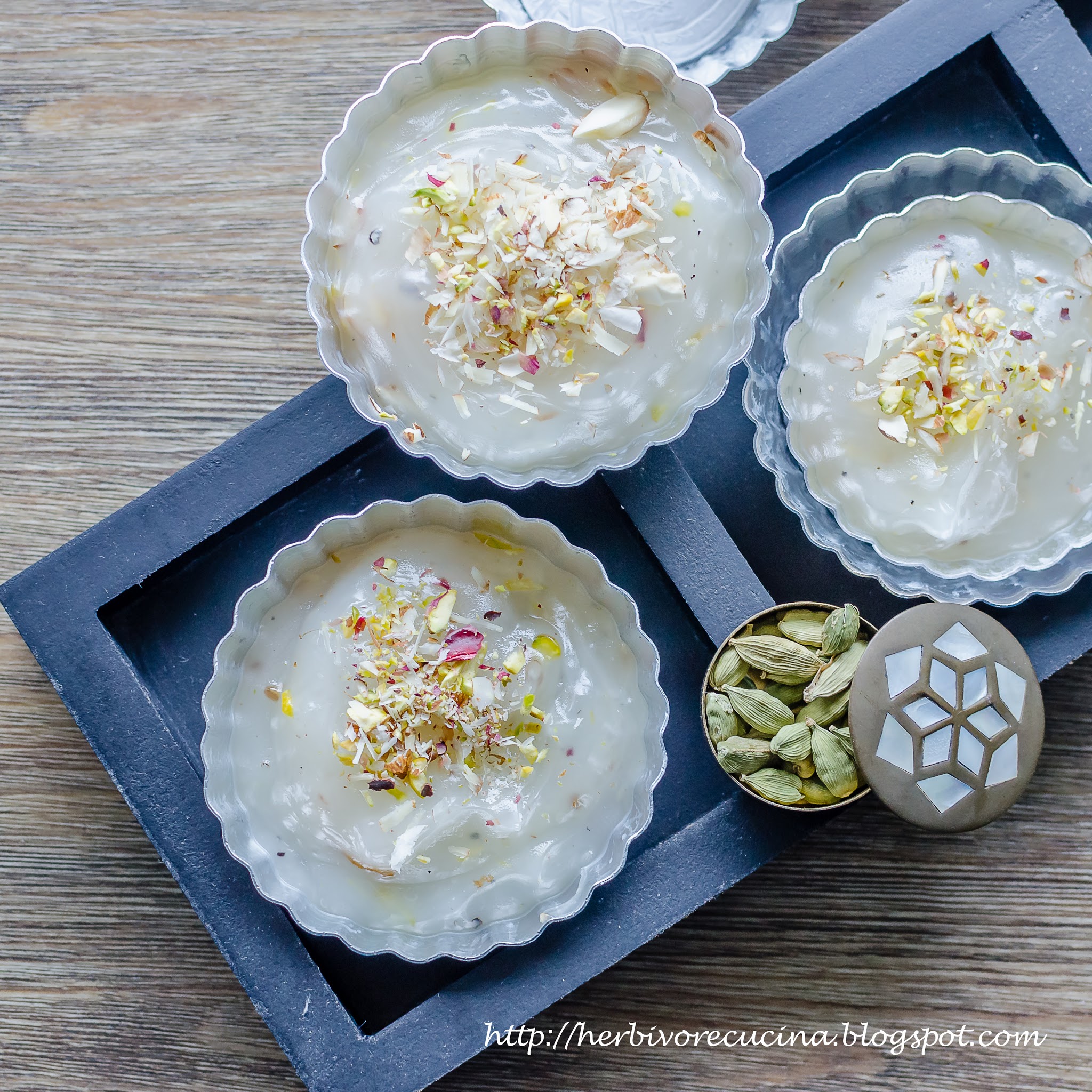 Method
Line individual bowls like I did or grease a steel plate with ghee. Set aside. In a mixing bowl, add cornflour and one cup water. Mix well. You can add food color to the mixture if you want the halwa colored.
In a pan heat one tablespoon ghee and roast the nuts till they are fragrant. Remove and cool. Once cool, sliver them. In the same pan add sugar and 1 cup water. Dissolve the sugar on medium heat and keep mixing. Though the string consistency is not very important, make sure the syrup is sticky.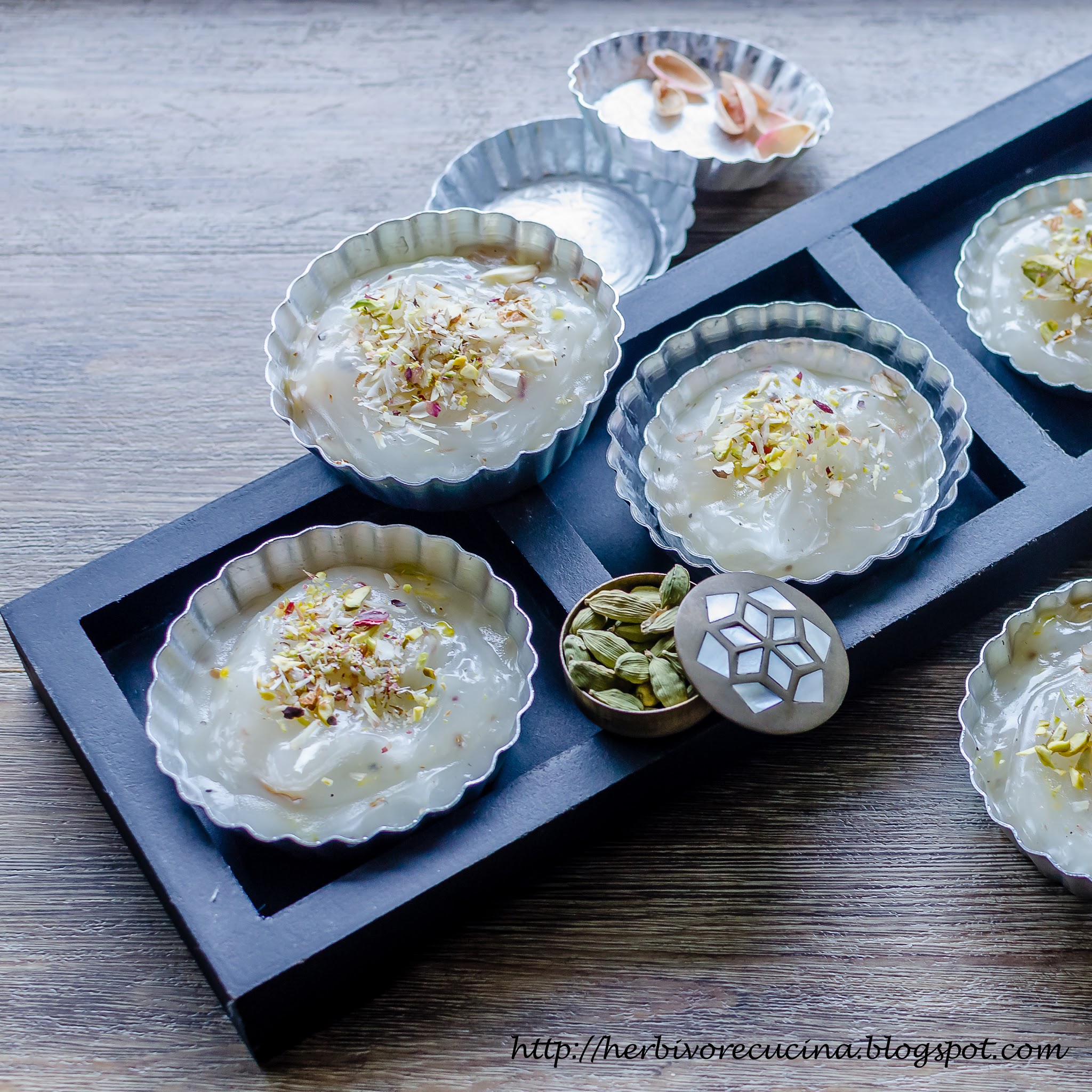 Once the syrup starts to thicken, add the cornflour and water mixture. Keep stirring well to ensure the cornflour does not stick to the bottom. In a while the mixture will become glossy. Now add powdered cardamom powder and the remaining ghee. Stir one last time and remove from flame.
Transfer the halwa to the lined containers or plate. While it is still sticky, top with the slivered nuts and let it cool. If using a plate, cut squares after an hour, when completely cooled. Transfer to an airtight container and store in the refrigerator for 2-3 days.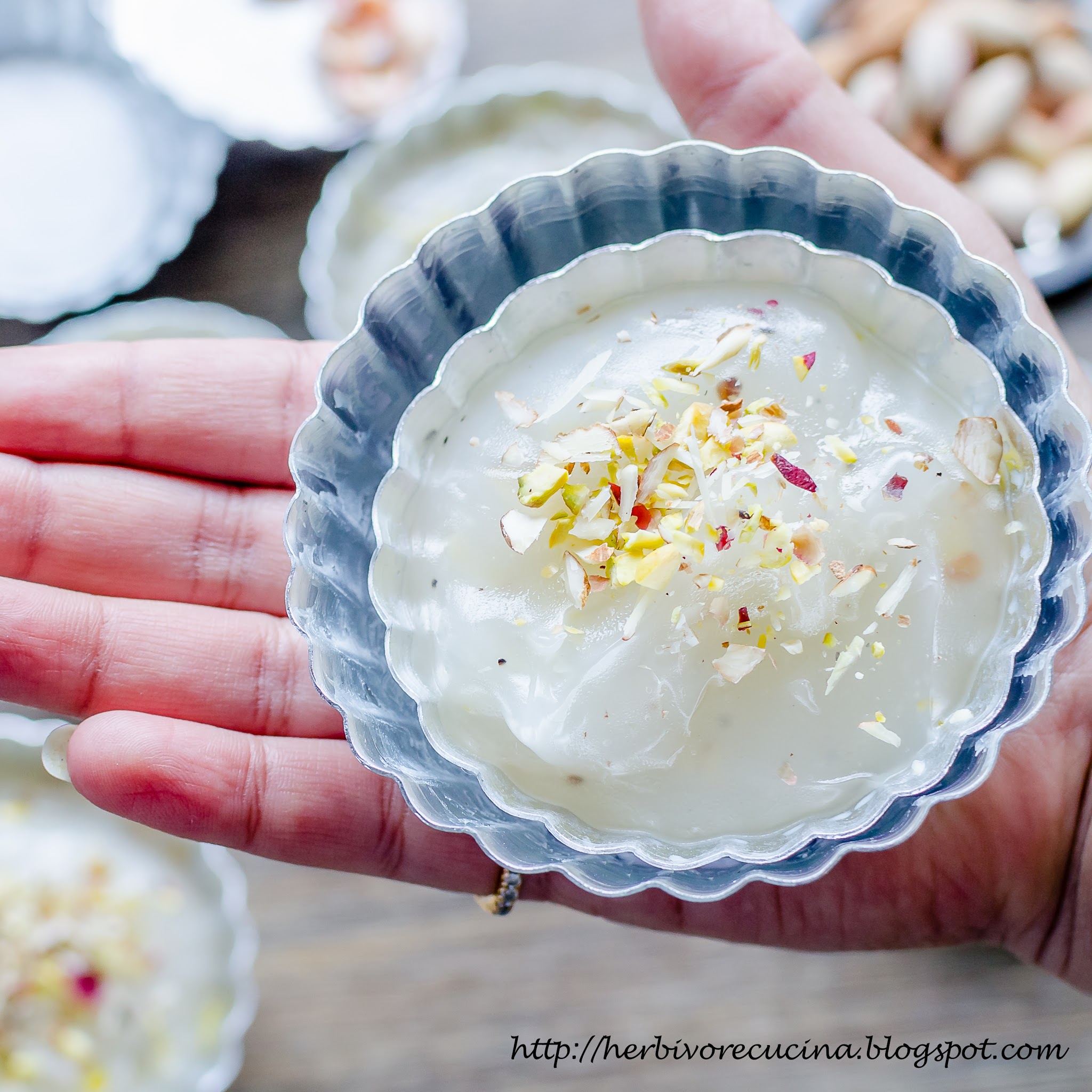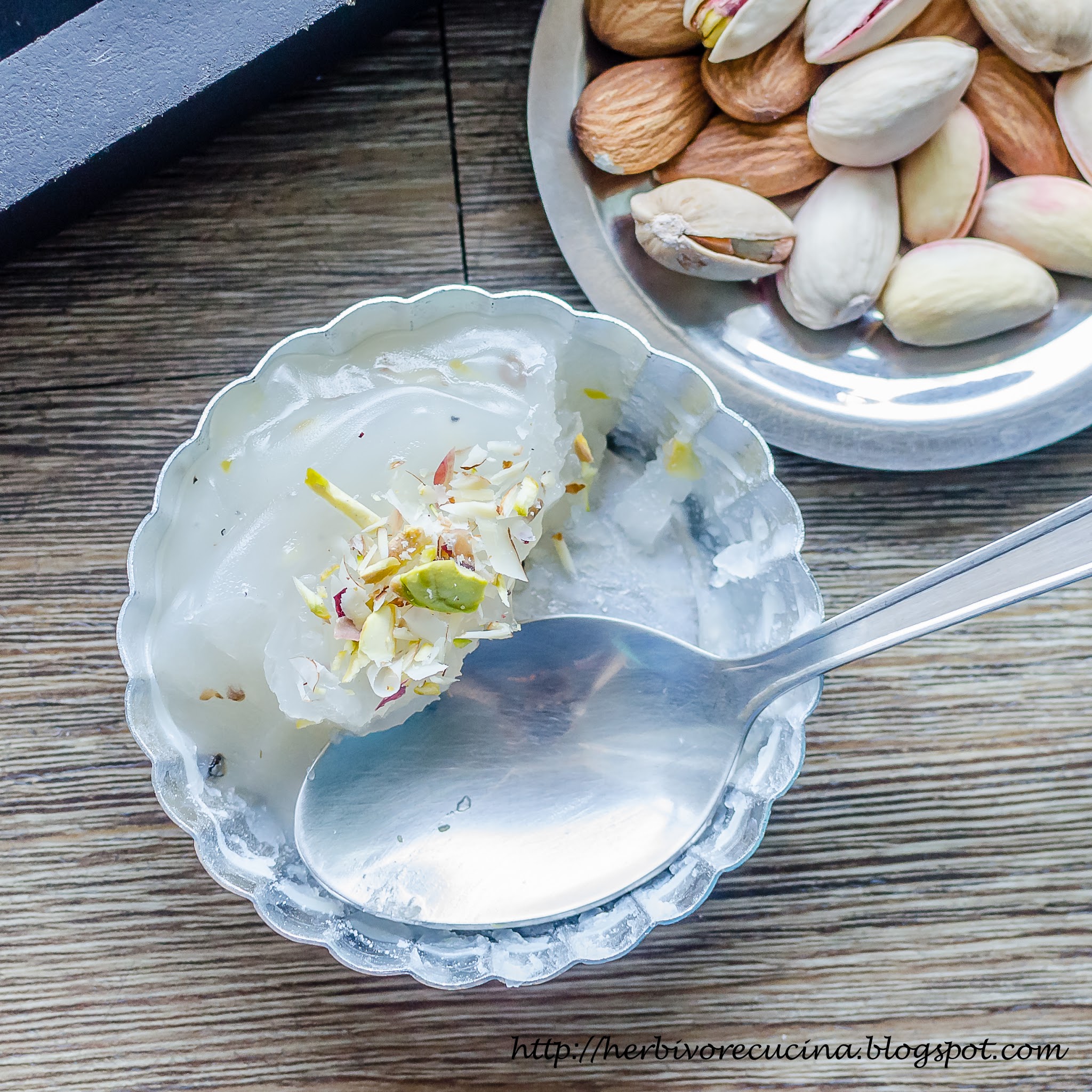 Check out the Blogging Marathon page for more recipes from other blogging marathoners doing this BM#61.