Blogging Marathon# 63 -Journey through the cuisines: Day 12
State: Maharashtra
Dish: Lonavala's Chocolate Fudge

Today the letter is L and my state remains Maharashtra. I looked quite a bit for Maharashtrian recipes from the letter L. The words in Marathi from L are Limbu (lemon), Loncha (meaning pickle) and Ladoo. I was not attracted to any of these words but at the back of my mind I was thinking of Lonavala. Then I suddenly craved for the Chocolate Walnut fudge from Cooper's; a small fudge place in Lonavala.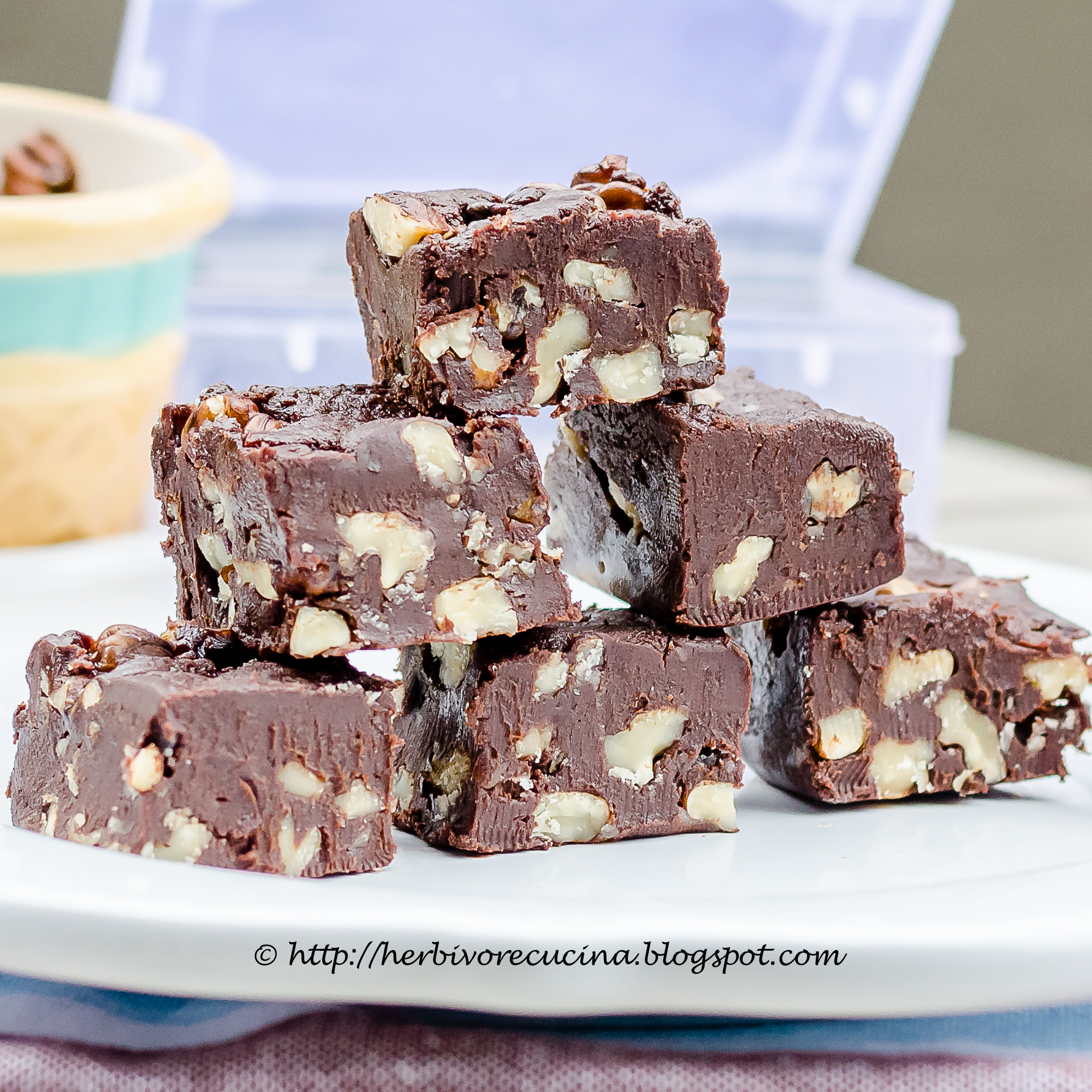 For those who are wondering what Cooper is, here is a small description of what I mean. When you enter the market area in Lonavala, there is a small corner store at the far end with a small board that reads Cooper's Fudge. Do not judge the place by its size, because within that small store they have the BEST fudge according to most people! The store opens at 11 a.m. but guess what; people line outside the store way before that. You can see a car pull up in front of the store with huge containers of the fudge varieties they sell. Fresh fudge is made each day. The store runs out of its chocolate fudge within the first few hours of business. And then people have to come the next day. The most amusing thing of the store is the sign board that reads the timings of the store: From 11 a.m. to 2 p.m. and from 3 p.m. till stocks last 🙂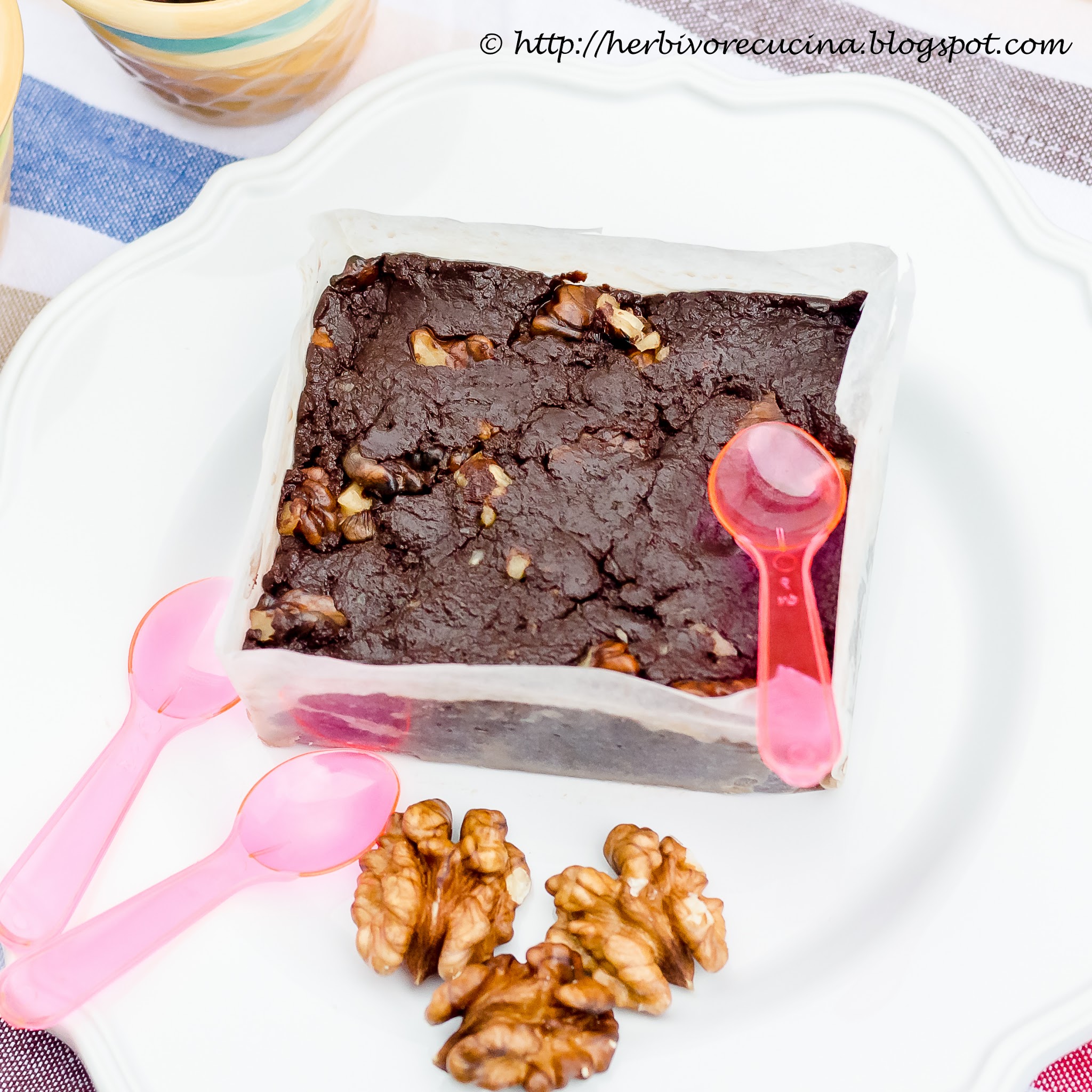 While typing this recipe I am feeling nostalgic about the whole thing! So lets get back to the recipe. I browsed online and found this recipe by Tarla Dalal that looked just like the fudge from there. I saw the ingredients list had just six ingredients, all of which I had available. So wasting no time, I made this recipe immediately. I think this was my fastest execution of a recipe ever. When the fudge was ready, I could barely wait to taste it. After a small taste test, I was even more desperate to gobble the rest. So I quickly clicked the pictures and gobbled half the fudge within minutes. I can't wait to make this recipe again, in spite of the multiple pounds it can put onto me! Do try this one and come back tomorrow. I have one of my favorite recipes coming up 🙂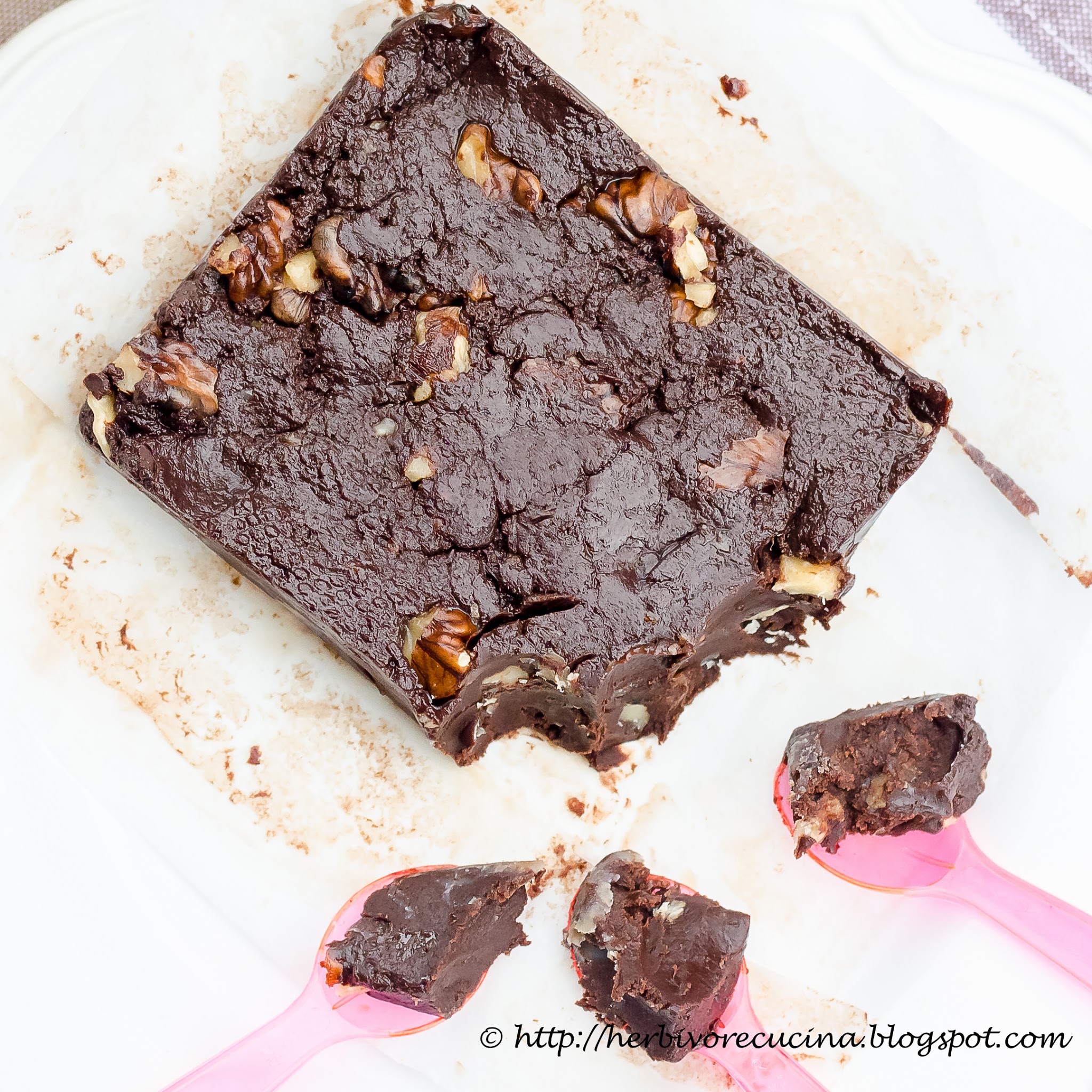 Ingredients


Cocoa Powder ¼ cup
Sweetened Condensed Milk ½ cup
Chopped Walnuts ½ cup
Unsalted Butter ¼ cup
Sugar 1 tbsp
Vanilla Extract 1 tsp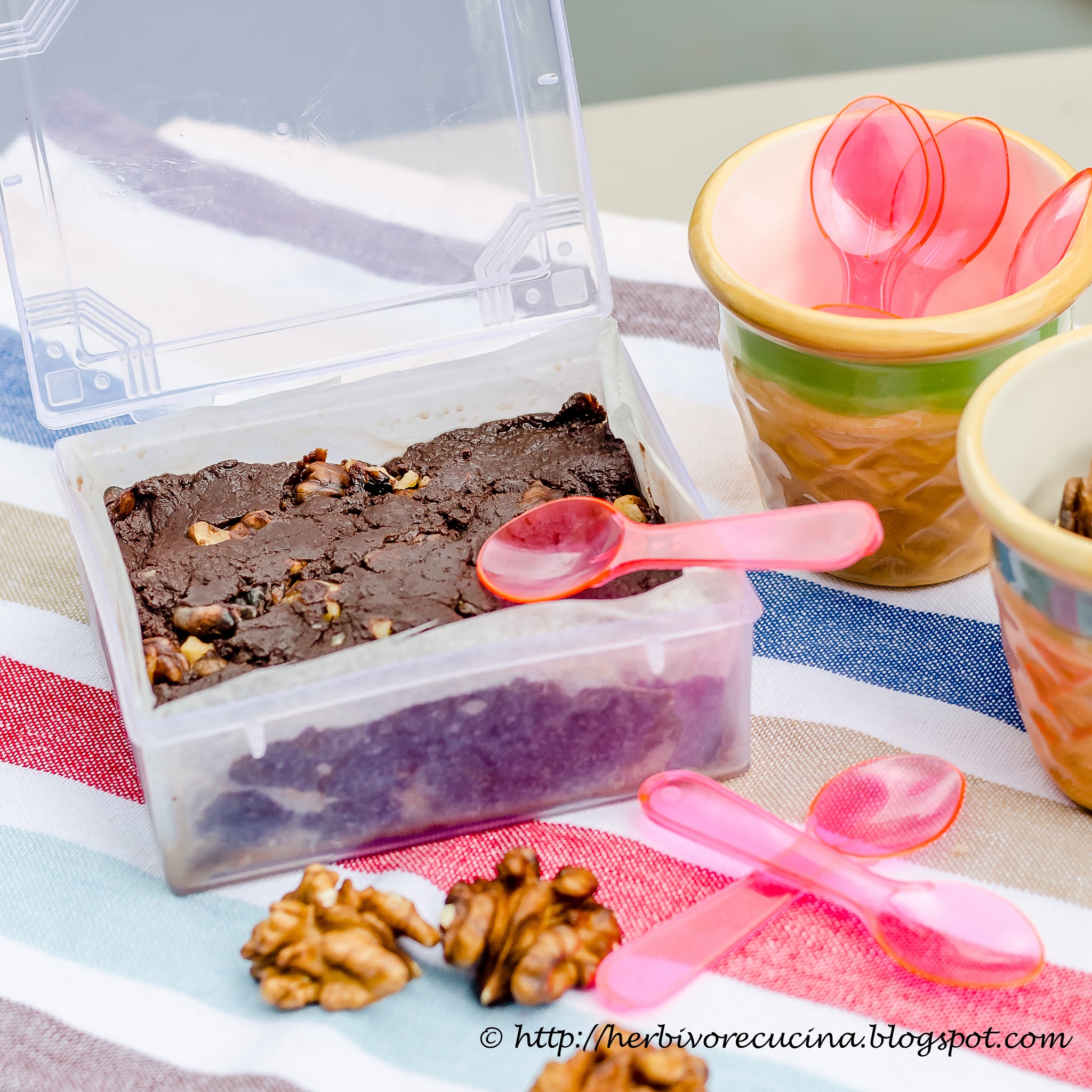 Method

Roast the walnuts on medium flame. Make small bits of it.

Heat butter in a pan. Once hot, add sweetened condensed milk, cocoa powder, vanilla extract and sugar. Mix well and let it thicken for 3-4 minutes on medium flame.

Turn down the flame, mix the walnuts and blend in well. Line a small container with parchment paper. Transfer the fudge and press it evenly with the back of a spoon. Let the fudge set for half an hour.

The fudge is best enjoyed either warm or refrigerated. The fudge will stay fresh when refrigerated in an airtight container.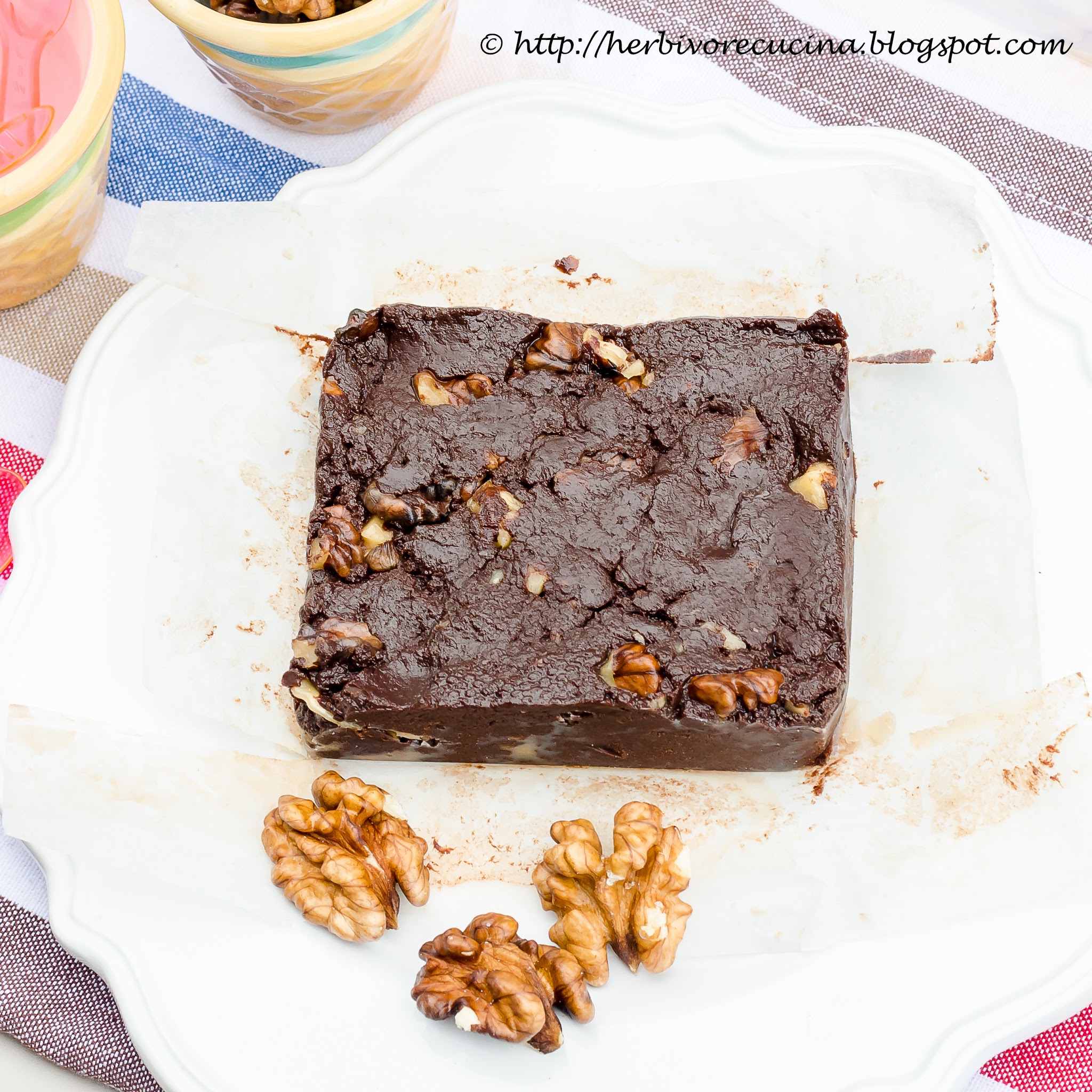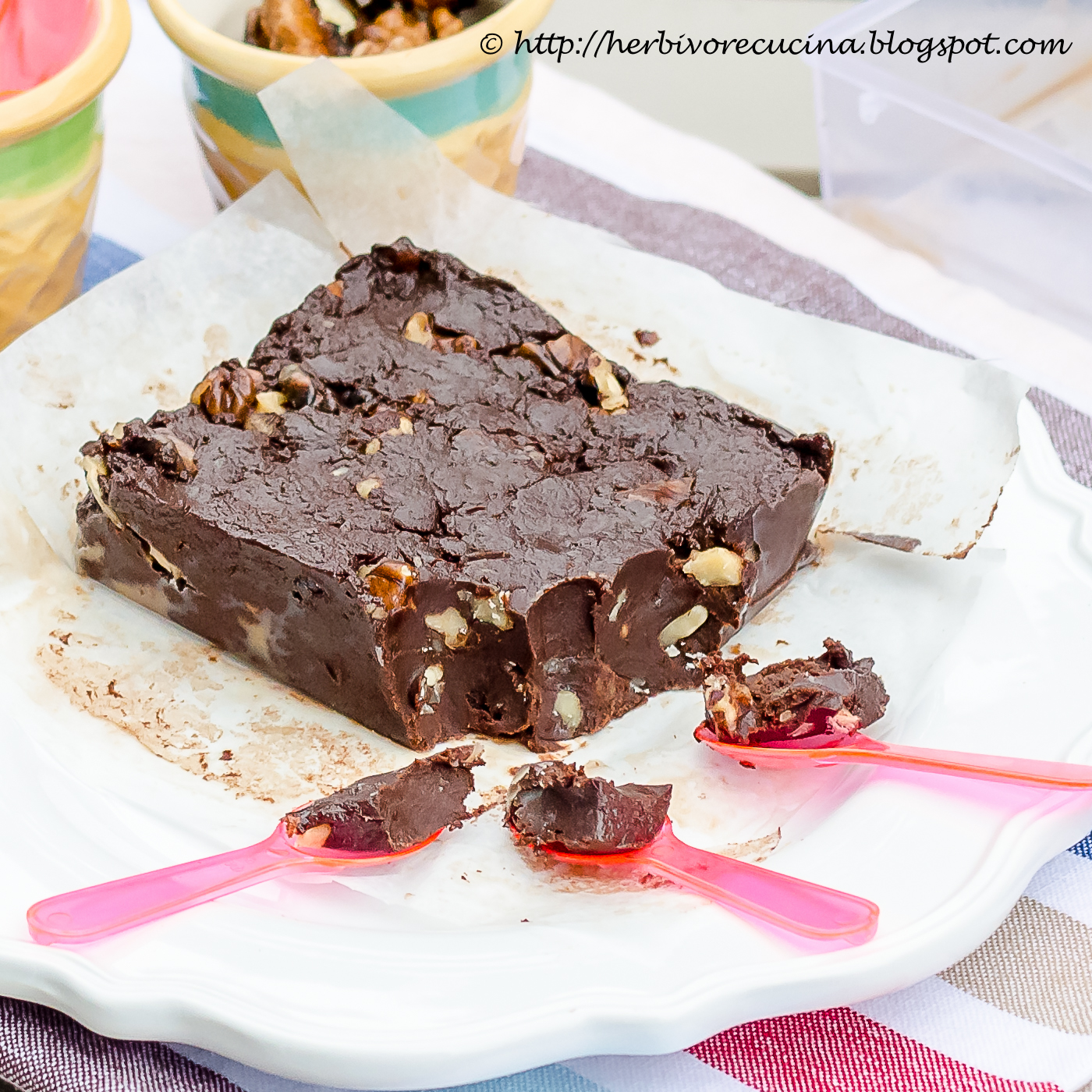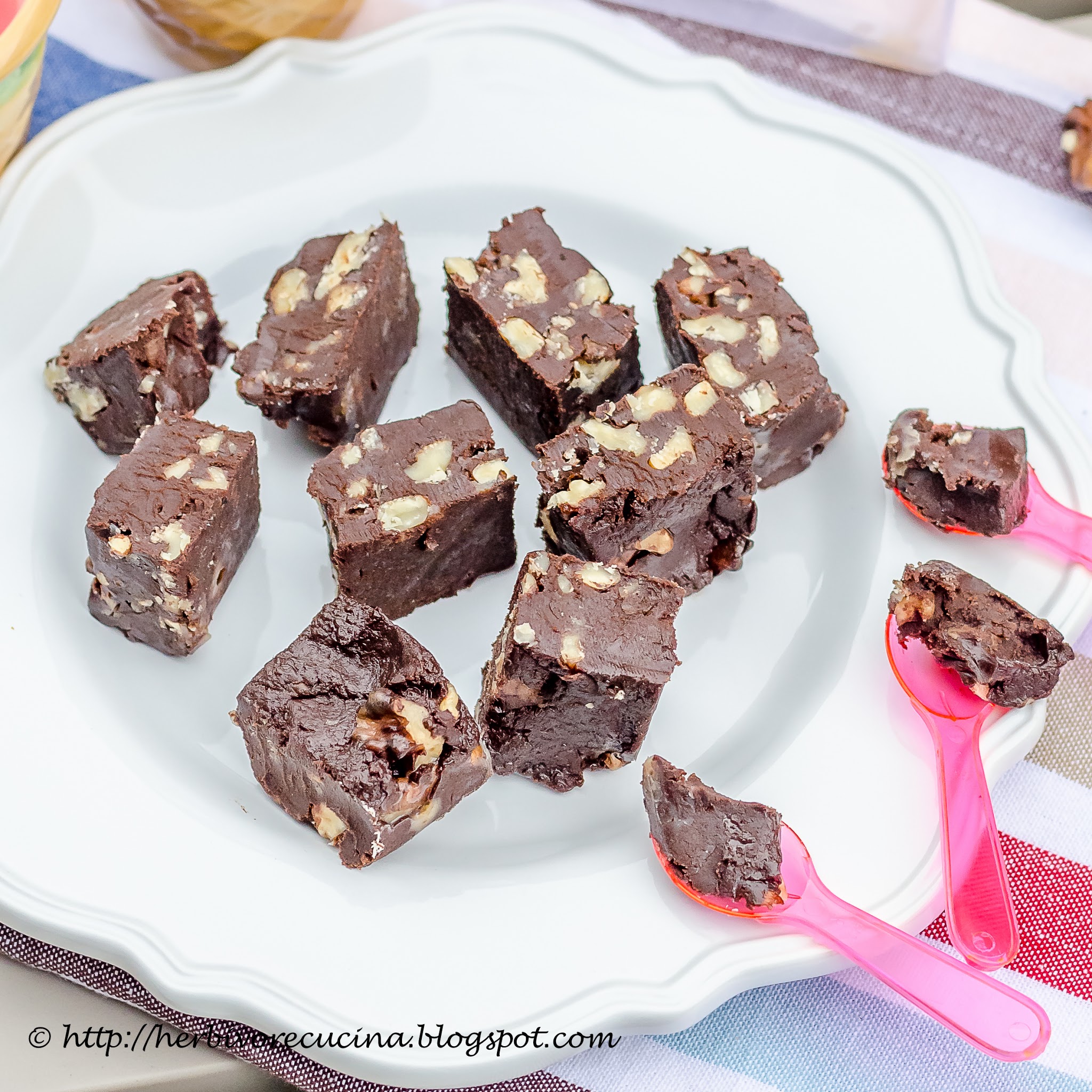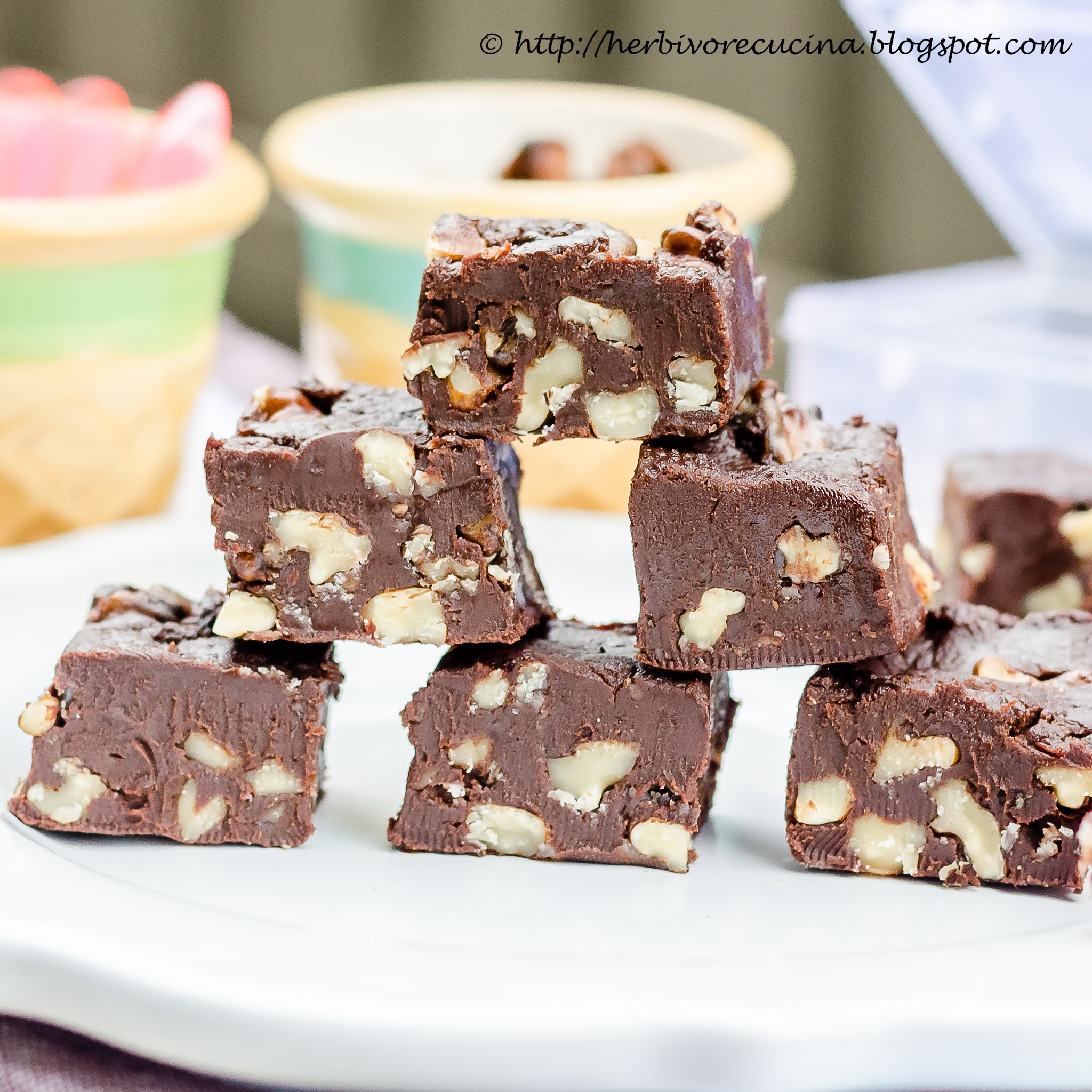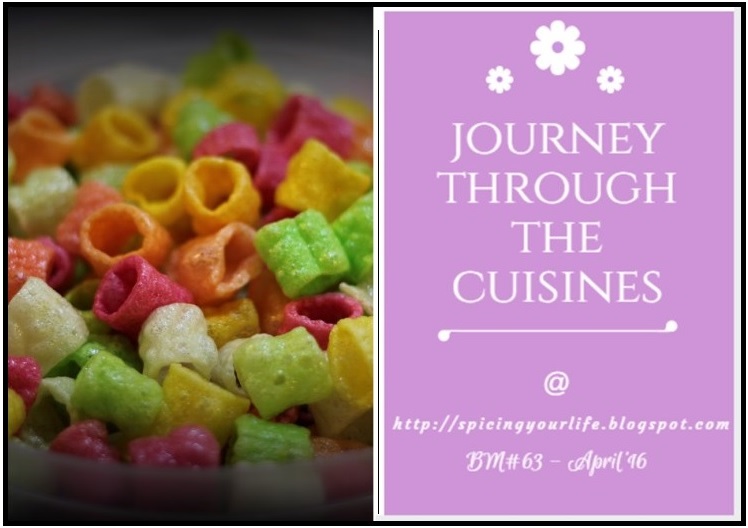 Check out the Blogging Marathon page for the other Blogging Marathoners doing BM# 63