The cutest pink HOT chocolate that can be made in a jiffy. Topped with heart sprinkles, this treat is perfect for two!!
For the longest time I thought the only way to jazz up Hot Chocolate was to add in syrups like vanilla or hazelnut or some cinnamon powder. Until I chanced on the menu at a restaurant in San Diego, CA that read PINK Hot Chocolate.
The moment I read that, I HAD to try it out. I bought myself the drink and enjoyed it with some danish. When I got back home, I had that on my mind for a long time. The food blogger in me wanted to make it at home and enjoy it more often.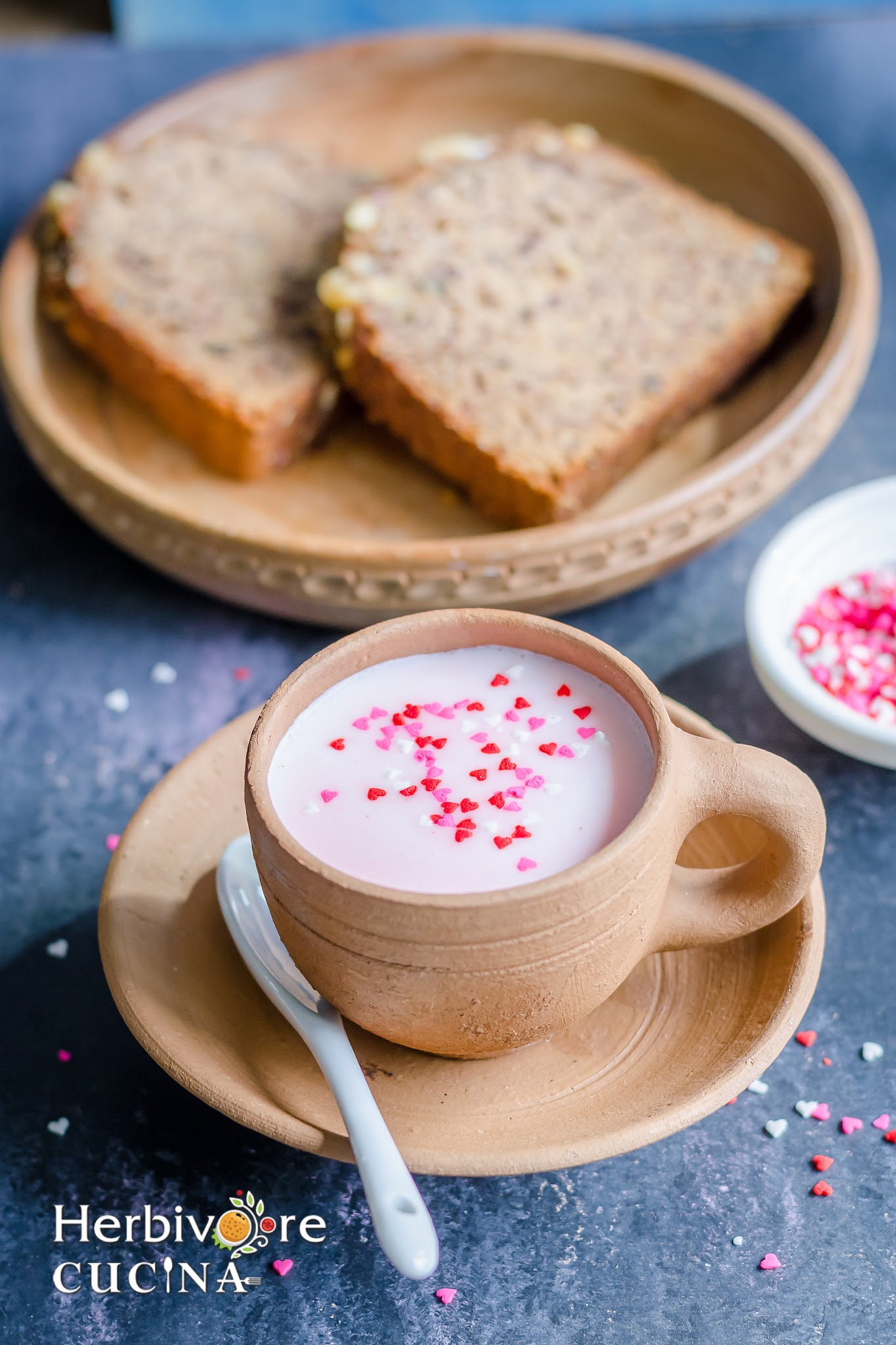 While I was shopping for Valentine's Day, I picked up a packet of pink candy melts. I made a couple of recipes using them and even after V-Day, I had quite a bit left. That is when I remembered the Pink drink and decided to give it a try.
So even after the V-day is gone, we enjoyed a yummy drink, perfectly tasty, great colored and super tasty!! Let's take pink and red beyond Valentine's and enjoy it year round.
I served the milk in my terracotta cup saucer. I recently got them from India. They are hand-made and perfectly shaped. The smell of fresh terracotta is unmatched. Lately I find myself reaching out for these cups for my tea and milk. I wish I had got a dozen of these!! They not only look beautiful, I love how earthy they are.


Coming to the recipe, this one is super quick and easy. I made a rather skinny version, with NO cream on top. And, instead of using a frother, I used a mason jar to get the perfectly thick foam. This does away with all the washing and cleaning. All you need is just hot milk, candy melts and a mason jar. Mixing it all together, you get a evenly sweet and colored milk.
I did not add any sugar to this one. If you like a sweeter version, add some sugar to the milk. The color of the drink is from the candy melts and it also has a milk vanilla flavor. I used a light pink color to get a tinge in the milk. If you desire a darker shade, pick a different colored candy melt.


The day I made this Pink Hot Chocolate I also made Banana Bread. A slice of banana bread, a mug of hot chocolate and some great company. I think it is going to be Valentine's Day year round!
Ingredients
Milk 1 cup
Pink Candy Melts 3-4
Heart Sprinkles 1 tsp
Sugar if required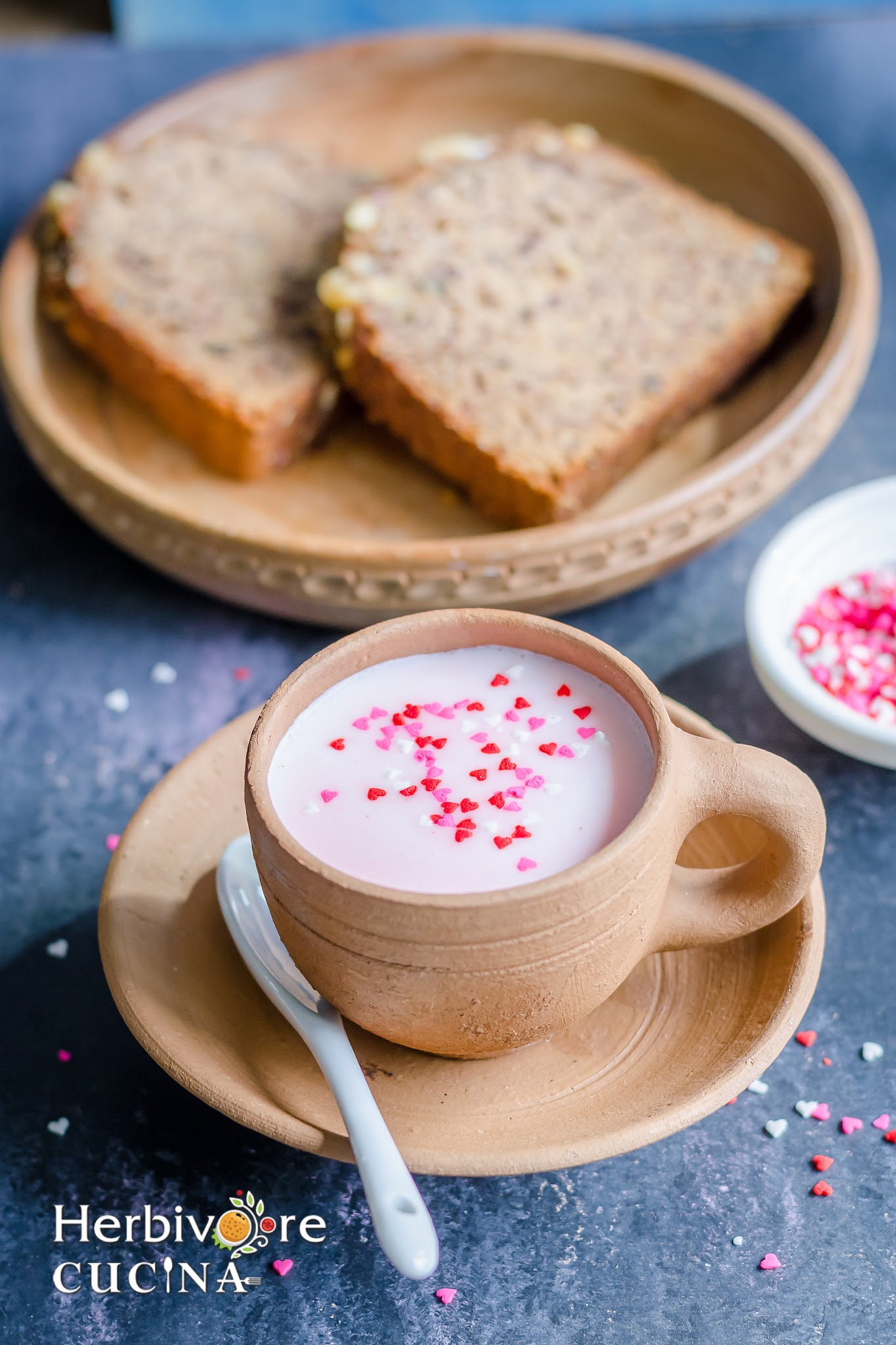 Method
Add the candy melts in mason jar. Heat milk to a rolling boil.
Pour milk into the mason jar and close the lid. Shake well, till the froth forms. Add sugar if required.
Pour out into a glass or mug. Top with heart sprinkles and enjoy!!


**Inspired from Extraordinary Desserts, San Diego, CA.