Khichu or Khichiyu is a dough for making Papad, however owing to its taste it is also consumed as Farsan or Snack in Gujarat and around. It is made from Rice Flour, however a few other flours like Bajri, Jowar etc are are also used. The snack is prepared by cooking flour in water like porridge with cumin seeds and a salt known as Papad Khar and then steaming the lump. It is often served with Oil and chilli powder. The name khichiyu or khichu is derived from the ductile nature of the dough. Khinch in Hindi and Khech in Gujarati means to pull. Papad made from this dough are known as Khichiya Papad.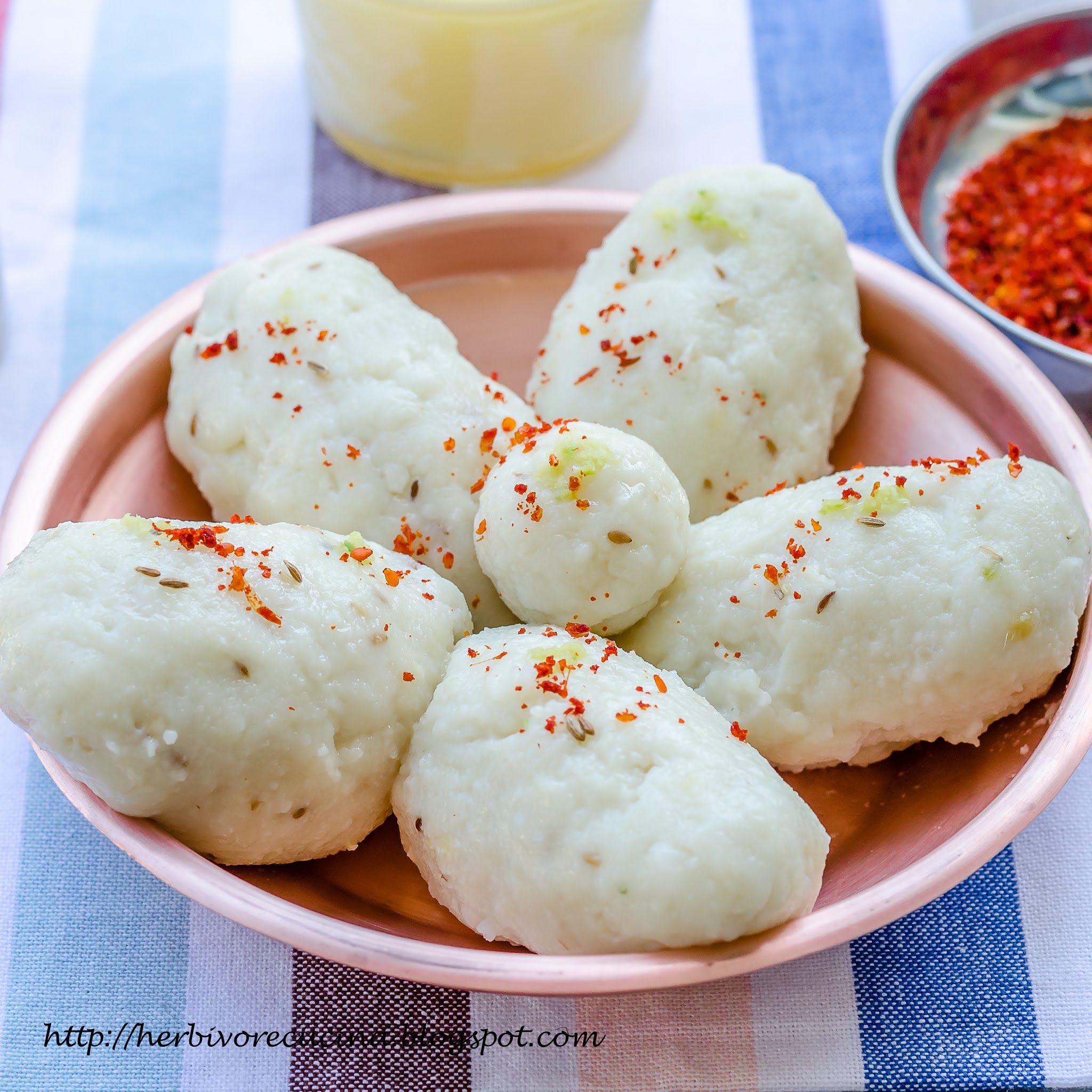 Khichu is traditionally eaten during the monsoon season. But there is really no season to enjoy a quick evening snack. The bet evenings would probably be described as those where you sit on the patio with a cutting chai and a bowl of steaming khichu, watching the sun go down! So even if the rain eludes us here in California, we still enjoy this Gujarati special snack in the evenings.
It is such a simple recipe and you can make a big lot by just doubling all the quantities below and you can have a pot full of goodness for the entire family! There are two steps in making the khichu: preparing the dough and steaming it. For the dough, you can add cumin seeds, chilli ginger paste and even minced garlic if you like. The second step is steaming the dough; which can be done in two ways. Either let the dough cook in the same pan till it is done or use a steamer to steam the dough in parts as small balls or as a lump together. Once cooked, serve with a side of oil or ghee and chilli garlic chutney. Enjoy this evening snack or a simple weekend one pot meal.
Ingredients
Rice Flour 1 cup
Ginger Chilli Paste 2 tsp
Papad Kharo/ Soda ½ tsp
Cumin seeds 1 tbsp
Salt ½ tsp
Oil 1 tbsp
Water 2 cups
To serve: Chilli Garlic chutney, oil or ghee, roasted cumin powder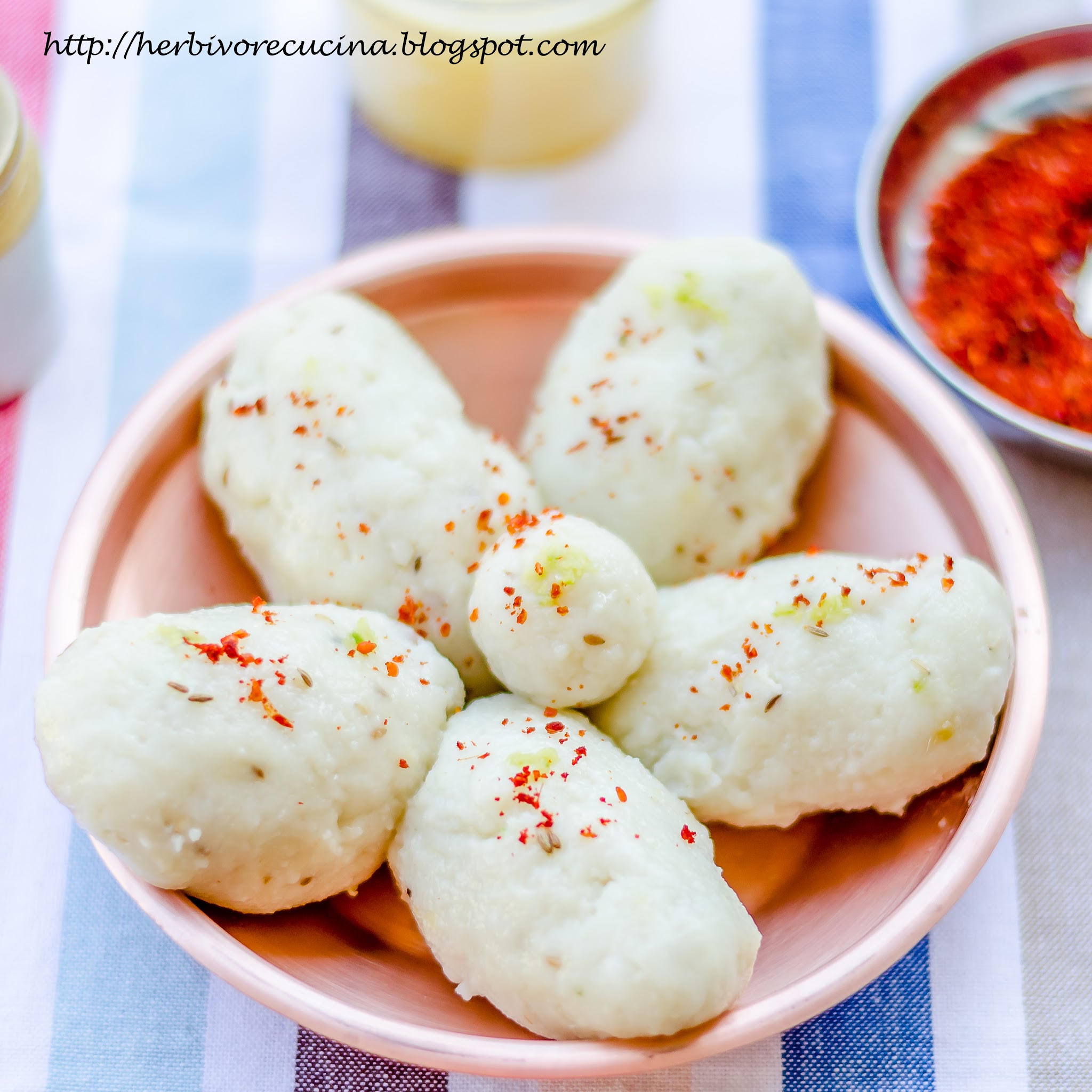 Method
Heat the water in a deep utensil. Once it starts to simmer, add the ginger chilli paste, cumin seeds, papad kharo/soda and salt. Mix well. Reduce the flame to medium and slowly start adding the rice flour. While you add, keep stirring with a spatula or rolling pin to avoid the lumps. Add oil, and mix well. Once it comes together as a dough, the khichu is ready.
Next, place a steamer on top of a pot with some water at the base. Either place the dough in a big pile over the steamer or make small balls like I did. Place them on the steamer greased with oil. Cover and steam for 7-8 minutes. Turn down the flame. Serve hot with oil or ghee and a side of chilli garlic chutney and ground cumin/ jeeralu.