Shikanjvi (Hindi: शिकंजवी) is a type of traditional limeade or lemonade from North India and Pakistan, especially prevalent in Punjab, Himachal Pradesh, Jammu and Kashmir, Haryana, Western Uttar Pradesh, Rajasthan, Gujarat, Maharashtra and Sindh. Alternative names include shikanji, shikanjbi and shikanjbeen. While the base ingredients include lemon or lime juice, ice and water, shikanjvi often contains other ingredients such as salt, saffron and cumin. It is also known by limun paani or nimbu pani.
When serving a typical Punjabi meal at home, this is the perfect drink to make. It is so tasty, yet so simple to make. I love to make this drink with something like chole or chaat. While this recipe uses water, the same can be easily made into a soda based Masala Soda! Just replace the water with soda.
Recently, I was sent a set of 4 Moscow Mules by Dorsters. The mules comes hammered and have a perfect finish. Though I have generally used mules that are like mugs, these come in a different shape. I love the shape and the wonderful brass handles. The size is perfect for all your drinks. 16 oz works for most people. I am not sure if I like the interior of the mugs, made in steel. The set of four mules are perfect for any gift! Get yours right away. Order them here.
Ingredients
Jal Jeera Powder 3 tbsp
Lemons 2
Water 3 cups
Sugar 4 tbsp
Salt 1 teaspoon (optional)
Lots of ice
Mint to garnish
Method
Mix salt, sugar and jaljeera powder in half a glass of room temperature water. In a jug, add remaining water, juice the lemons and mint leaves. Pour the water with sugar and jaljeera powder in it and mix. Chill till ready to serve.
If serving in a copper mug like me, freeze the mugs for at least fifteen minutes. Add ice and pour out the lemonade.
Garnish with lemon slices, maraschino cherries and sprigs of mint. Serve chilled.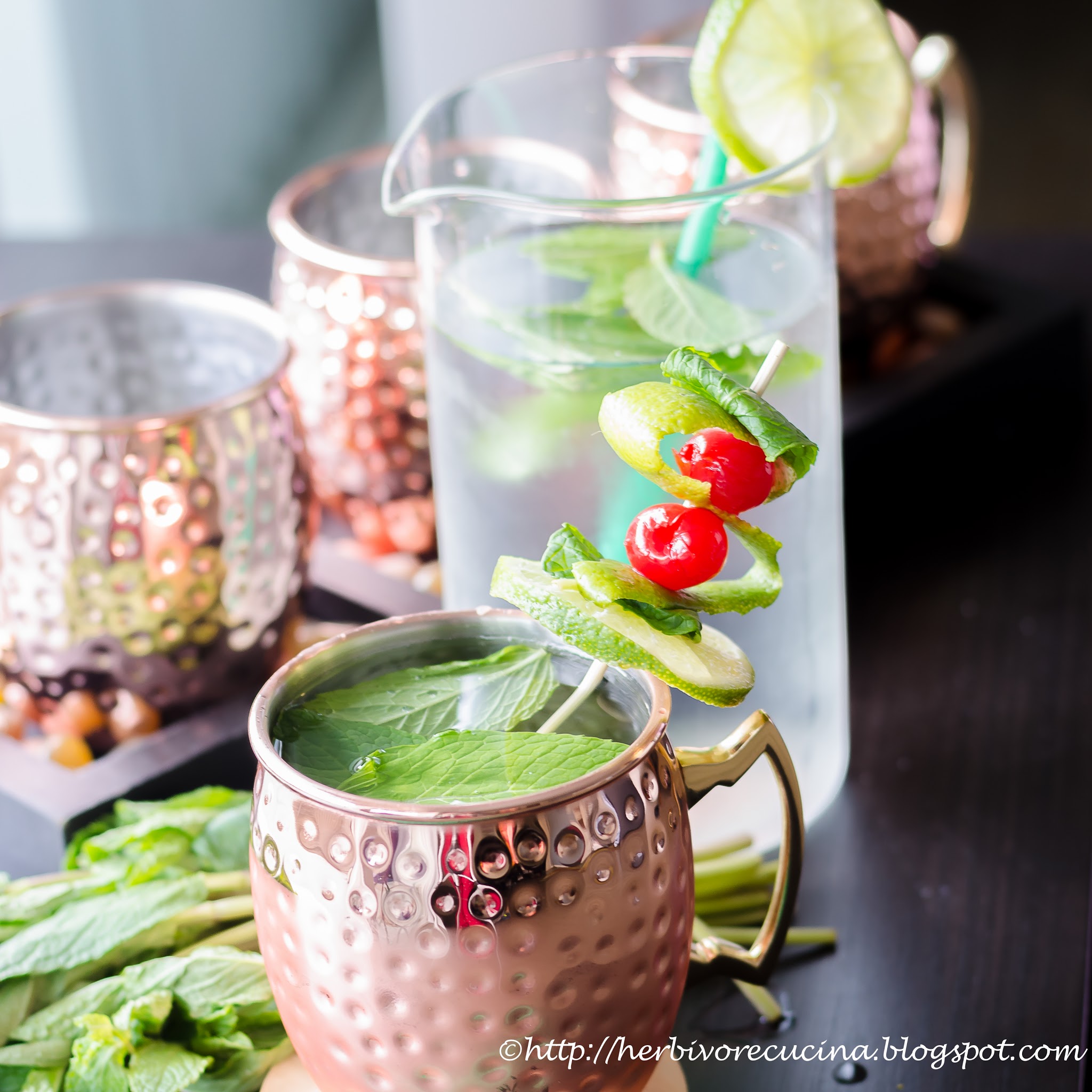 **One or more products in this post were sent to me complimentary for review purposes. However, all the opinions are unbiased and completely my own.