In English, the Italian loan word 'vermicelli' is used to indicate different sorts of long pasta shapes from different parts of the world but mostly from South or East Asia. The dish in the original language are variously known as seviyan in Urdu and Hindi,shemai in Bengali, sev in Gujarati, shavige in Kannada, sevalu or semiya in Telugu, and semiya in Tamil and Malayalam. The noodles are used in a number of dishes including a variation of kheer, a sweet dessert similar to rice pudding.
On the auspicious occasion of Janmashtami, I made this dish in true Gujarati style! In order to make it a little healthy (forget the ghee for a moment) I used the Wheat Vermicelli. Along with that, jaggery instead of sugar and a dash of cardamom and dry fruits. This sweet or dessert is a quick fix for any sweet craving; ready in under 15 minutes!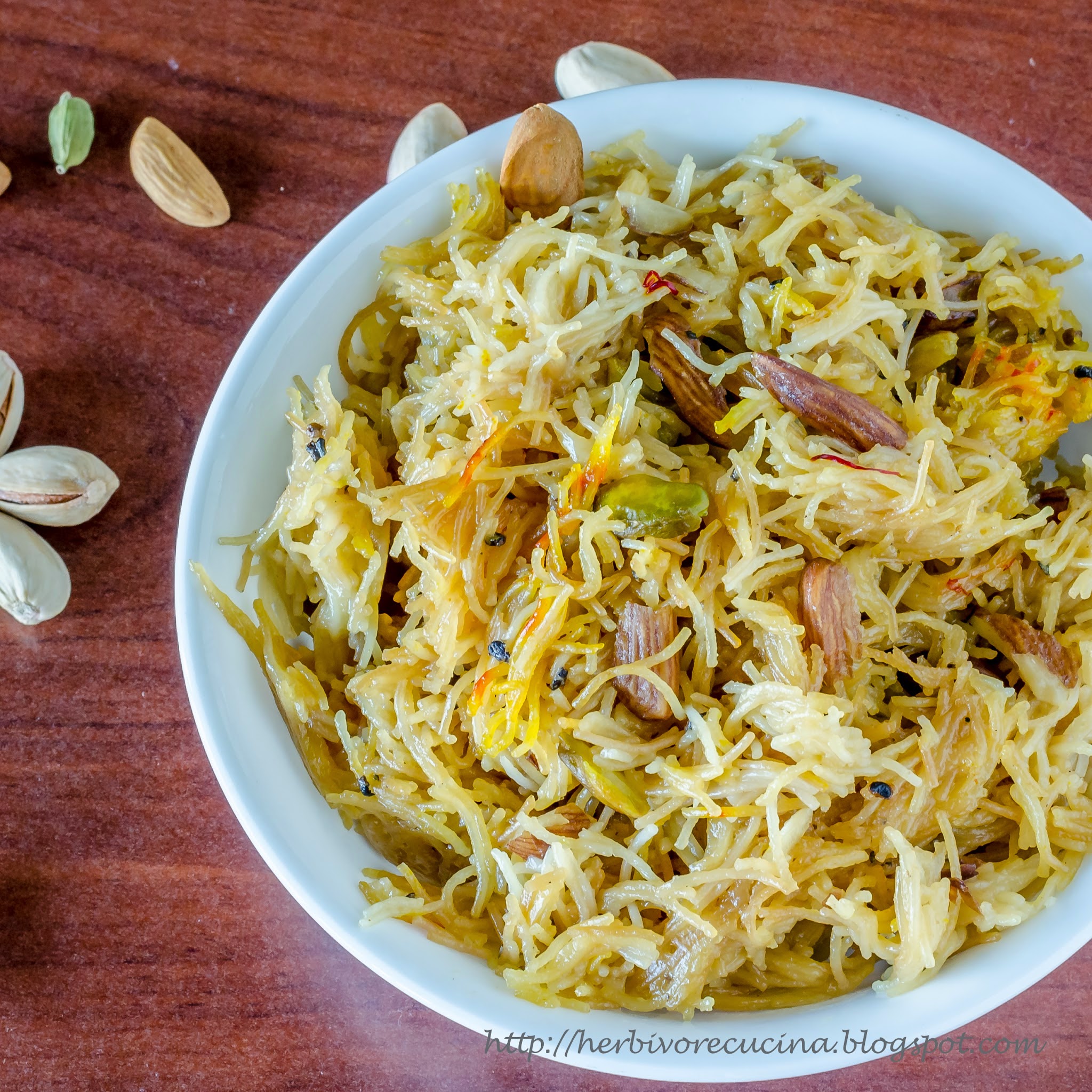 Ingredients
2 cups Wheat Vermicelli
3 cups Water
1 cup Jaggery
3 tablespoon Ghee
1 teaspoon Cardamom seeds
Dry fruits
Saffron strands
Method
In a pressure cooker roast the vermicelli in ghee till it is golden brown. Ensure that you keep a close eye on it, and not end up burning it. In another deep bottom pan, boil 1 cup water and jaggery till the jaggery melts.
Once the vermicelli browns and jaggery completely melts, pour in the sweet syrup in the pressure cooker. Add water, cardamom, dry fruits, saffron and pressure cook till one whistle.
Once the vermicelli is done, garnish with pistachios and almonds. Enjoy warm as a sweet, or as a dessert!
Happy Janmashtami!
Note: You can use the vermicelli made of maida for the recipe with the same proportions.