Blogging Marathon #73 Week 3 Day 3
Theme: Flavors of India
Dish: Tuver na Thotha ane Dhokli


One pot dish from Gujarat, this Tuver na Thotha ane Dhokli is perfect for roti and rice. A long lost recipe that is rustic and has a perfect blend of flavors!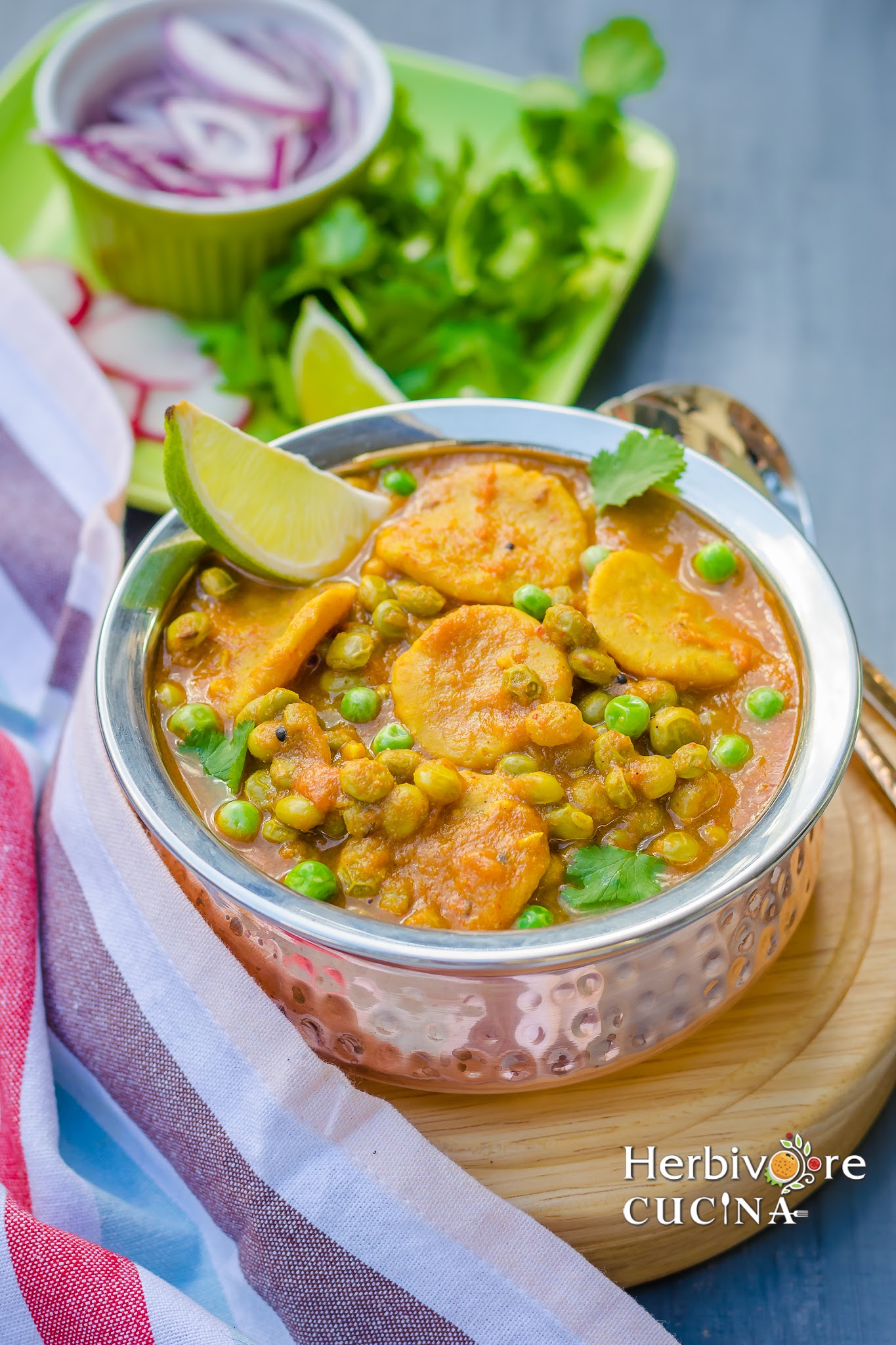 Tuver or fresh pigeon peas, those green pearls that are signature to the winters. I simply LOVE them in everything from kachoris to undhiya and from curry to stir-fry.

While these green beans were available in the local markets in India only during the winter months, they are available in frozen aisles of the Indian stores in US. That means they are available year round and I love to have them more often.

Back in India, I used to enjoy this simple yet flavorful dish, made from tuver and dhokli(wheat dumplings). The dish is full everything yummy and perfect for steamed rice and rotis.
I have had it several times but never made it the way I did it for the blog. From measuring each ingredient to noting the perfect time, it was a new journey to convert a household recipe into a blog post. The result was as good as the times I made it before.
Finally I took pictures of the recipe. And why was that suddenly, you would wonder. It was because this month's Blogging Marathon has a theme of Flavors of India. Under this theme, we are exploring signature household recipes that are passed on from one generation to the next, almost never found on restaurant menus.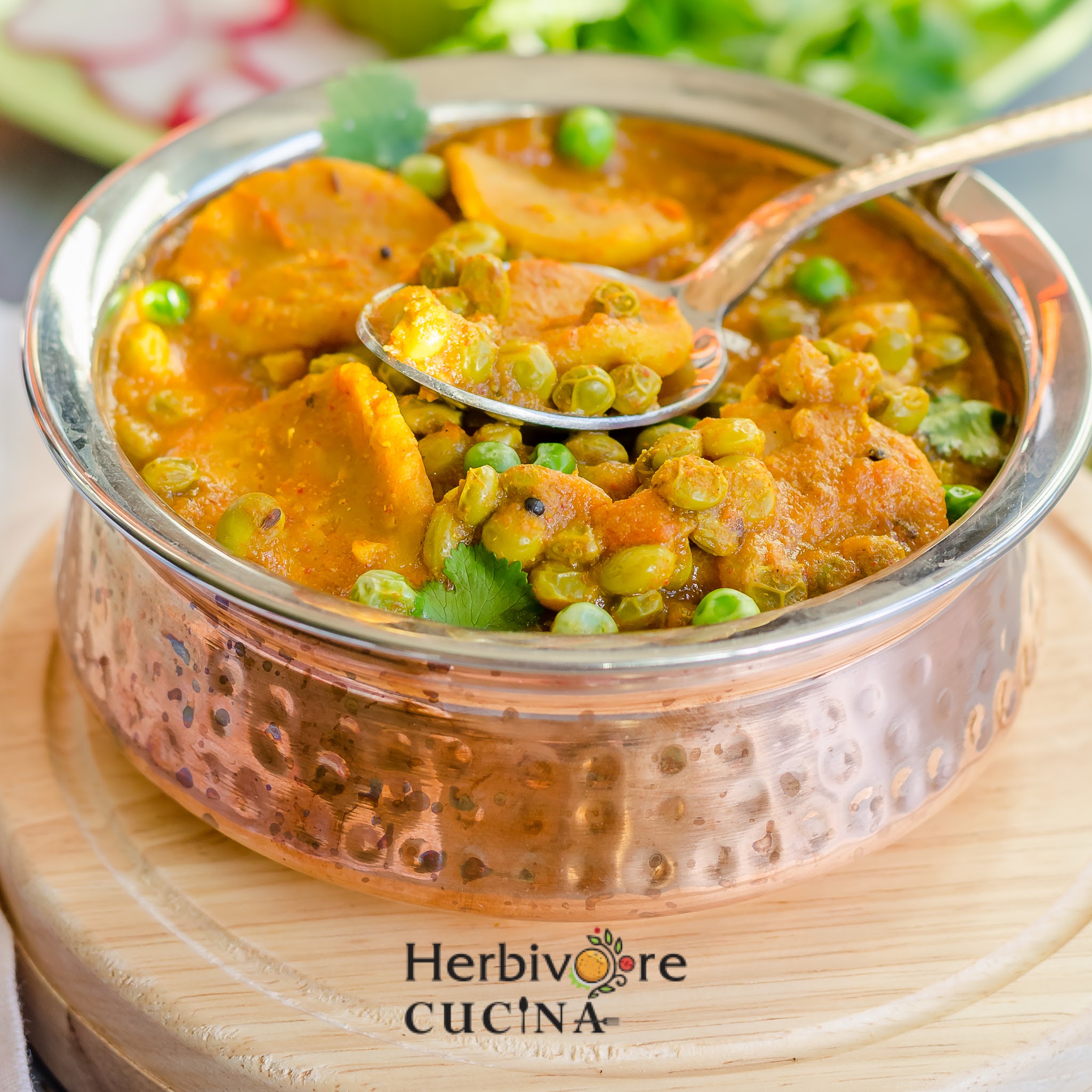 This recipe is just that. Apart from a few Gujarati households, I have never heard of this recipe being prepared. No restaurant I know of serves this one and never had I had this at a wedding or any other occasion.
The ingredients are simple; dhokli made from scratch, fresh or frozen tuver and some other pantry essentials. It all comes together pretty quickly and needs just a pressure cooker to make. Serve them with freshly made rotis or with steamed rice. You know what, you can just enjoy a whole bowl with a spoon; no accompaniment needed!


Ingredients

For the Dhokli


Wheat Flour 1 cup
Besan/Chickpea Flour 2 tbsp
Oil 1 tbsp
Ajwain seeds ½ tsp
Turmeric Powder 1 tsp
Red Chilli Powder 1 tsp
Salt ¼ tsp
Water ¼ cup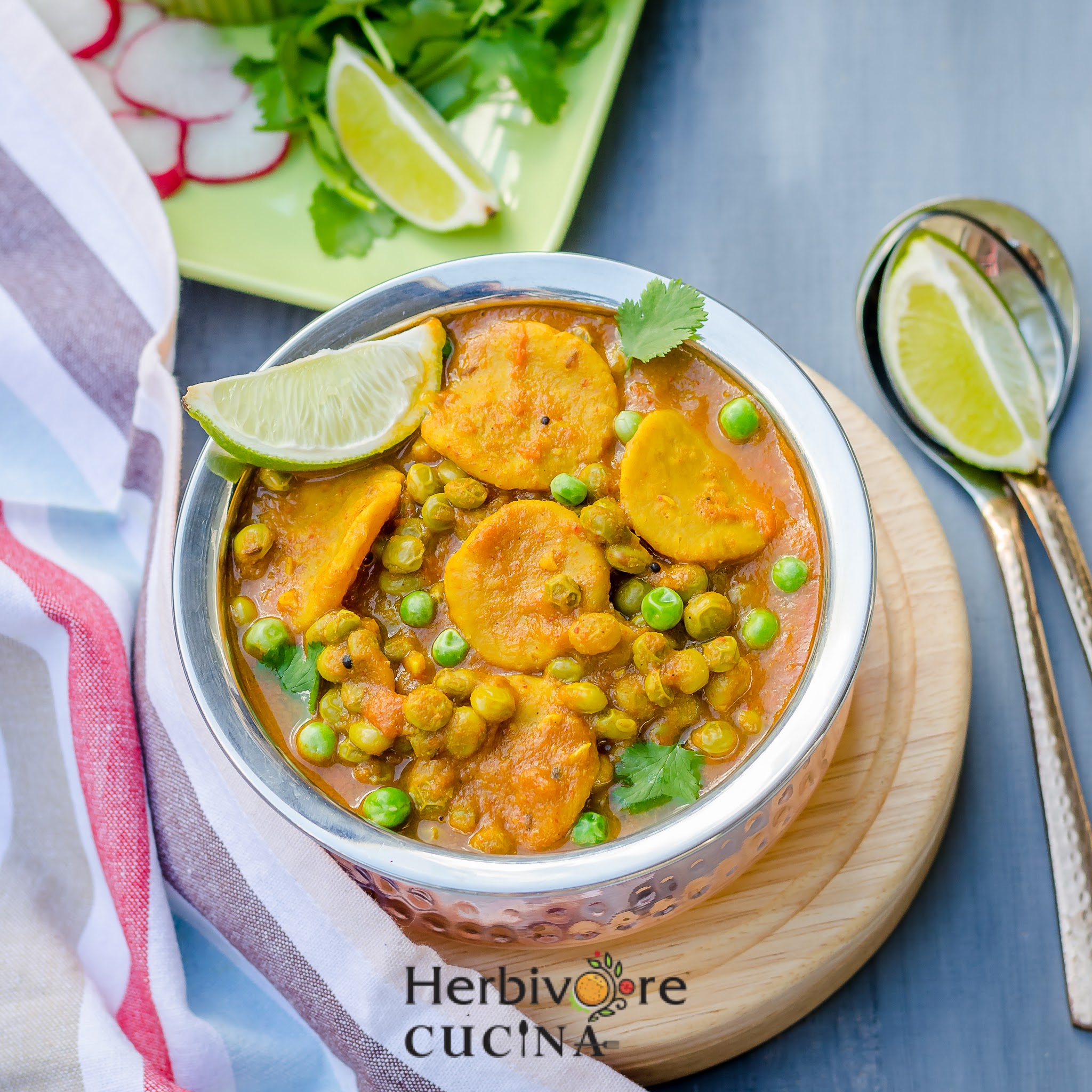 For the Sabzi


Tuver/ Fresh or Frozen Pigeon Peas 1 ½ cup
Ginger Chilli and Garlic Paste 1 tbsp
Onion 1 medium, pureed
Tomatoes 2 medium, pureed
Mustard Seeds ½ tsp
Asafoetida a pinch
Cumin Seeds ½ tsp
Turmeric Powder 1 tsp
Red Chilli Powder 1 tsp
Dhania Jeera Powder 1 ½ tsp
Oil 1 tbsp
Salt and Sugar to taste
Lemon Juice
Cilantro to top


Method
First start with the dhokli dough. To do so, mix all the ingredients under dhokli and knead a stiff yet smooth dough. Let it rest for 10-15 minutes.
Meanwhile, wash and drain the pigeon peas. Heat oil in the pressure cooker. Add mustard seeds and once they pop add asafoetida and cumin seeds. Once they pop, add ginger chilli garlic paste and saute till the raw flavor vanishes.
Next add the onion paste and mix well. Cook till it does not smell raw anymore and add the tomato puree. Let the puree cook for 5-6 minutes and then add the pigeon peas/tuver. Mix, add ½ teaspoon salt, sugar turmeric powder and red chilli powder. Let the mixture cook on medium flame with 1 cup water.
Using the dhokli dough, knead it one more time and divide into penny size bits. Flatten each ball and shape them evenly into discs.
Once the tuver starts to boil in the pressure cooker, drop all the dhoklis almost all at once. Add more water if required and dhania jeera powder. Mix and pressure cook for 3 whistles or 11-12 minutes.
Once the pressure settles, open the cooker, mix everything once. Add chopped cilantro and squeeze lemon juice. Serve hot with rotli or steamed rice.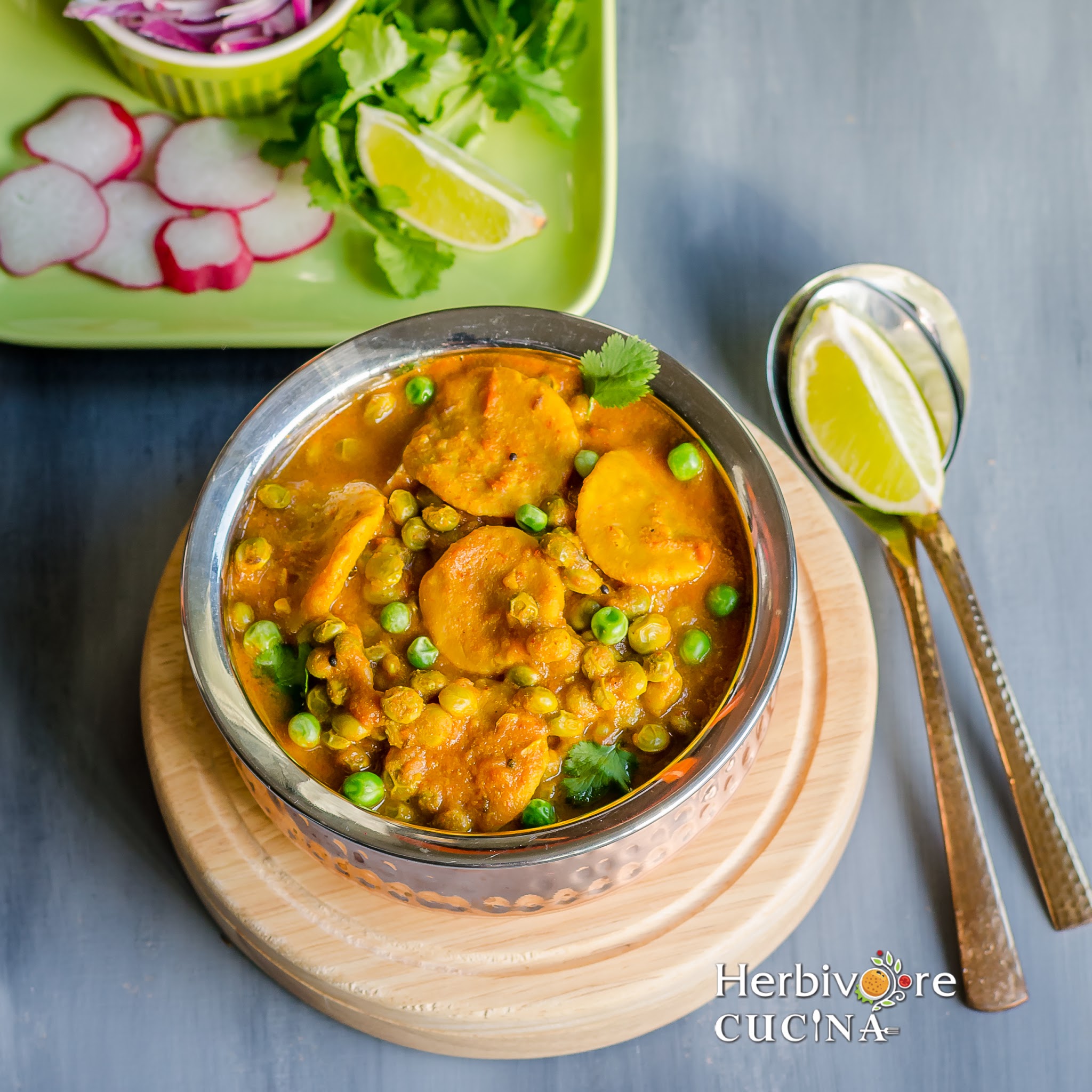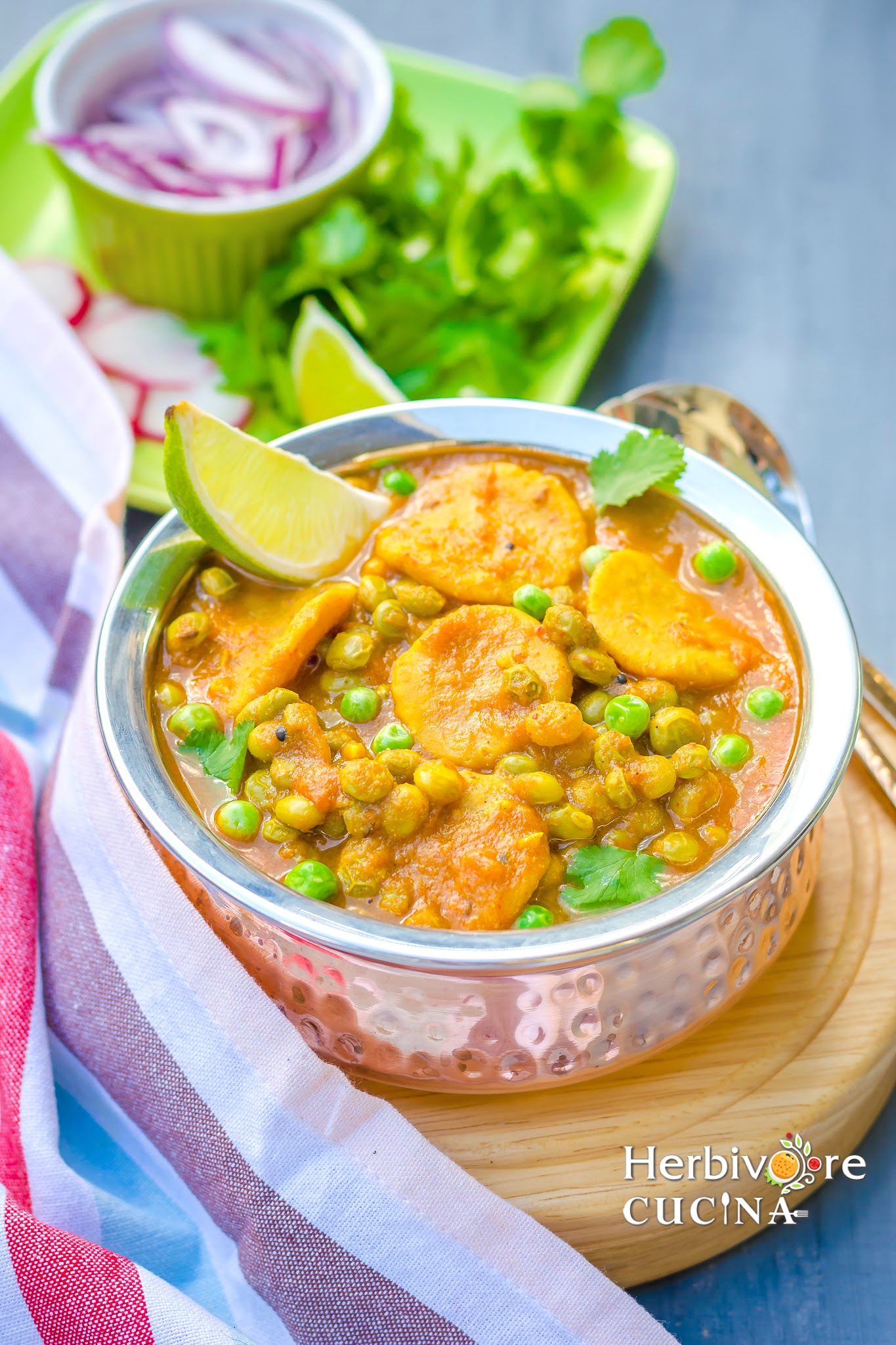 Check out the Blogging Marathon page to see what the other Blogging Marathoners are doing for BM#73