10 Minute Homemade Enchilada Sauce is made with 9 simple ingredients -- you won't believe how easy it is! Plus, it is Vegan 🙂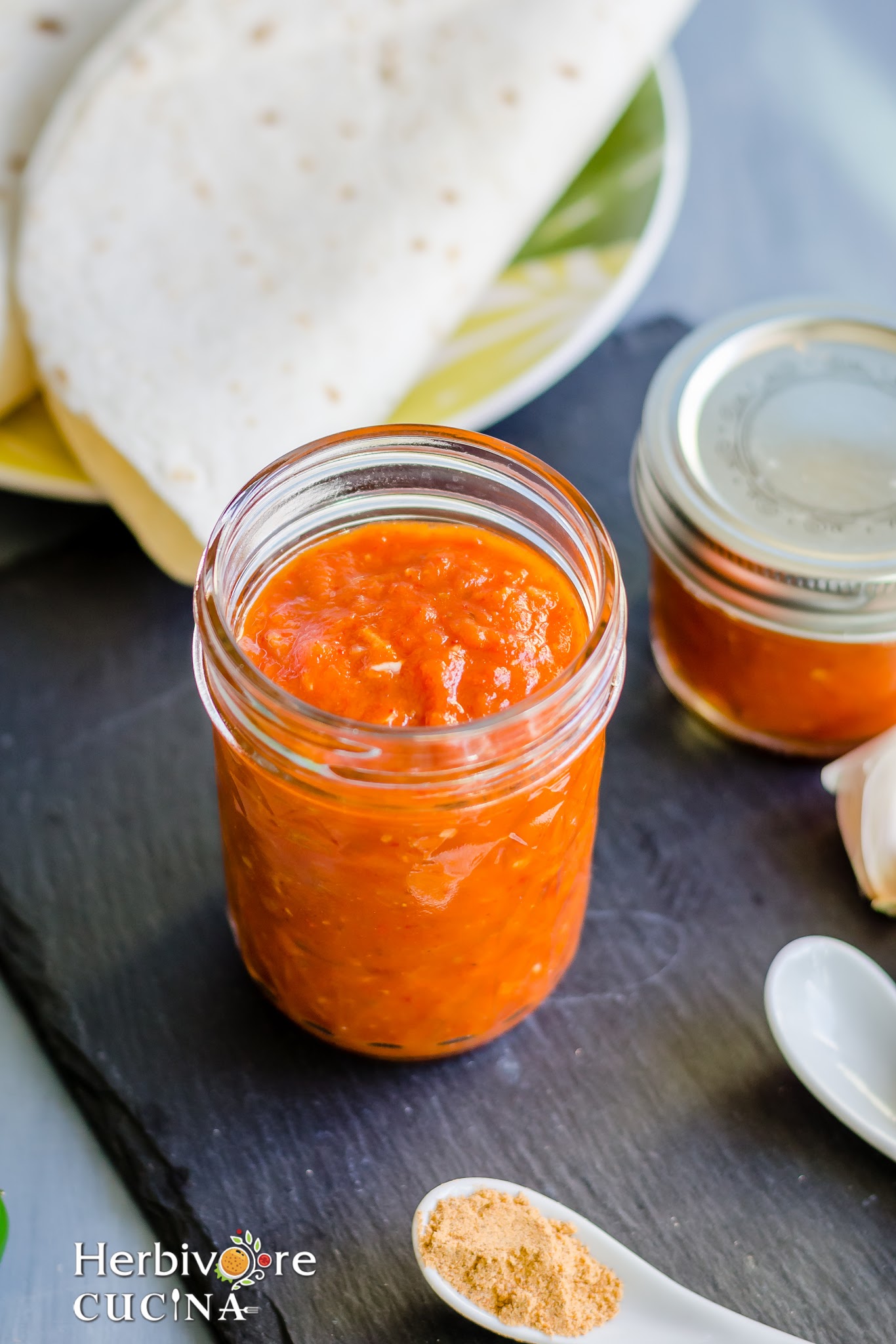 The moment we think of Mexican food, we think of all the colorful sauces and dips. A cuisine that is rich in its condiments; Mexican salsas, pico de gallo, guacamole, and sour cream are the most commonly heard sauces from Mexico. These sauces are generally served with almost all their dishes. If you think of a sauce that is used widely in preparing the dishes, it has to be the Mexican Enchilada Sauce.
A variety of Mexican dishes like Enchiladas, Lasagna and various casseroles are made using this sauce. While there is a wide variety of store bought ones, the sauce can be easily made at home in no time.

The advantage of making it at home is that the spice level and ingredients can be customized. Plus, the sauce can easily be stored for a few days to a couple of months! Make it beforehand and use it as required. And this recipe can be made Vegan too.

When I started making Mexican regularly I used to buy the sauces from the store. Over time I realized how easy it is to make these at home, there has been no looking back. Now all my sauces are made from scratch; some even stored permanently in my freezer.
Enchilada sauce is one of them. I make a bulk of the sauce and then freeze it in small cubes. Depending on how much I need, I just pop a couple of cubes and prepare the dish. There are two advantages of this; one you can get the sauce when you need it and it is easier to make the sauce with more quantity of ingredients. I cannot imagine myself making the sauce with ⅛ onion and ¼ garlic pod!
I have tried a lot of recipes for Enchilada sauces. I no way claim this is the MOST authentic recipe. But I can definitely say it is the easiest and super delicious way to make it. I have been making it for a while, and we all love it. I also like to sometimes toss some rice, vegetables and beans in this and make a one pot Mexican Rice. It is a perfect one pot dinner idea.


Variations
I have used all the ingredients that are generally available in any pantry. However, if you would like to substitute a couple, here is what you can do. Jalapeño can be replaced by a medium spicy chilli in case you do not have it. If you do not have taco seasoning, just replace it with a pinch of cumin powder, salt, sugar and chilli powder. It works just fine.
Lastly, to make the tomato puree at home; place the tomatoes in boiling water for 6-7 minutes. Drain and skin the tomatoes. Puree and pass through a sieve. Use this in the sauce.
So with this recipe, make a jar full of this sauce, make a ton of Mexican food and have a great time!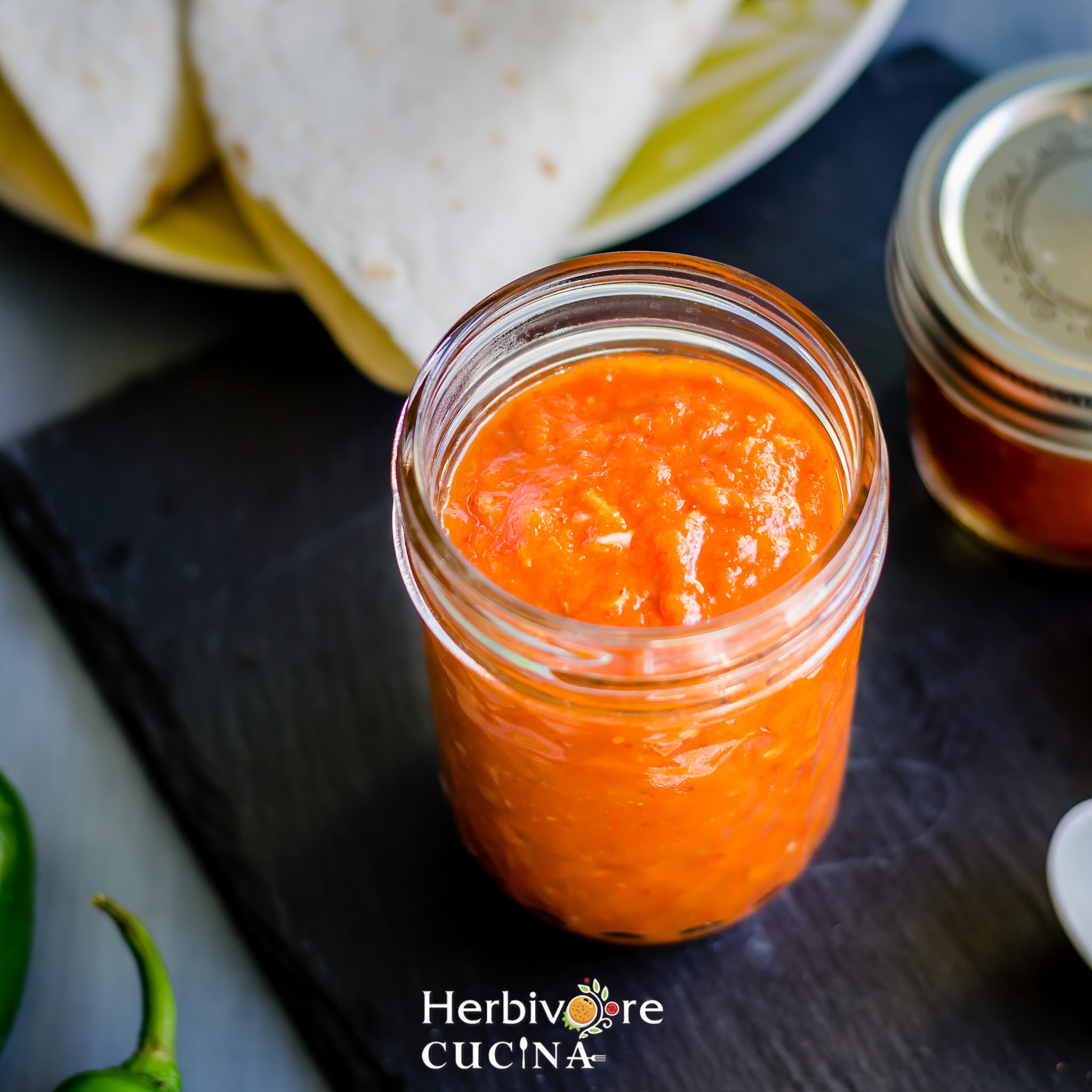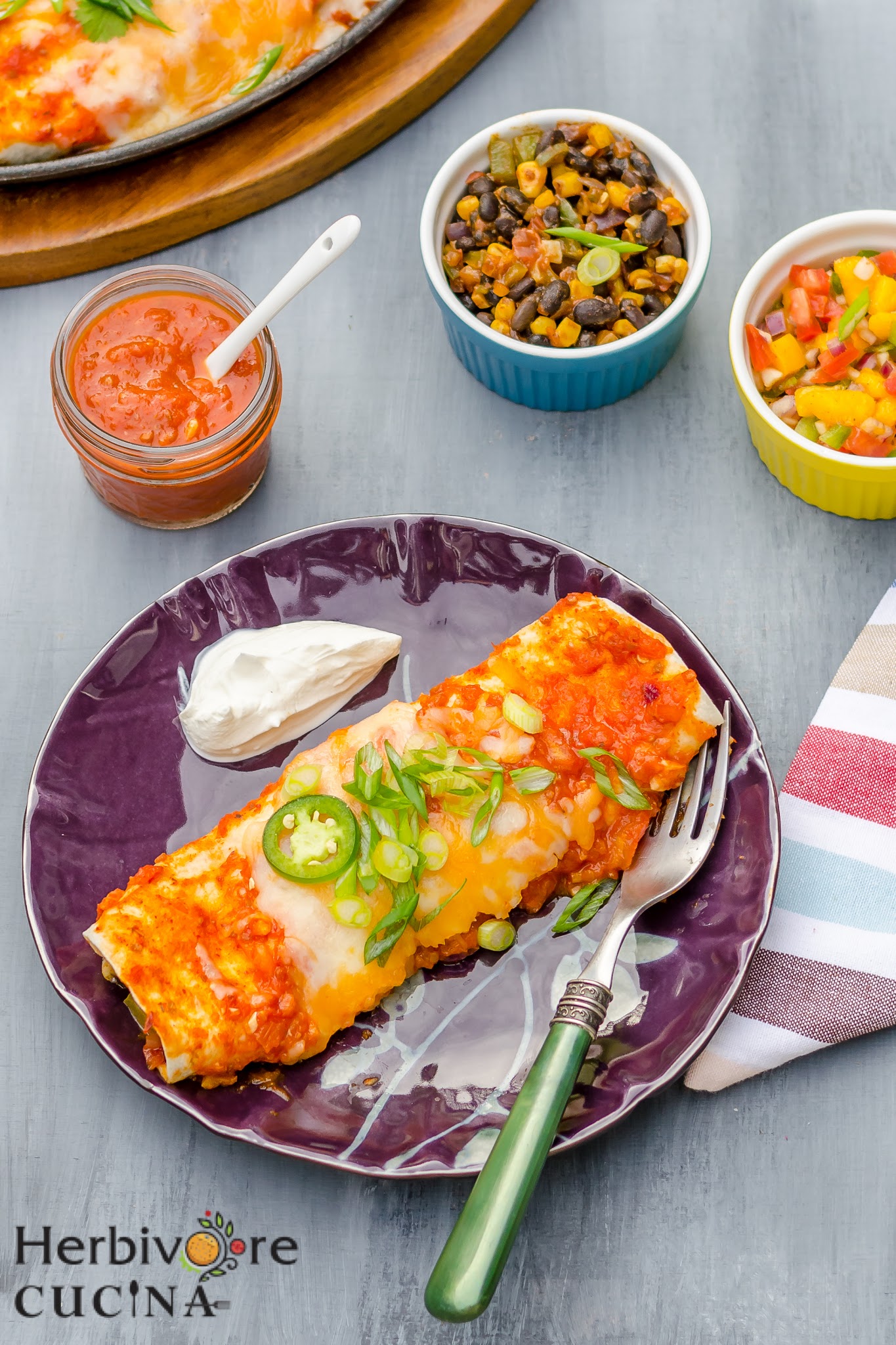 Ingredients
Allpurpose Flour 2 tbsp
Oil 3 tbsp
Tomato Puree (home-made or store bought) ½ cup
Garlic 1-2 pods, diced
Onion ½ medium, diced
Jalapeño ½ medium, diced
Taco Seasoning 2 tsp
Salt 1 tsp
Sugar ½ tsp
Method
Heat ½ tablespoon oil and sauté garlic. Once the raw flavor vanishes, add onions and jalapeño. Sauté till the onions are pink and cooked. Turn down the heat and blend to a smooth paste.
In the same pan, heat the remaining oil. Add the flour and cook till light brown. Add ½ cup water or vegetable stock and mix well to ensure there are no lumps.
Add the blended onion garlic paste, tomato puree and tomato puree. Cook till the sauce is thick. The sauce will become thicker on cooling so ensure the consistency is just right.
Season with salt, sugar and taco seasoning. Mix it all well, turn down the heat and let it cool. Use immediately or transfer to an airtight bottle and refrigerate till required. The sauce can be stored for a week to 10 days in the refrigerator. It can be frozen for a couple of months.