A collection of TWENTY FIVE Vegetarian recipes made in the Instant Pot. These recipes are great for weeknight meals!
How often have you wondered what the next meal should be and cannot decide?
Whether you are looking for easy Vegetarian meal or a quick fix for the lunchbox, this collection of easy Instant Pot meals will have you covered.
Whenever I am looking for a quick meal using the ingredients I have in my refrigerator and pantry, I tend to end up with Instant Pot meals.
They can be customized based on preferences, need no baby sitting and are cooked on time so no need to keep checking. Just set the Instant Pot to cook and head to your next task.
Here I am sharing some of our favorite weeknight meals. These are on repeat week after week and we LOVE them.
1- 30-Minute Vegetable Biryani
Ready in under 30 minutes, this Instant Pot Vegetable Biryani is flavorful, delicious and easy to make.
A mix of vegetables, basmati rice and Indian spices; this one is a keeper!
Umami packed Miso Ramen soup bowls are PERFECT for dinner.
A complete meal by itself, enjoy these with your choice of add-ins. This recipe comes together in under 30 minutes and is FULL of flavors.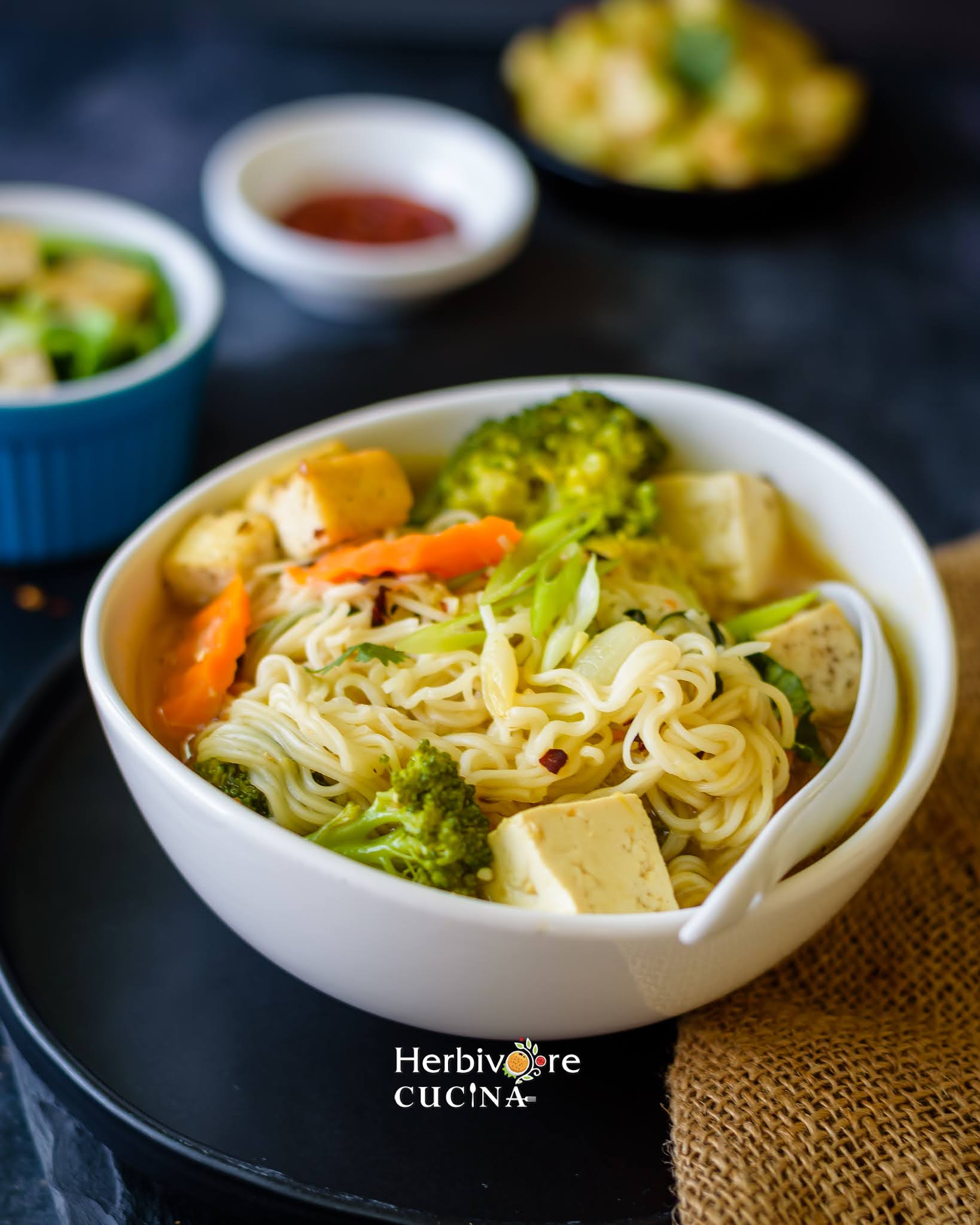 A mix of vegetables, quinoa and salsa, this Spanish Quinoa is a delicious weeknight recipe. It comes together quickly and can be served with just a sliced avocado on top!
A 15 minute recipe that is NEVER mushy or undercooked, this creamy tortellini is a favorite for sure.
It features SO mush on our menu that I have a pack of tortellini in my pantry all the time!

5- Masale Bhaat
This Indian delicacy is PERFECT for a meal. Rice, vegetables and a special Maharashtrian Masala called Goda Masala; Masale Bhaat is flavorful and delicious.
Serve it with some chilled yogurt for a meal. This rice can be meal prepped as well.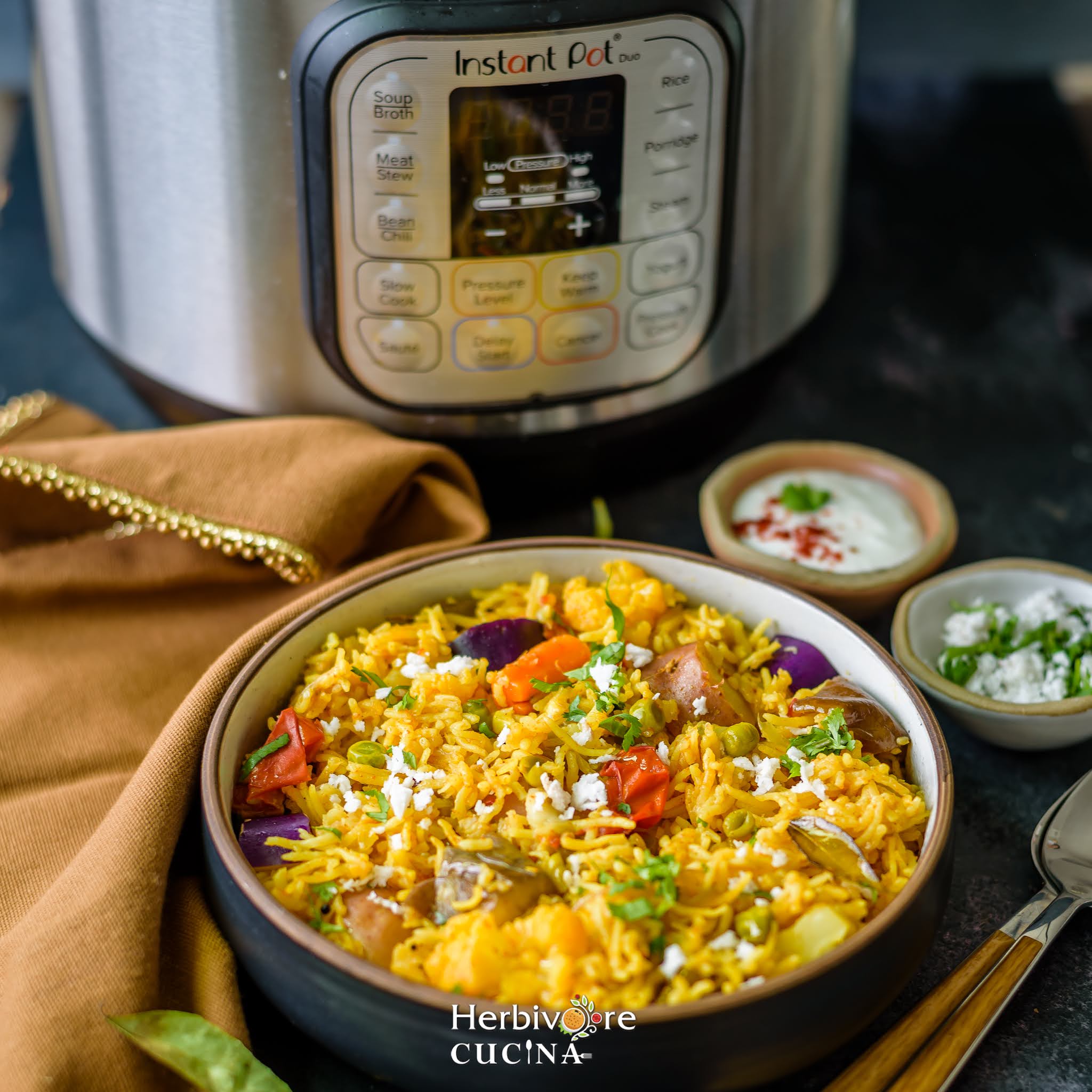 Chipotle at home? This is PERFECT Sofitas recipe for a burrito bowl.
Made from firm tofu, peppers and a bunch of Mexican ingredients, these Sofritas can be paired with steamed rice.
A SUPER popular Indian recipe, Pav Bhaji is a vegetarian Sloppy Joe made with vegetables and spices.
Served with butter toasted pav and chopped onions, this is a favorite for weeknight dinner. Make it in advance if you like, it stays well for a couple of days when refrigerated.
Lentils, vegetables and quinoa come together wonderfully in this recipe of Quinoa Bisibelebath.
It can be served with some yogurt and fried boondi for a complete meal.
9- Peanut Tofu Curry with Rice
This is the MOST popular recipe from the blog. One pot meal that is made with firm tofu in a peanut based sauce, this one is flavorful and yummy.
Plus, rice is made along with the curry and so the recipe makes a complete Thai meal in under 30 minutes.
10- Vegetarian Stuffed Shell Pasta
Love pasta shells but hate the number of steps it takes to make it?
This Instant Pot version needs no boiling and makes the shells perfectly in under an hour. Love this recipe for weeknight dinner.
A favorite Indian recipe made using paneer in a tomato based sauce, Paneer Butter Masala is a weeknight favorite.
Make it with some naan, roti or rice and you have a delicious meal for sure.
12- Gujarati Kadhi (with PIP rice)
Gujarati Kadhi is a delicacy made with gram flour, yogurt and spices. This no mix version is perfect to make on the soup mode. Plus, the rice gets cooked with it and makes Kadhi Chawal in under 30 minutes.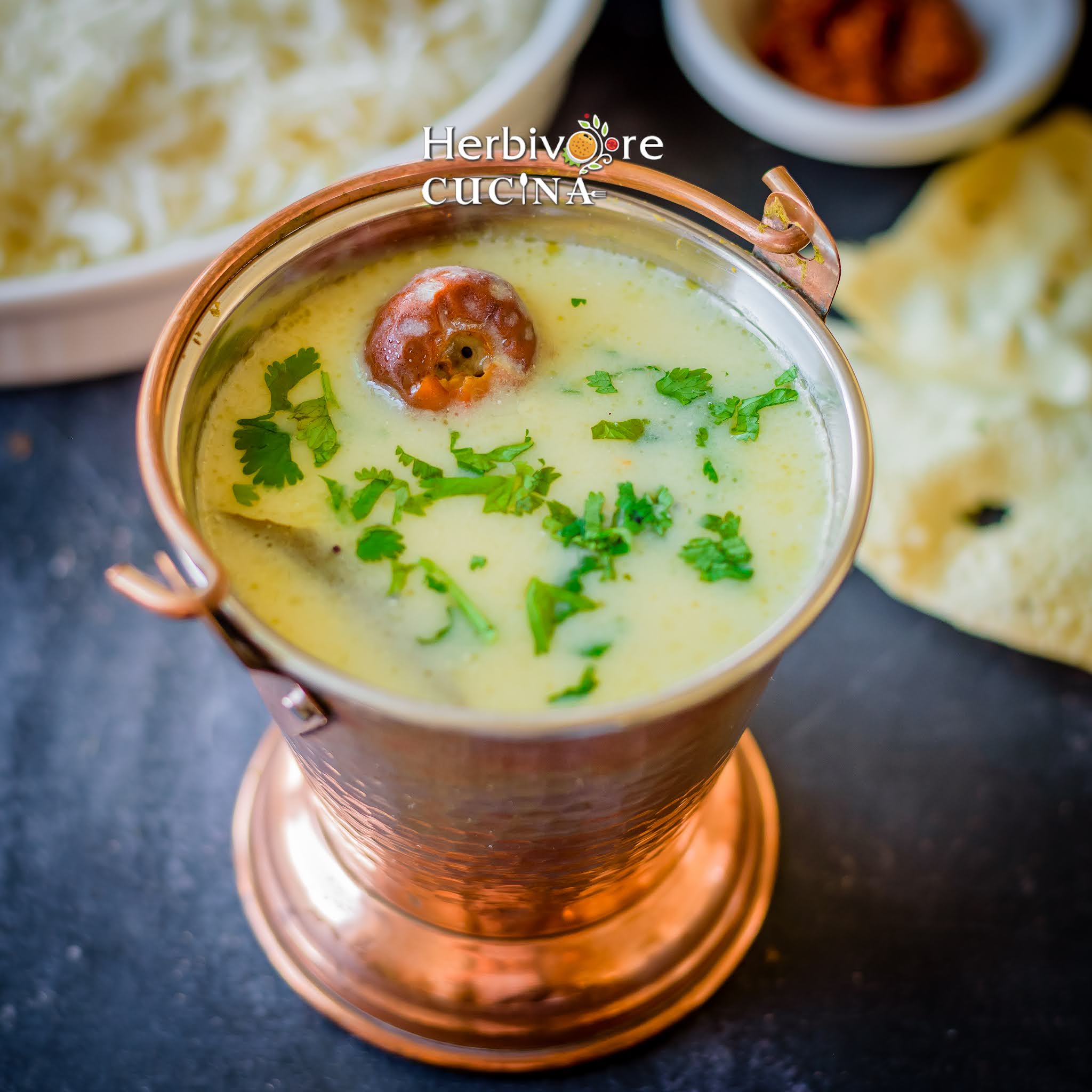 Make noodles in the Instant Pot to get a non-mushy version. This is full of vegetable and uses only a handful of ingredients.
This recipe is great for weeknight meal. Pair it with some curry or enjoy it as is with some chili sauce on the side.
Another favorite recipe for weeknight meals, this one cooks dal and rice together.
Adding spinach to the dal makes it healthier and full of nutrients. And yes, my toddler loves it too!
15- Thai Butternut Squash Curry
Fall calls for delicious curries. This Thai Butternut Squash Curry is best served with steamed rice.
This curry has a perfect mix of sweetness, spiciness and flavors. This Thai inspired recipe is a MUST-HAVE recipe through FALL!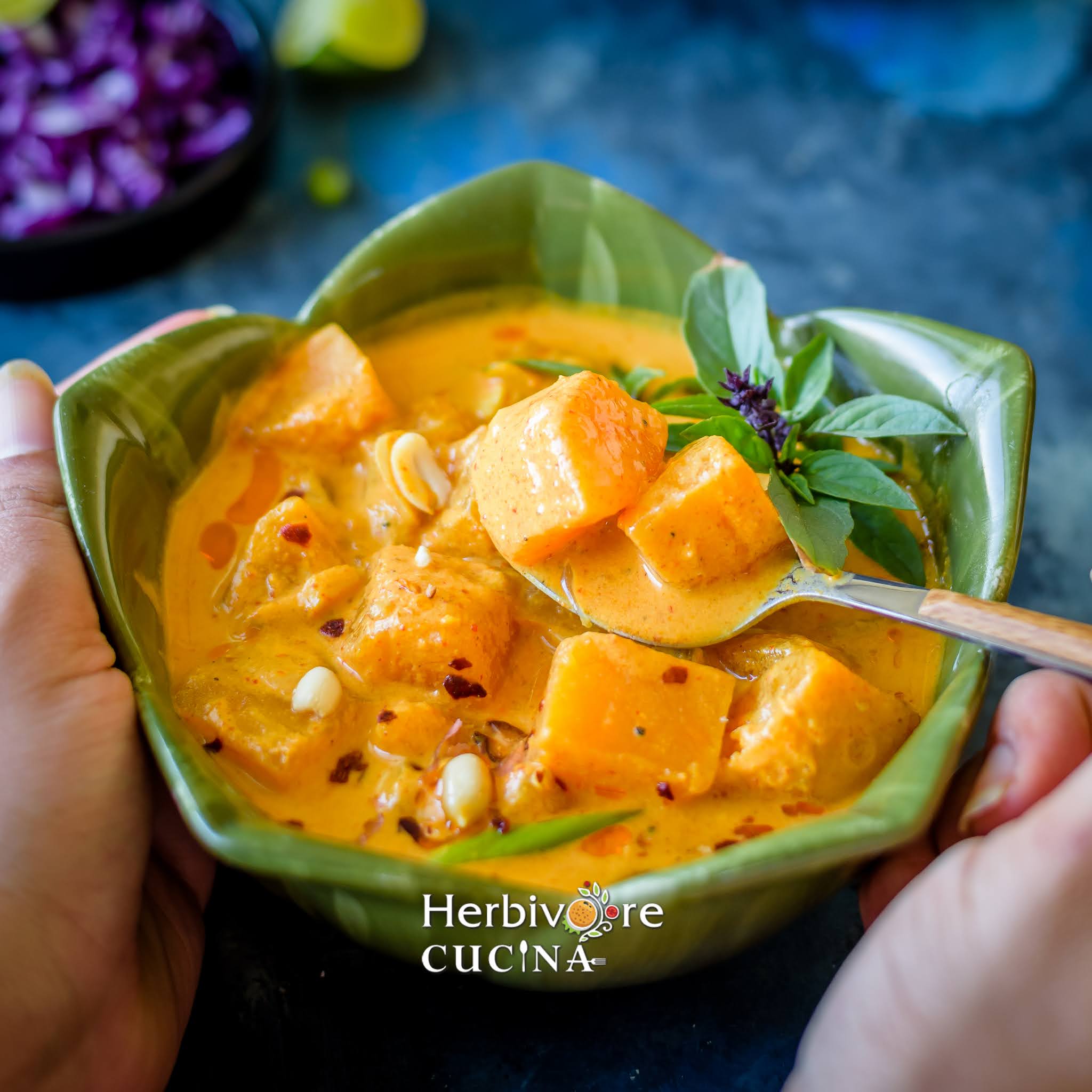 Mexican rice with some avocados or beans is a MUST HAVE recipe for weeknights.
It is SO easy and comes together in just one pot. We love this as a meal or as a filling for quesadillas, tacos and burritos.
Noodles are SO good to make in the Instant Pot. This is another favorite noodle recipe for sure. Try it to believe how easy and delicious it is!
18- Matki Misal
Have you tried Misal yet? A mix of lentil, spices and a special mix Goda Masala, this is best enjoyed with Pav or sliced bread.
It is a popular breakfast or meal recipe that comes together in just one pot.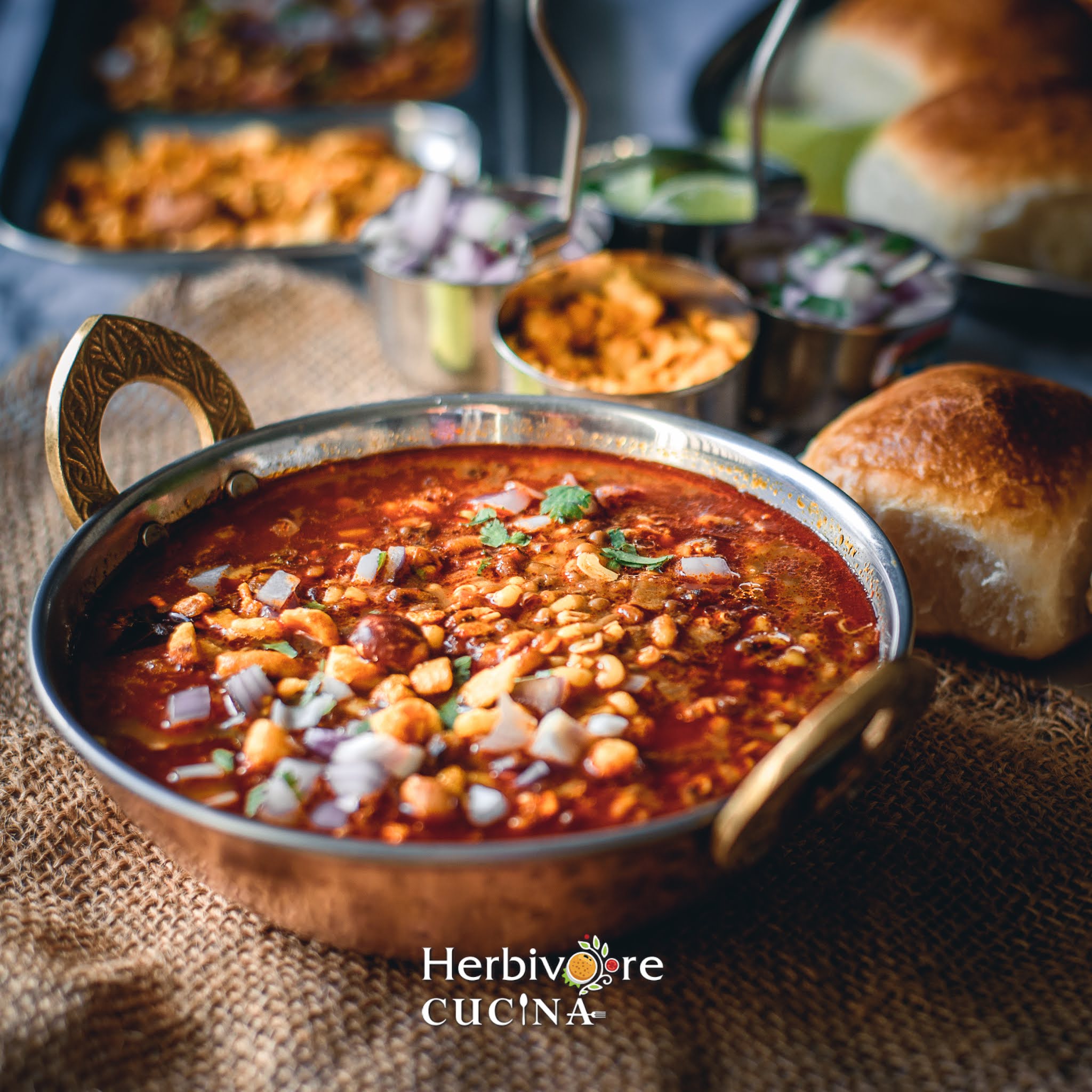 Who wouldn't love a meal that is super flavorful and comes together quickly. Serve it with a stack of lettuce and a peanut based sauce.
This light weeknight meal is a popular one.

20- Spinach Artichoke Mac & Cheese
Mac and Cheese is EVERYONE'S favorite! And when you can make it hands free with some delicious ingredients, it is a win for all.
I like to add some spinach and artichoke to mine. And make it in the instant pot for a one pot meal.
21- Vegetarian Teriyaki Noodles
Homemade teriyaki sauce and a noodle recipe that uses it a perfect weeknight recipe for sure.
I use the Instant Pot to make mine! It cooks the vegetables and noodles in one go making it easy and quick. Plus, less utensils to clean.
Pastas cook perfectly in the Instant Pot and this is my favorite. Made with red sauce, cream and pasta of your choice, this recipe is GREAT for weeknight meals.
23- Vegetarian Pho
A soup that is a complete meal by itself, this Vegetarian Pho is easy to make in the instant pot. Much less simmer time than traditional pot cooking, this recipe is a favorite through Fall and Winter!
24- Quinoa Khichdi
If you like quinoa, this khichdi is surely a perfect weeknight meal. Full of vegetables, lentil and spices, this recipe is a keeper.
The Instant Pot version is hands free and easy to make.
25- Ven Pongal
A mix of lentil, rice and handful of spice, Ven Pongal is perfect to make in the Instant Pot.
One pot meal that is delicious and easy to make.