Blogging Marathon #65 Week 1 Day 1
Theme: Rice dishes
Dish: African Black Eyed Peas Rice from here.


Can't believe it is June already. The days weeks and months are going by pretty quickly with tons of things piling from one month to the next. Soon we will be halfway through the year. A new edition of the regular Marathon has begun and today is day 1. The theme I have for this week is Rice dishes. So be prepared for a carb rich weekend, with this and two more rice dishes coming to you!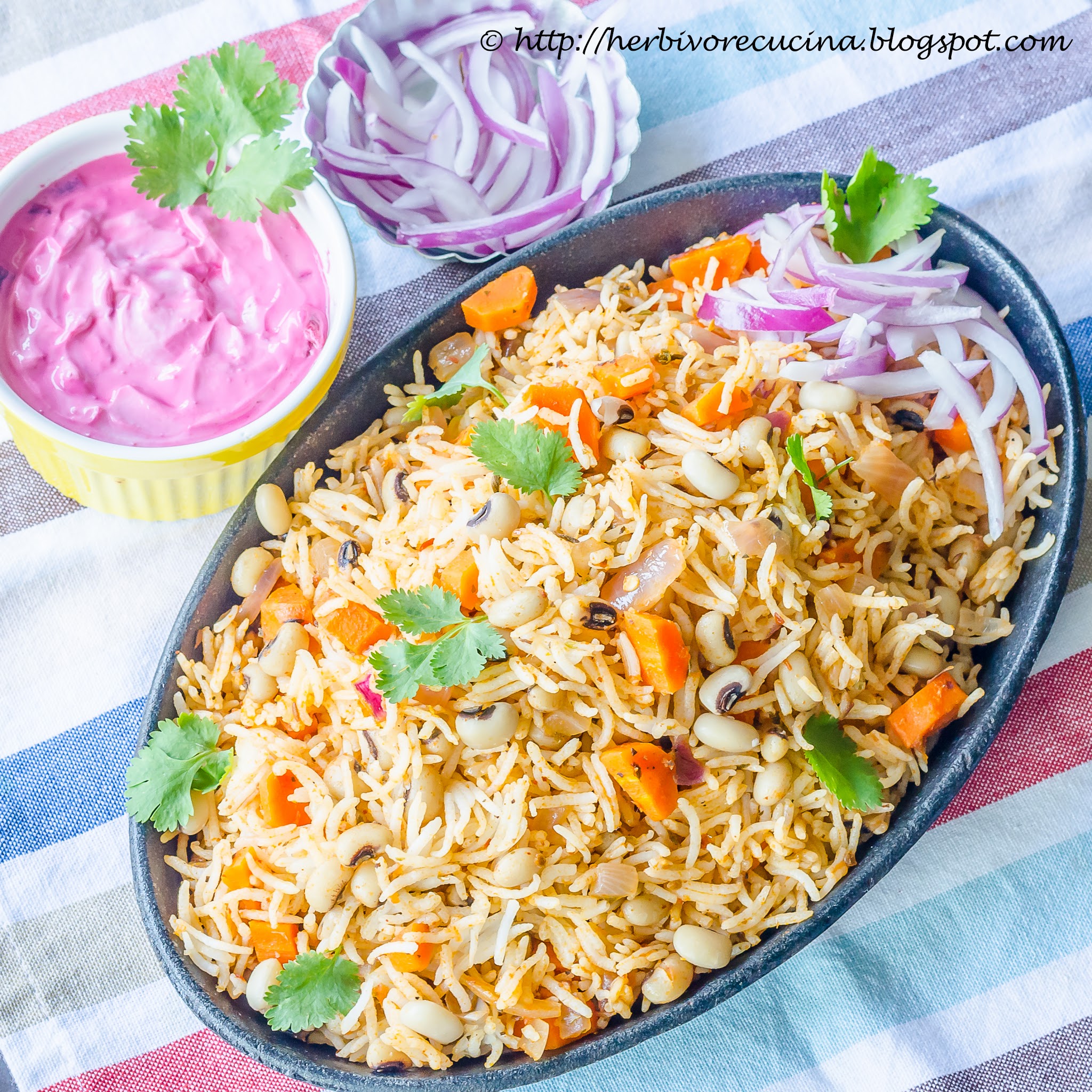 The moment I saw rice, I wanted to make dishes from different cuisines. So the first dish is from Africa, a continent unexplored by me! There is not a single recipe on my blog from Africa and I thought this would be a great start 🙂 So I chose African Black Eyed Peas Rice for this week.
As Muna says in the post for the rice, this dish has a confused origin; between Nigeria and Ghana. I did not want to get into all the mess, so decided to name the dish 'African', just to keep things simple. The recipe is a pretty simple one; made from rice, black eyed peas, some vegetables and spices. The main flavor in this rice comes from allspice. But if you cannot lay your hands on that, just blend together ½ teaspoon ground cinnamon, ½ teaspoon ground clove and a pinch of nutmeg. The spice enhances the flavor of the rice really well.
Ingredients
Long grain rice 1 cup
Black eyed peas ½ cup
Vegetable stock 1 ½ cup
Onion 1 medium
Carrot 1 medium
Olive Oil 2 tbsp
Tomato paste 3 tbsp
Allspice powder ½ tsp
Salt 1 tsp
Black pepper powder ½ tsp
Cumin ¼ tsp
Oregano ½ tsp
Method
Soak and pressure cook the black eyed peas if using fresh. If using canned, just drain out the liquid and set aside. Wash and soak the long grained rice for half an hour.
In a pan, heat oil. Add cumin and diced onions. Let the onions cook a little and then add the carrots. Cover and cook till carrots are tender. Next, add the vegetable stock and tomato paste and let the mixture come to a boil.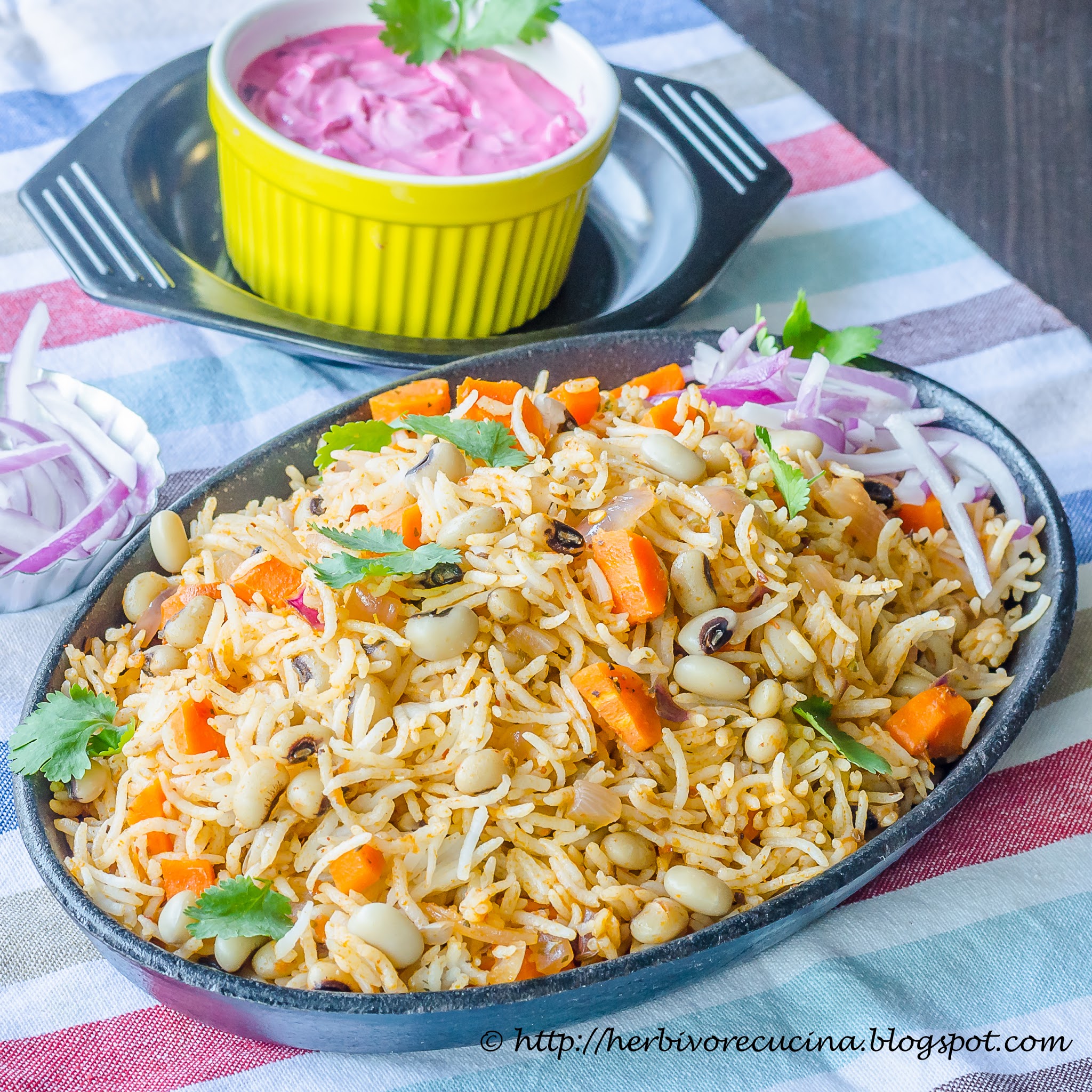 Then, add the cooked beans and drained rice. Also add the salt, allspice mix, black pepper and oregano. Mix everything well and cook covered for 12-15 minutes till the rice is tender.
Remove from heat, garnish with cilantro and serve with yogurt, onions, raita or curry of your choice.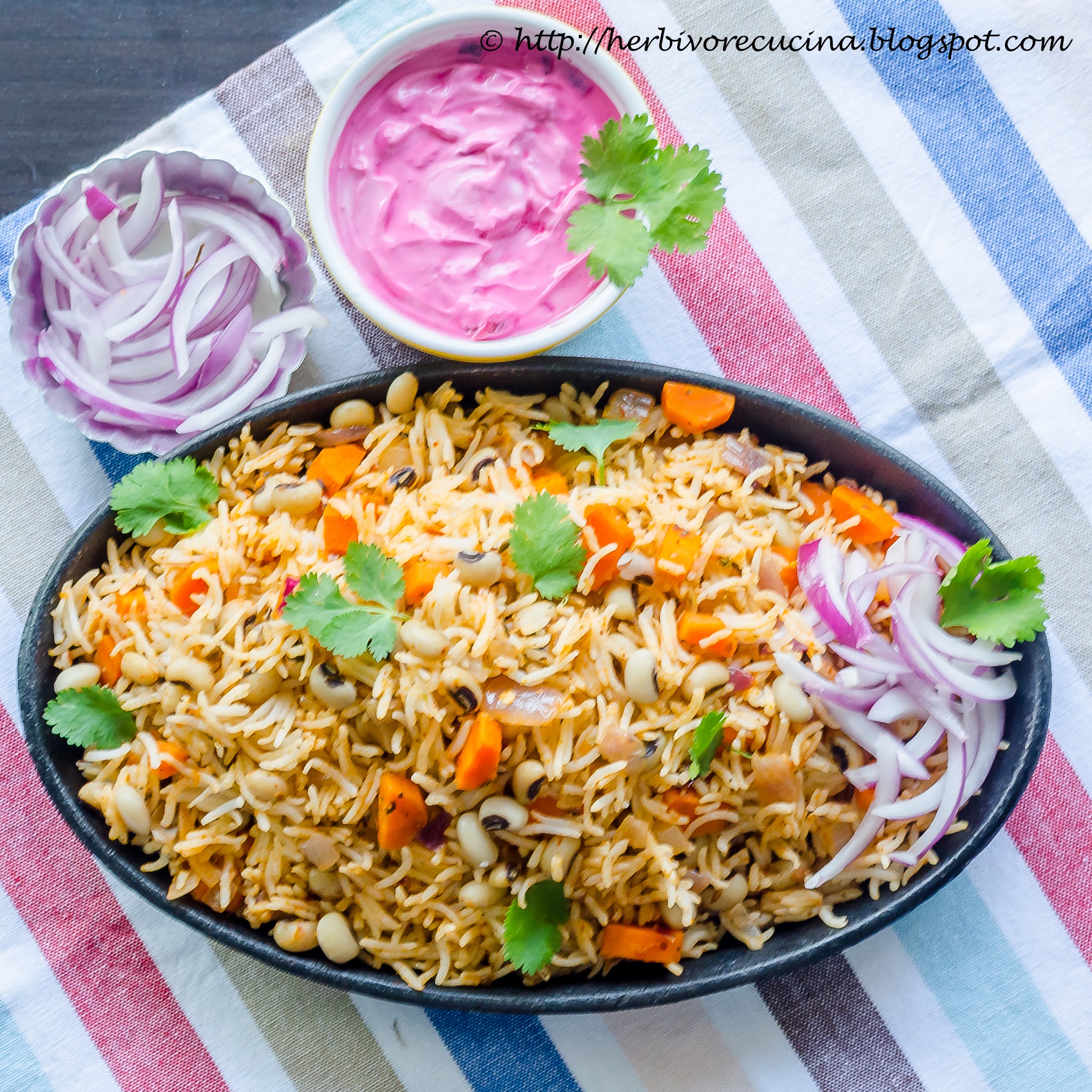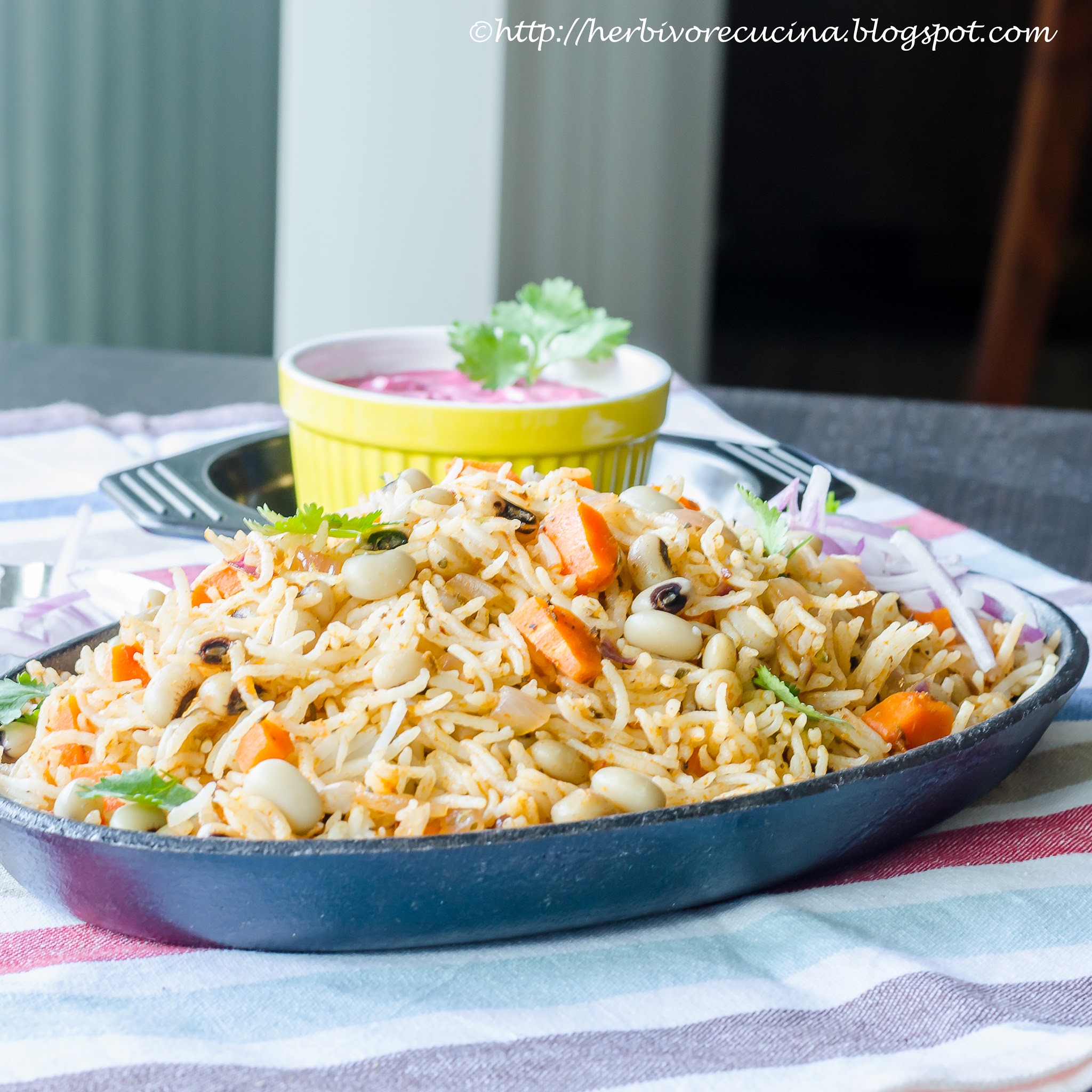 Check out the Blogging Marathon page for the other Blogging Marathoners doing this BM#65