A chocolate cake studded with cranberries and interleaved with cranberry flavored cream cheese. Yes this is all you need to make the Holidays yummy!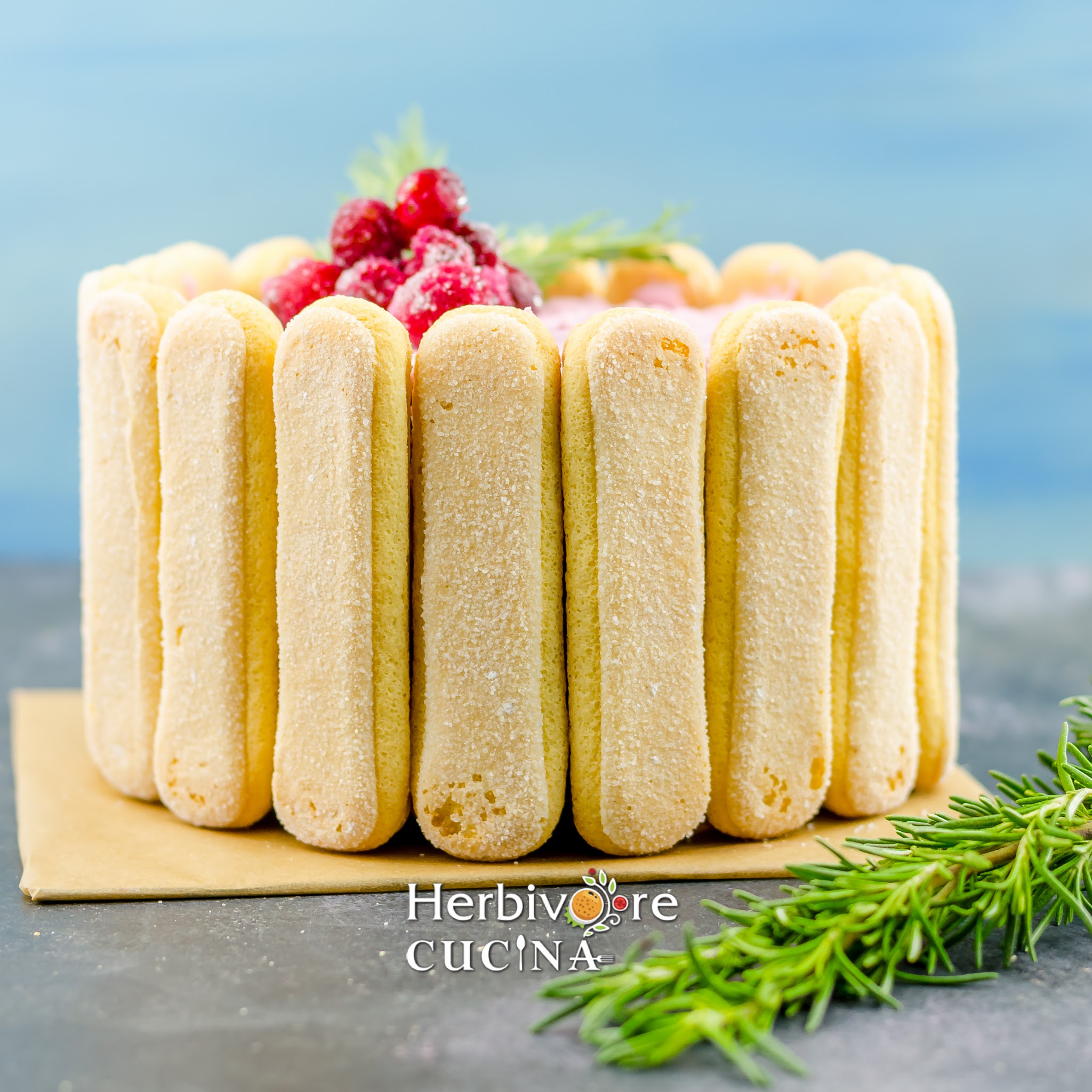 Christmas is over and we are all looking forward to the New Year's Celebration and waiting to welcome 2017. The Holiday season was exceptionally busy for us, between parties, blogging and moving houses. Finally it is all over and I finally have the time to write down this and a couple of other recipes for the Cape Cod Select Holiday Blogger Recipe Contest.

Yes, Cape Cod actually sent a bunch of us two packets of their fresh and delicious cranberries and we were to make recipes using them that was perfect for one of the categories: beverage, entree or baking. So I baked a cake that was FULL of Cranberries for this contest.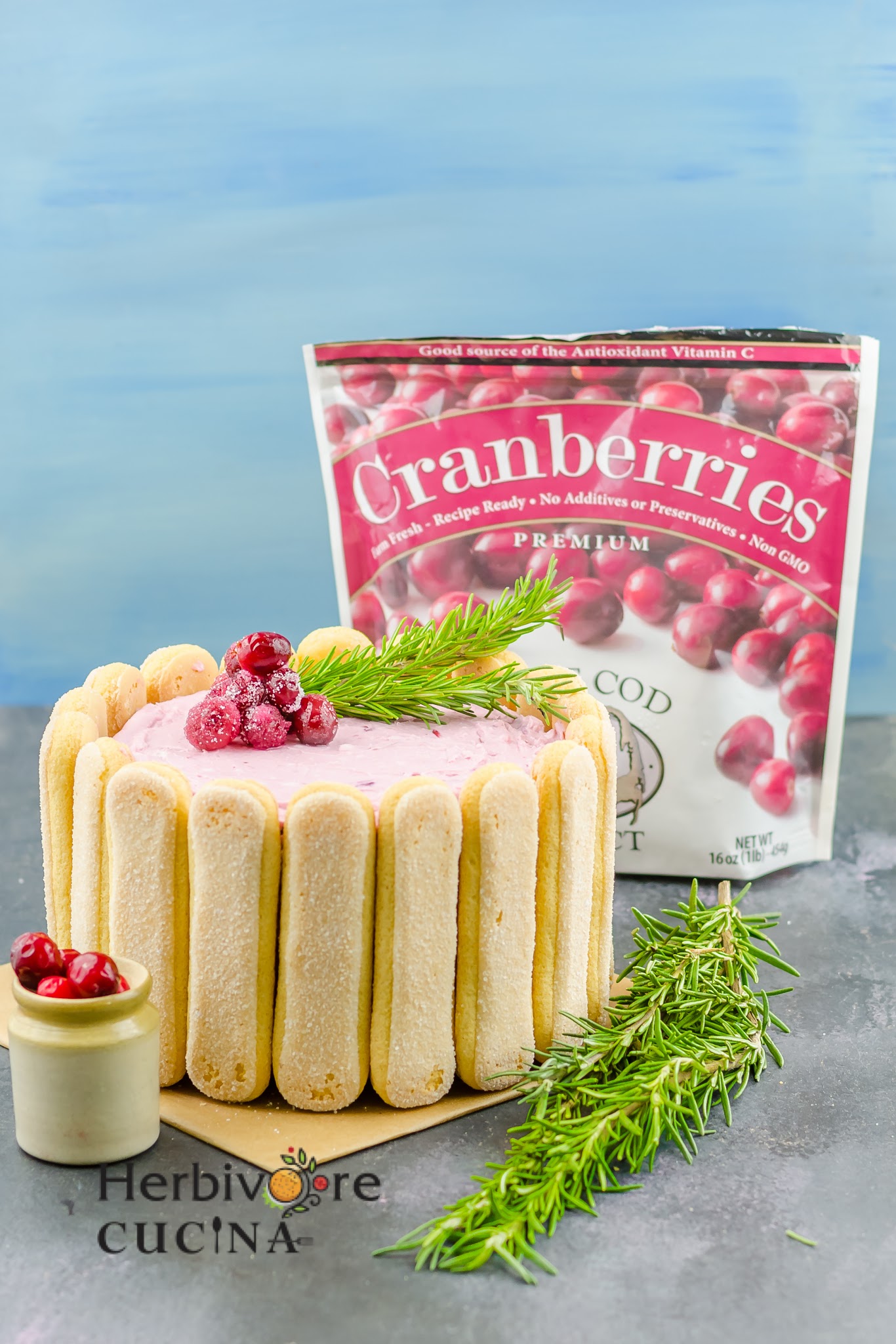 I made an eggless cake as it was for a party and I had to make something that would suit all the guests. The cake was a rich chocolate flavored one, but to add some holiday cheer I mixed in a whole cup of cranberries.
The cranberries in the cake worked beautifully as they tasted awesome with chocolate. Plus, they helped to get two different flavors in the same cake. I used the frozen ones instead of the dried ones so that they would not make the cake dry. It worked just as I had expected.
Further, instead of the heavy whipping cream frosting, I decided to top it with cream cheese. So I made a 10 minute Cranberry jam that was super delicious. I think I could finish a bowl full of that jam without any bread to accompany.
The jam in the cream cheese gave a really beautiful light pink color. Plus, it was perfectly sweet, tangy and flavorful. Adding some orange zest to the cream cheese is optional, but I would highly recommend it. It helps balance out the cranberry's tart flavor.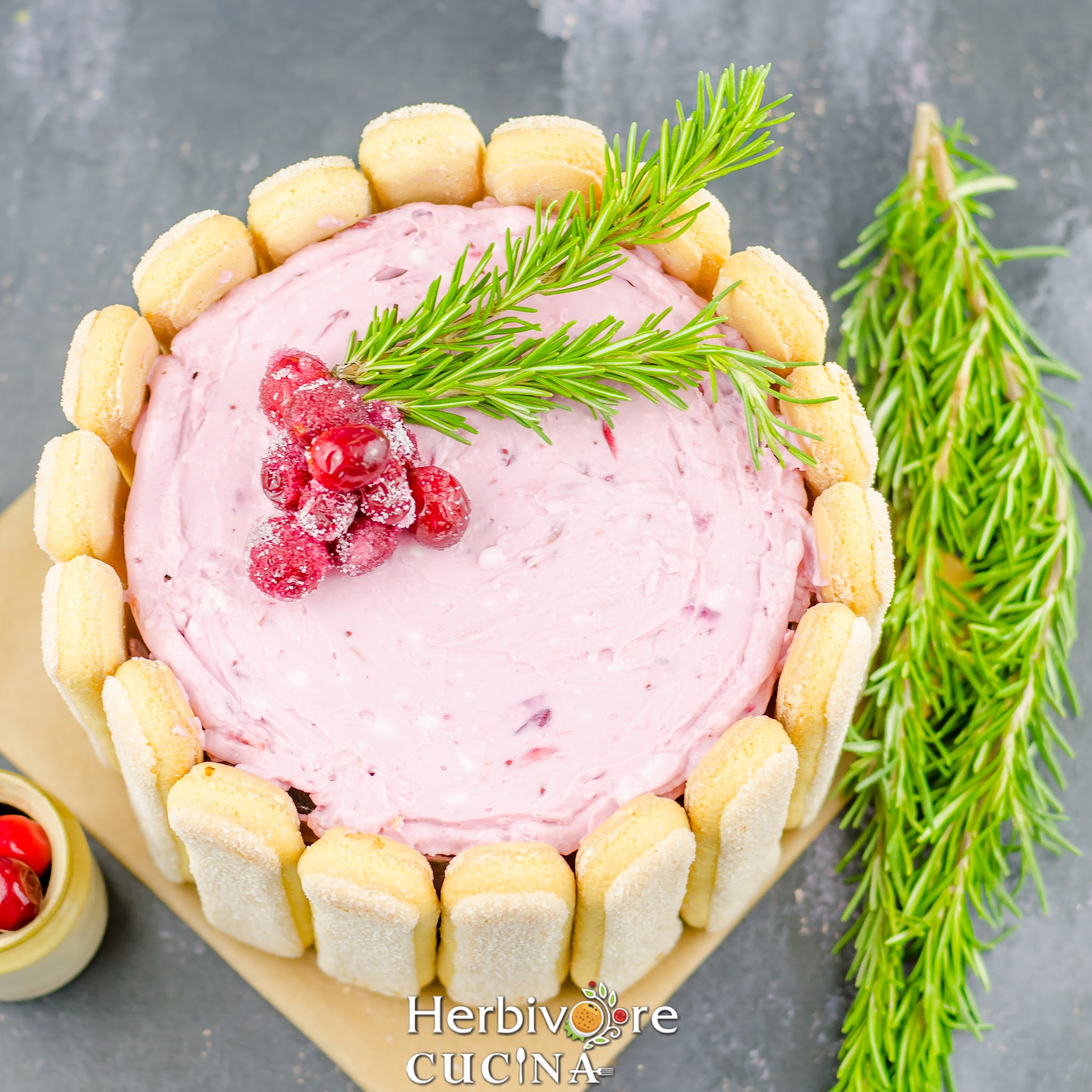 The topping of the cake was simple. Just a few sugar coated cranberries and a couple of rosemary stalks completed the look. And the ladyfingers on the side helped to get something crunchy with the otherwise smooth and soft cake. If you cannot find them, just serve the cake with the cream cheese frosting on the sides. It will work perfectly too.
So do not forget to grab your share of Cape Cod Select Premium Frozen Cranberries while they are still in season. Stock them up and bake something beautiful for the coming months!! To see many more creative ideas of using these berries, check out the Instagram and Pinterest board from Cape Cod!
Ingredients
For the cake

Allpurpose flour 1 ½ cups
White/ Brown Sugar 1 cup
Cape Cod Select Premium Frozen Cranberries 1 cup
Milk 1 cup
Vinegar 1 tbsp
Any Neutral Vegetable Oil ½ cup
Unsweetened cocoa powder ½ cup
Baking soda 1 tsp
Salt a pinch
Pure Vanilla Extract 1 tsp
For the Frosting
Cape Cod Select Premium Frozen Cranberries ¾ cup
Cream Cheese 2 cups room temperature
Sugar ½ cup
Orange Zest 1 tsp
Ladyfingers as required
Method
In a bowl mix together milk and vinegar. Let it stand for 5-6 minutes. In a bowl sieve together the flour, sugar, unsweetened cocoa powder, salt and baking soda. Set aside.
Preheat oven to 350 F/ 180 C. Line two 6 inches baking molds with parchment paper and keep ready. In a bowl beat together the milk vinegar mixture and oil. Once combined, add vanilla extract and mix. Slowly add the dry ingredients and keep mixing. Do not overmix. Once the entire dough is mixed, add the cranberries and mix one final time.
Divide the mixture between the two molds and bake for 18-20 minutes. Test using a skewer for doneness. Once it comes out clean, remove the cakes from the oven and cool completely on a cooling rack.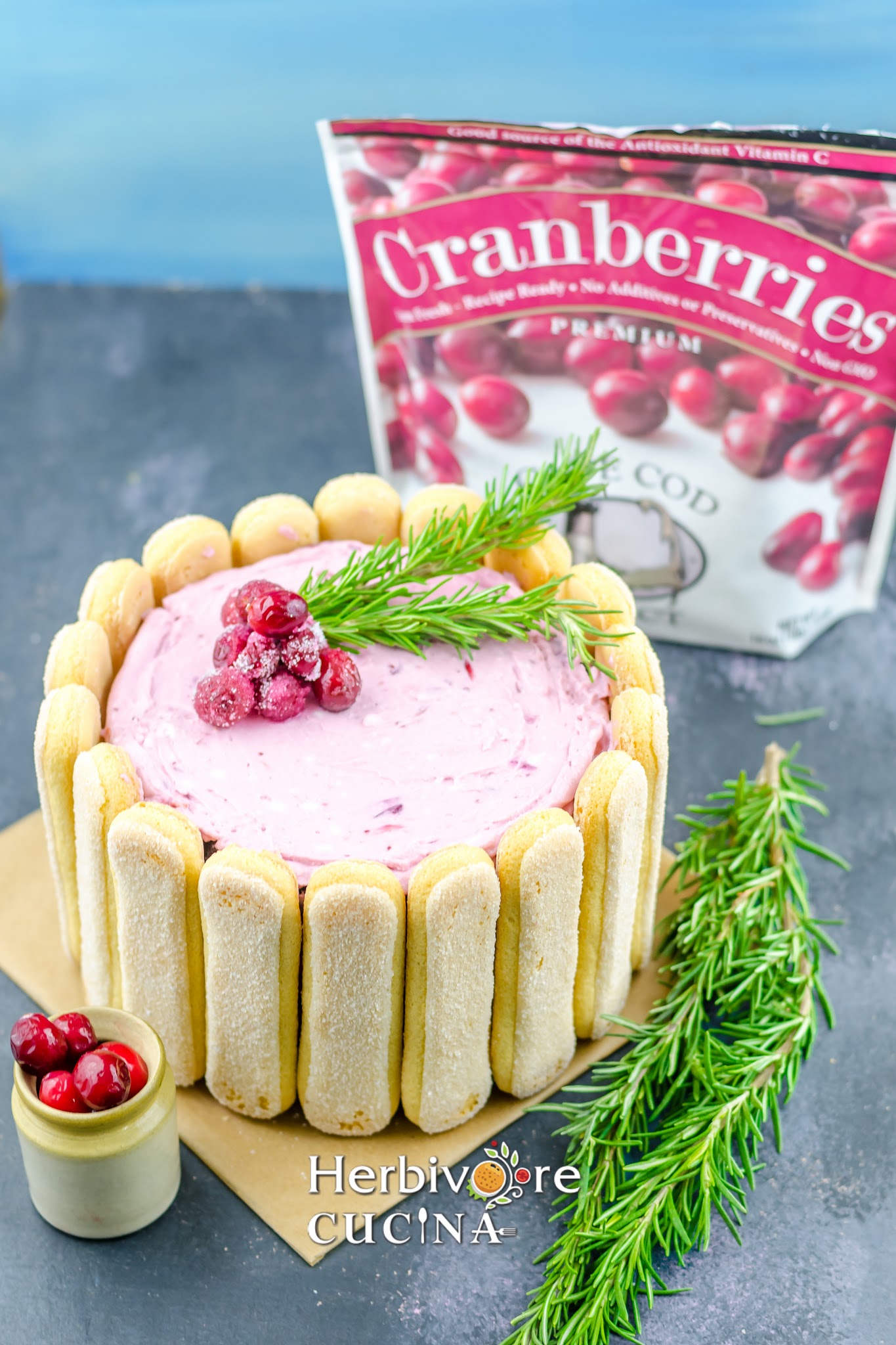 While the cakes are cooling, start making the frosting. To do so, heat sugar and 2-3 tablespoon water in a pan. Add the cranberries and cook on medium flame. Keep pressing the berries to break them and mix them together. In about 5-6 minutes, you should get a thick jam. Bring down the flame and add the orange zest. Mix well and cool to room temperature.
Beat the cream cheese to a creamy mixture. Add the cooled cranberry jam and mix well. Add more sugar if need be. Mix to a bright pink color and set aside.
To assemble the cake, slice the two cakes into half along the width. Place one slice, spread about ⅕th cream cheese and place the next slice. Repeat the same for the remaining slices. Spread the cream cheese evenly on top using an offset spatula.
Add the remaining cream on the sides and spread evenly using an offset spatula. Next, place the ladyfingers along the sides of the cake. Decorate using sugared Cape Cod Select Premium Frozen Cranberries and rosemary twigs.