This shop has been compensated by Collective Bias, Inc. and its advertiser. All opinions are mine alone. #TreatYourselfToSummer #CollectiveBias
How about a delicious breakfast FULL of Chocolatey Chia Pudding and Rice Krispies? And yes, it takes only TEN minutes to make!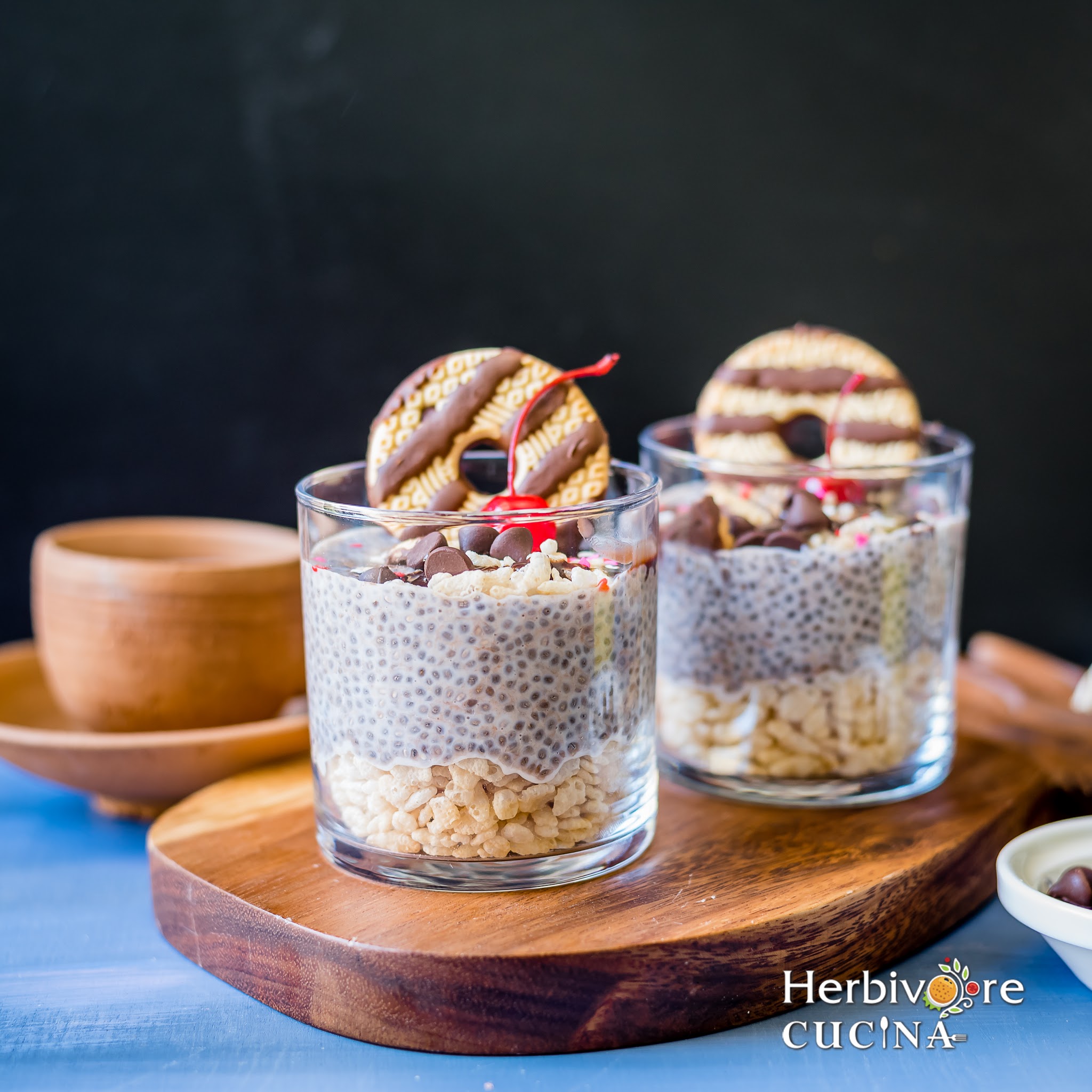 Summer is here and it is time for a break from school. Kids are home and moms are shuttling between work and them. Plus there are multiple plans for vacations and day trips. In between all of this, are you concerned about making breakfast each morning?
Here is a quick yet delicious recipe that takes LESS THAN TEN MINUTES to put together. Plus, it has EVERYTHING that kids would eat without a fuss! Still thinking what I am talking about? Here is a small hint; it has a cereal, pudding and chocolate rolled into one bowl!
Since I had this the first time, I have been in LOVE with the recipe. Pudding for breakfast always sounds good. And a lot of chocolate makes it even more interesting. I have had all kinds and colors of Chia pudding, but I must admit I like this the best.
Okay without any further delay, let us look at what all you need to make this yummy dessert for breakfast recipe. It is pretty simple; milk of your choice (I used Coconut), Chia seeds, Kellogg's Original Rice Krispies Cereal, Chocolate products of your choice and Keebler Fudge Stripes Original Cookies.
The forever battle: Cereal or Pudding?
For the longest time I would keep debating between chia pudding and my favorite cereal for breakfast. I decided to have them on alternate days. Then one day I wanted to have both and so I ended up combining them two. The result was a fabulous recipe.
This one has the softness of chia pudding and the crunch from the cereal. When they come together, it is an awesome combination of flavors, textures and tastes. Since then I started mixing and matching the two and loved it. I decided to put this recipe on the blog so that EVERYBODY gets a chance to enjoy it.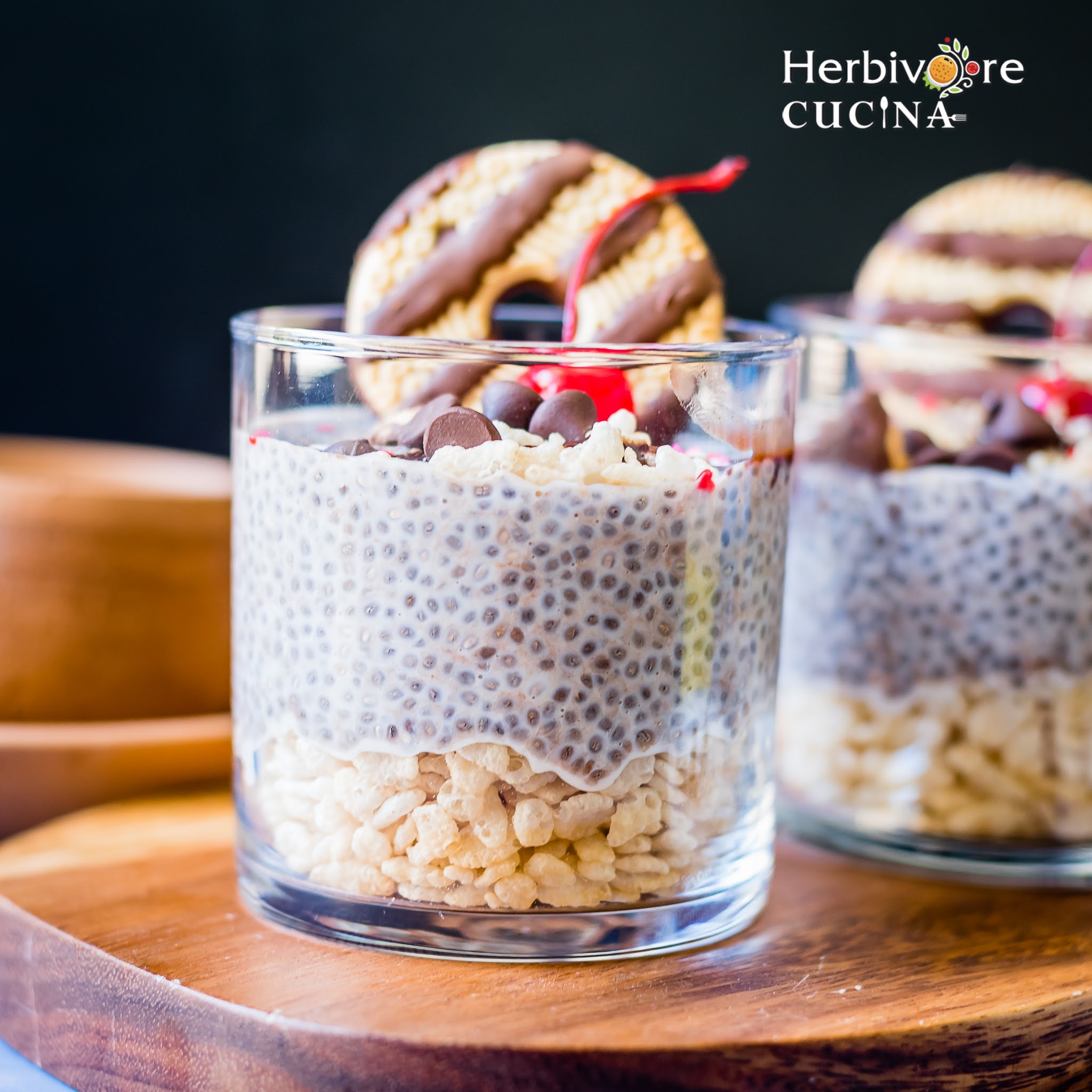 Coming to the recipe, here is the quickest and easiest way to make it. Soak the Chia seeds in any milk and refrigerate overnight. IN the morning it will form an amazing pudding that is thick. Plus the chia seeds will absorb the milk and become nice and plump.
Remove from refrigerator and mix and match with Kellogg's Original Rice Krispies Cereal and everything chocolate including Keebler Fudge Stripes Original Cookies. Serve while it is still cold for best taste. The toppings can be customised as per preference.
I got everything used in the recipe from Target. If you plan a visit to pick your favorite products, do not forget the amazing deals they have. Get $1 when you purchase Rice Krispies Cereal and Jet-Puffed Marshmallows using Checkout 51 (valid 5/18/17 - 7/12/17) and save 10% on Keebler Cookies using Target's Cartwheel between 5/21/17 - 7/8/17.

Finally, before you jump to the recipe, make sure you check out this page. It has more great Kellogg inspirations for your family!
Ingredients
Kellogg's Original Rice Krispies Cereal 1 cup
Chia Seeds 4 tbsp
Coconut Milk 1 ½ cup (or your favorite milk) 1 cup
Sugar/ Honey 1 tsp
Keebler Fudge Stripes Original Cookies 4-5
Chocolate Sauce 2 tbsp
Semi Sweet Chocolate Chips 2 tbsp
Sprinkles as desired
Maraschino/ Fresh Cherries 2
Method
In a bowl add coconut milk and chia seeds. Mix well and refrigerate overnight or for atleast 4-5 hours. Once the milk thickens and the chia seeds bloom, it is ready to serve. Then add 1 tablespoon chocolate sauce and sugar. Mix well.
In two glasses or mason jars divide the Rice Krispies Cereal. Next pour in the Chia seed pudding. Then top with chocolate sauce, chocolate chips and sprinkles. Finally, add some Keebler Fudge Stripes Original Cookies, sprinkles and a cherry each.
Serve immediately. Enjoy a delicious breakfast!