Christmas is less than a month away and it is time to bring home the holidays. One of the most famous Christmas foods is the gingerbread cookies. Gingerbread is a sweet food-product flavored with ginger and typically using honey or molasses rather than just sugar. Gingerbread foods vary, ranging from a soft, moist loaf cake to something close to a ginger biscuit. The different types likely share a common origin.
Gingerbread men cookies are probably every child's favorite cookie for December. Along with that, come the xmas tree shaped cookies and the stars that signify Christmas. These gingerbread cookies have a strong ginger flavor which is further enhanced by the spices that go into the cookie. Easy to make and really attractive to present, here is a very simple recipe of the Xmas classic.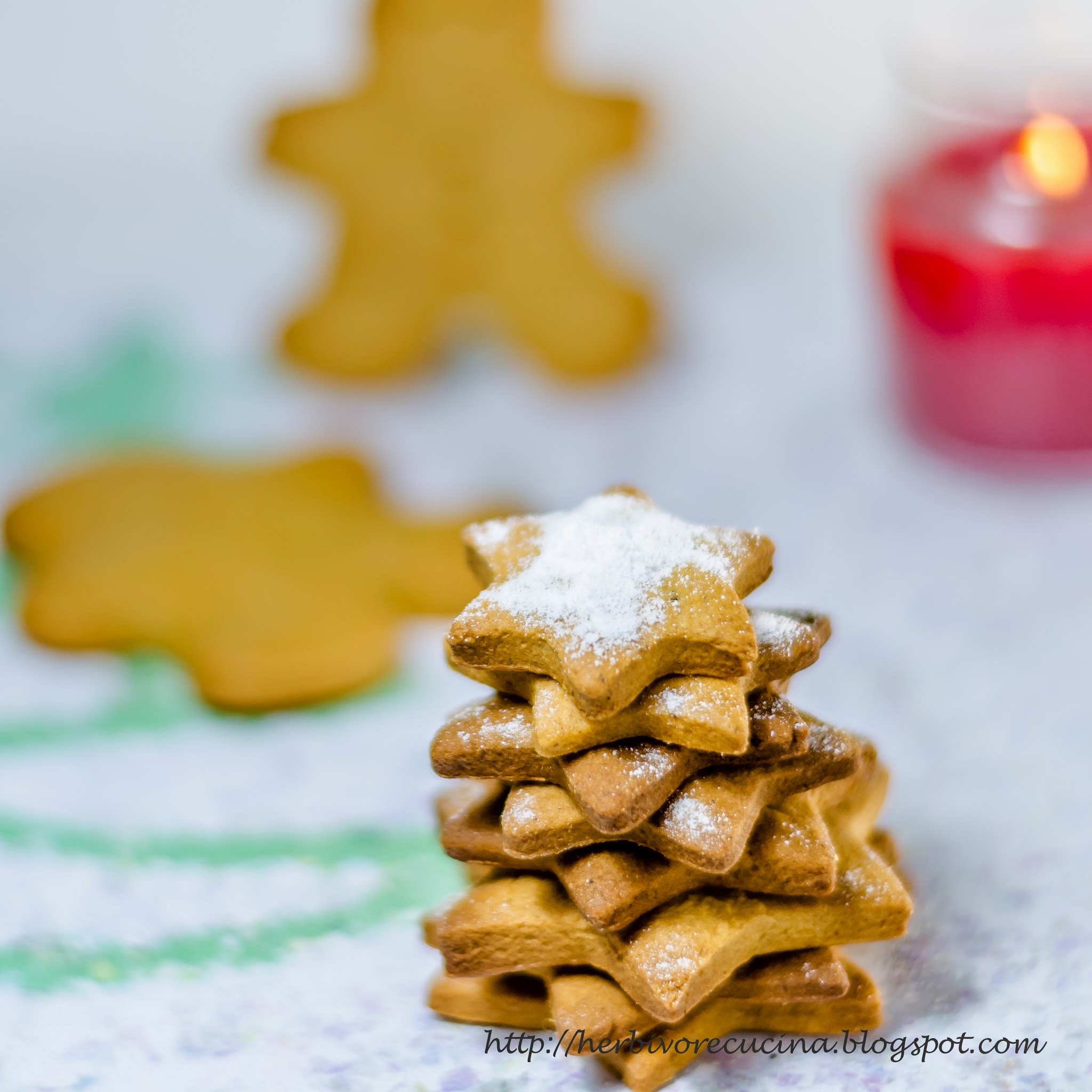 Ingredients
Allpurpose Flour 3 cups
Confectioner's Sugar ½ cup
Light Brown Sugar ½ cup
Ground Ginger 2 tsp
Cinnamon, Nutmeg and Cloves 2 teaspoon powdered
Unsalted Butter ½ cup
Baking Soda ¾ tsp
Egg 1
Salt
Method
In a large mixing bowl, add the flour, spices, baking soda and a pinch of salt. In another bowl, mix together brown sugar and ¼ cup warm water. Let the sugar melt completely.
In a bowl, whisk the egg. Once smooth, add the white sugar and butter. Ensure that all the ingredients are at room temperature. Once the butter and sugar is whisked, add the brown sugar mixture and beat well. Gradually add the dry ingredients and beat until incorporated. Make a soft dough and add water if required. Place the dough ball in a thin plastic film and refrigerate for a couple of hours.
After two hours or even overnight, remove the dough from the shrink wrap and place on a well floured surface. Lightly roll out to a ¼ inch thickness disc. Lightly flour the gingerbread man, star and christmas tree cookie cutters. Cut out the cookies and place on a baking tray or on a baking dish lined with cooking spray. Using skewers, make the eyes and buttons of the men. Place in a preheated oven at 350 F for about 10-12 minutes till the bottom is crisp and the edges brown.
Remove the trays and place the cookies on a cooling rack. Store in an airtight container for upto 2 weeks. Serve it as a breakfast cookie with tea or milk, or as a snack. Enjoy the freshness of ginger and the spices in these fun to eat cookies and bring home the holidays!
Also try these Chocolate Mooncake Cookies:
These Almond Cardamom Cookies are amazing too!!