Dahi vada or Dahi Bhalla is a very popular chaat from Northern India. This chaat is made up of three parts; the lentil dumplings, creamy yogurt and chutneys. The hot deep fried vadas are first put in water and then transferred to thick beaten yogurt. To add more flavor, they may be topped with coriander ormint leaves, chili powder, crushed black pepper, chaat masala, cumin, shredded coconut, green chilis or boondi.
Sweeter yogurt is preferred in some places in India, especially in Maharashtra and Gujarat, although the garnishing remains the same. A combination of coriander and tamarind chutneys are often used as garnishments in addition to those mentioned above. Here is a simple recipe that pepares one big plate full of these yogurt dipped goodness.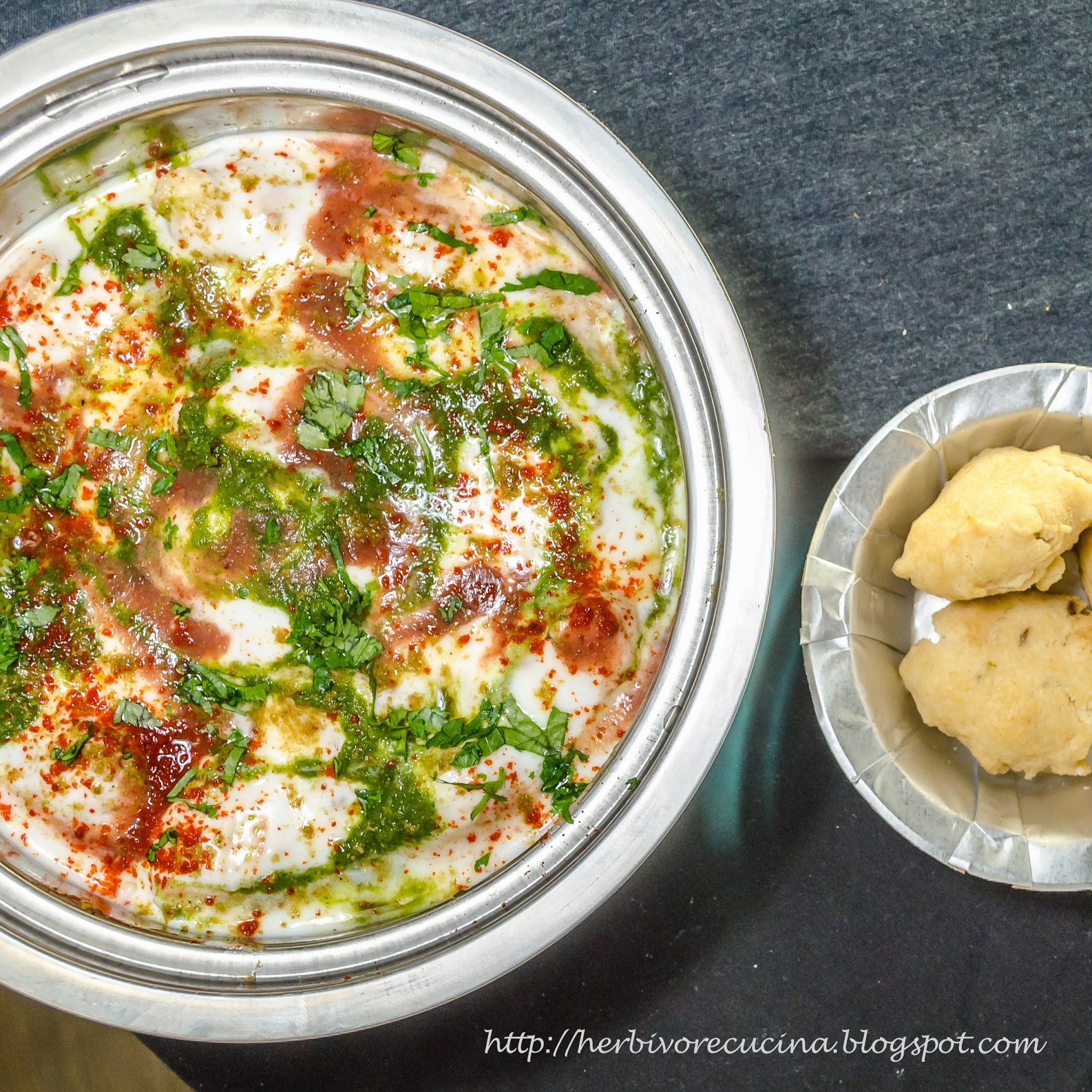 Ingredients
Udad Dal 1 cup
Green Chilli
Ginger
Soda Bi-Carbonate
Yogurt 2 cups
Spicy Cilantro Chutney
Roasted Cumin powder
Red Chilli powder
Chopped Cilantro
Salt
Sugar
Oil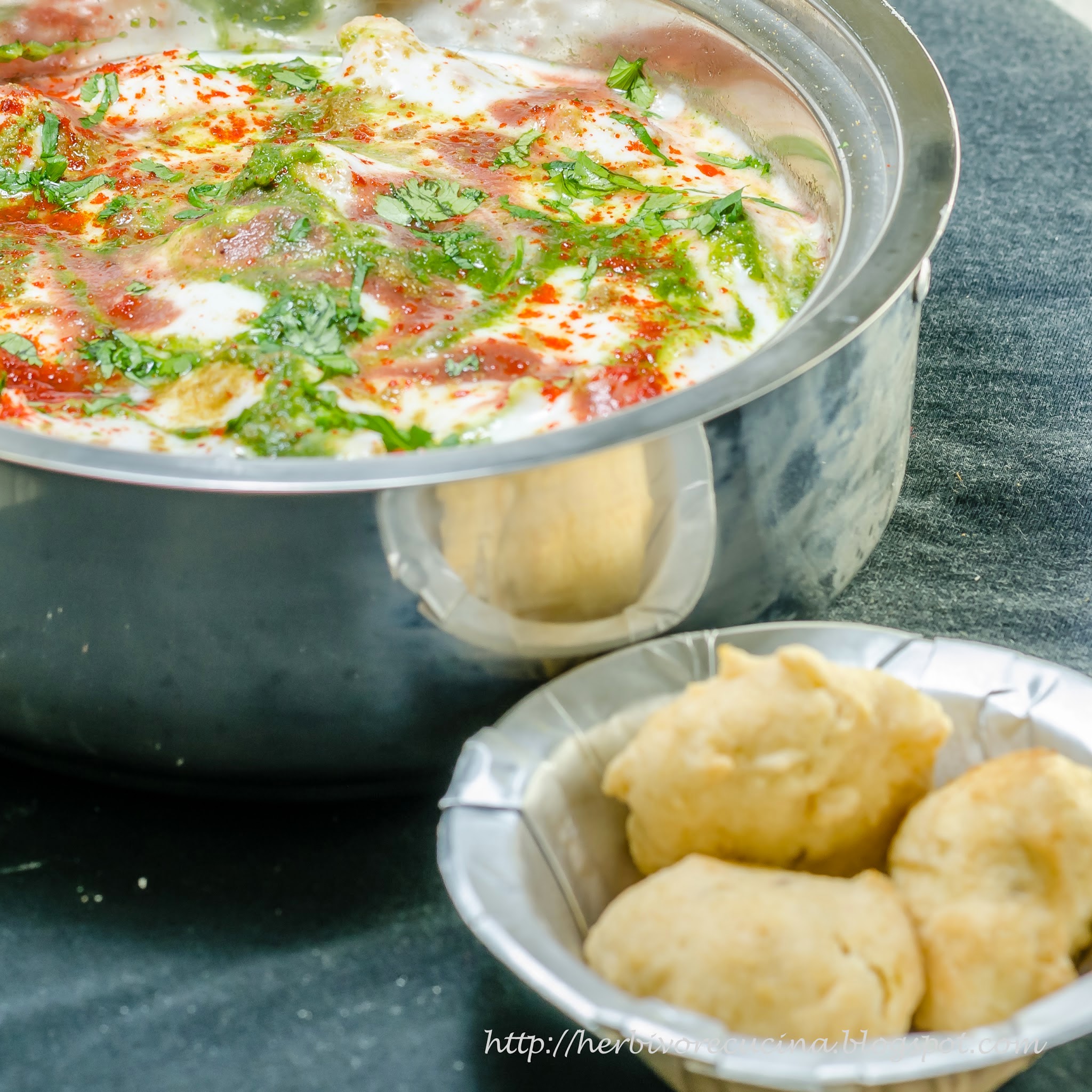 Method
Wash and soak udad dal in 2 cups of water for 4-5 hours. Drain the water and grind to a paste with some green chilli, ginger and salt. Add only about ¼ cup water if need be. Mix in a pinch of Soda Bi-carbonate and mix well. You might want to add some cumin seeds to make it taste good. The key to get soft vada is to fluff the batter enough. Keep mixing the batter with a spoon till it is soft. To test if the batter is fluffy enough, drop a small ball in a glass of water. If it floats, the batter is ready, and if it sinks, beat the batter more.
Heat oil in a pan and fry small dumplings of the batter. Ensure the oil is hot enough before you add in the dumplings. Either using a spoon or wet hands, drop small dumplings in the oil. Fry them to a golden brown color, and set aside.
About twenty to thirty minutes before you want to make the Dahi Vada, soak them in water. Let them soak for enough time so that they are nice and soft. Also, beat the yogurt to a smooth texture, adding salt and sugar as per your taste. Keep the Sweet Chutney and Spicy chutney ready.
To serve, remove the Vadas from water and squeeze out the excess water. Lay them in a deep container and pour the yogurt over it. Top with the two chutneys, roasted cumin powder, red chili powder and chopped cilantro. Serve chilled.
Have vadas but do not want to have them with yogurt? No problem. Dunk them into piping hot Sambar or Rasam and enjoy Sambar Vada or Rasam Vada!!