Ever since I started making my own breads, I have started to dislike buying bread from the store. Whether it is Pav for pav Bhaji or Pita breads or just a normal Garlic Bread, I love to make them at home. The taste and texture can be customised so easily, the aroma that fills the entire house while baking and the satisfaction of knowing what has gone into the bread is unmatched!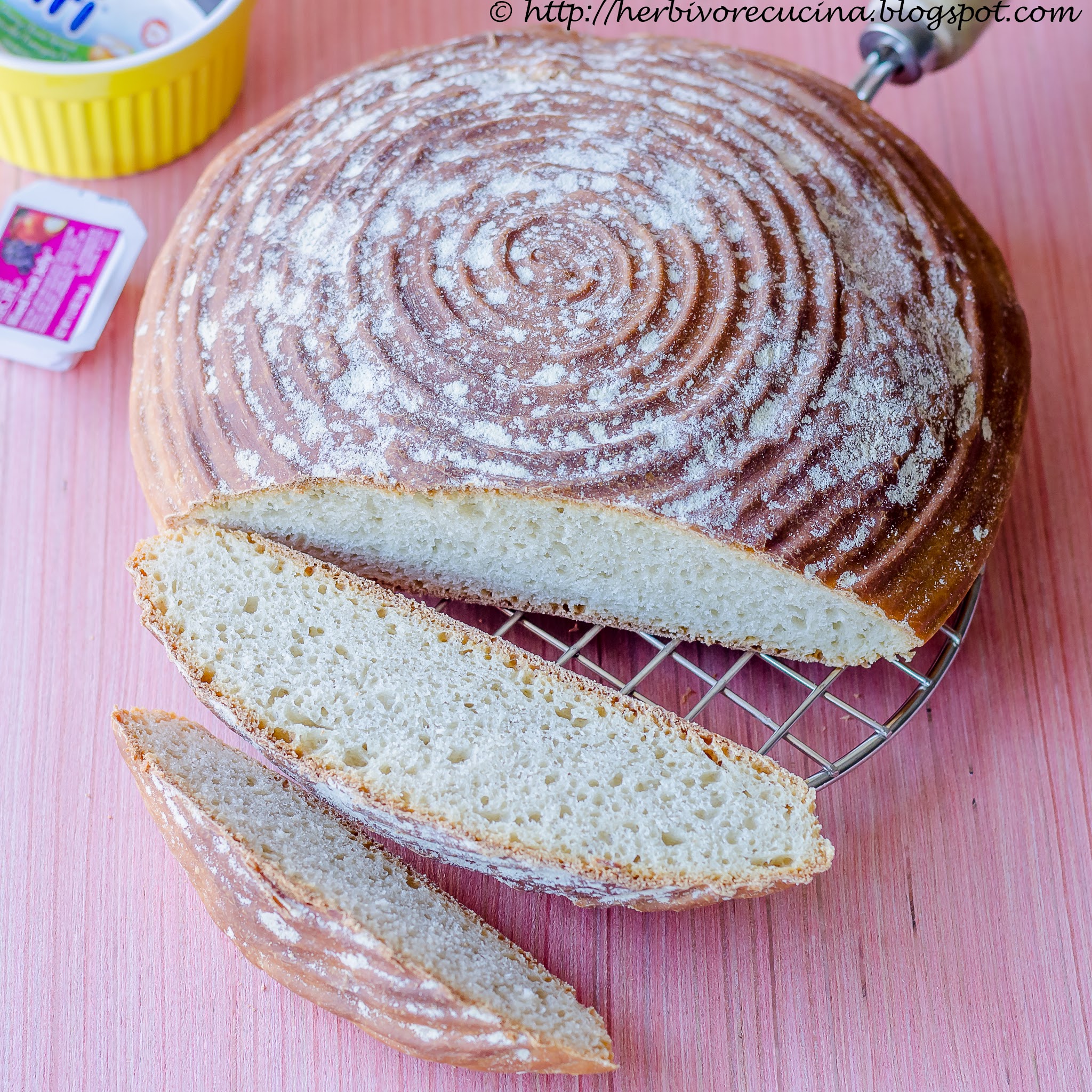 All my breads so far have been the soft rolls that I use to make something like a pizza or as a base for something. However, I have been craving to make a French style Crusty bread with a nice hard crust since a long time. Plus, I could never understand how some stores sell breads that have such wonderful rings on them. Until, I read a couple of recipes like this one. That is when I understood that I needed a banneton basket to get those wonderful flour rings. So when I finally got this banneton, I knew I was almost there!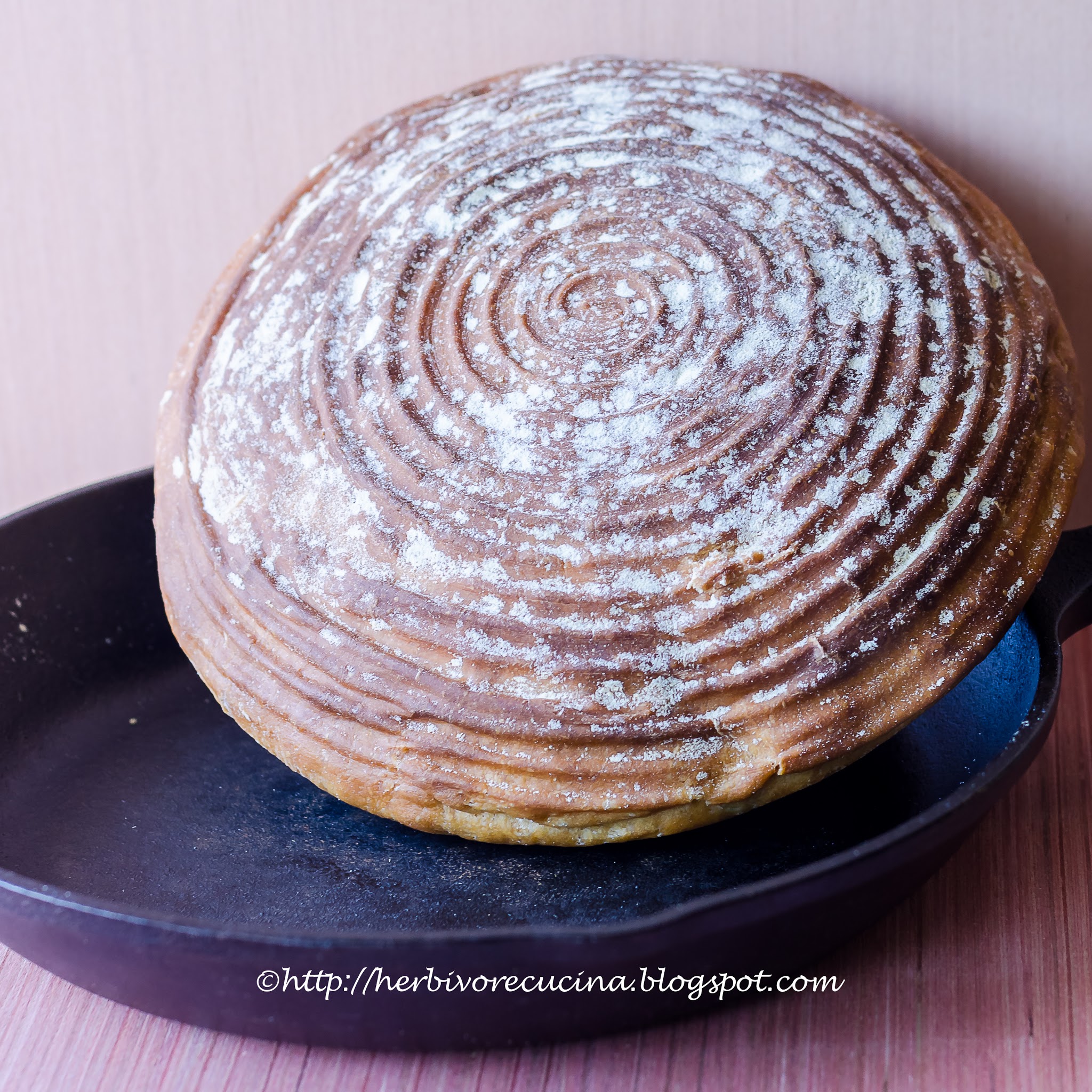 However, the recipes for a crusty bread specified that the lovely crust is a result of baking with steam. To create the steam, they called for a covered dutch oven. Unfortunately I do not have one and was confused again. Until I saw this recipe on our baking expert Gayathri's blog. The recipe calls for a tray filled with water to be kept in the lowest rack of the oven to create the steam necessary for the crust. I was sure I could make my own crusty bread and the result was fabulous! Sharing this bread with the Bread Box, hosted by Karen's Kitchen Stories. Do check out her space for more inspiration!


The day I baked my bread, I baked a couple of other things too (making great use of a hot oven!) which meant we would not finish the 9 inch bread that night. So I stored the bread overnight in my new bread box from Culinary Couture. The box is made of steel, is REALLY huge and the small holes at the back of the box ensured air circulation. The box looks almost like a treasure chest and I was glad to store my treasure (read bread) in it! If you like it, get yours right away from here. Back to the bread, the recipe is pretty similar to all other bakes, save the water part and yes, DO NOT open the oven in the first ten minutes (atleast) of baking. You do not want all the steam to escape and the bread not to form a nice crust.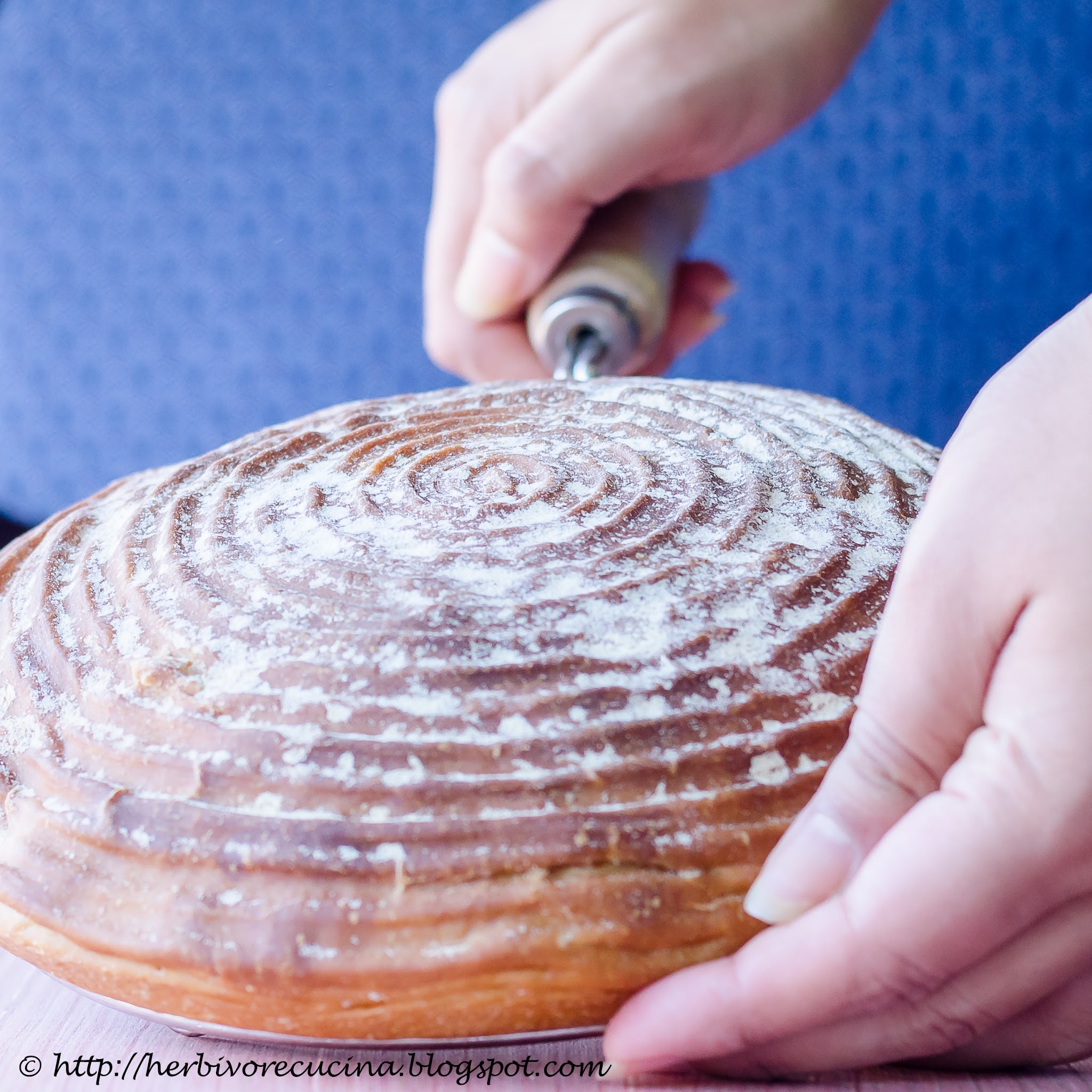 Ingredients
All purpose Flour 3 cups
Active dry yeast 1 sachet (2 ¼ tsp)
Unsalted Butter 3 tbsp
Salt 1 ½ tsp
Sugar ½ tsp
Water 1 cup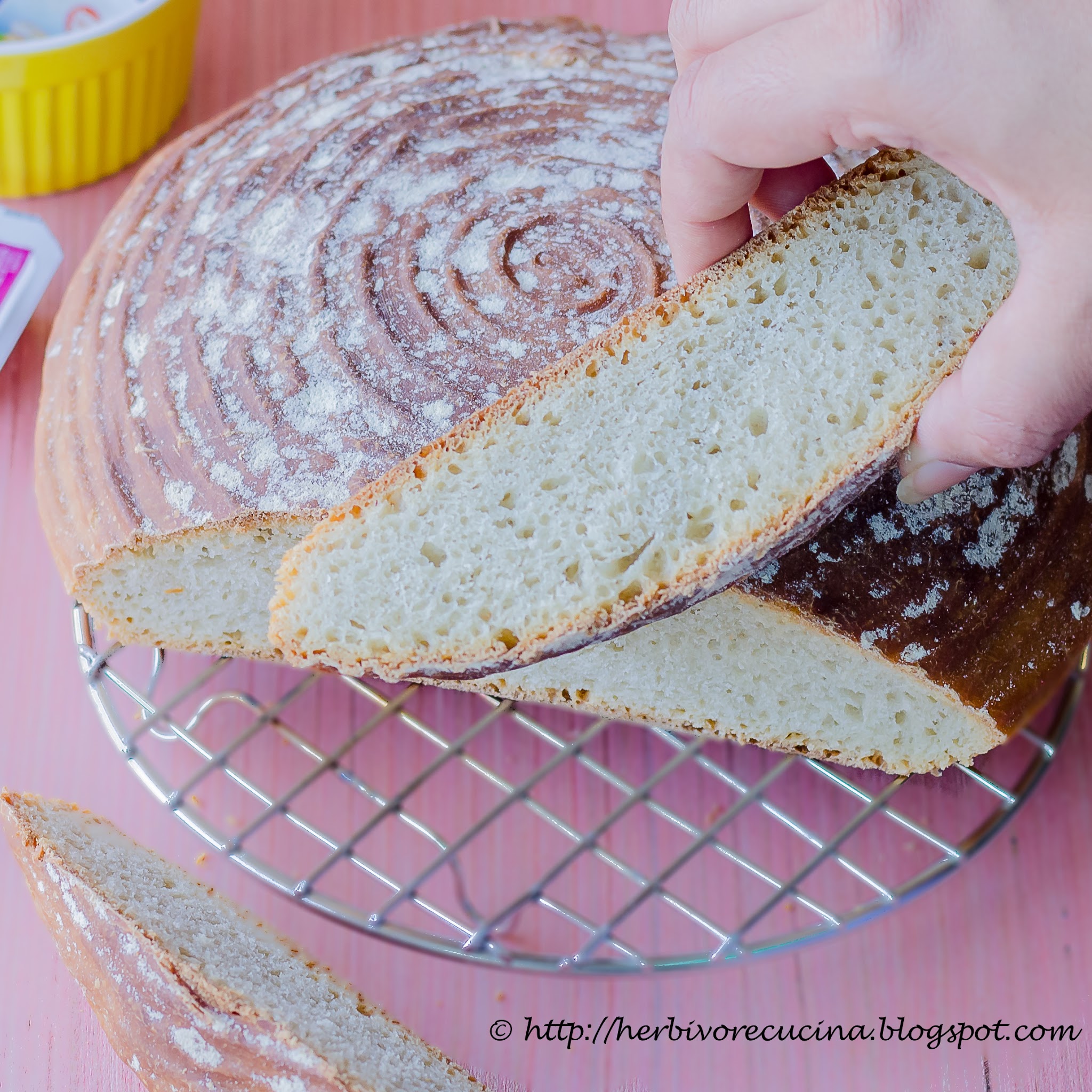 Method
Heat 1 cup water with ½ teaspoon salt and sugar. When it is at 110 F (just warm) add the yeast, mix well and rest covered for ten minutes or till the yeast blooms.
In a large mixing bowl, add flour and remaining salt. Add bloomed yeast mixture and softened unsalted butter. Using a stand mixer or with your hands, mix it all together till you get a smooth soft dough. It took me about 15 minutes to make a really smooth dough. Keep the dough covered in a warm place and let it rise for an hour.
Once the dough doubles, punch it down and knead for a few minutes to a smooth ball. Then, line a banneton basket with flour ( APF or Corn meal). I used this one from Amazon. Slowly place the dough ball in the basket and let it rise for 30 minutes or so.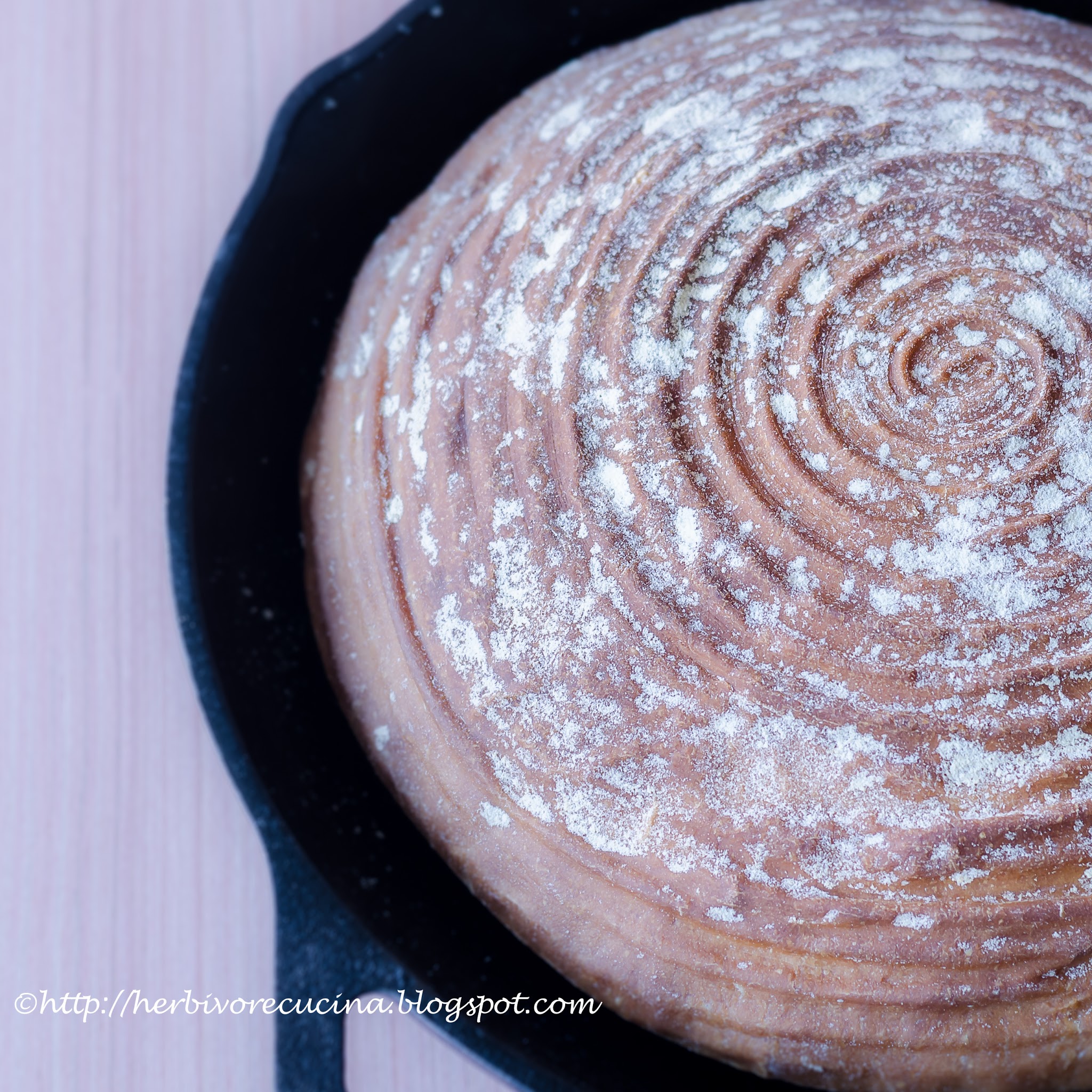 Preheat oven to 400 F/ 210 C. Place a dutch oven or a cast iron pan in the oven and let that heat for ten minutes. Carefully remove the pan and overturn the banneton to transfer the bread on to the hot pan. Place it in the middle tray of the oven and place a large pan filled with hot water on the lower portion of the oven. Close the door immediately and bake for 25-28 minutes without opening the door. This will help to make a nice crust. If the crust is not formed, bake for another 2 minutes. Remove and transfer to a cooling rack.

Use the bread to make bruschettas or as an accompaniment to soups or pastas with just some butter or olive oil. Store the bread on the kitchen counter in a bread box, just like I did with this box.


**This post contains affiliate links. One or more products were sent to me free or for a deep discount to review. All opinions expressed in the post are completely my own.