For Sunday brunch, I am always looking to make something that is best served warm. That is probably the only lunch we have together at home! From simple things like Dal Dhokli to various pizzas and pastas, our lunch is mostly pretty elaborate on weekends! Another reason is that I can get my husband to click a few pictures for me if I do not have that recipe on the blog!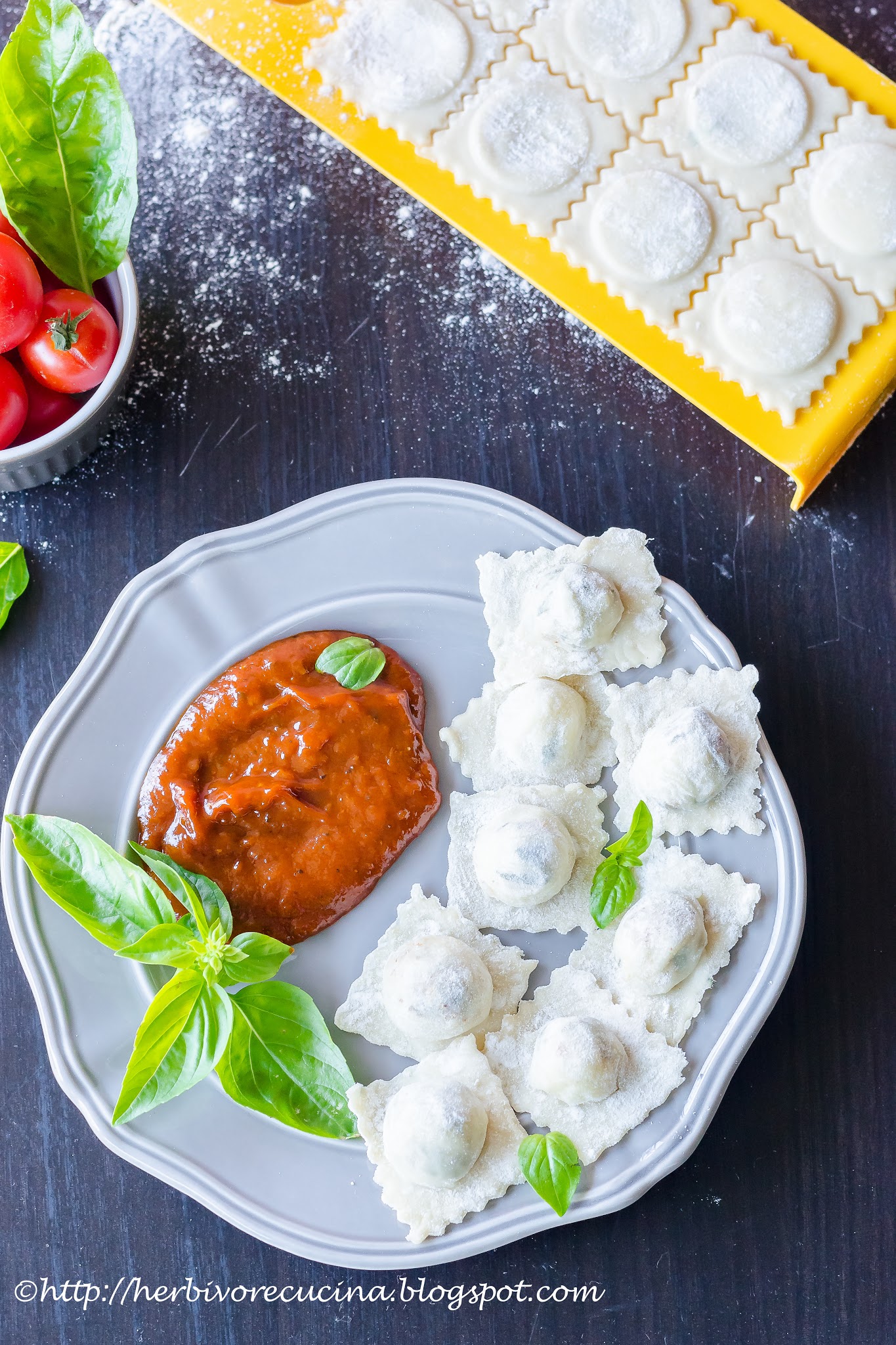 Last weekend I was craving for pasta. Plus, I saw that I had not posted a pasta recipe since so long on the blog! I was confused between making gnocchi from scratch or ravioli. Finally, it was ravioli with Pesto Sauce. I made a BIG batch of this Pesto and I had to use it for this recipe. The result was an awesome brunch and a great day!
I made ravioli in the past but each time it was with eggs. I posted this Mushroom and Spinach Ravioli some time back. I have a lot of friends who wanted an eggless version, so I experimented a couple of times to arrive at this one! From molten butter to olive oil, from resting the dough overnight to resting it in the refrigerator, I tried it all. Finally, I decided that this recipe gives the best result. No dry pasta with cracks and no overly moist raviolis. This one worked really well!
The ingredients required for this pasta is simply flour, oil and water. Such an easy recipe and gives perfect results. I used a ravioli press time but if you do not have one, it is okay. Just follow the method in this post and you do not have to spend on another kitchen gadget! So head straight to the kitchen and whip up some goodness for the family!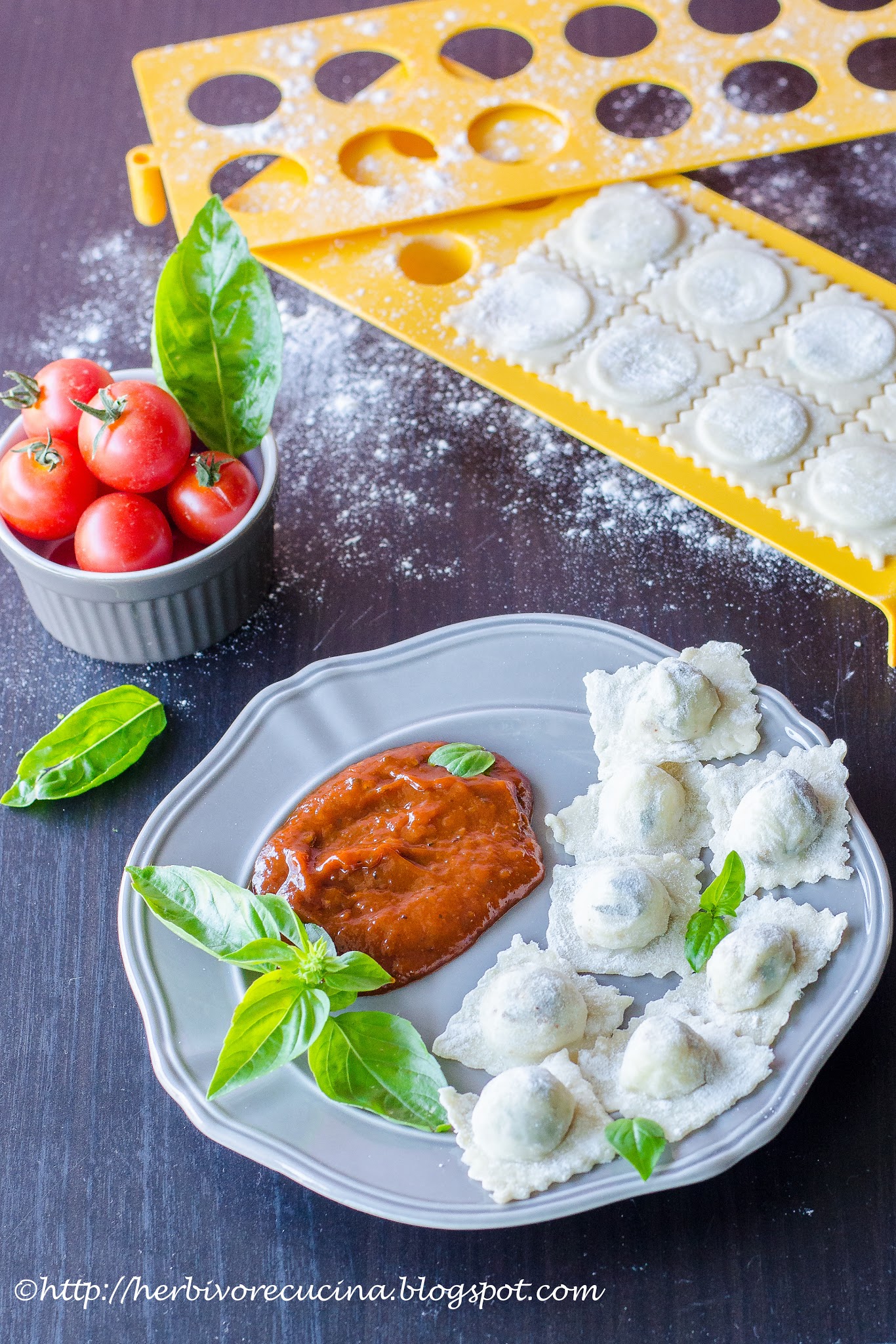 Ingredients


For the dough
All purpose flour/ Maida 1 cup
Olive Oil 2 tbsp
Salt 1 tsp
Water ½-3/4 cup


For the stuffing
Italian Cheese blend 1 cup
Oregano 1 tsp
Salt ¼ tsp
Pepper Powder ¼ tsp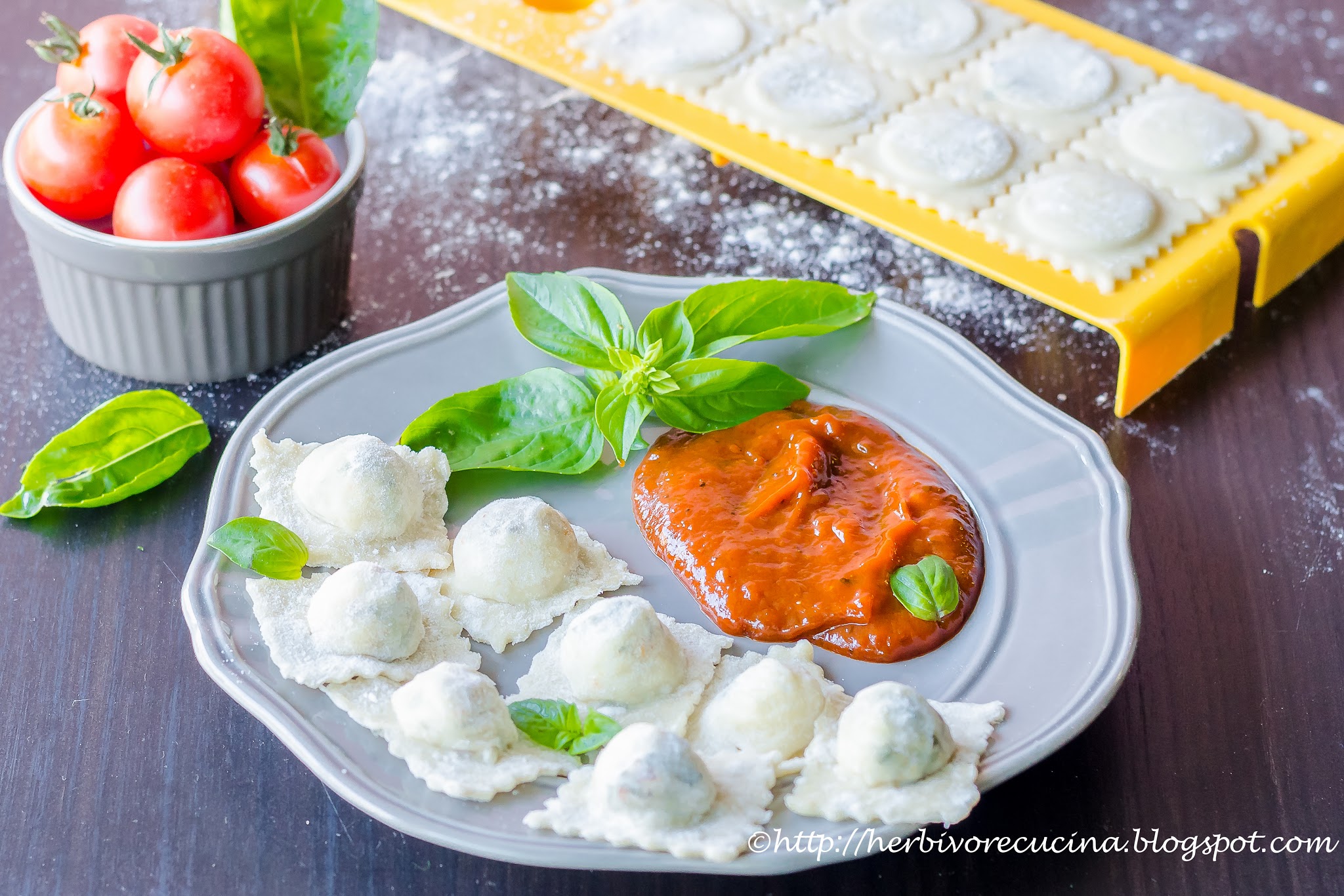 Method
In a bowl sieve the all purpose flour/maida. Add salt and olive oil and make a crumbly mixture. Add water, ¼ cup at a time and mix it into the crumbly flour mixture. The mixture should come together as a soft pliable dough. Once the dough is soft, cover in shrink wrap and set aside for 30 minutes.
Make the filling for the ravioli. To do so, add the shredded cheese and all the ingredients in a bowl and mix well. Once the dough has rested enough, remove and divide into eight equal parts.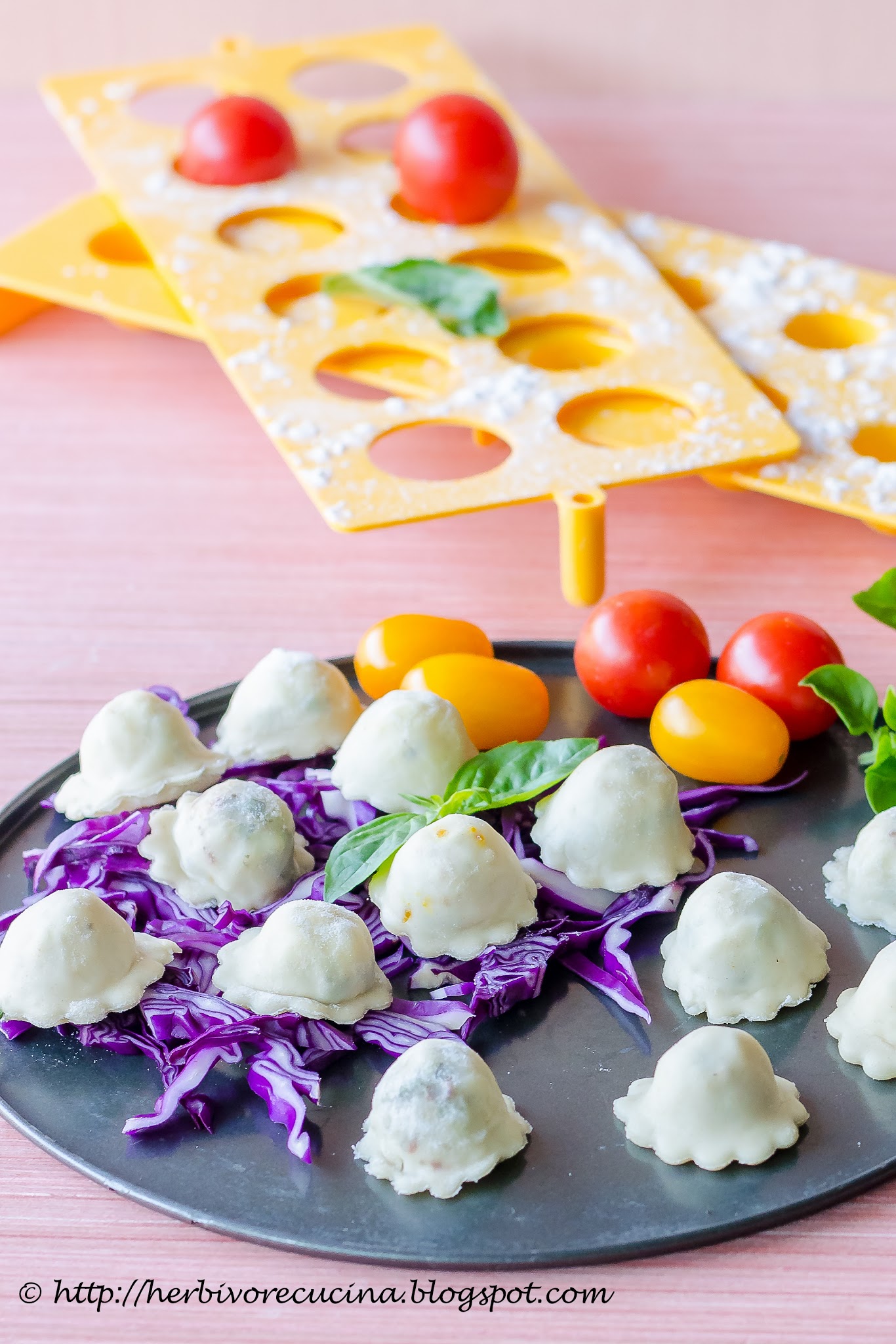 Using each of the dough ball, roll out to a rectangle that is about 2-3mm thin and as long as the ravioli press you are using. Line the cavities of the press with oil or nonstick spray. Add some flour and place the first rolled out dough. Fill each cavity with one teaspoon of the filling. Brush little water on the top and place the second dough sheet over it. Press down with a rolling pin. Add some dry flour on top and place the ravioli cutter plate. Press and plate down and overturn the entire thing. Press down and remove the plates. The ravioli should have been cut. Separate each piece and add some flour or cornmeal on them. Lay them in a single pile on a cookie sheet or parchment paper.
If you are freezing the ravioli, place the cookie sheet in the freezer till they are frozen. Then, add them all to a ziploc and store. To make them right away, boil salted water in a pan. Once it is boiling, drop the ravioli and let them cook for 5-7 minutes. Remove and dip it in your favorite sauce.
The day we made this ravioli, we enjoyed some of it with Marinara sauce and the rest with this Basil Pesto, Mozzarella Cheese and cocktail tomatoes. Perfect weekend brunch for us!