Blogging Marathon #73 Week 3 Day 2
Theme: Flavors of India
Dish: Gathiya Waali Kadhi

A tempting and comforting bowl of Kadhi with added flour dumplings, this Gathiya Waali Kadhi is an easy to make yet yummy recipe from Gujarat, a state of India!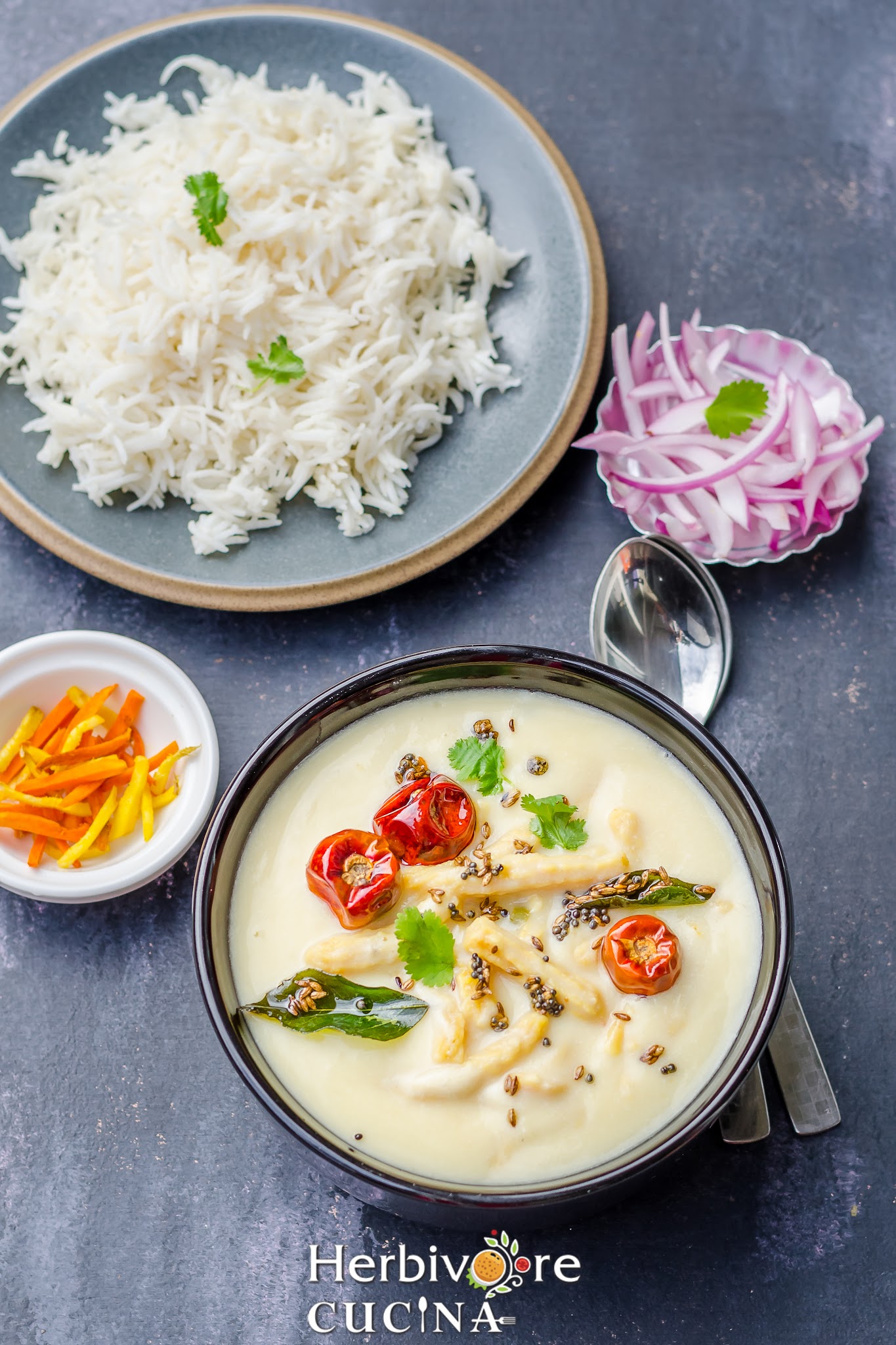 Today is the second day of this week's Blogging Marathon and my theme is Flavors Of India. Through this series, I am trying to post Gujarati recipes that have been lost over the years.

Yesterday I posted some yummy Bajri Dhebras, a signature dish from my paternal grandmother and here is my maternal grandmother's most awesome kadhi.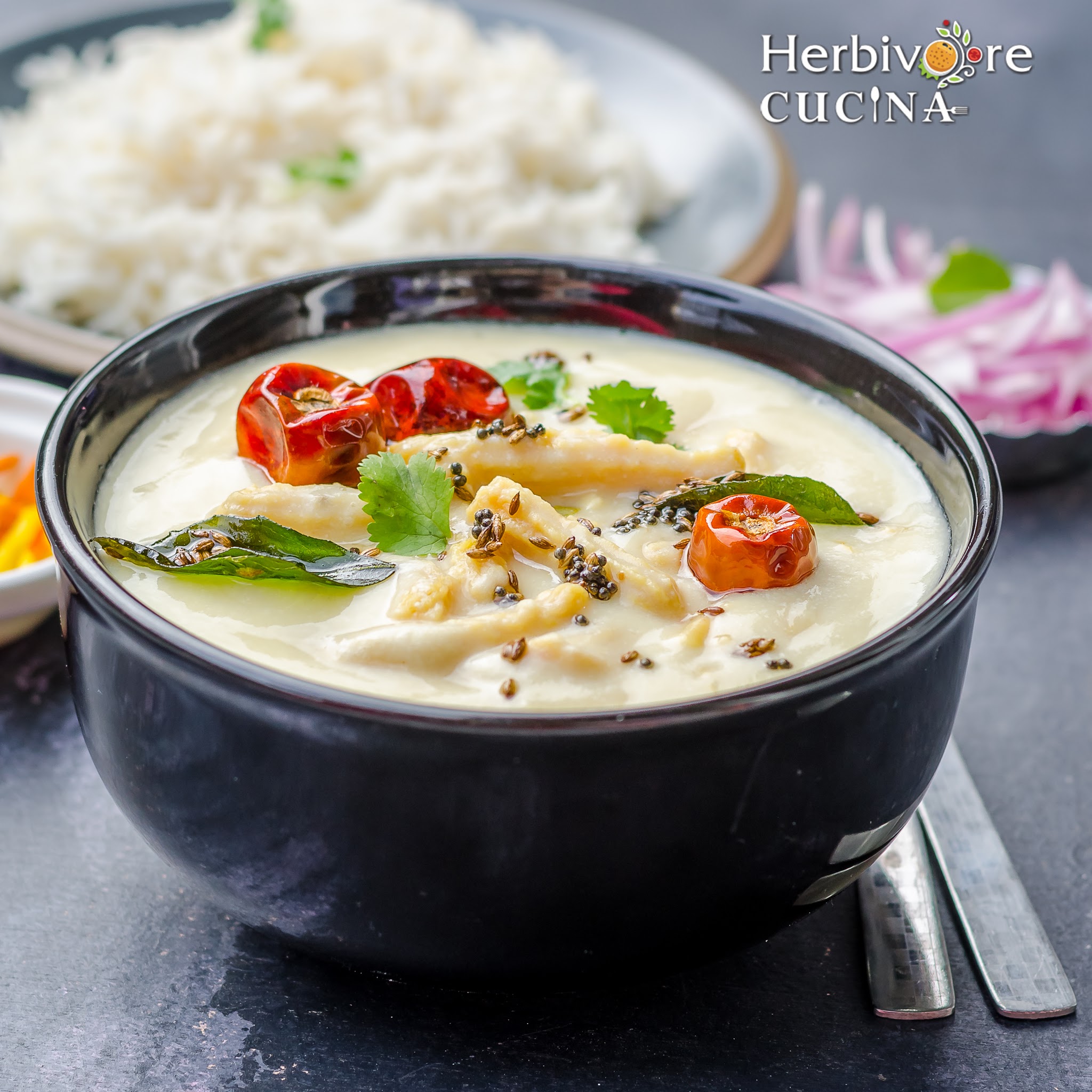 Everytime I visit her, she makes this kadhi for me. My mother has learnt it from here, but somehow it does not taste the same when she makes it! I simply LOVE the way my granny makes this humble dish.

Coming to the kadhi, this one is a blend of Gujarati and Punjabi kadhi. The base is sour and sweet just like any Gujarati kadhi, but has some add-ins like Punjabi Kadhi Pakodi. This dish was once a household dish but I haven't eaten it in any other household save my granny's.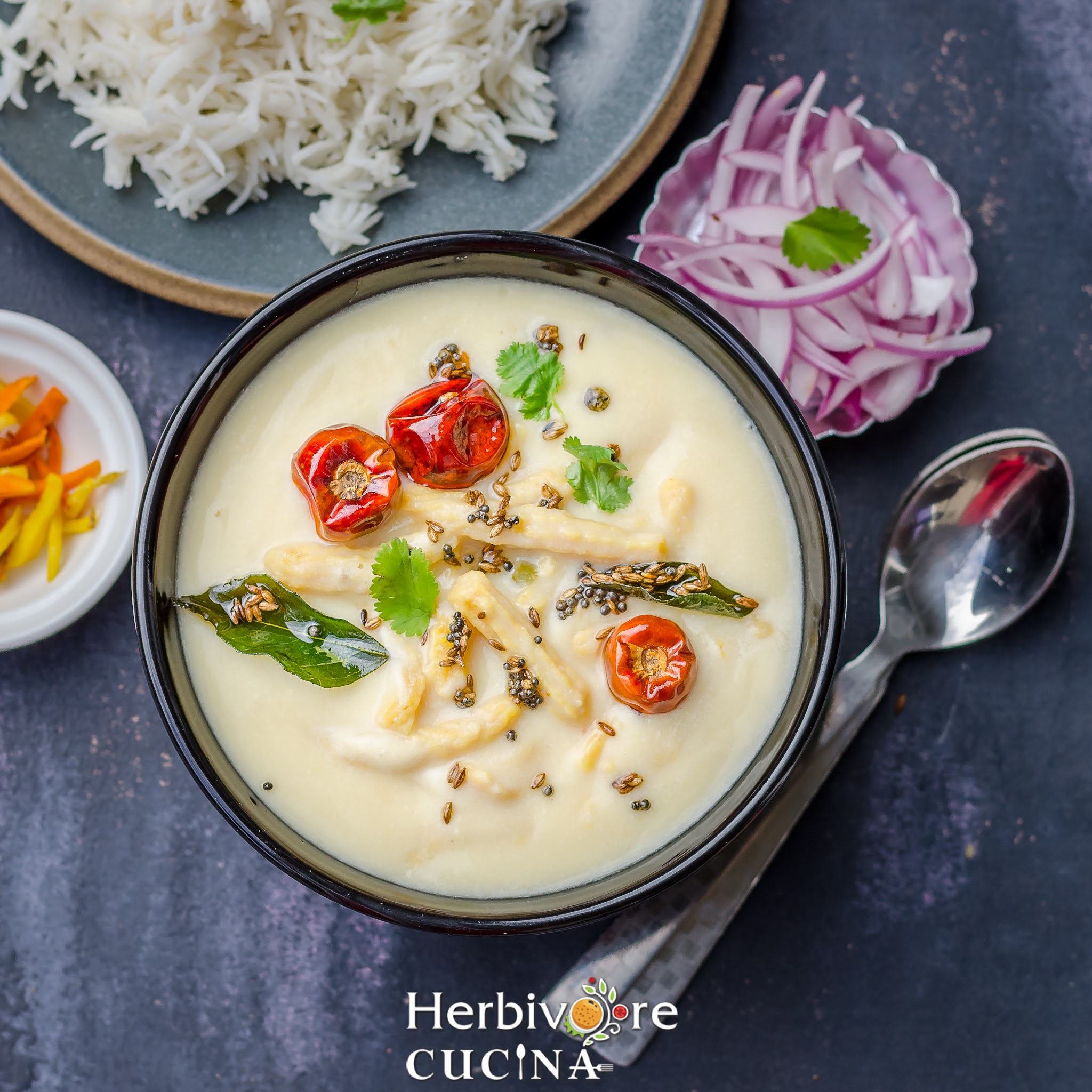 When I decided to do this theme, I was sure I would include this recipe in the series. The kadhi is pretty simple to make, it just needs some patience to get the right consistency of the gathiya dough. And it needs a LOT of patience to click pictures when the kadhi is ready and staring you in the eye!!

After making it many times, I finally sat down and clicked this recipe for the blog. What's best is that the day I made this one, the light was really great; amidst the crazy storm we are facing on the West Coast. It was a cold evening and the bowl of steaming kadhi and freshly steamed rice was an awesome comfort meal for us!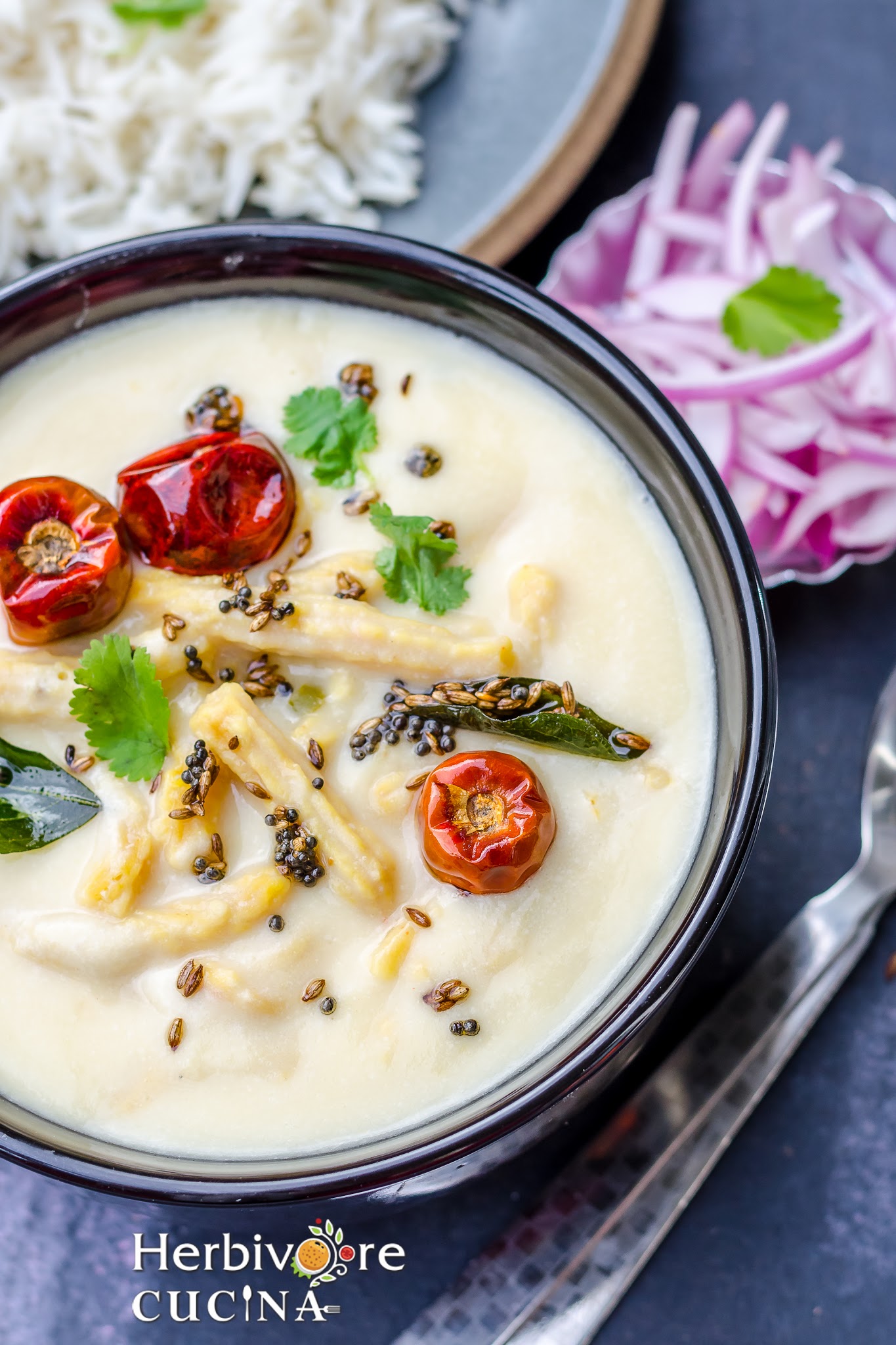 Ingredients
For the Kadhi

Sour yogurt ¼ cup
Chickpea Flour 2 tbsp
Water 2 cups
Ghee/ Oil 1 tsp
Dried Red Chilli 1-2
Curry leaves 2-3
Mustard seeds ¼ tsp
Green Chilli 1, slit
Cumin seeds ¼ tsp
Asafoetida a pinch
Salt and Sugar to taste
Cilantro to top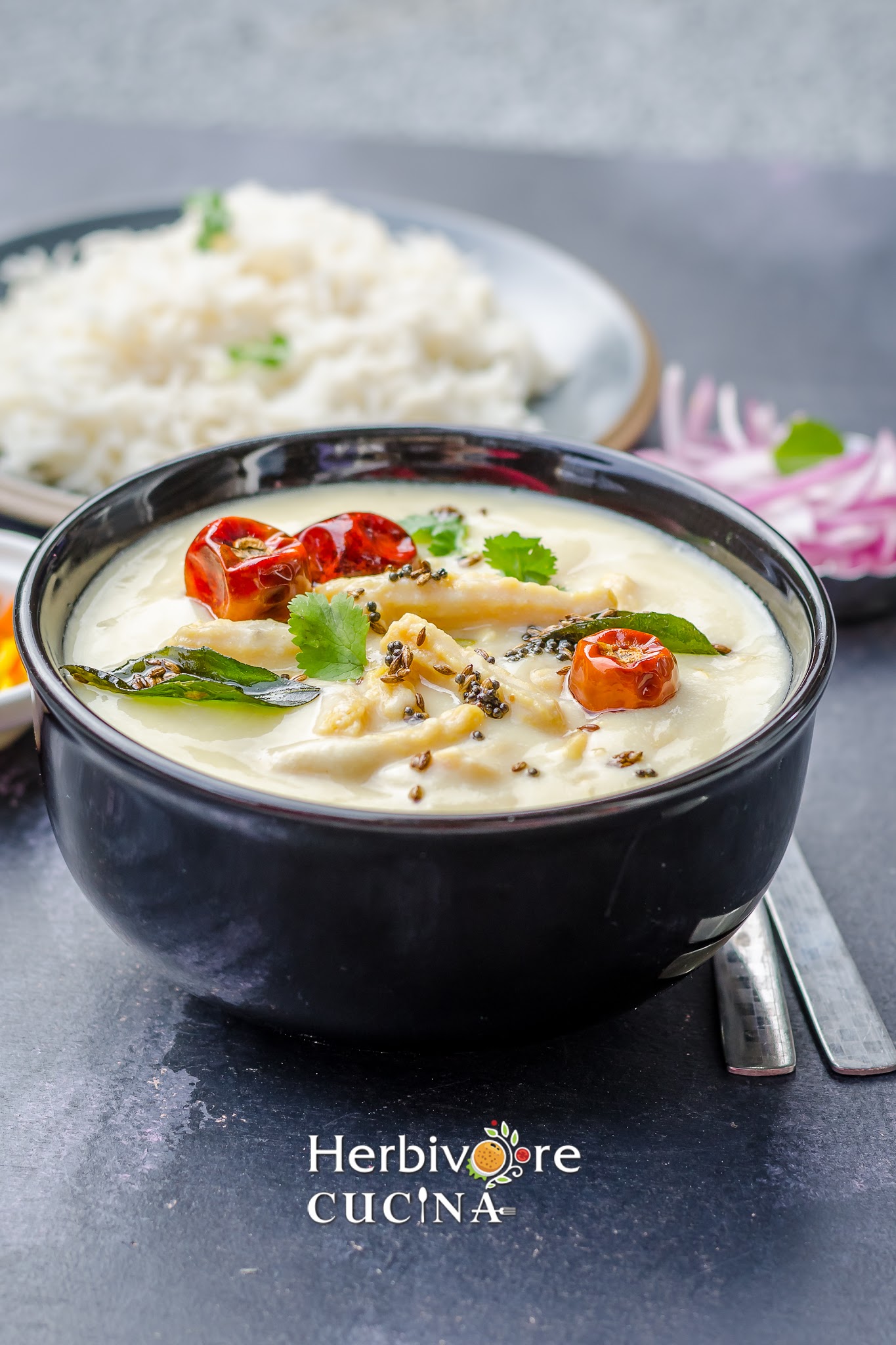 For the Gathiya
Besan/Chickpea Flour ¾ cup
Oil 1 tbsp
Ajwain seeds ½ tsp
Turmeric Powder 1 tsp
Red Chilli Powder 1 tsp
Salt ¼ tsp
Water ¼ cup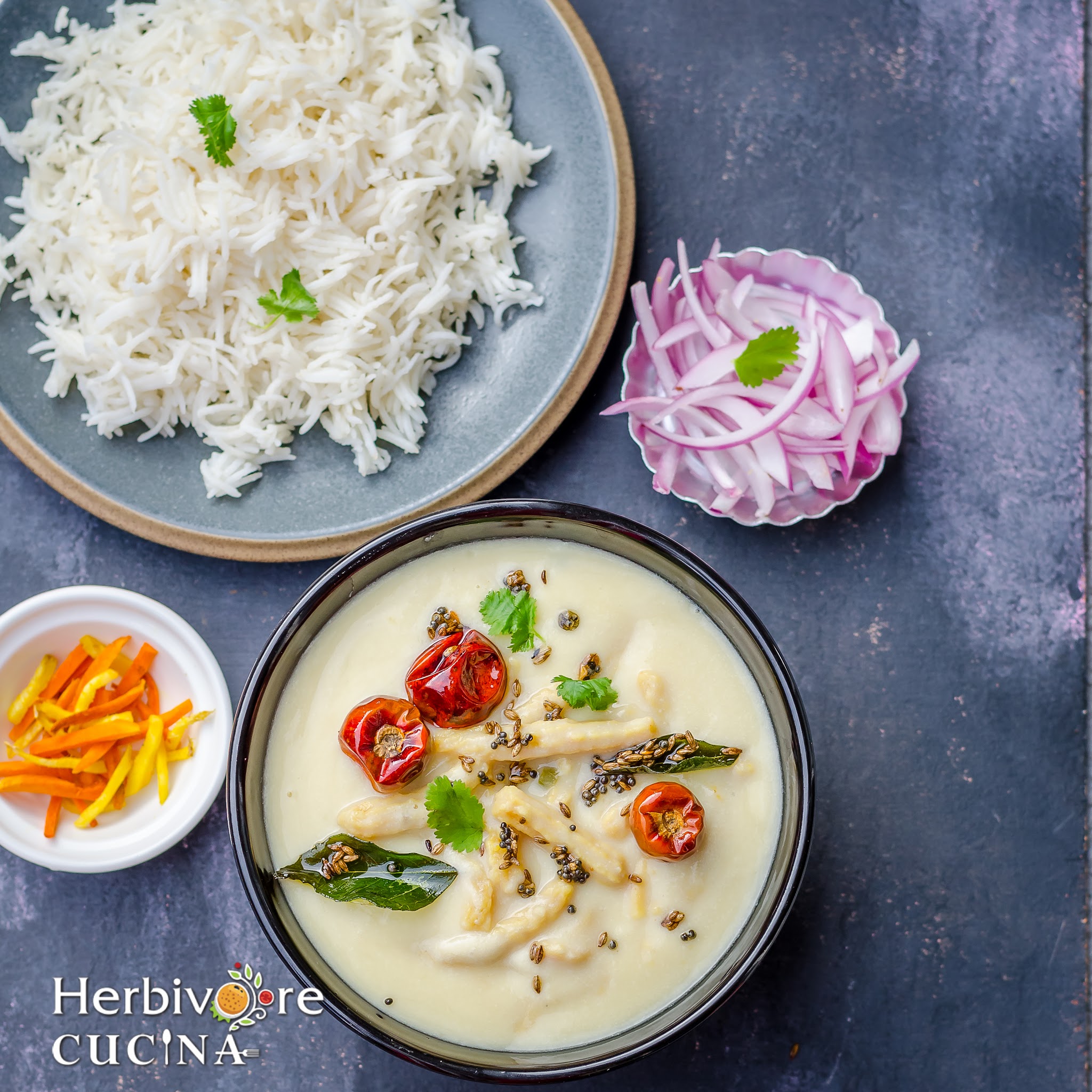 Method
First make the gathiya. To do so, mix all the ingredients under gathiya and knead a stiff yet smooth dough. Let it rest till the kadhi preparation is done.
In a bowl whisk the yogurt with water. Once whisked, add the chickpea flour and whisk again. Transfer to a pan.
In a small pan heat oil or ghee or mix both. Add the mustard seeds and once they pop add cumin seeds, asafoetida, curry leaves and red and green chilli. Let them pop and add the tempering to the yogurt mixture.
Mix well and bring to a boil. Add the salt and sugar to taste, and lime juice if the yogurt is not sour enough.
Once the kadhi starts to boil, transfer the gathiya dough to a press. I used the one that we use for Chakli, and inserted a plate with smaller holes. Depending on how thick you want the gathiya, select the plate.
Hold the press on top of the kadhi and drop the gathiyas into the boiling kadhi. Mix well and let the kadhi simmer. As the gathiya cooks, the kadhi will become thick. Add some more water if required.
Once the gathiyas are cooked, turn down the heat. Top with cilantro and serve with steamed rice or Jeera Rice.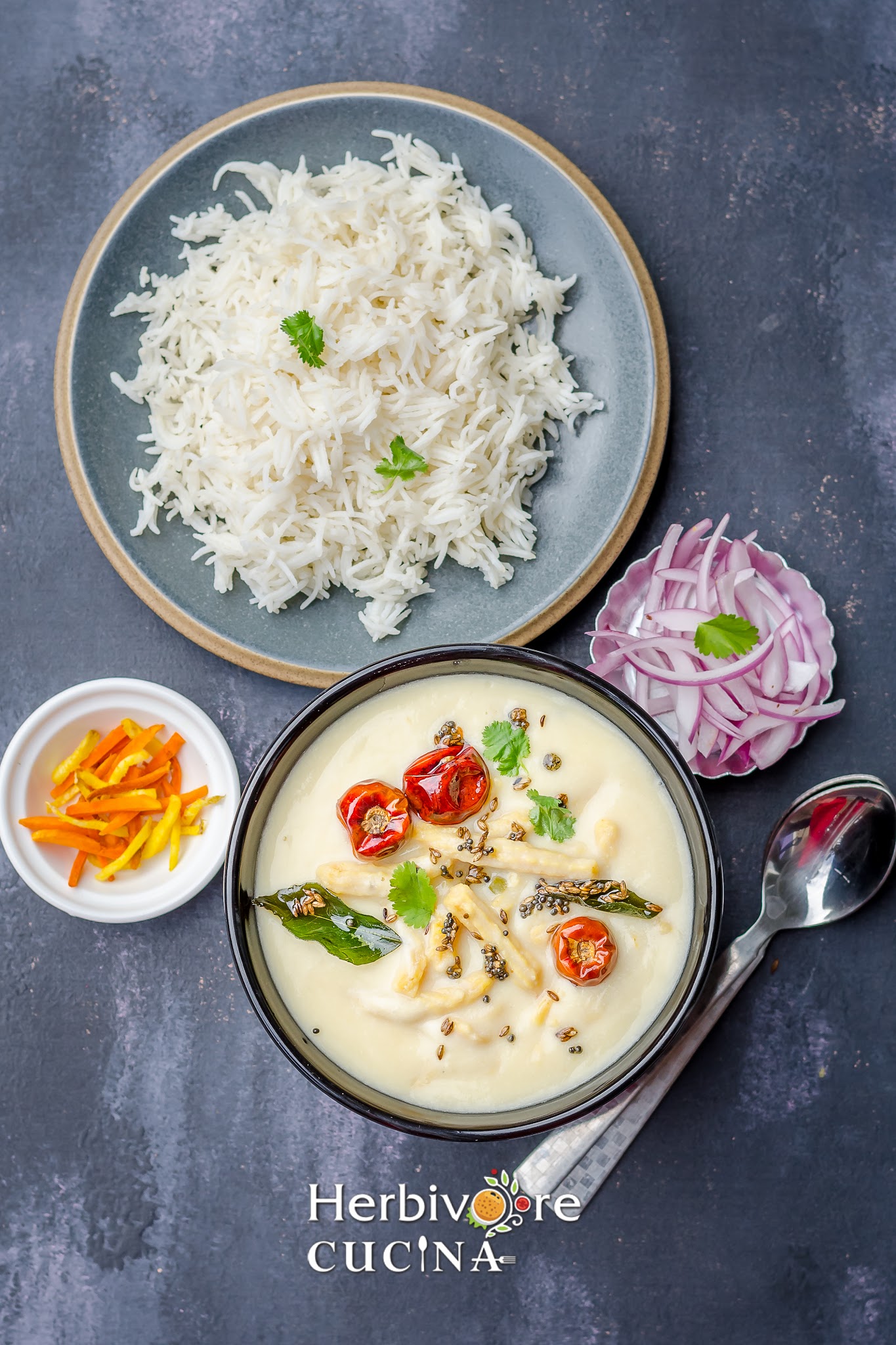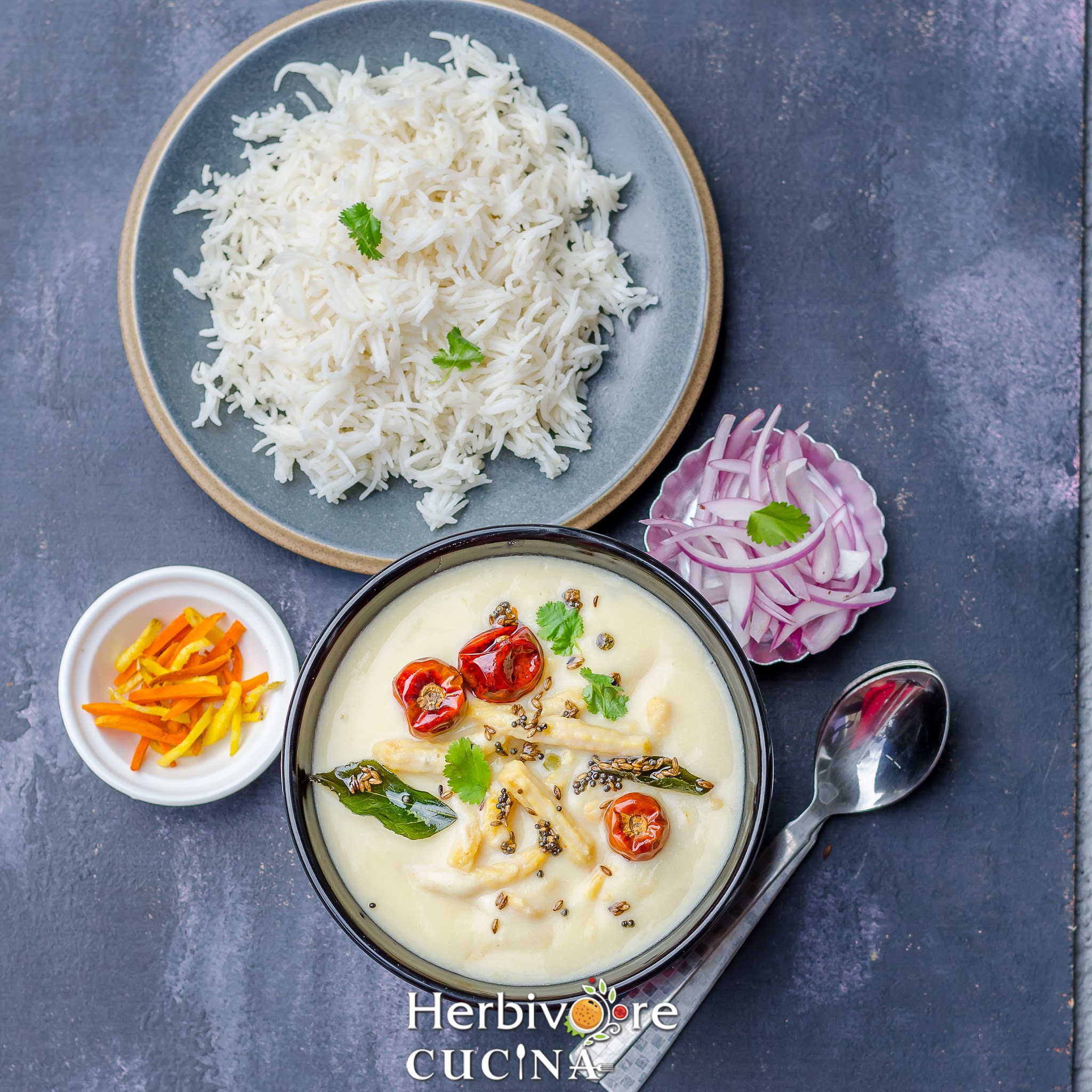 Check out the Blogging Marathon page to see what the other Blogging Marathoners are doing for BM#73