Vada is traditionally a fritter made of varied ingredients ranging from dals to vegetables. These fritters here are made from green Moong dal, mixed with coconut, cilantro and green chillies. Green Moong dal or chilke wali moong dal (along with husk) is rich in fiber and potassium which helps in lower blood pressure. Enjoy these fritters as a snack with green chutney or convert it to a South Indian meal by combining it with Tomato and Dal Rasam.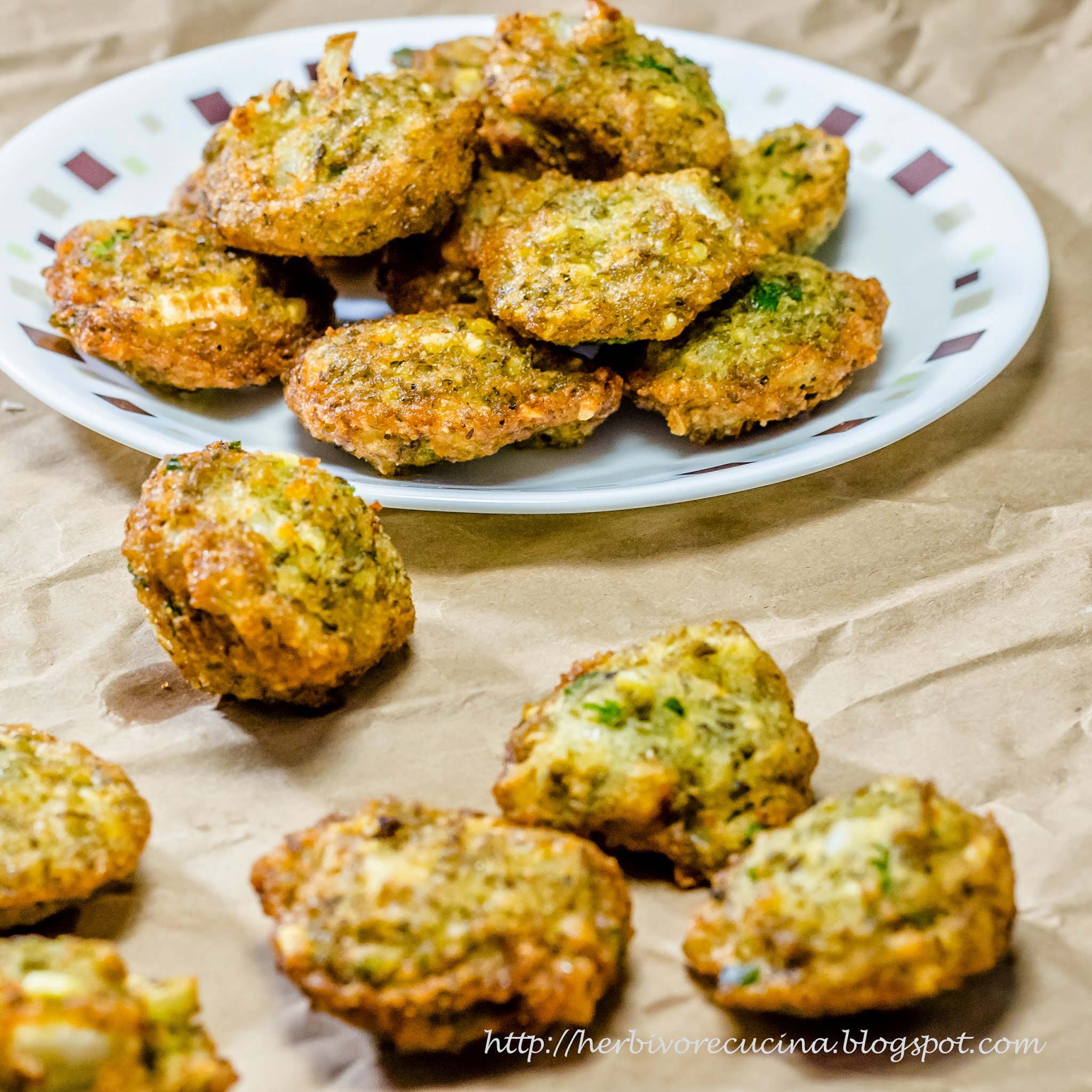 Ingredients
Green Moong dal 2 cups
Onions 1 cup, diced finely
Coarse black pepper powder
Ginger chilli garlic paste, as per taste
Green chillies, minced (optional)
Coconut ½ cup, shredded
Fruit Salt
Cilantro
Oil to fry
Method
Wash the dal and soak it in water that covers the dal completely for 4-6 hours. Do not soak for extra long as the dal might begin to stink. Once soaked, drain the dal and crush it to a mixture. The coarseness of the mixture depends on how you want the vada to be. Set aside for about half an hour. The mixture can be refrigerated upto 2 days.
Add salt, onions, ginger chilli garlic paste, cilantro and coconut to the mixture. Mix well. Heat oil in a pan. Take some mixture in another bowl, add a teaspoon of oil and a teaspoon of fruit salt. If you want soft vadas add fruit salt. Incase you like crunchy hard ones, skip the fruit salt. Mix well and fry small balls out of it. You could even shape them like Medu Vada and fry them. Drain on a kitchen towel and serve hot!
These vadas taste great with green chutney, garlic chutney or with spicy and tangy Rasam.