Blogging Marathon #69 Week 2 Day 2
Theme: Flatbreads
Dish: Gujarati Rotli
In India every part has their own way to make the dish. From curries to dal and from rice to roti. While the basic ingredients are mostly similar across the country, the method and proportions are very different. Comparing the flatbreads across the country, I think Gujaratis have a roti that is different from the others in thickness. It is made from the same dough, but he rotis are really thin. Most of my friends in college who were not Gujaratis would often wonder how we make them so thin!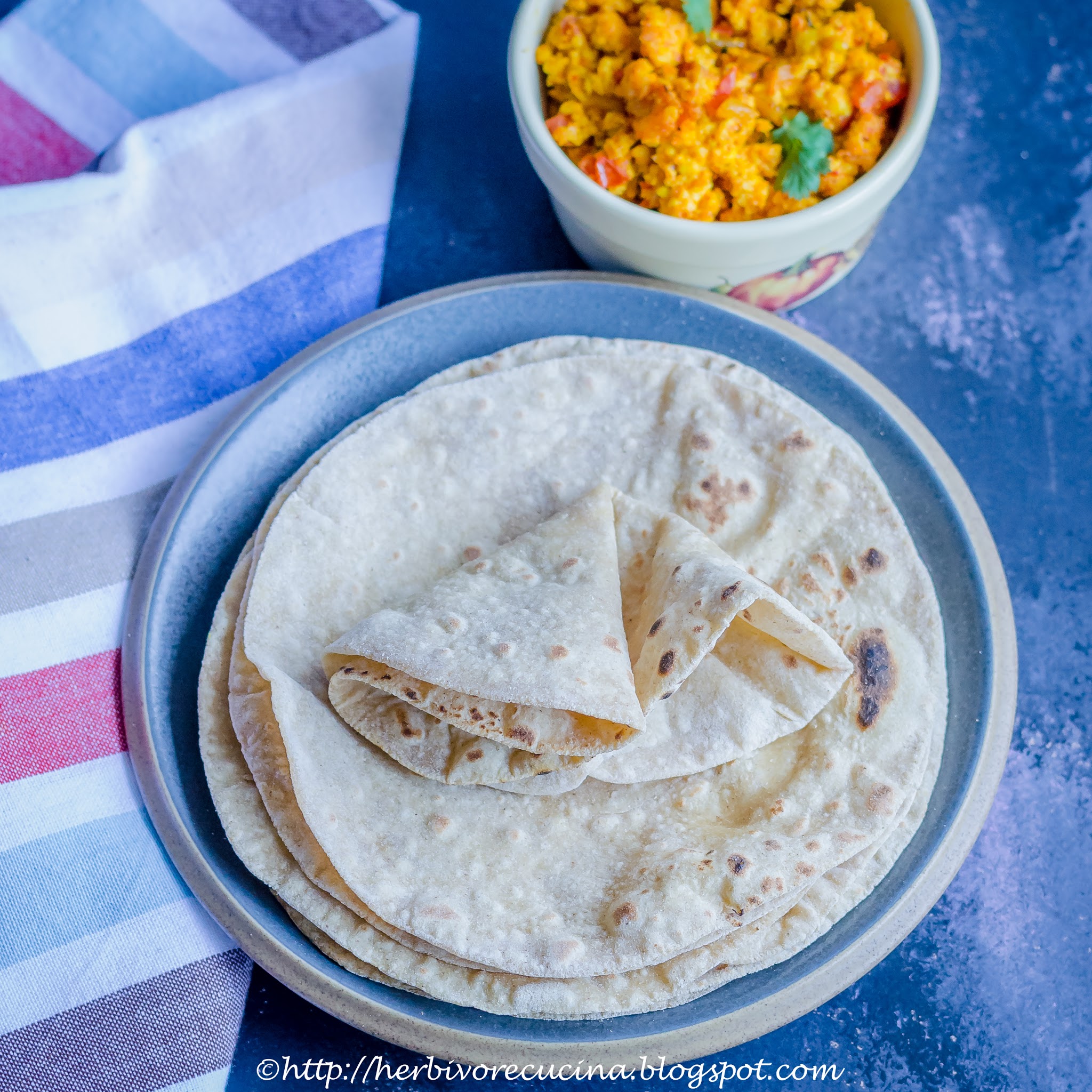 Of course there is no rocket science in getting them right, just some practice and a perfectly soft dough. The dough essentially has just two ingredients, flour and water. Some people add salt to the dough and some add oil. But even without those two ingredients, the rotis will be perfect. Adding just flour and water is the recipe that my family has followed since forever, and we have soft rotis everyday.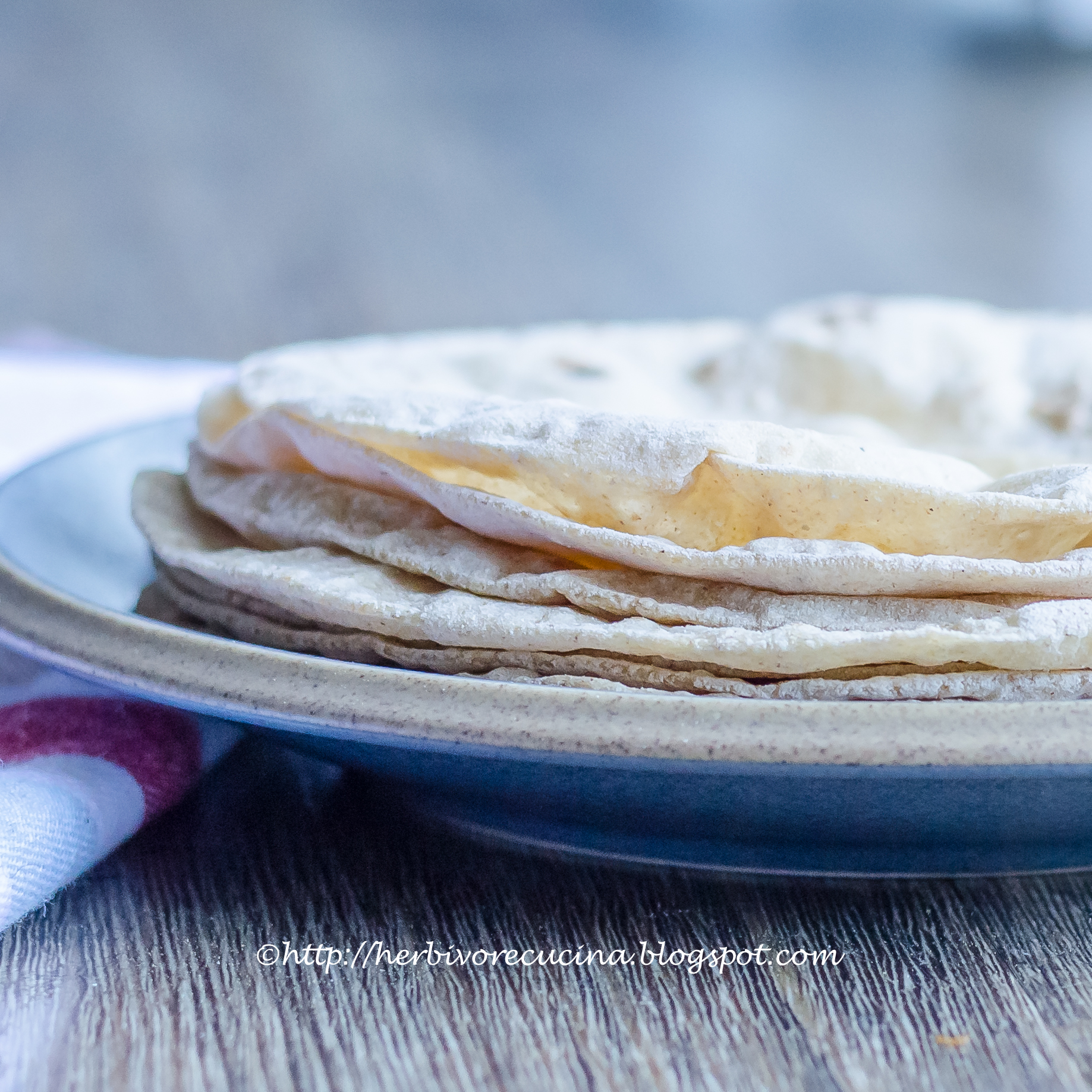 This type of roti is called Fulka roti, i.e. puffed on the open flame. Another famous flatbread from Gujarati kitchens is Pad Roti. This roti is made by sticking two balls of flour and rolling it. After cooking, the two are separated and served with ghee! I shall post that recipe soon too. Till then, enjoy these fulka rotis with any curry or Gujarati sabji!
Ingredients
Whole Wheat Flour 1 cup + for dusting
Water ½ cup
Ghee as required
Method
To make the dough, add flour to a mixing bowl and slowly start adding water. Every flour is different so do not add all the water at once. Make a dough soft and smooth. Knead it for a couple of more minutes and rest covered for 15-20 minutes. This step is important to get nice soft rotis.
After resting, divide the dough into equal sized parts and roll them to balls. Start the gas stove at this point and place a tava. Flatten the ball and roll it out to a disc of about 5-6 inches round. Dust with dry flour as required.
Place the roti on the tava and cook on medium flame till spots start to appear. Then turn it over, cook for a few seconds till it bubbles and transfer the roti to the high open flame using a pair of tongs. The roti will rise and become a perfect ball. Once it puffs, remove, smear with ghee and serve immediately.
Check out the Blogging Marathon page for the other Blogging Marathoners doing this BM#66