This shop has been compensated by Collective Bias, Inc. and its advertiser. All opinions are mine alone. #SingWithPost #CerealAnytime #CollectiveBias
How about a warm dessert that is perfect for winters? Filled with the flavors of cinnamon and butter, this grape nut cereal in a Hasselback Apple is perfect for all your family gatherings!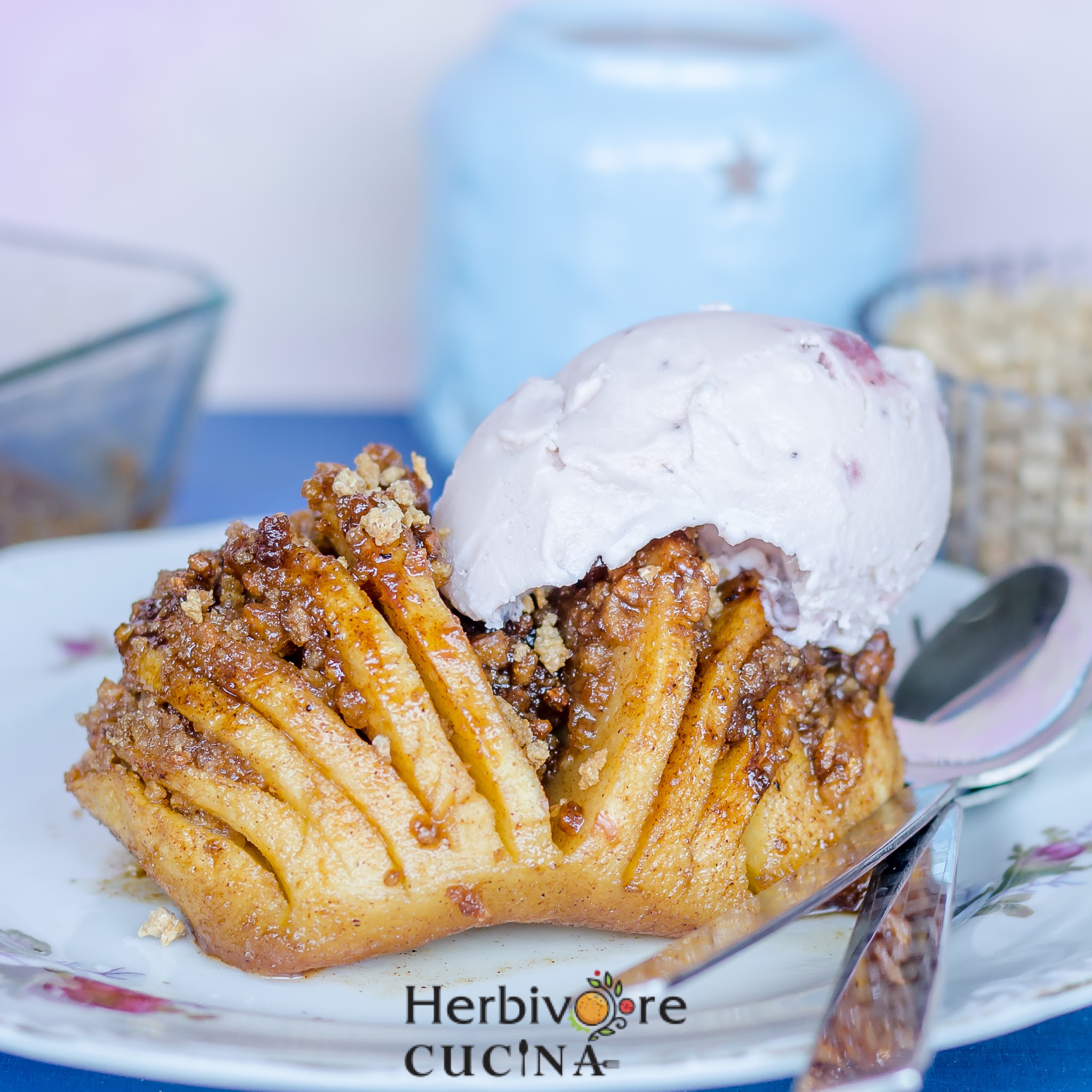 The days are getting shorter and the weather is getting gloomy and cold. And yes, the Holiday season filled with shopping, cooking and eating is here. To keep up with all this and more, it is time to make some yummy dessert using Post Grape-Nuts cereal. Yes, you read it right; we are making an interesting dessert using a morning cereal!
A few days back I got this box of Post Grape-Nuts from Walmart. I was only hoping to have something delicious and healthy from the store, but to my delight this box came with code that can be entered on their National Sweepstakes website for a chance to win $100,000 or free movie tickets. Don't forget to grab your box from your nearest Walmart and enter the sweepstakes at the earliest!
Coming to the recipe, this one is a slight variation from a classic to make something that is yummy and healthy all at once. I started off taking a cue from Hasselback Potatoes, a famous appetizer. I replaced the potato with apple to make it a quick dessert. Further, I seasoned the apple with a simple sauce made from unsalted butter, brown sugar and cinnamon. And the topping on the apple is a handful of Post Grape-Nuts! Together, the dish is a complete dessert that is perfect for every party.
I started off with a HUGE apple, just because I wanted to make sure one half is enough for one hungry person. If you are serving the cereal based dessert to kids, use the small sized beauties. Choose a firm fruit to ensure it does not give away while baking. The other ingredients like Cinnamon and Grape-Nuts add to the taste and flavor of the dish.
What started as a simple dessert some time back, has now become a family favorite recipe. The beauty of this dish is that it does not need any ingredients that are not easily available in any pantry. The method is straightforward, such that your kids can also help in to add the ingredients in the sliced apple. Plus, the first part of the recipe can be made before any party and the final round of baking can be done just before serving. This makes it PERFECT for the upcoming Holiday!
What is best in this recipe is that you can easily use a morning cereal to make a yummy dessert. Filled with warm spices and everything that is perfect for the cold winter, make this Hasselback Apples for your next party. And yes, do not forget the Sing movie's Sweepstakes that comes with the specially marked packages of the cereal. They have a range of cereals from Honey bunches of Oats and Honey Combs to Golden Crisps and Grape Nuts. They are all tasty and perfect for everyone in the family! For more inspiration using these yummy cereals, head to this page. It is filled with lovely recipes.
Ingredients
Apple 1 large (Pink Lady, Red delicious or Honeycrisp)
Unsalted Butter 4 tbsp
Brown Sugar 2 tbsp
Ground Cinnamon ½ tsp
Grape Nuts Cereal ¼ cup
All Purpose Flour 1 tsp
Salt a pinch
Ice Cream or Creme Fraiche to serve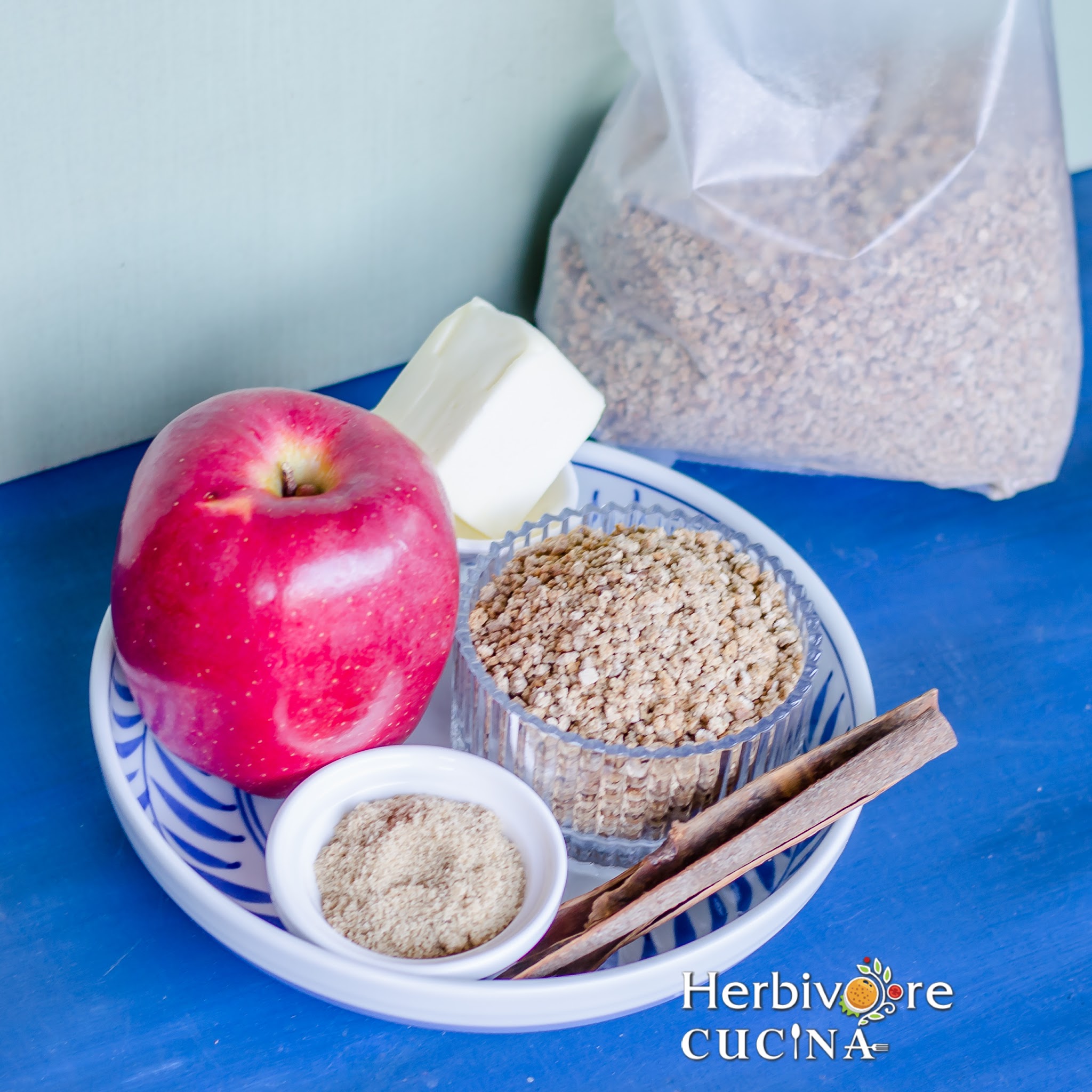 Method
In a small bowl mix together melted butter, sugar and cinnamon powder. Keep ready. Preheat oven to 400 F/ 210 C.
Using the large apple, peel it and cut it vertically into two hales. Core the halves. Lay one on the chopping board, place two chopsticks or spoons on either side. Using a sharp knife make cuts at ⅛" intervals. Ensure you do not slice through the apple.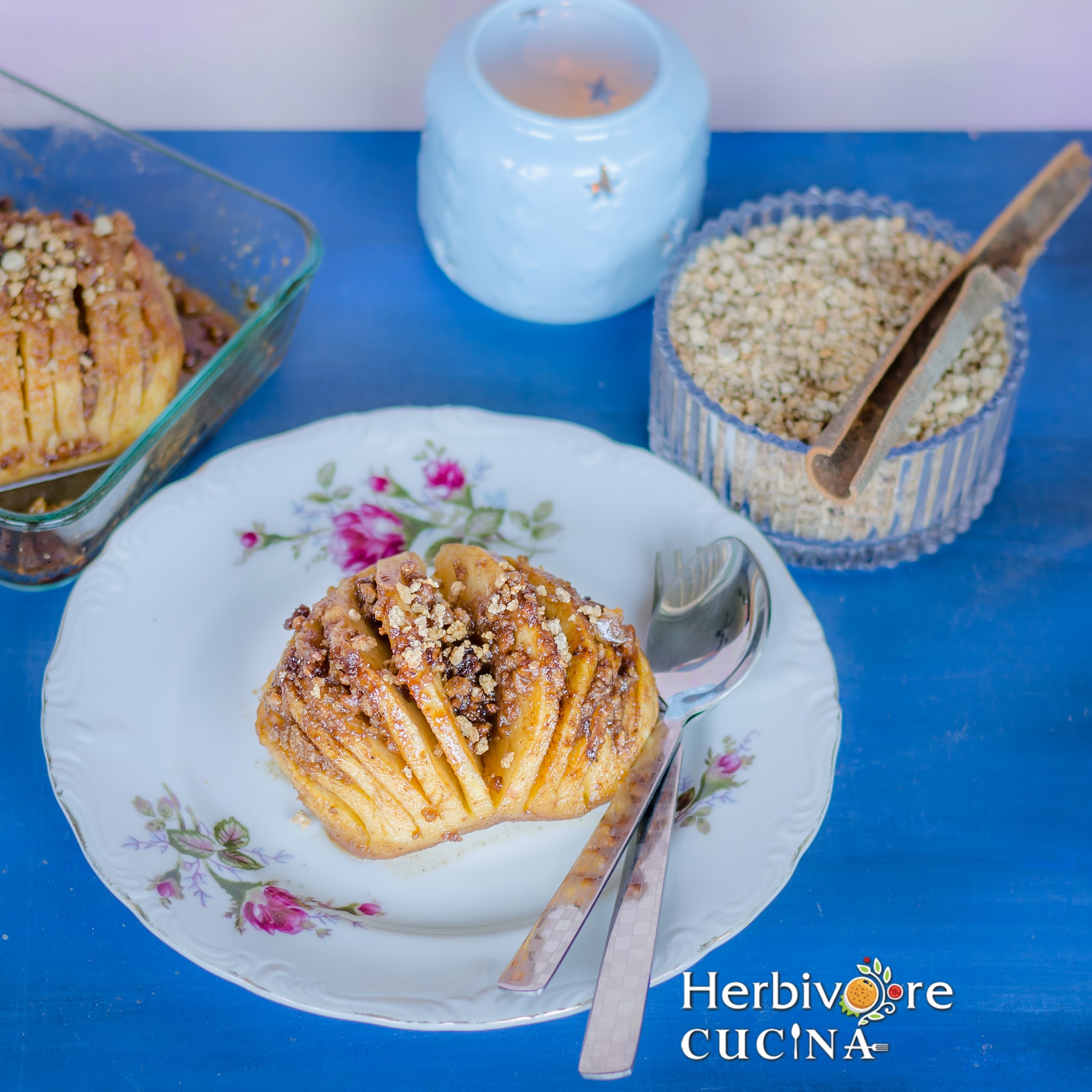 In a baking pan spray some non-stick spray and lay the apples on the wide sides. Now brush the sugar butter and cinnamon mixture onto them and bake for 20-25 minutes, till they soften. Remove, brush some more butter and bake for another 10 minutes.
Meanwhile, mix the grape nut cereal and flour into the remaining butter mixture. Add the salt as well. If it feels too dry, add some more butter and mix well.
Remove the apple and fan the slices. Add the crumbled cereal mixture in the cracks generously. Return to the oven and bake for 10-12 minutes. Remove and serve with a side of ice-cream or creme fraiche.