Subway sandwich, Subs, Submarine Sandwiches and Which Wich Sandwiches. All these names mean the same; the 12-inch long sandwiches we eat that come in various breads, with different kinds of cheese and stuffings, filled with a medley of vegetables and sauces. These sandwiches are really great as they can be customized as per your preferences and taste. There are endless vegetarian and non-vegetarian possibilities of the combinations you can make out of the few ingredients.
Subway is probably the most known eatery for these sandwiches, and they never fail to stop the innovation on their sandwiches. Last heard, is the addition of gaucamole to their subs. Based on what they serve and what I generally order from their choice of vegetables, I have made this recipe. It is made from home-made herb bread, pepper jack cheese, mixed vegetables and Mayonnaise along with hot Sriracha sauce.
You can make the bread at home from the recipe listed below and store it for a few days. Make the bread in bulk and use it as you want. I have made the herbed bread, if you want you can add cheese, jalapenos, olives etc in the bread. Also, modify the vegetables as per your preference and add sauces like southwest, italian seasoning, Extra Virgin olive oil or any other sauce of your choice! This sandwich is prefect for any summer party or even as a quick dinner.
Ingredients
For the Bread
Allpurpose Flour/Maida 3 cups
Rapidrise Dry Yeast 1 sachet (2 ¼ tsp)
Mixed Herbs 2 tsp
Olive Oil 3 tbsp
Garlic Salt 1 tsp
Salt 1 tsp
Sugar ½ tsp
Warm Water 1 cup (100-110 F)
Butter 1 tsp
For the Sandwich
Vegetables: Cucumber, Lettuce, Tomato, Pink Onions, Pickles, Olives, Bell Pepper, Spinach
Sauces: Mayonnaise, Sriracha, Ranch, Chipotle
Cheese: Pepper Jack slices
Salt, Pepper
Method
In a cup of warm water, add the Rapidrise yeast, sugar and 1 teaspoon salt. Let the mixture stand for ten minutes till it foams. In a large mixing bowl, mix flour, 3 tablespoon Olive Oil, Mixed Herbs and Garlic salt. Pour the frothy yeast into this mixture and make a soft dough. Add little water if required and knead well. The mixture may be sticky at first, knead it well till it converts to a soft dough. Apply oil over the dough and place it in a large bowl, cover it with a moist cloth and let stand for 45 minutes.
Preheat oven to 400 F/200 C. After 45 minutes, the dough will be almost double it's size. Punch down the dough and knead it for 5 more minutes. Divide the dough into four parts. Shape the bread dough into logs of desired thickness and length. If the length of the bread is 12 inches, the thickness will be around 3-4 inches. Place the breads in a greased baking tray and let it rest for 20-25 minutes. Transfer the baking tray to the oven and bake for 10-12 minutes, till the crust turns golden brown. Remove the breads from the oven and cool them on a cooling rack. Once cool, store them in an air-tight box till it is time to use them.
For making the subway sandwich, slice the bread from the centre. If you want to use cheese, place slices on it and toast the bread for a minute in the oven. Then remove from oven, place finely sliced vegetables of your choice on it. Spread Mayonnaise, hot sauce or other sauces of your choice. Close the bread and secure with a toothpick if required. Serve with a side of chips and Soda to replicate the Subway experience!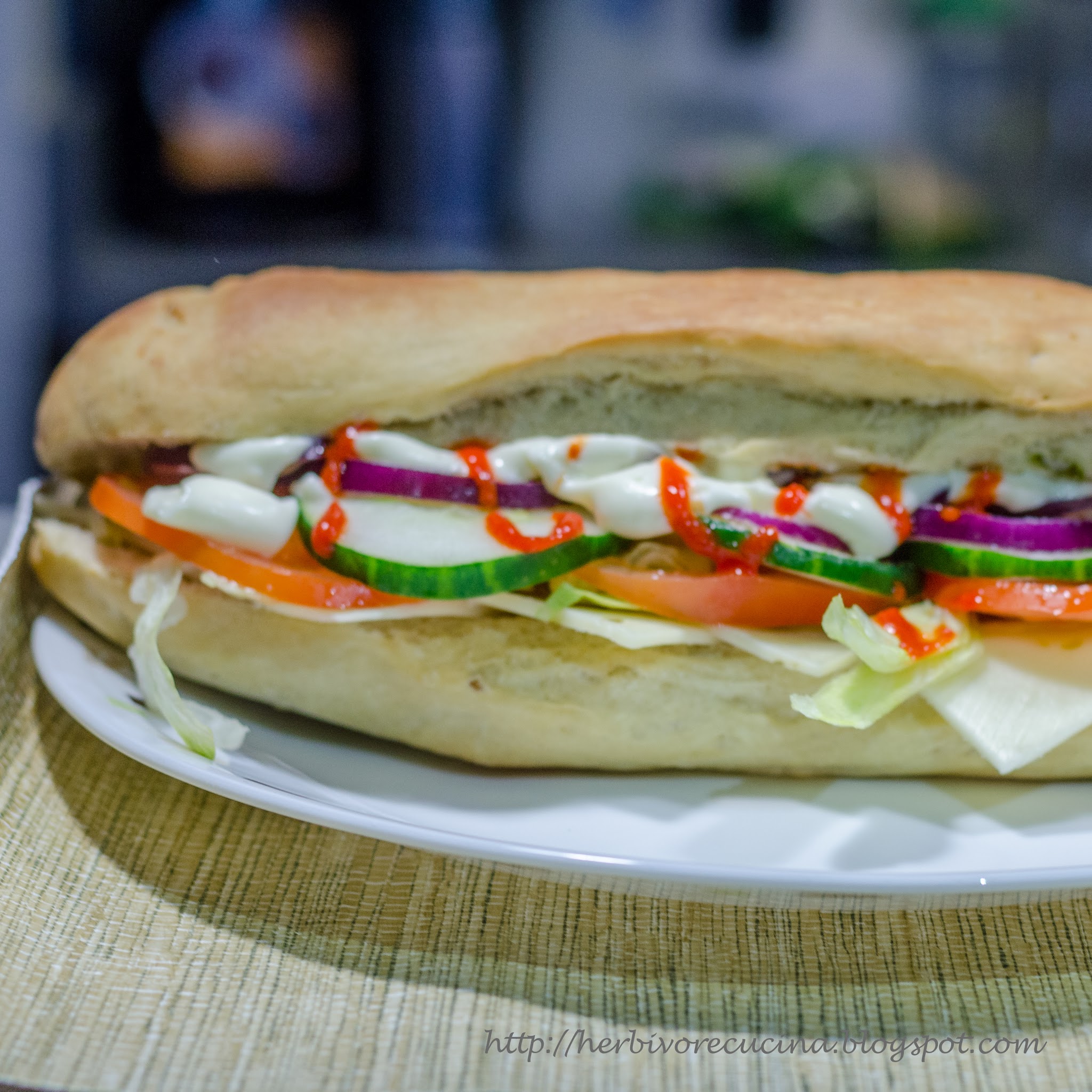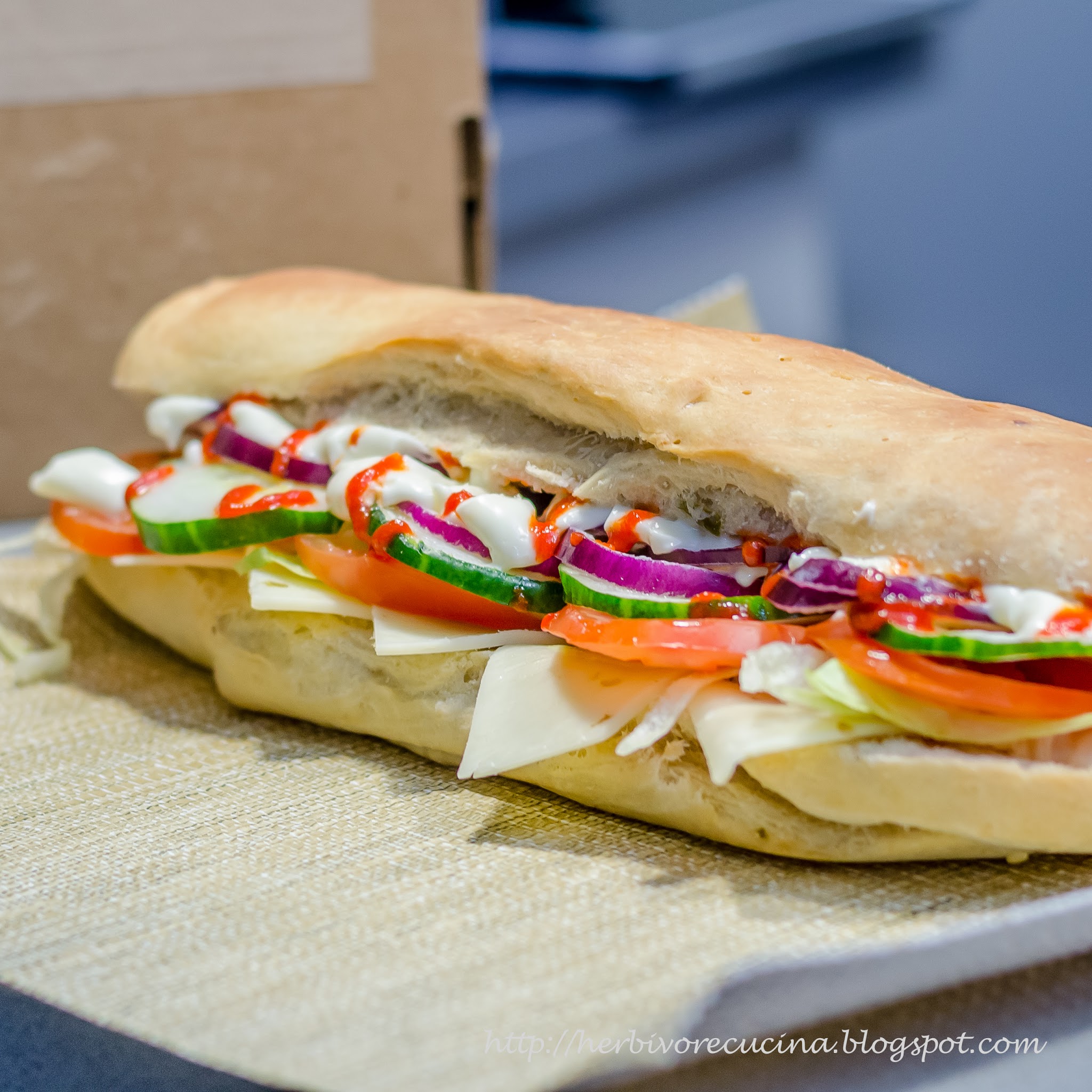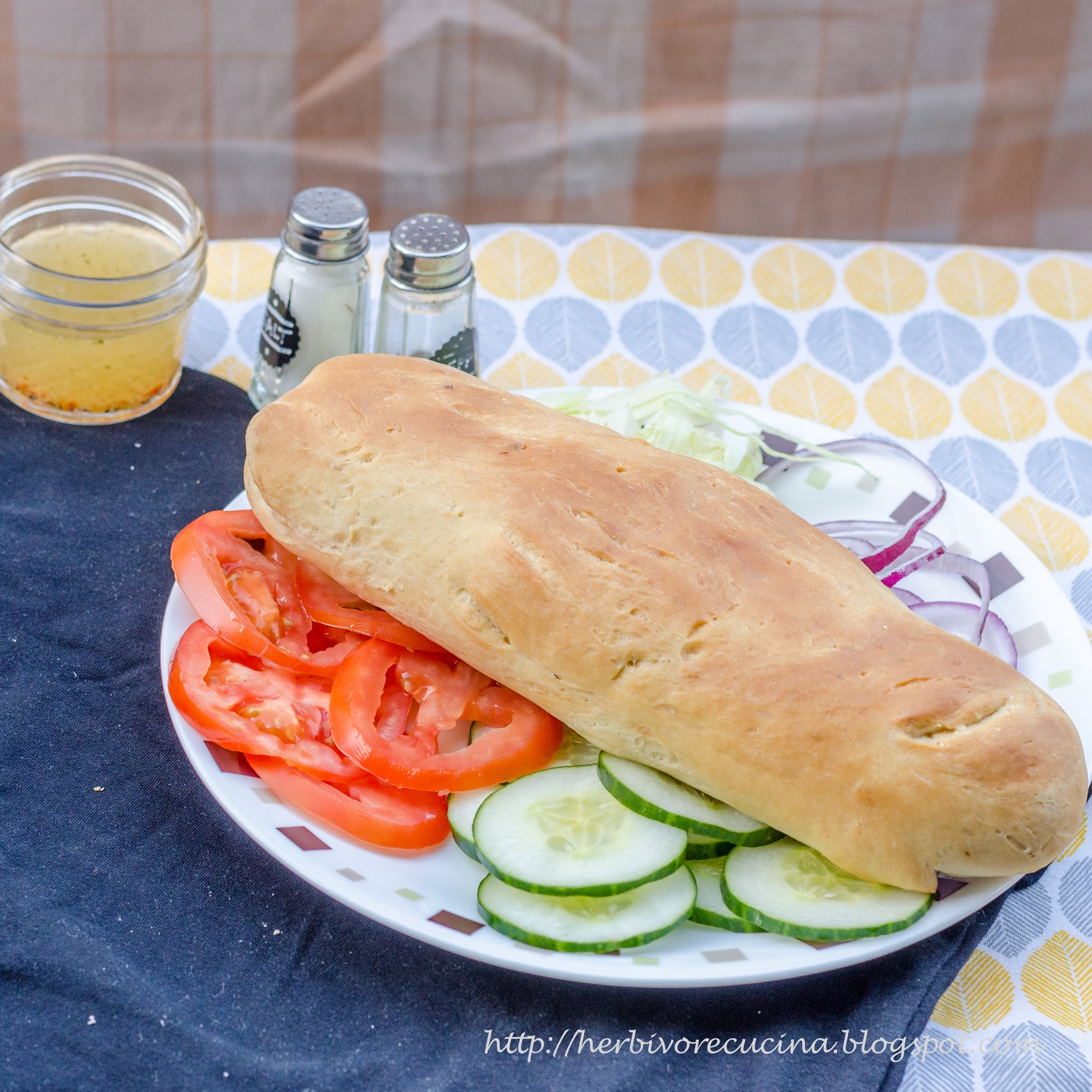 To try more breads, click here.