Blogging Marathon #67 Week 3 Day 2
Theme: Layered Dishes
Dish: S'mores


Today is the second day of the Blogging Marathon for the week and I am posting layered dishes this week. For today, I have a really easy and quick recipe that is loved by people of all ages. With just three ingredients and unlimited possibilities, S'mores had to finally make it to the blog today!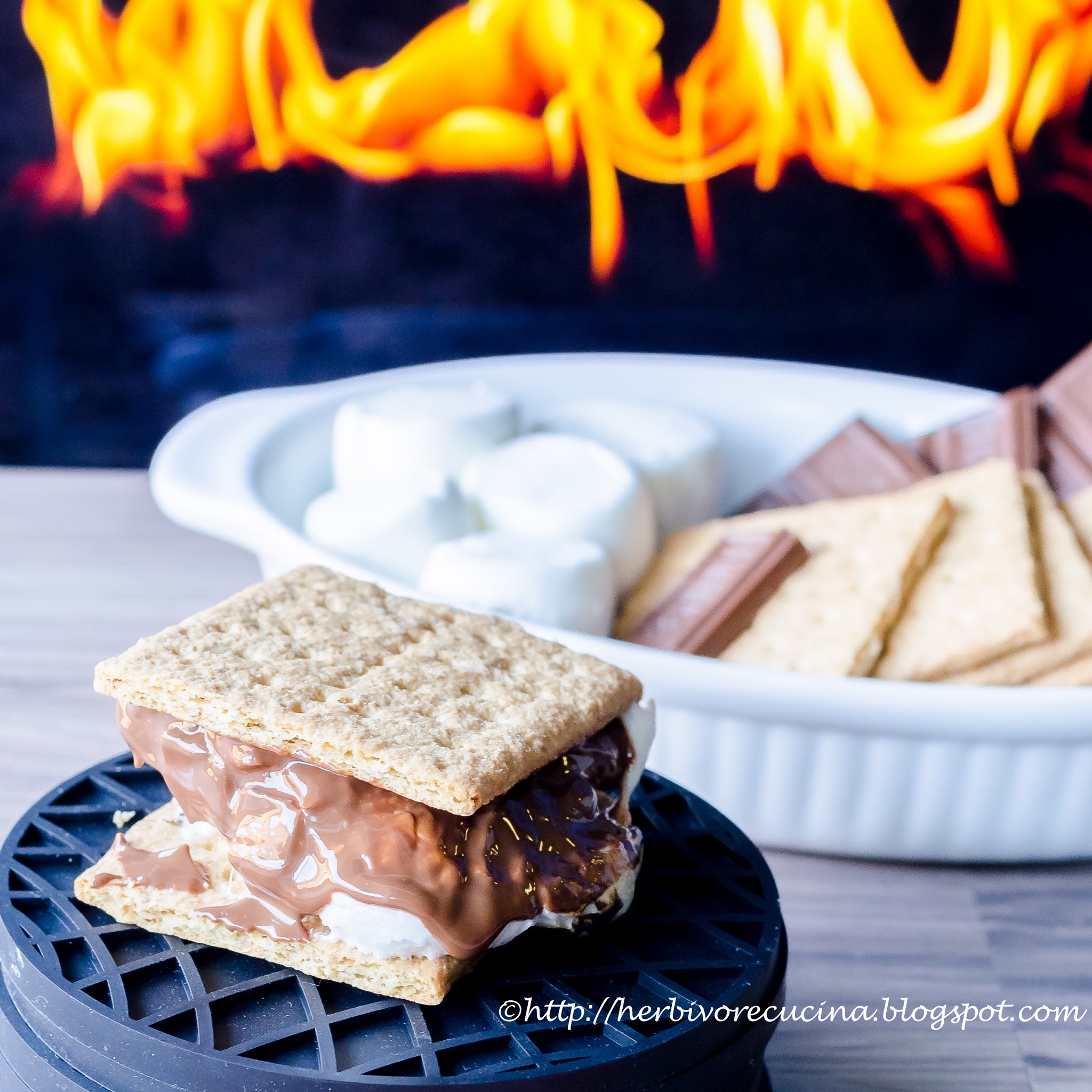 Summers are quickly coming to an end and we are having the last of our outdoor barbecues. While making skewers full of vegetables, tofu and paneer is something we do all the time, S'mores is the ultimate grilling dessert for summers. The reason for us is that the dessert is a lazy one, unlike the cobblers and grilled fruits and the like.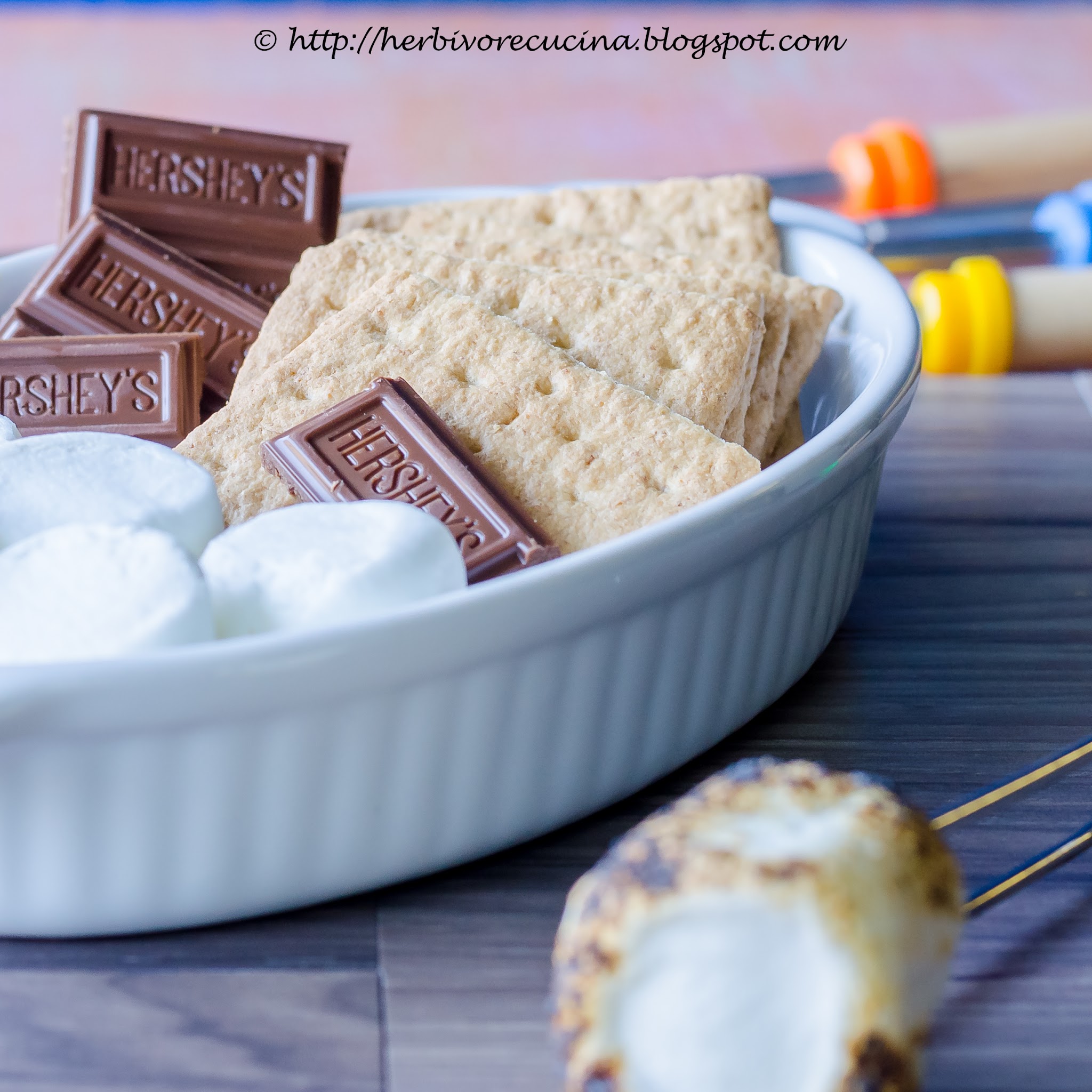 Those desserts need a lot of ingredients and some effort. Instead, S'mores just needs three ingredients and a roasting fork. After all the barbecue excitement, just relax by the campfire or grill and roast the marshmallows. It just takes two to three minutes and assembling the s'more is another 30 seconds! So under five minutes, you can have a indulgent dessert ready!

If you are adventurous, you can add grilled fruits in the sandwich. Also, substitute the graham cracker for a cookie of your choice and you have a delicious combination. A lot of people like their S'mores with peanut butter slathered over the cracker. With this dessert, the possibilities are endless!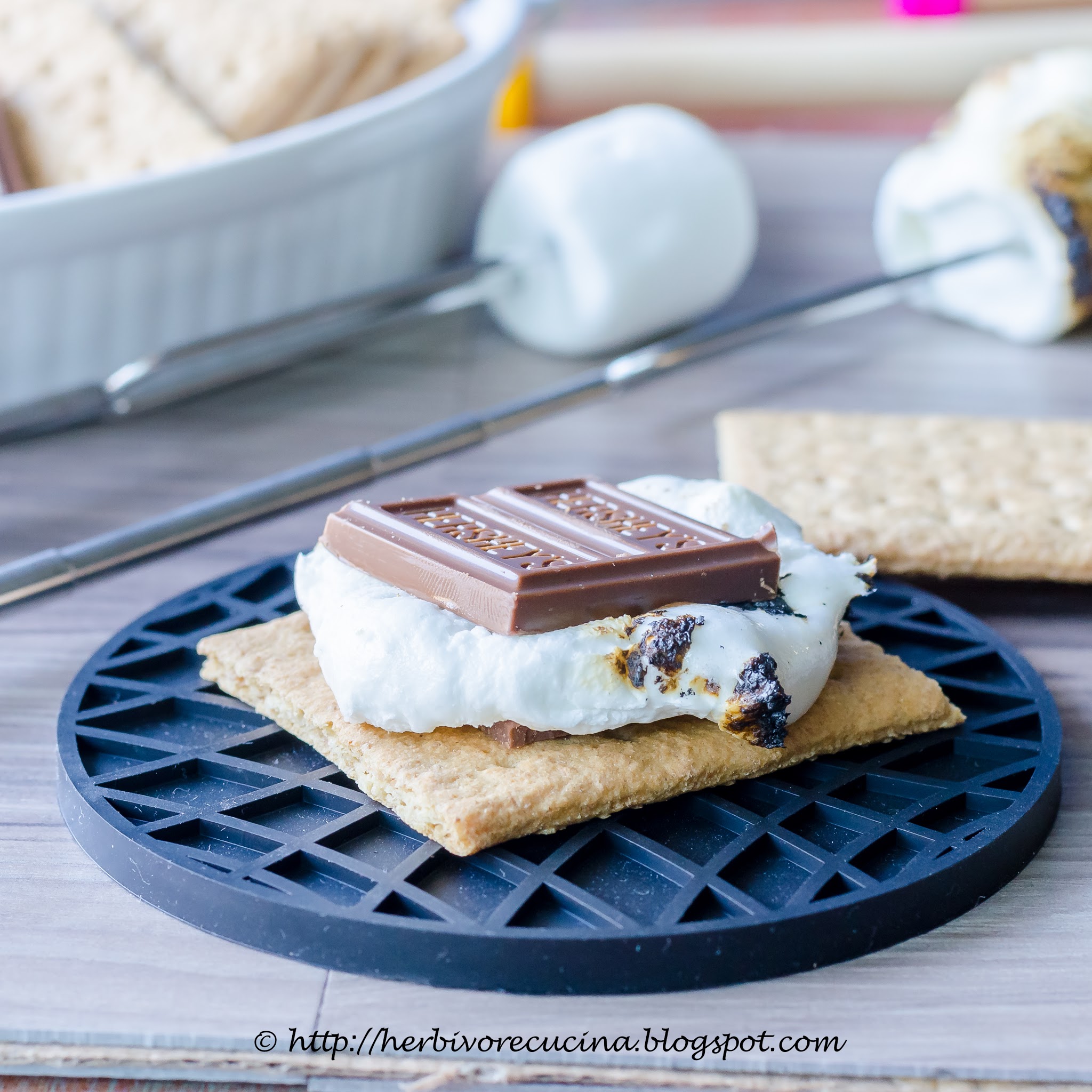 Ingredients
Graham Crackers 1 per sandwich
Hershey's Milk Chocolate 1 packet
Jet Puffed Marshmallows a few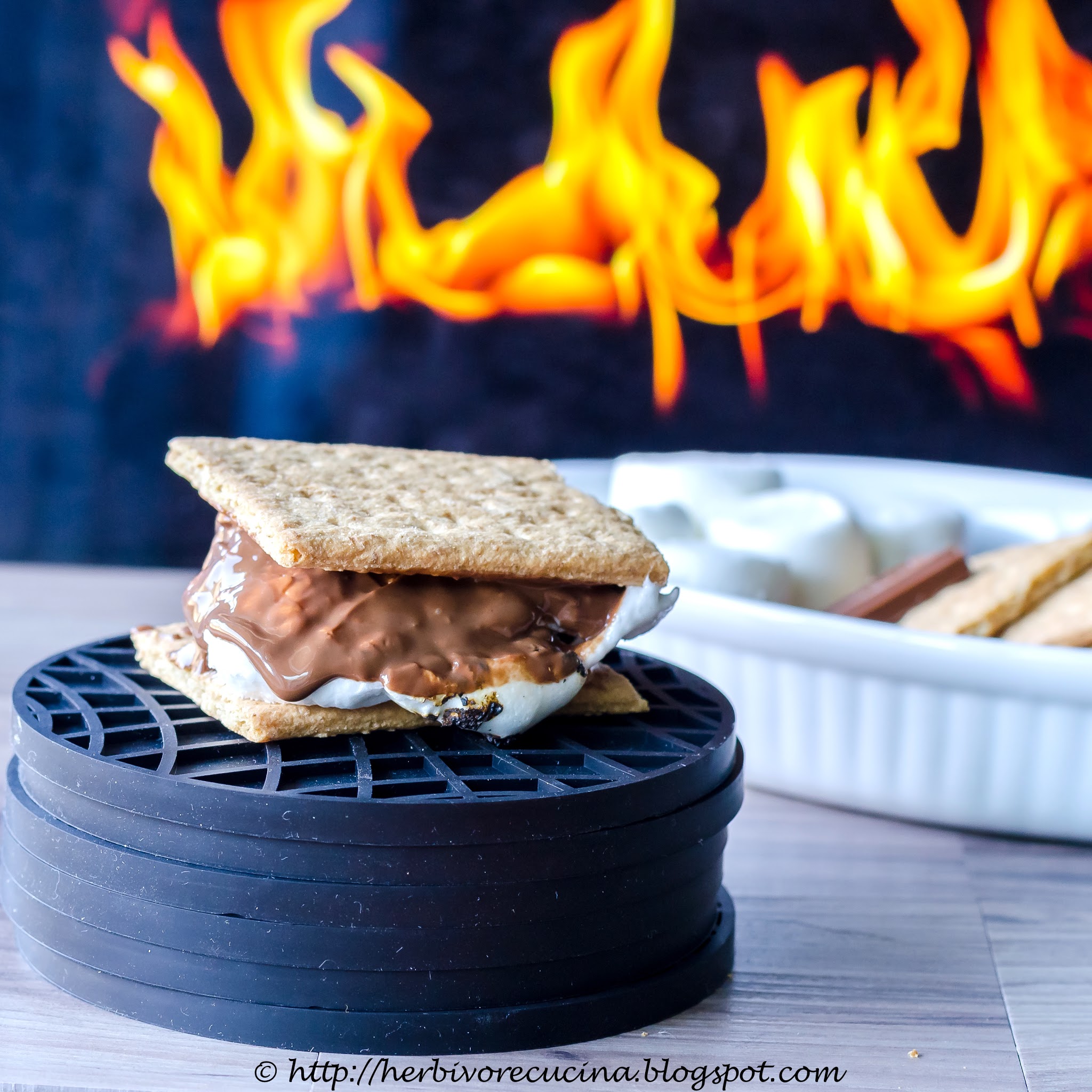 Method
To make marshmallows on the grill / gas stove: Take a large marshmallow in a roasting stick and evenly roast till the marshmallow puffs and is evenly brown.
To make marshmallows in an oven: Evenly spread the marshmallows on a baking tray lined with parchment paper and place in a 350 F preheated oven for a minute so that it is evenly puffed and brown.
Break a cracker into two squares and place two pieces of milk chocolate and then press the marshmallow on it. If you like chocolate, add two more chocolate pieces and top with another biscuit. Enjoy warm.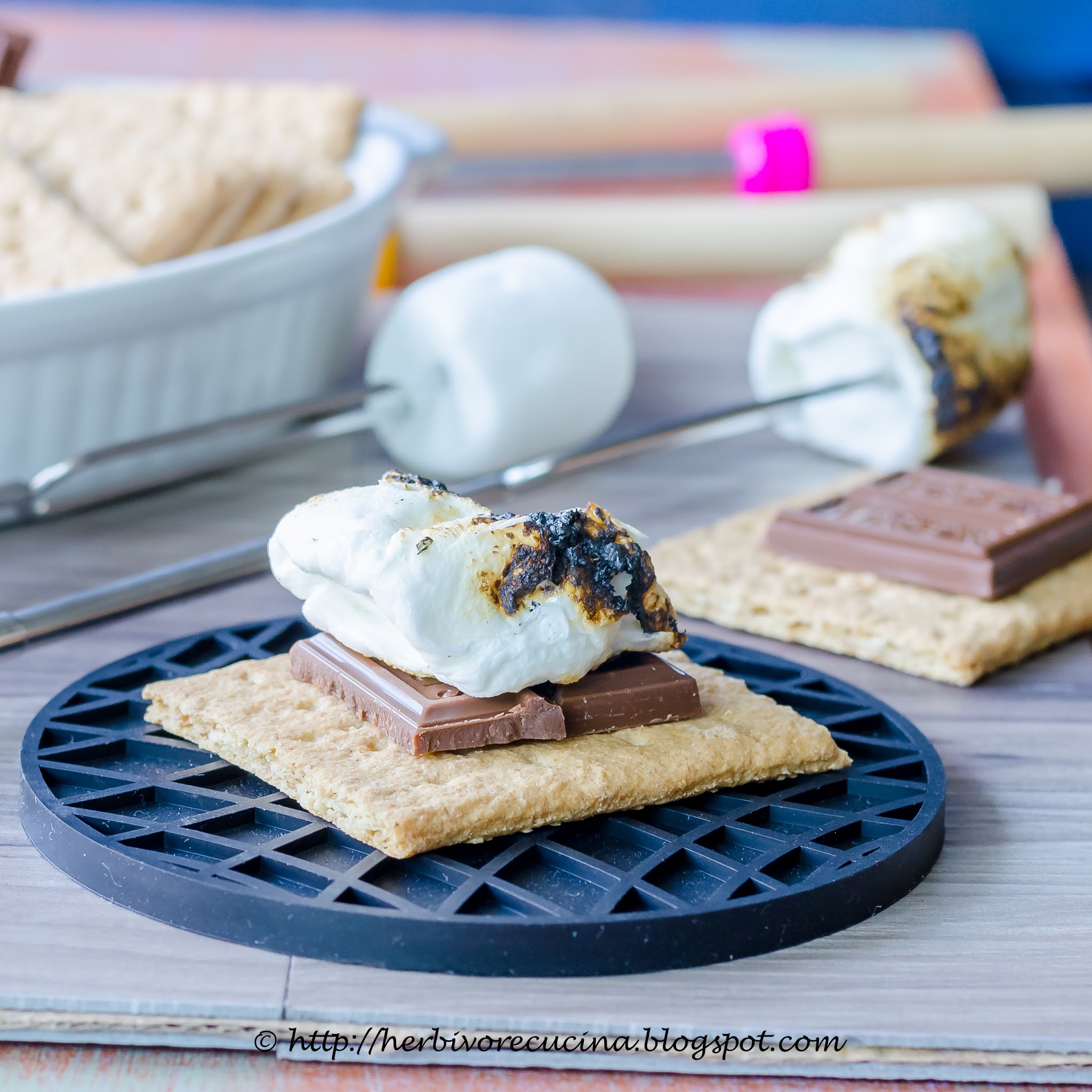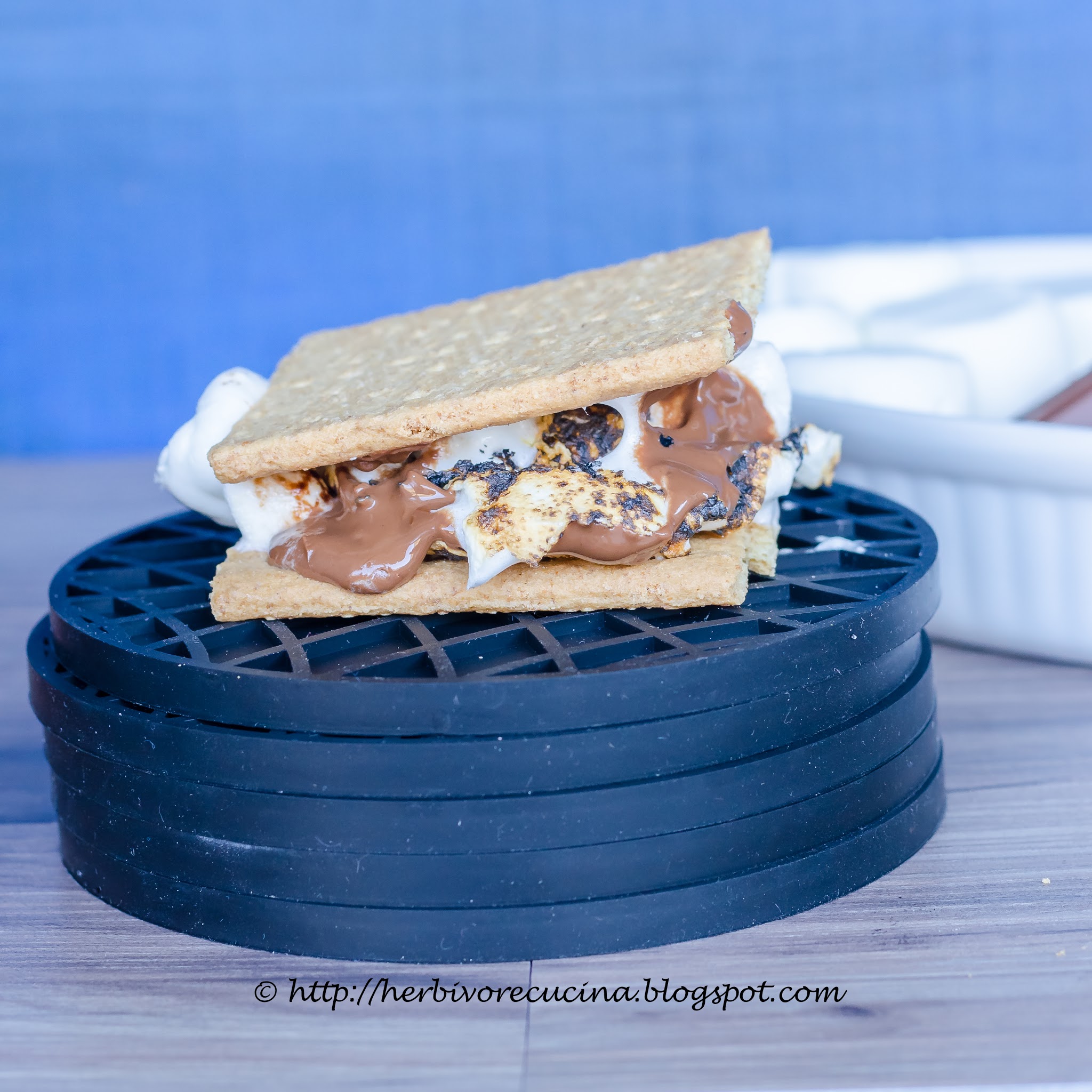 Check out the Blogging Marathon page for the other Blogging Marathoners doing this BM#67