Kuzhi paniyaram is a Tamil dish made by steaming batter — traditionally made from black lentils and rice using a mould. The batter used is the same as that for idli and dosa. Kuzhi paniyarams can be made sweet or spicy. The spicy version has sautéed onions and green chillies mixed with the batter.
This recipe is of an instant Paniyaram, using Rava Idli mix!! Takes about 20 minutes end to end and tastes really good. These idlis are midway between steamed idlis and fried ones. They are essentially pan fried mini idlis. A quick fix when you are in a rush but craving to have something tasty! This dish is good as an appetizer at a party or as a quick snack.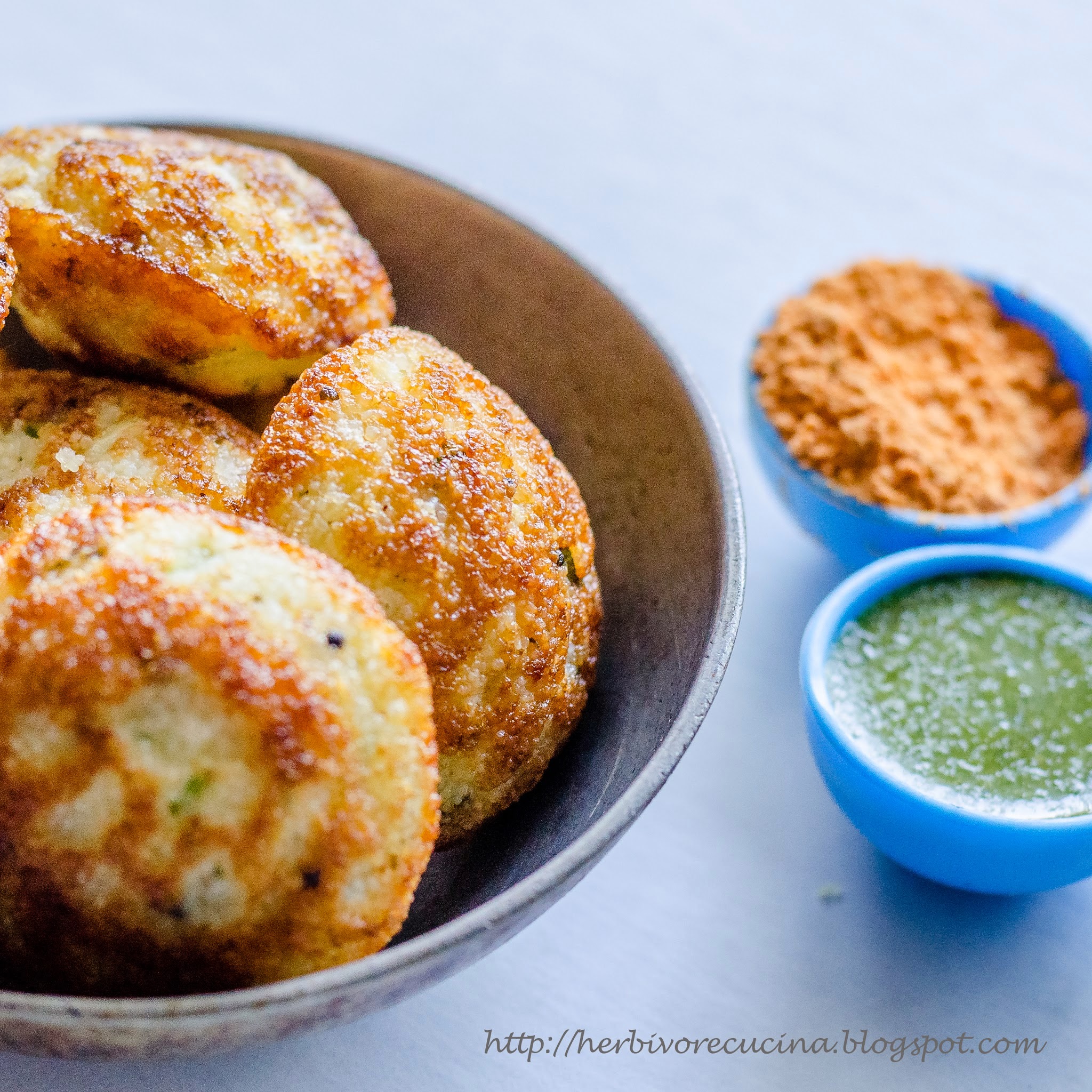 Ingredients
Instant Rava Idli Mix, 1 packet
Yoghurt 2 cups
Onion, 1 diced
Green Chillies, sliced thin
Cilantro
Water
Oil/ cooking spray to line pan
Other requirements
Paniyaram Pan
Method
In a large mixing bowl, add the Instant rava idli mix and yoghurt. I used one packet of MTR Instant Rava Idli Mix. Add little water as required and mix well. If the yoghurt is not sour, add 1 ½ cup of yoghurt and ½ cup sour cream. Let the mixture rest for ten minutes.
After ten minutes, if the mixture is too dry, add some more water and mix. Combine onions, chillies and cilantro with the mixture and make a batter that is of cake batter consistency.
Heat the Paniyaram stand and add little oil/ cooking spray in all the spheres. Put a spoonful of the mixture in each sphere. Cook covered on medium flame for 5-6 minutes. Once the top layer becomes little hard, turn them around and cook till golden brown.
Remove and serve hot with Cilantro Chutney and Malka Podi chutney. This dish makes an instant appetizer for a South Indian themed party or a quick snack or tiffin option!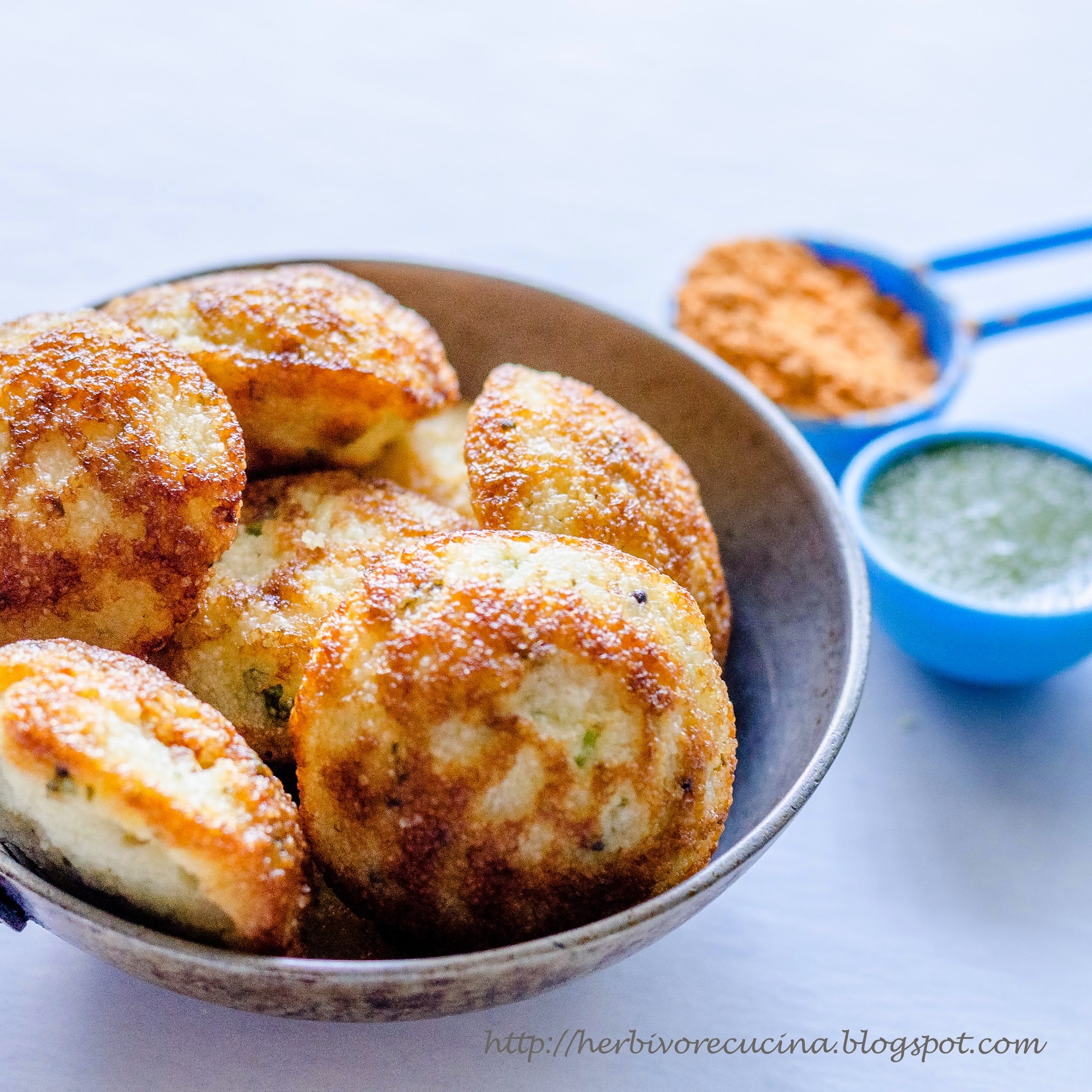 To make a different version of the same idli:
Let the idli cool for a few hours. Cut them into two. In a pan add oil and sesame seeds and let them crackle. Add a spoonful of Malka Podi Chutney and put in the idli bites. Mix well and Turn down the flame. Garnish with cilantro and serve as a snack.