No Mumbaiite is a stranger to the famous Mumbai street food, Kanda Bhajji. Enjoy this delicacy straight out of the wok from a roadside vendor when it is pouring, or relish it at home with spicy green chutney and a cup of hot Masala Chai, Kanda Bhajji is always wonderful!
Try out this recipe of making it at home, almost as good as the one we eat from the roadside vendor.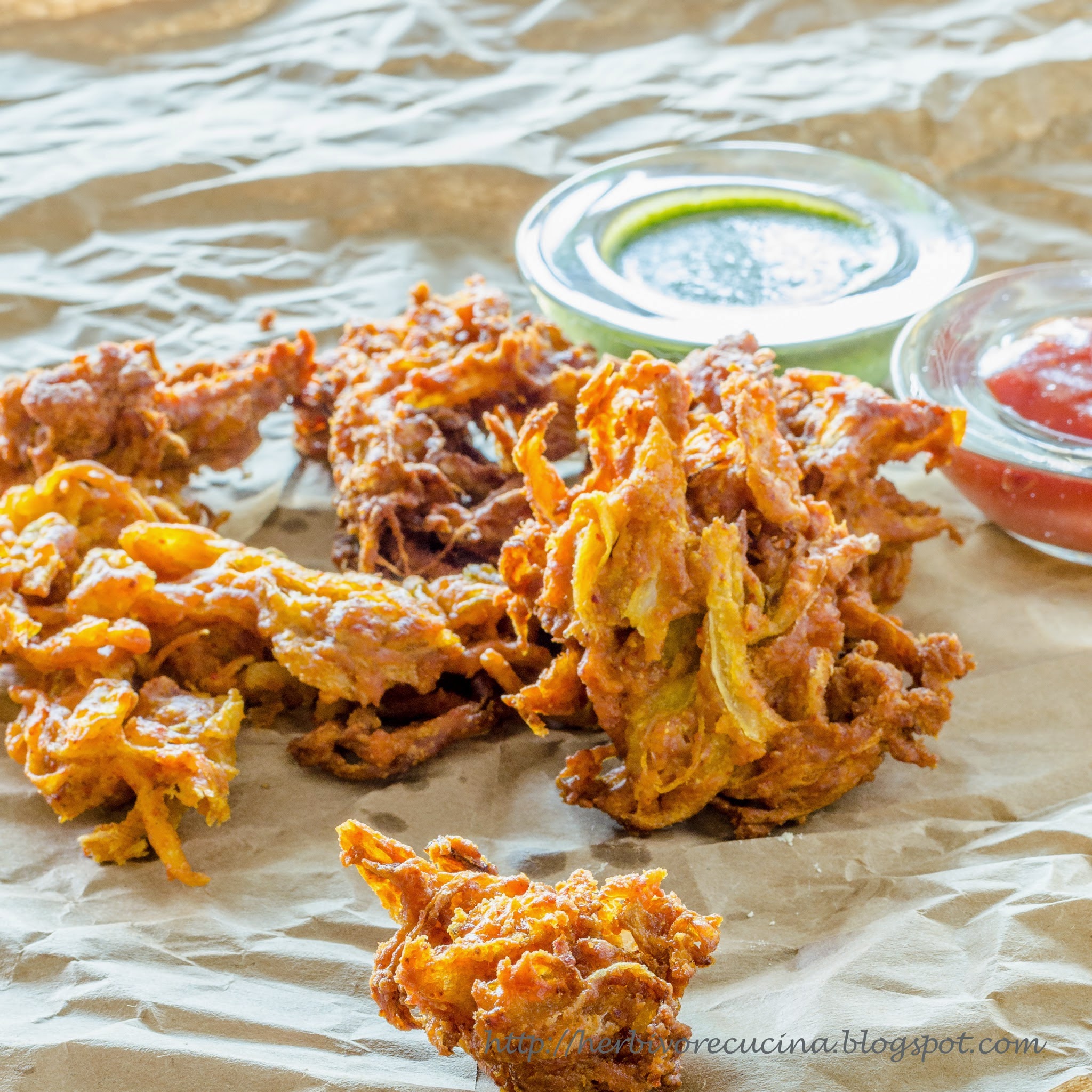 Ingredients
Red Onions, 2 large
Chickpea Flour 1 cup
Corn Flour ½ cup
Red Chilli Powder
Asafoetida
Turmeric Powder
Dhania Jeera Powder
Salt
Oil to fry
Method
Peel and slice the Onions into thin julienne. Add salt, turmeric powder, asafoetida, dhania jeera powder, red chilli powder and mix well. Rub in the masalas into the onions and let it rest for ten minutes.
Heat oil in a wok. Once the masalas are absorbed into the onions, divide the onions into small parts. In one part add in some chickpea flour and corn flour and mix well. Fry small parts of the flour coated onions till they are golden brown. Remove from oil and remove excess oil on a kitchen towel.
Serve hot with Green Chutney and Masala Chai. Enjoy as Bhajji Pav, stuffing the Kanda Bhajji between a sliced Pav and serve with Spicy Garlic Chutney.