The most famous item in any Irani cafe in Mumbai; the most sought after biscuit in Surat, a city in Gujarat; a pretty complex looking piece of tea-time snack. Yes I am talking about the Khari biscuit. Eaten it so often in different places at different times of the day, who knew these biscuits were so easy to prepare?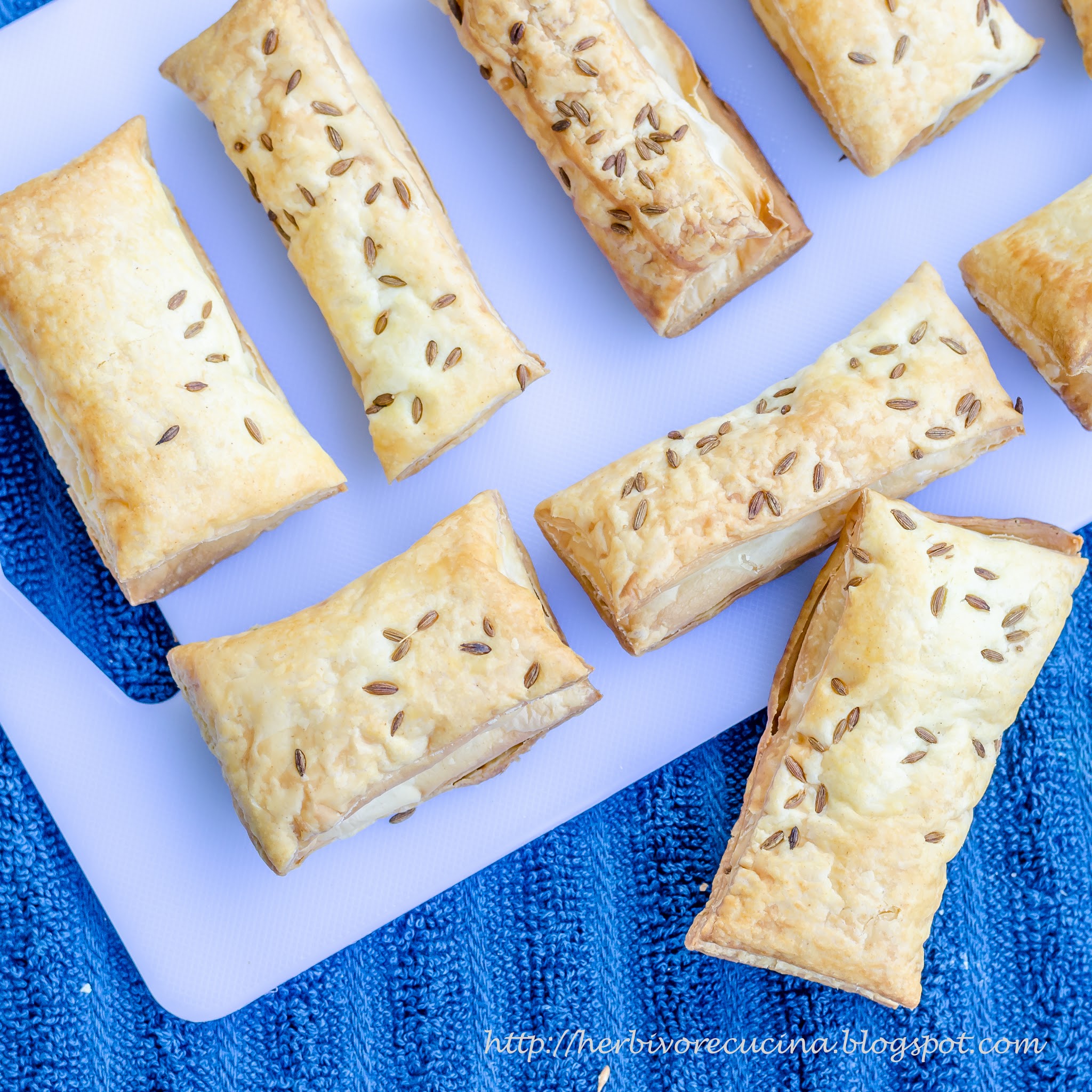 Based on which flavor you want to make, you will need two or three ingredients. I have made the simple butter Khari, using just butter and store bought puff pastry sheets. The other variations to this could be Cinnamon Khari, Jeera Khari or Masala Khari biscuits.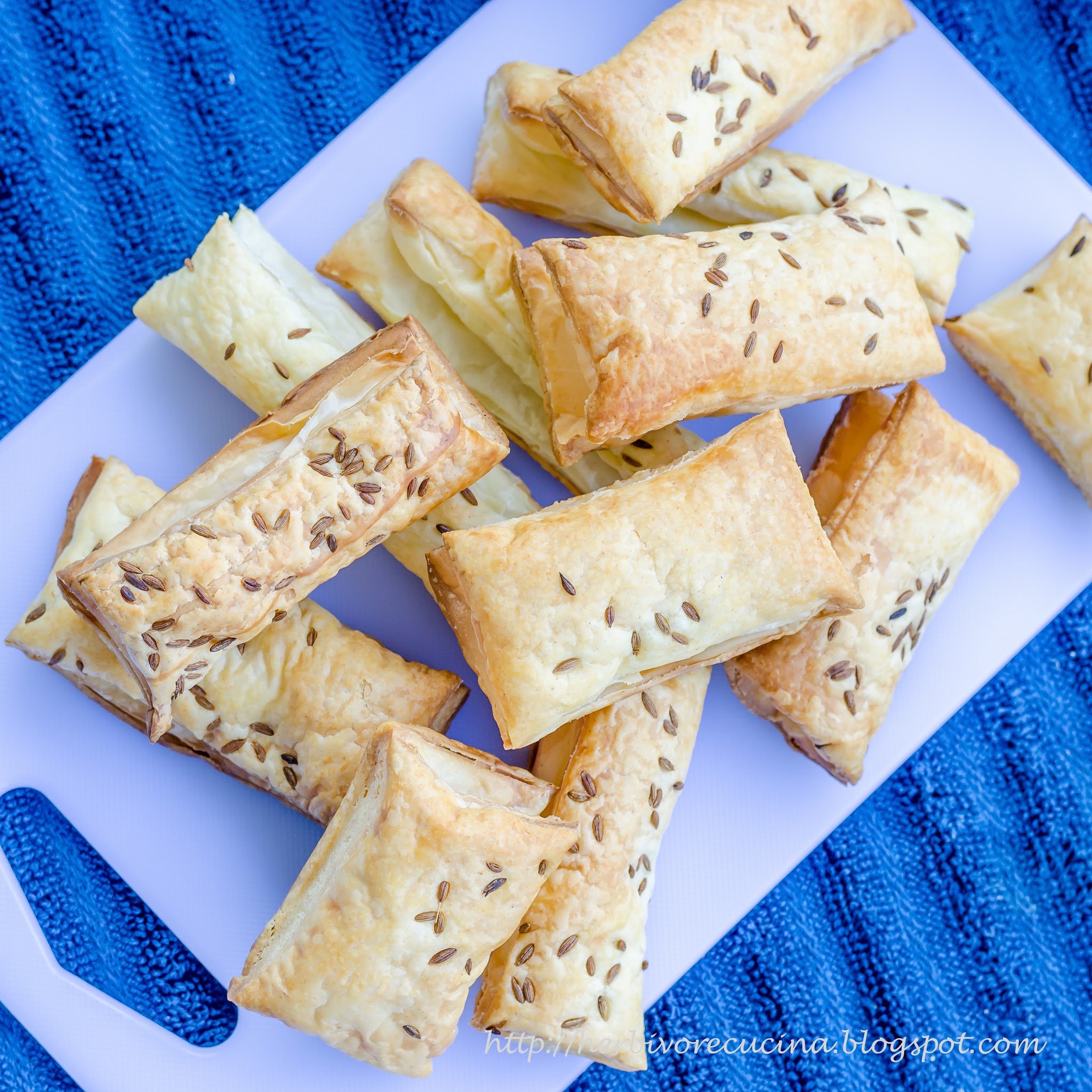 Ingredients
1 packet store bought puff pastry sheets
Butter
Cumin Seeds, a handful
Method
Preheat oven to 400 F. In a baking tray, line parchment paper or grease it with butter or ghee. Thaw the puff pastry to room temperature. Once it is at room temperature, cut it into three or four pieces depending on the size of the sheet and required biscuit sizes. I made biscuits of two sizes, long ones to dip in tea and eat; and bite sized ones too.
In order to make masala or jeera khari, sprinkle cumin seeds or masala on the sheet, and lightly roll the rolling pin on it to stick the cumin/ masala onto the sheet. Then cut the biscuits.
Place the cut puff pastry on the baking tray, and brush little butter to it. You can also brush milk on them. Bake the biscuits till the top is slightly brown. I took 12 minutes for the smaller biscuits and 15 for the big ones. However, the time varies based on the sheets and the oven make.
Once they are little brown, remove from the oven and cool on cooling rack. Once completely cool transfer to airtight container and enjoy with a cup of Masala Chai! These biscuits can be stored in airtight containers for a week to ten days!!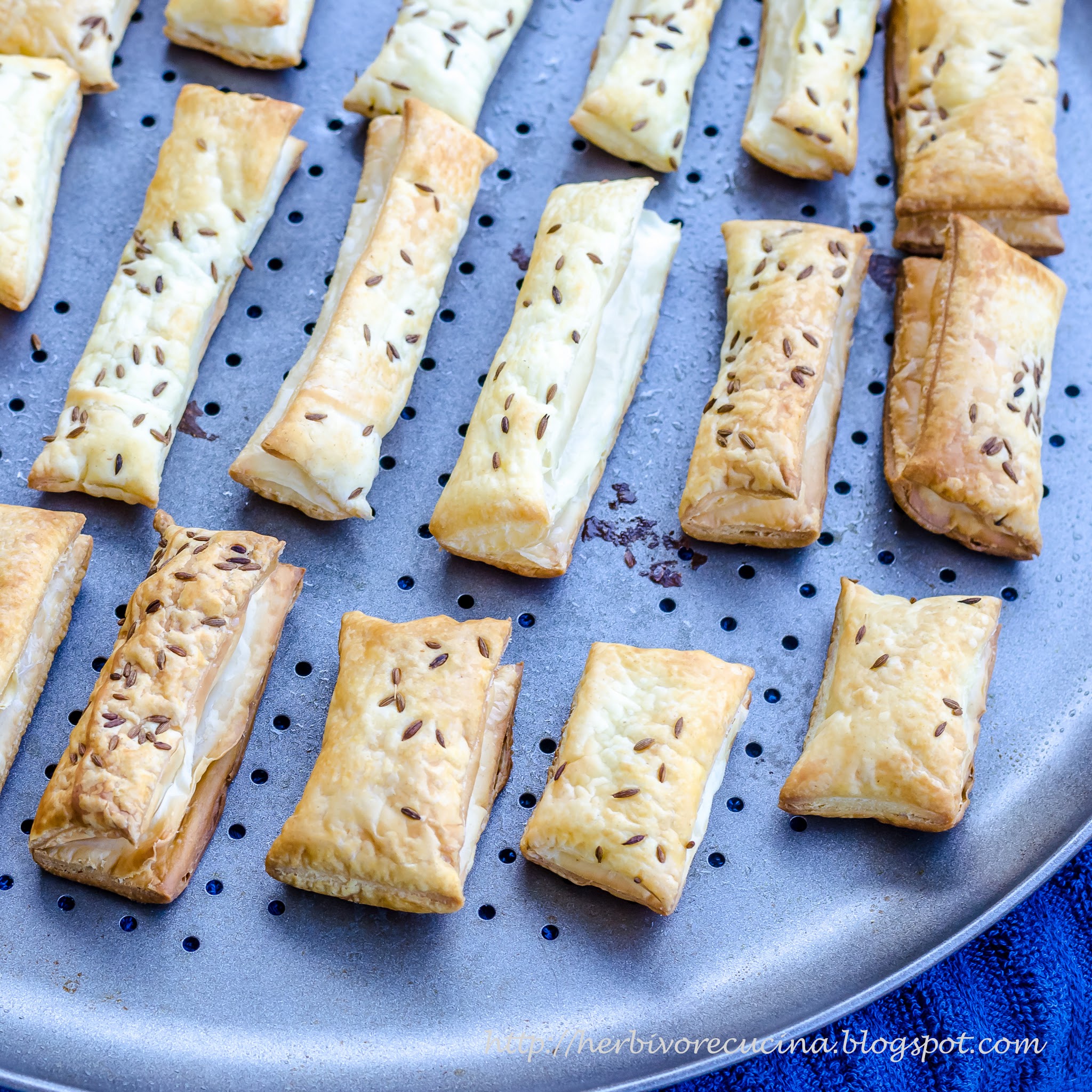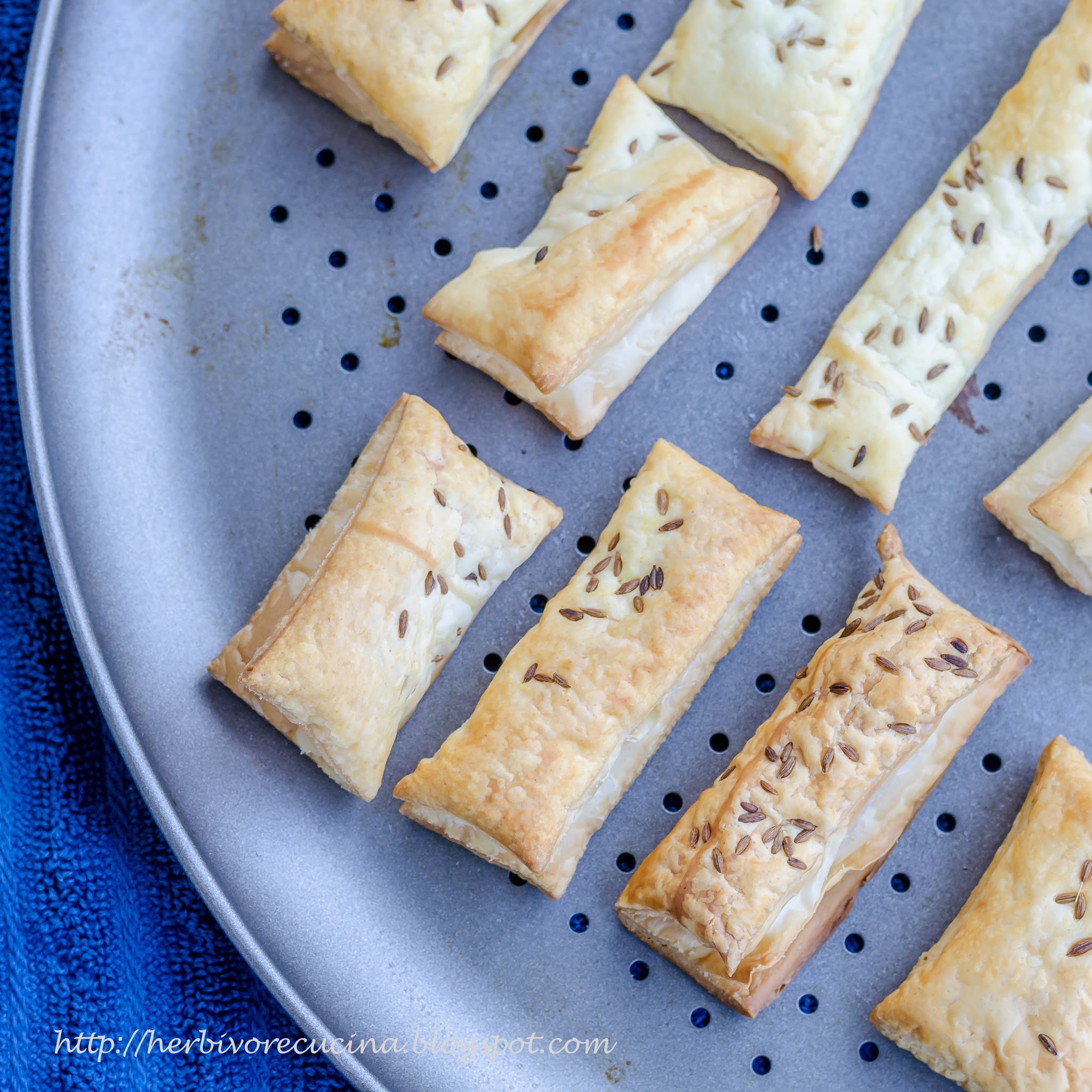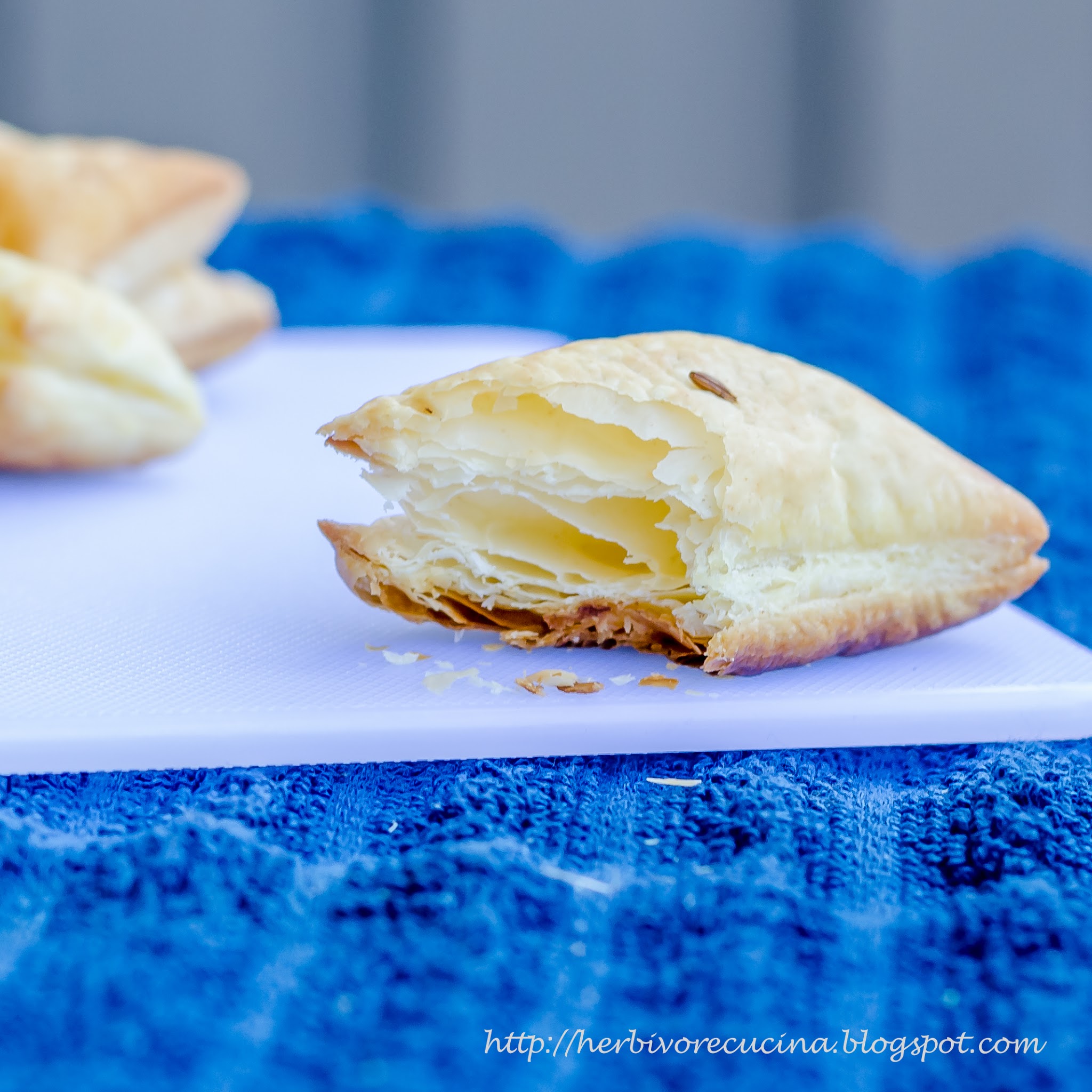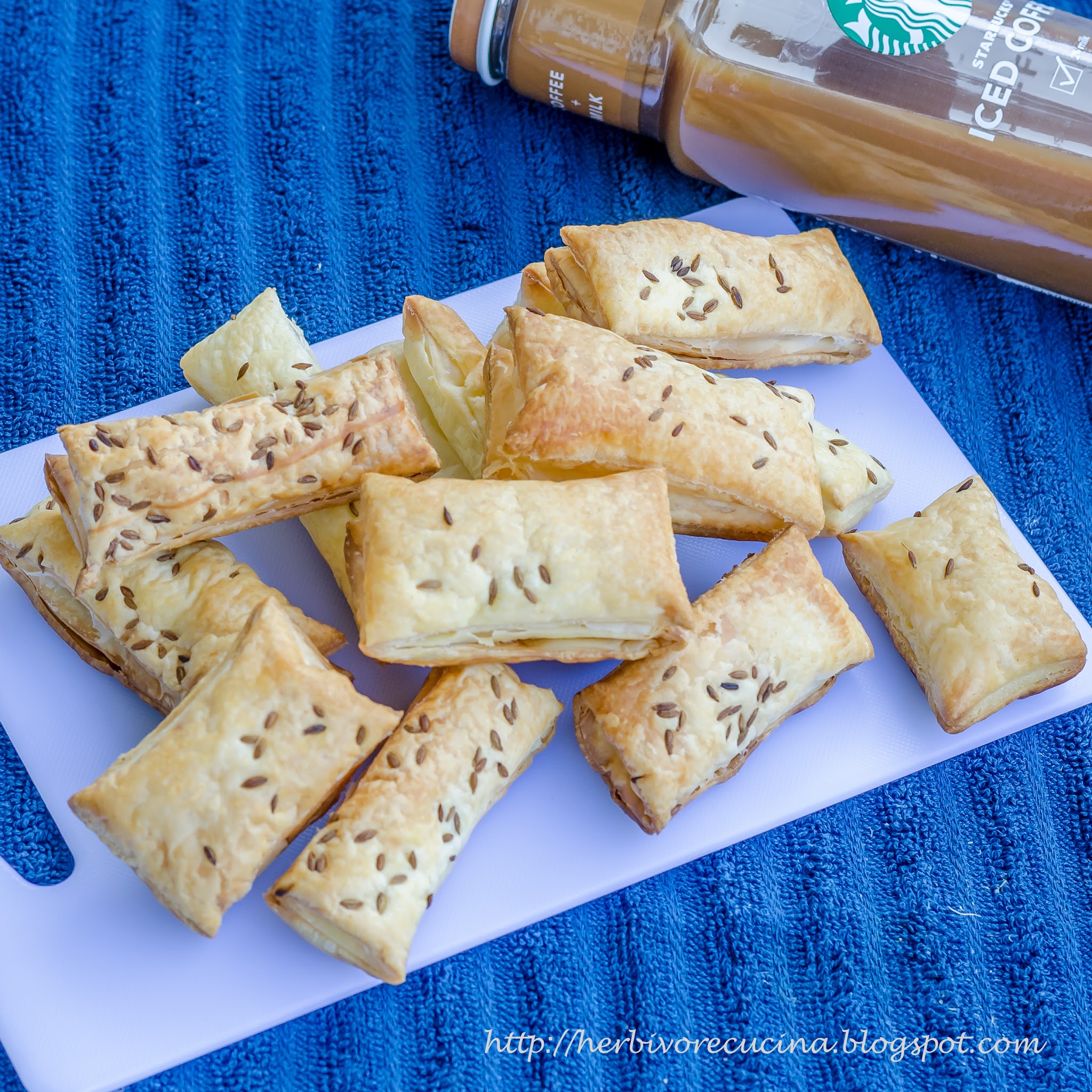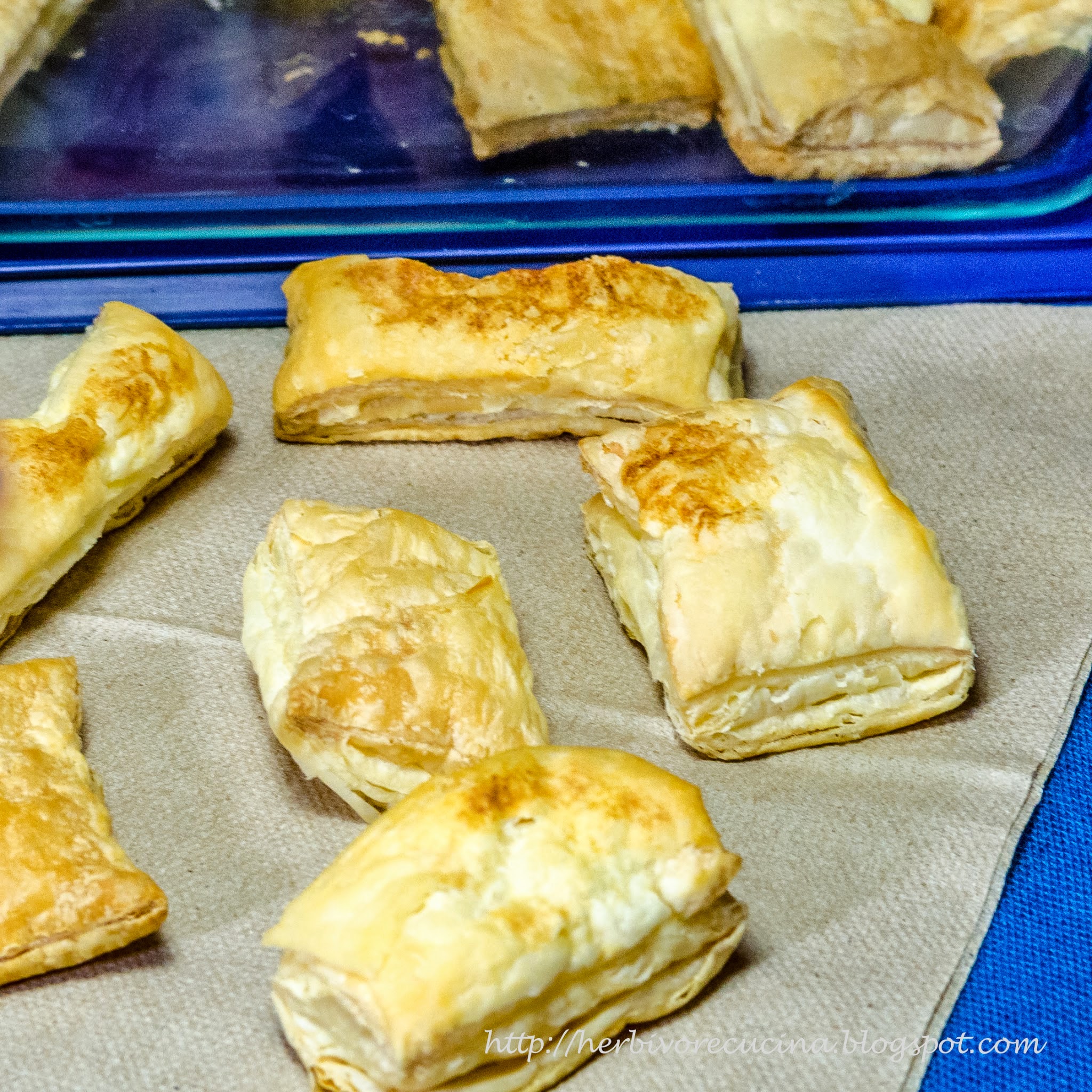 If you want to give your puff pastry a sweet or savory touch, try these Sweet and Savory Pinwheels.
Also try these simple and tasty 5 ingredient, 30 minute Almond Cardamom Cookies, our favorite Nankhatai!!
Try these Chocolate Mooncake Cookies too!!