Who wants a yummy popsicle that is not milk based? This Kiwi Coconut popsicle is for you! Plus a drink that goes really well with it!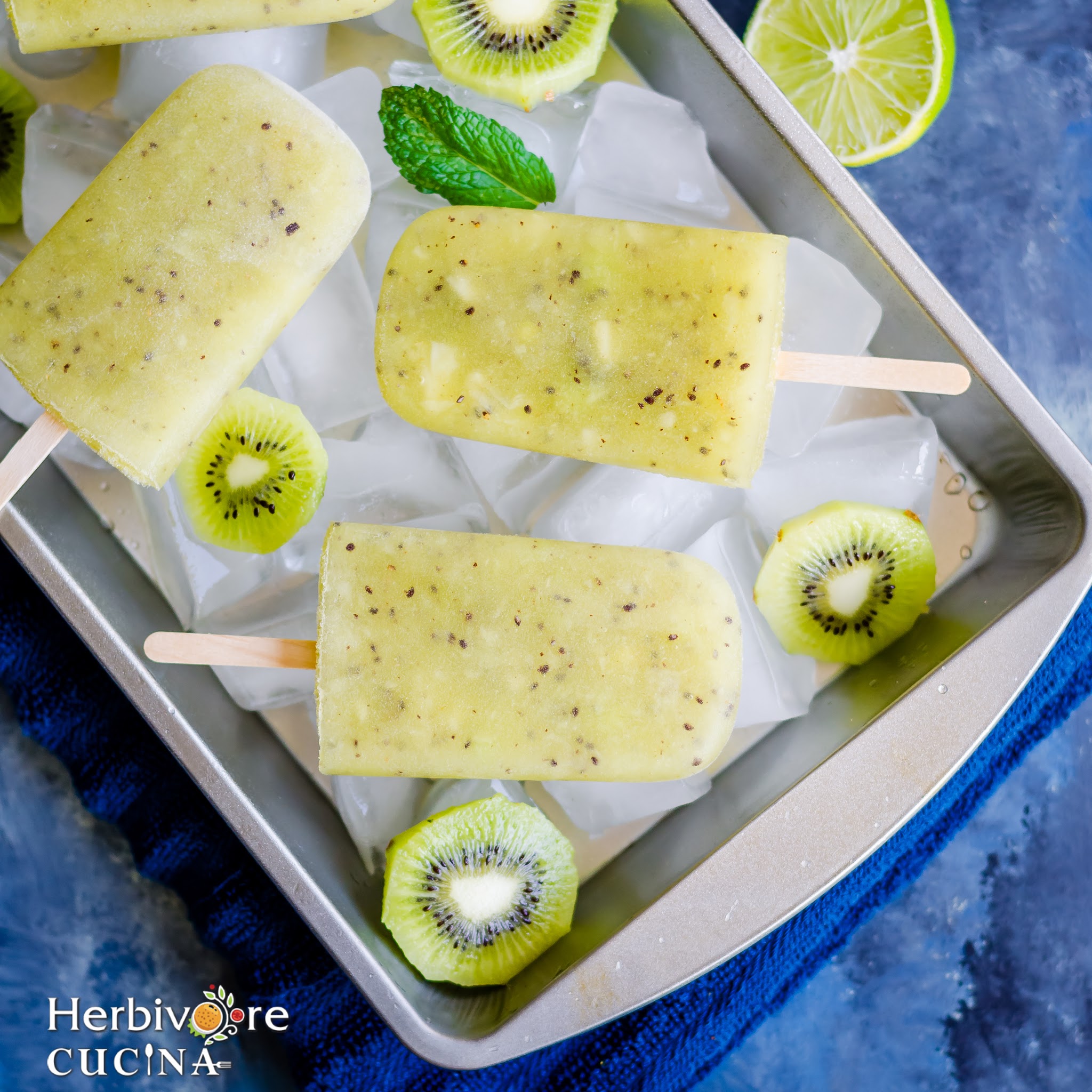 Popsicles, the most craved dessert of Summer is best enjoyed in the heat. There are tons of combinations to make the best popsicles. Over the past I have made and posted Vanilla Popsicles, Masala Chai Popsicles and Mango Pops.
All these popsicles were milk and cream based. However, I wanted a lighter version of popsicles this time around. So I made this one! The base of these popsicles is coconut water.
For the longest time I have avoided everything Coconut. Never been a fan of anything except fresh coconut pieces, I recently started enjoying Coconut milk, cream and lots of Coconut water. And not to forget all the toasted coconut bites on cereals.
Now that we have fallen in love with everything coconut, I decided to make these popsicles. Recently I brought home a truckload of kiwi from the Farmer's Market. So kiwi has made an appearance in many recipes lately. So combining kiwi with the coconut water, I made these Popsicles.
The sweetness of kiwis, the flavorful coconut water and the freshness from mint leaves and Key limes made the PERFECT recipe for a summer pop. I added so me sugar, but you can decide how sweet you like your pops. Plus, you can substitute sugar with dates or honey too. The recipe has proportions for a slightly sweet and sour popsicle. Adjust the amounts based on personal preferences.
Here is another recipe that I used the pops for. I made an amazing Kiwi Lemonade using similar ingredients as the popsicle. However, I left out the ice cubes. Instead of ice, I overturned a Kiwi Popsicle into the glass. That way, as the popsicle melted, it only added more flavor to the lemonade instead of thinning it out while using ice cubes!
Isn't that a fantastic idea? This popsicle based drink makes a perfect treat all summer! Make these popsicles before hand and use them for a party to make the drinks. Alcohol fans? Make the popsicles and overturn them in your favorite cocktail!!
If you are not in mood for drinks, just enjoy the pops! I finished three before I could get myself to shoot the drink! The sweet and sour popsicles are perfect for the summer heat! And if you are not particularly fond of kiwi, replace it with a fruit of your choice. Strawberries, mango and cherries work really well with this recipe! Hope you enjoy Summer with these yummy popsicles!


Ingredients
For the Pops
Kiwi 3-4 medium
Coconut water 1 ½ cups
Sugar 1 tsp
Mint 4-5 leaves
Key Lime 1
For the Lemonade
Kiwi 1 medium
Sugar 2 tsp
Key lime 1
Coconut water ¼ cup
Water 2 cups
Kiwi Pops 2
Rock Salt 1 tsp
Method
For the Popsicles
Peel the kiwis and cut to cubes. Place in the blender, add sugar, mint leaves, juice of 1 Key lime and coconut water.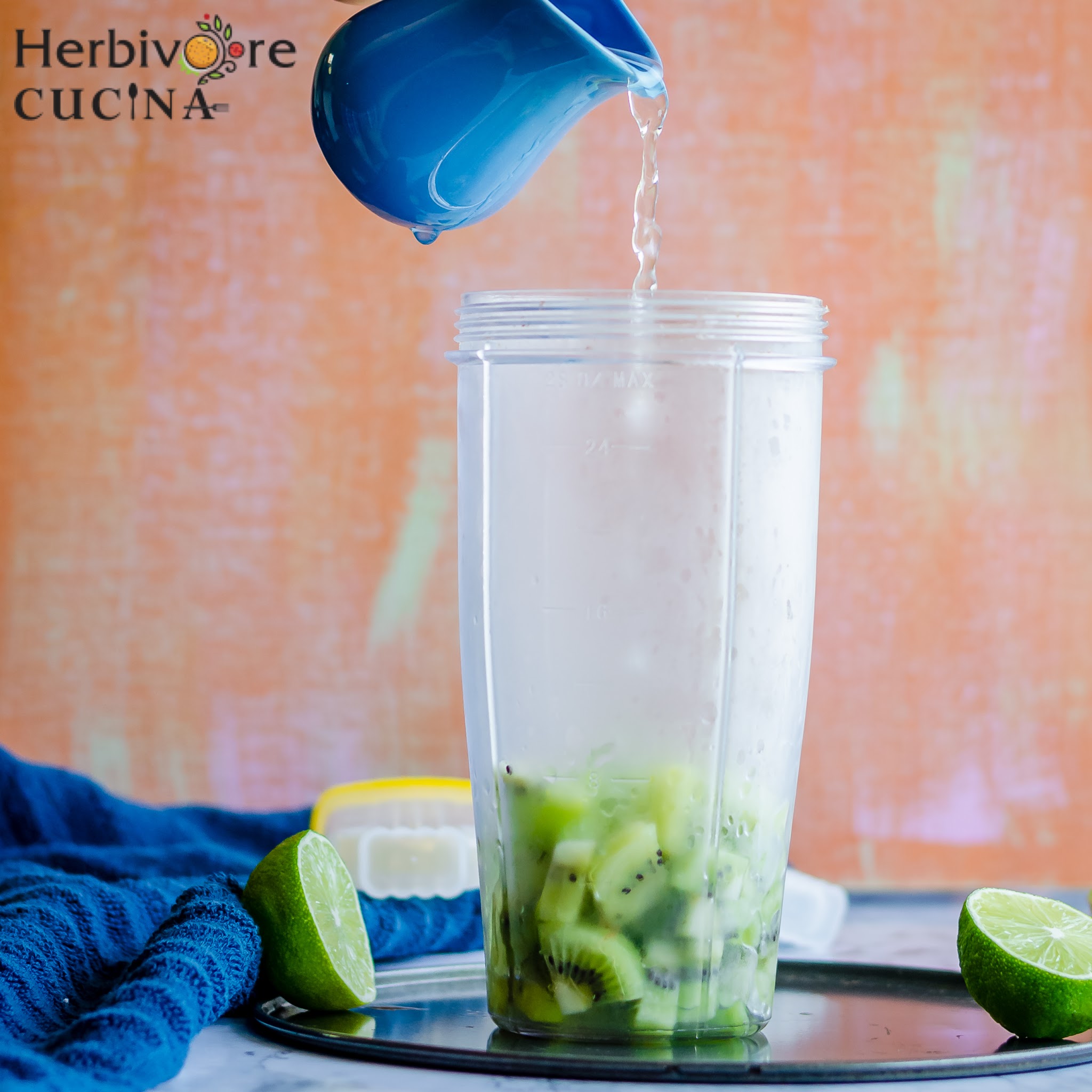 Blend to a smooth mixture. Taste and adjust sugar if required.
Divide the mixture into 6 popsicle molds. Freeze for 4-6 hours or overnight. Enjoy the pops!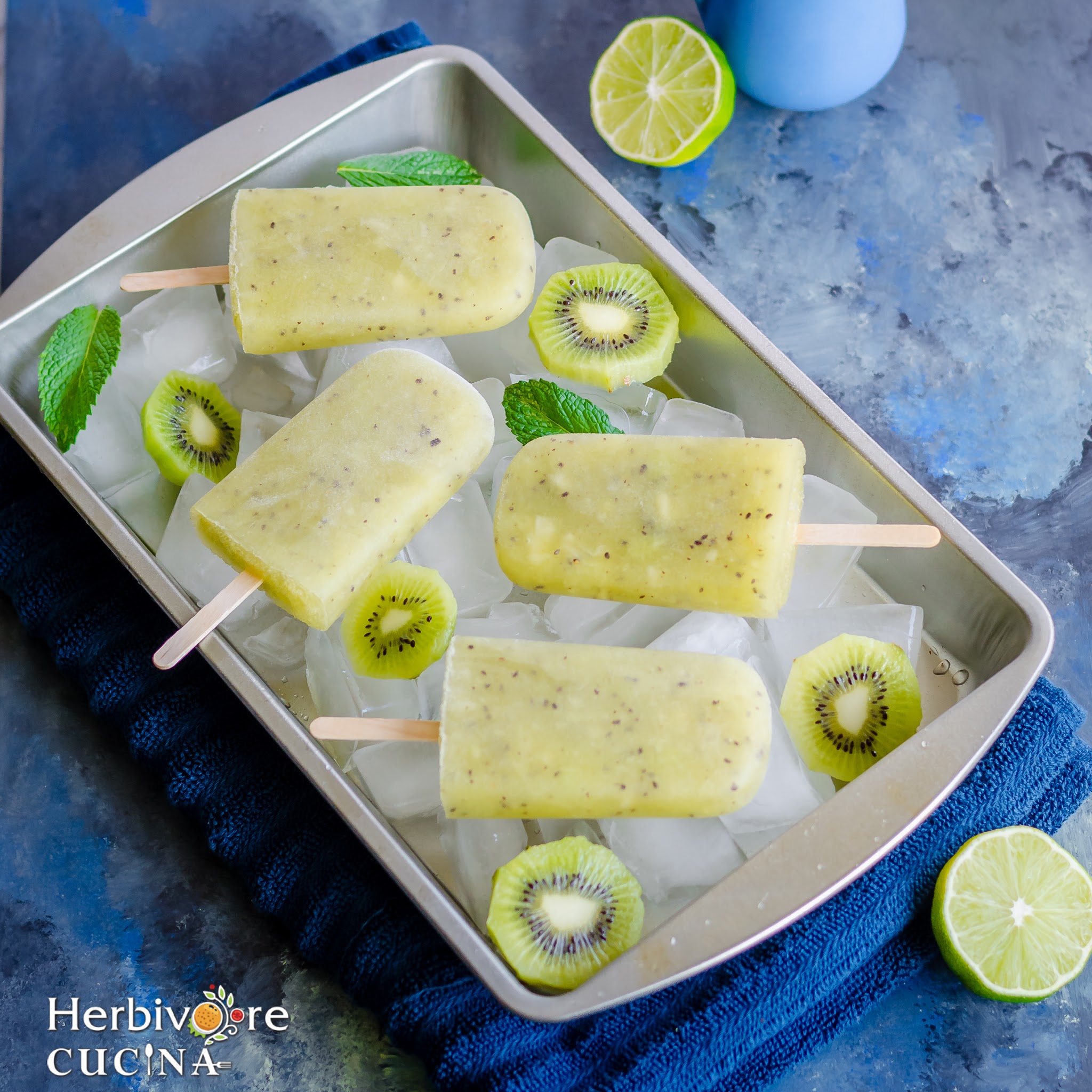 For the Kiwi Lemonade
Peel the kiwi and add chopped kiwi to a blender. Also add sugar, Key Lime juice and coconut water.
Blend to a smooth mixture. Set aside.
In a plate add rock salt. Using the Key Lime, make a layer on the glass rim. Overturn the glass in rock salt and coat evenly.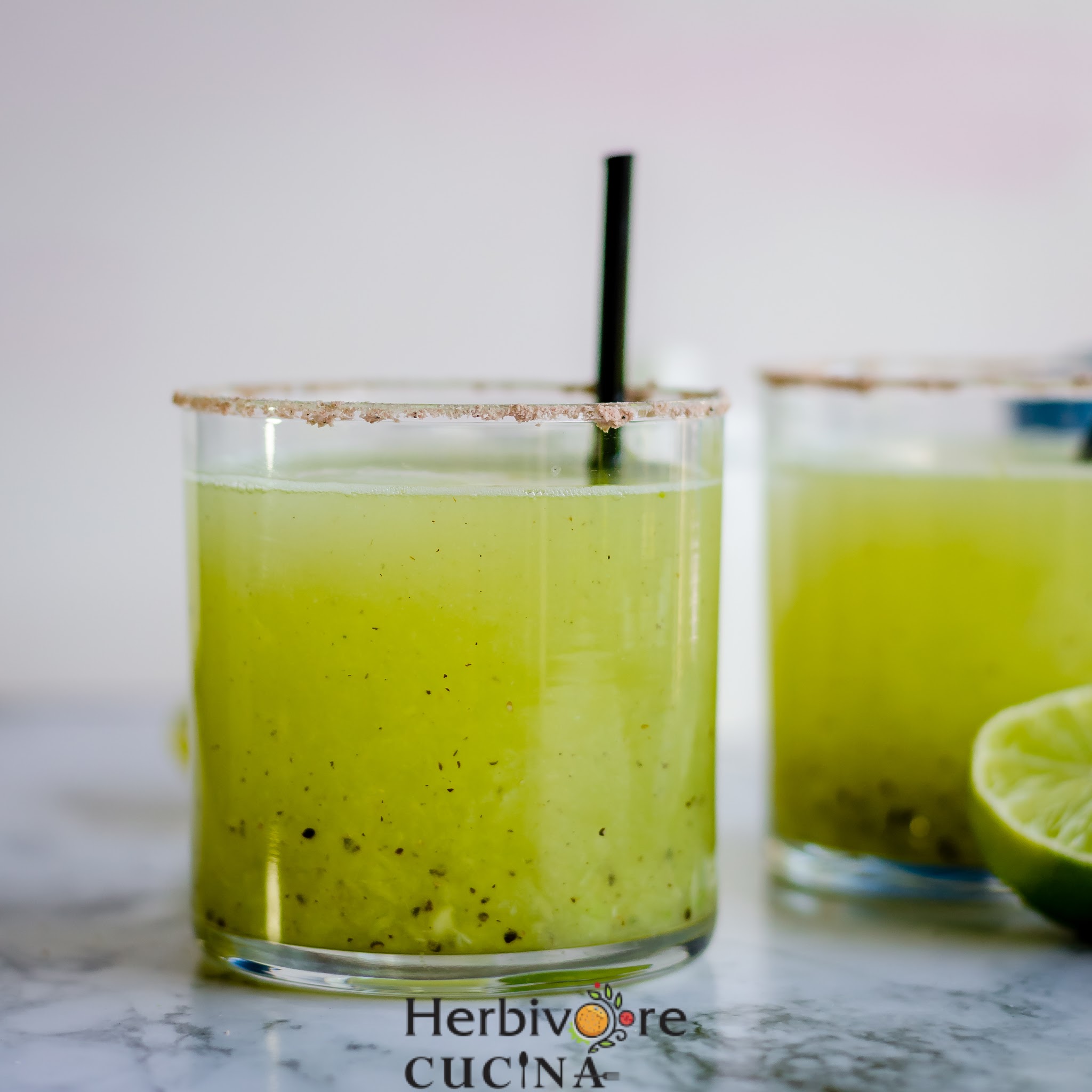 Add the prepared kiwi mixture to two glasses. Top with water and a couple of mint leaves. Mix and overturn a Kiwi Popsicle in it. Enjoy!