Blogging Marathon# 63 -Journey through the cuisines: Day 11
State: Maharashtra
Dish: Kothimir Vadi

Kothimir or Kothimbir is the Marathi word for cilantro and Kothimir Vadi is actually a cake or cubes of cilantro and chickpea flour. The traditional recipe is to mix, steam and then fry this spiced mixture of cilantro and besan. This vadi is perfect for evening snacks, served with a cup of hot Chai. It is a traditional Maharashtrian snack. If you happen to be around Mumbai, a small joint called Prakash Restaurant in Dadar is a must visit if you want to try some traditional Maharashtrian dishes. They have the best Sabudana Vadas, Thalipeeth, Poha and Kothimir Vadi.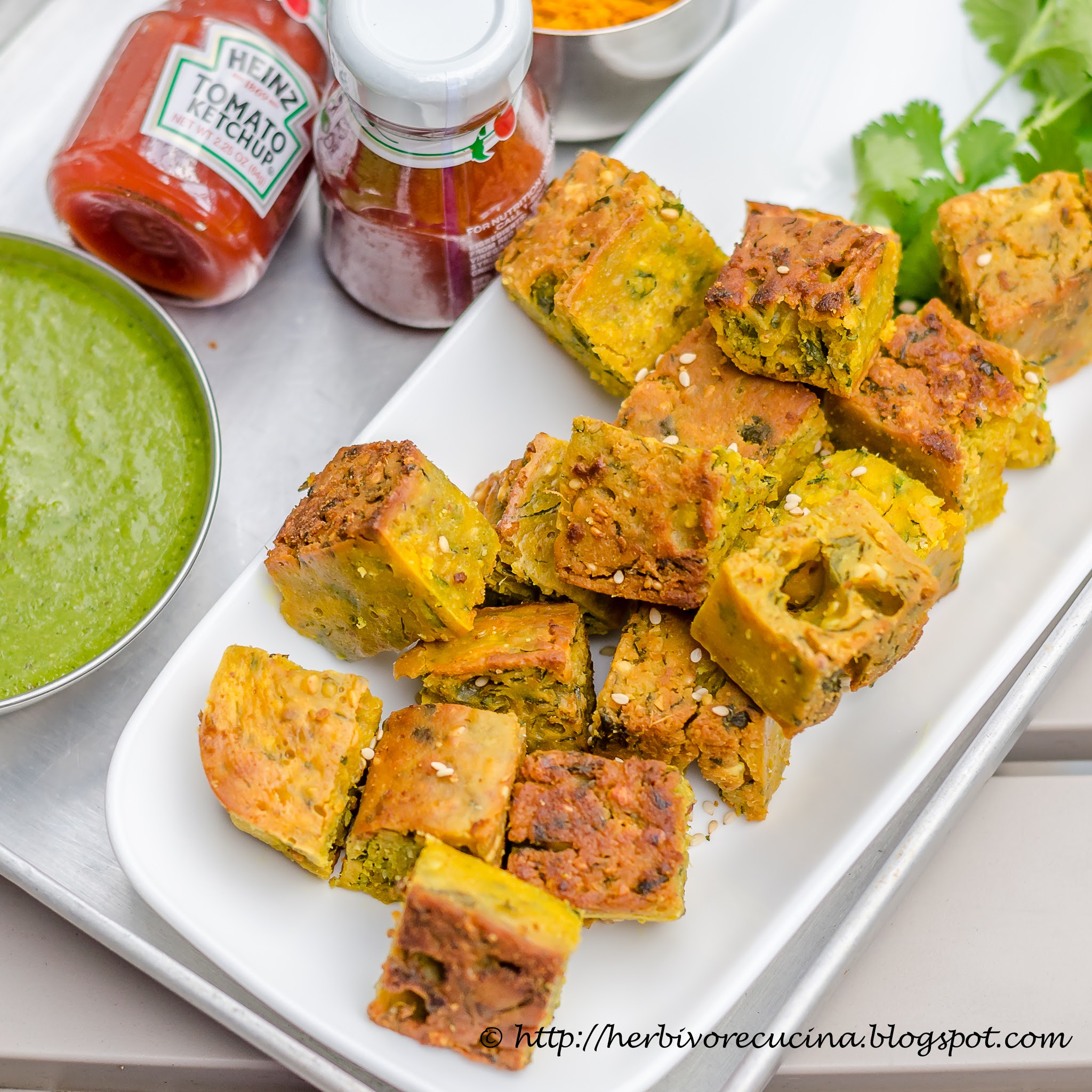 Today, the letter in the Blogging Marathon is K, and as I have chosen the state of Maharashtra, Kothimir Vadi was my first choice. I tried it some time back, infact I started cooking for my first month long marathon with this recipe. I referred a few places to see the variations in Kothimir Vadi, and finally settled for this recipe.
Pretty straight forward way to make Kothimir Vadi, this recipe includes cooking the batter in the microwave followed by shallow frying the cubes. However, if you taste the pieces without shallow frying too, they are amazing. If you like a really crisp version, you can deep fry the vadis. I shallow fried them and took a long long time to get the crunch. However, given the lower calorie count, I thought the time and effort was totally worth!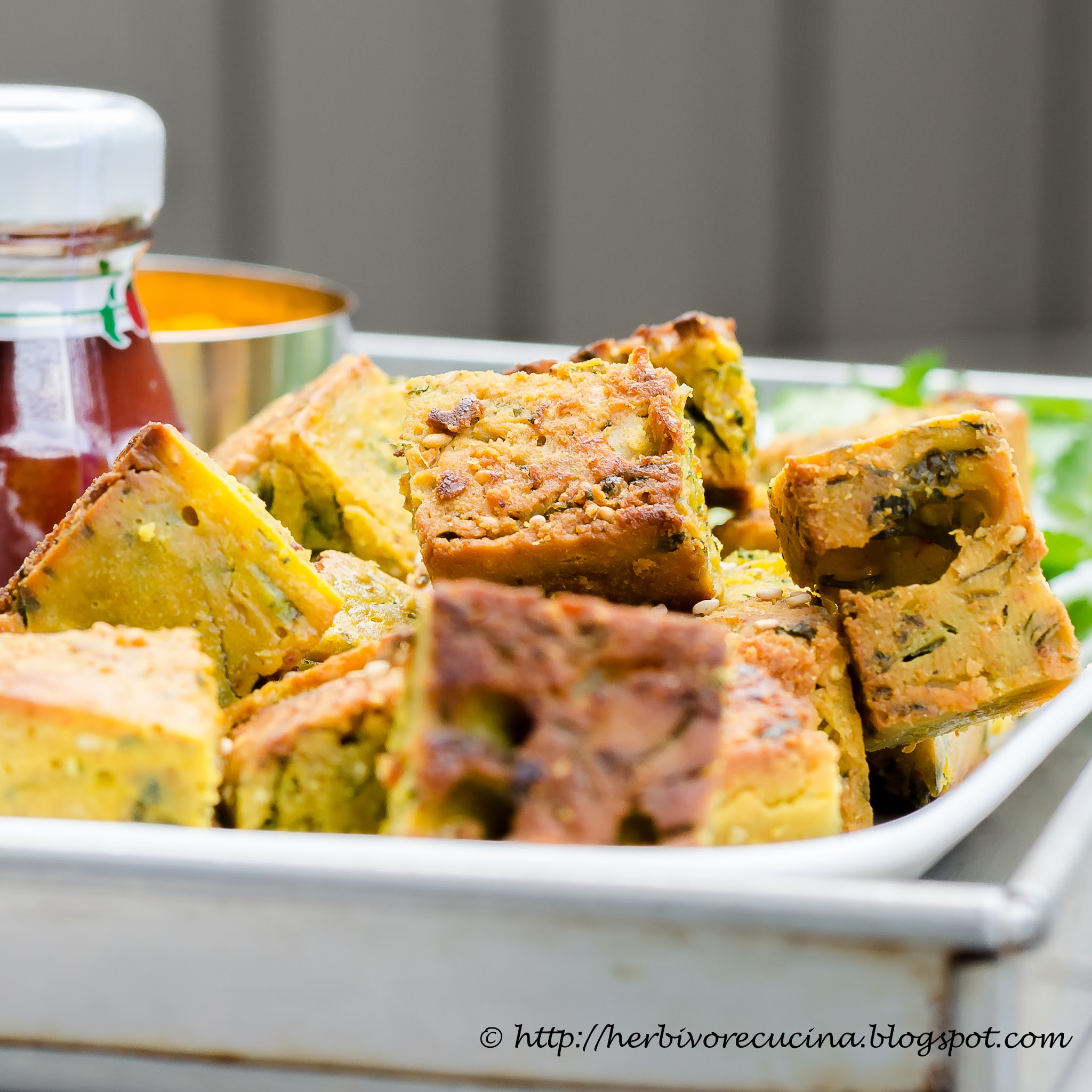 Ingredients


To steam
Chickpea Flour/ Besan 2 cups
Cilantro Leaves 2 cups loosely packed
Peanuts crushed ¼ cup
Turmeric Powder ½ tsp
Red Chilli Powder ½ tsp
Ginger Chilli paste 1 tbsp
Asafoetida a pinch
Water 1 ½ cup
Salt


To Temper
Oil 2 tbsp
Sesame Seeds 1 tbsp
Green Chilli 1-2
Curry Leaves 1-2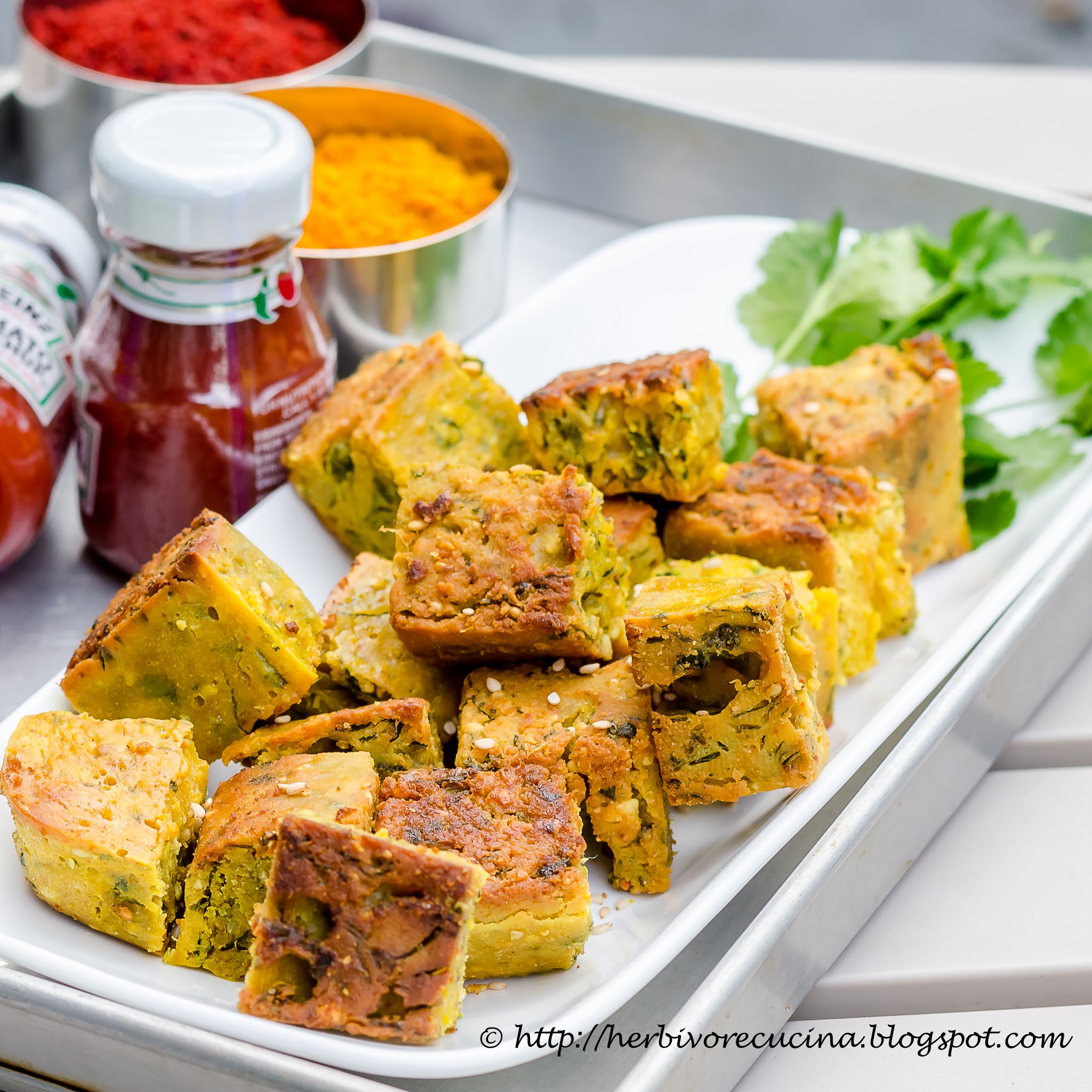 Method


Chop the cilantro into small bits. I like to add some soft stems too, they give a great flavor. In a mixing bowl, add all the steaming ingredients except water. Mix well, then add 1 cup water. Make a batter that is fairly thick. Add as much of the half cup water as required.
Add a teaspoon of oil and spread it in a microwave safe flat bowl. Add the prepared mixture and microwave for 2 minutes with the lid on. Cook for more time if the surface does not become firm in 2 minutes. The sides will shrink too and a toothpick inserted in the centre comes out clean.
Once done, remove on a plate or tray. Let it cool. Then cut the vadi into cubes or diamonds. They taste amazing as is. Else, heat oil in a pan, add green chilli, curry leaves and sesame seeds. Shallow fry the kothimir vadi and serve immediately with green cilantro chutney and tomato ketchup.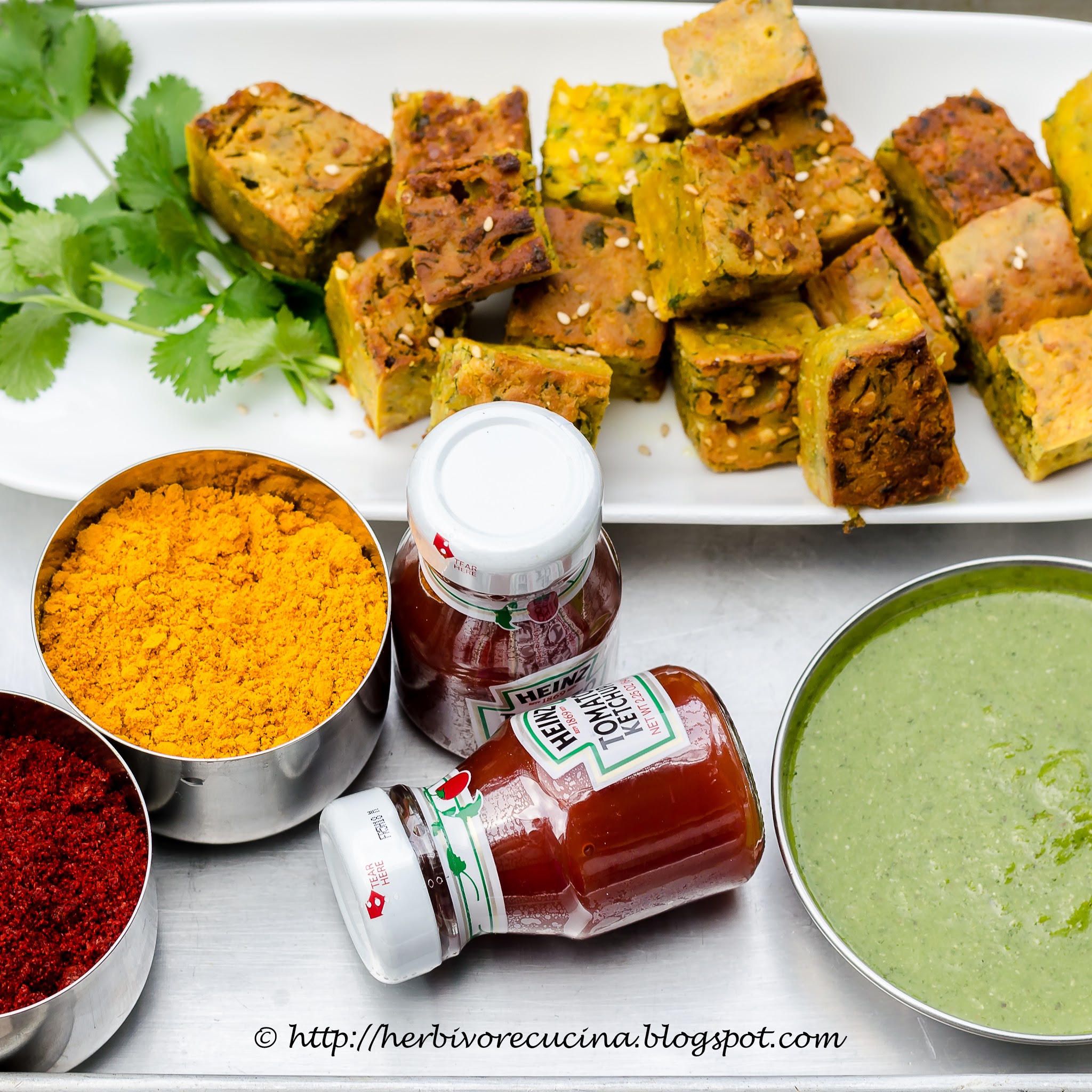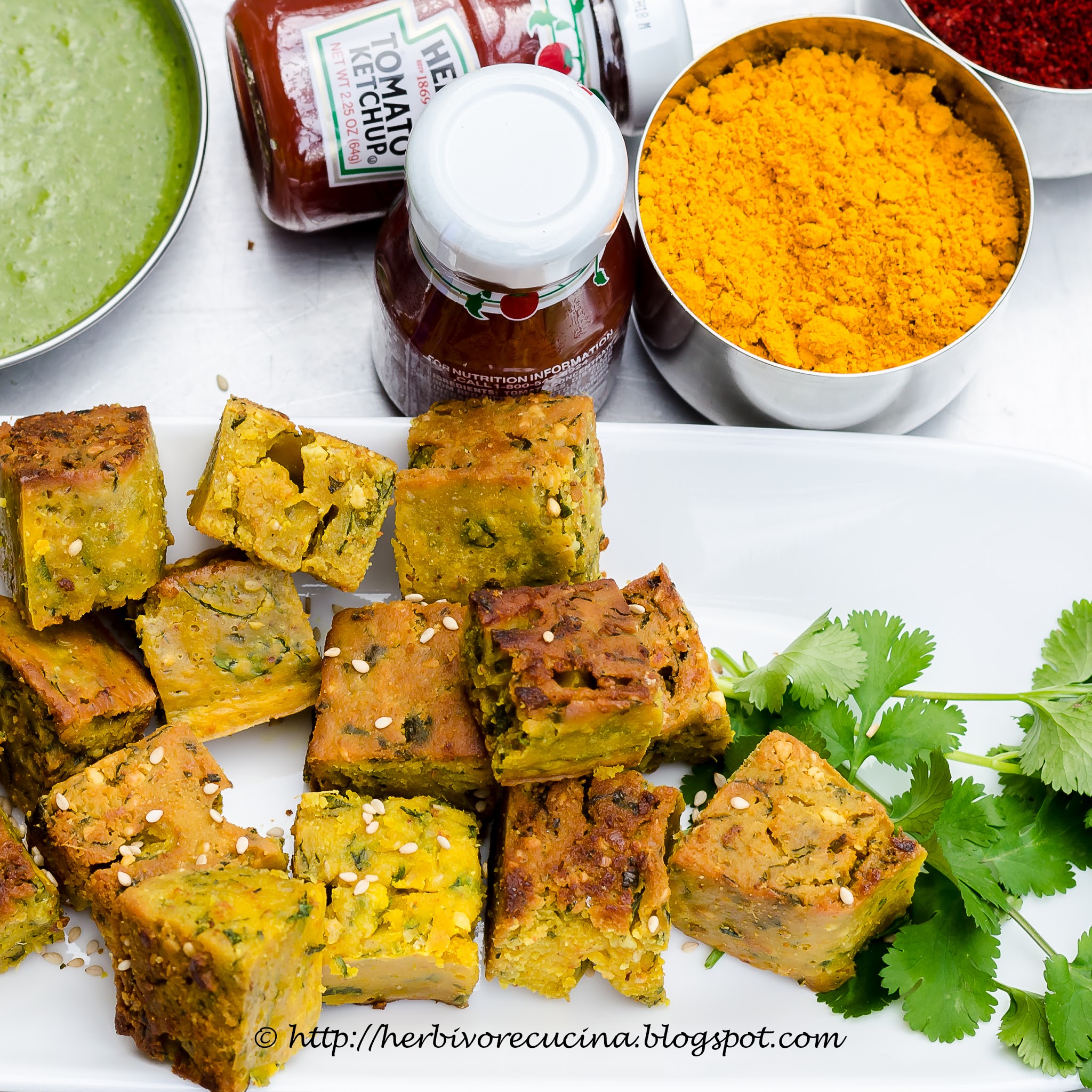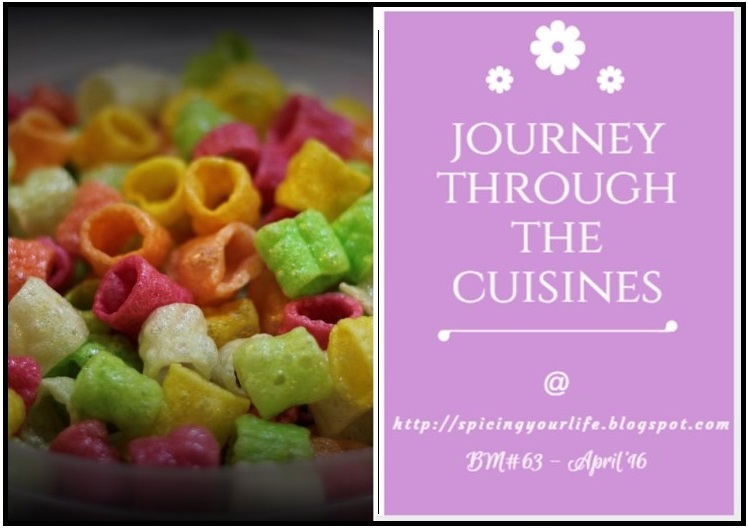 Check out the Blogging Marathon page for the other Blogging Marathoners doing BM# 63