Uttapam is essentially a fermented rice and lentil pancake made tasty by incorporating vegetables or just onions and tomatoes in it. Made with the same batter as Dosa, these pancakes can be made creative by adding cottage cheese or cheese along with other vegetables. This is a simple recipe for Uttapam made with Onion, Tomatoes, Green chili and Cilantro.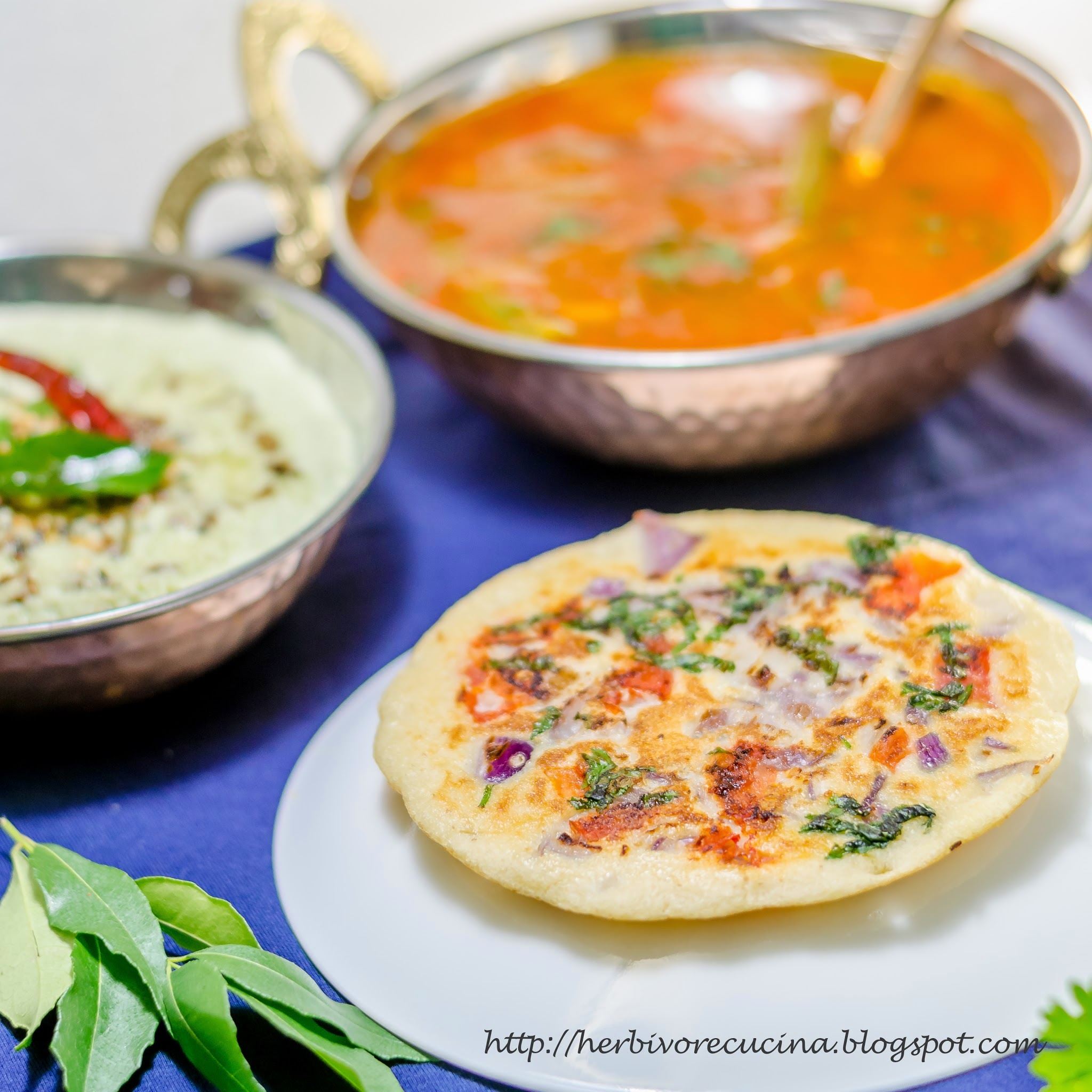 Ingredients
Whole udad dal, husked 1 cup
Idli Rice 3 cups
Flattened Rice/Poha 2 tbsp
Fenugreek seeds 1 tbsp
Salt
Onion, Tomatoes diced
Green chilli shredded
Cilantro
Oil
Butter
Method
Make the batter for Uttapam as mentioned in the recipe for Crispy Butter Sada Dosa. Add water with care as the mixture has to be thicker than the dosa batter. 
Heat a tava and spread oil on it. Add a spoon of the batter and spread it as thick as a pancake. Spread onions, tomatoes, chili and cilantro on it and lightly press down. Add little oil on the top. Cover and cook on medium flame. Once crisp, turn it over and cook the other side. Spread a spoon of butter and serve hot with Cilantro Coconut Chutney and Sambar.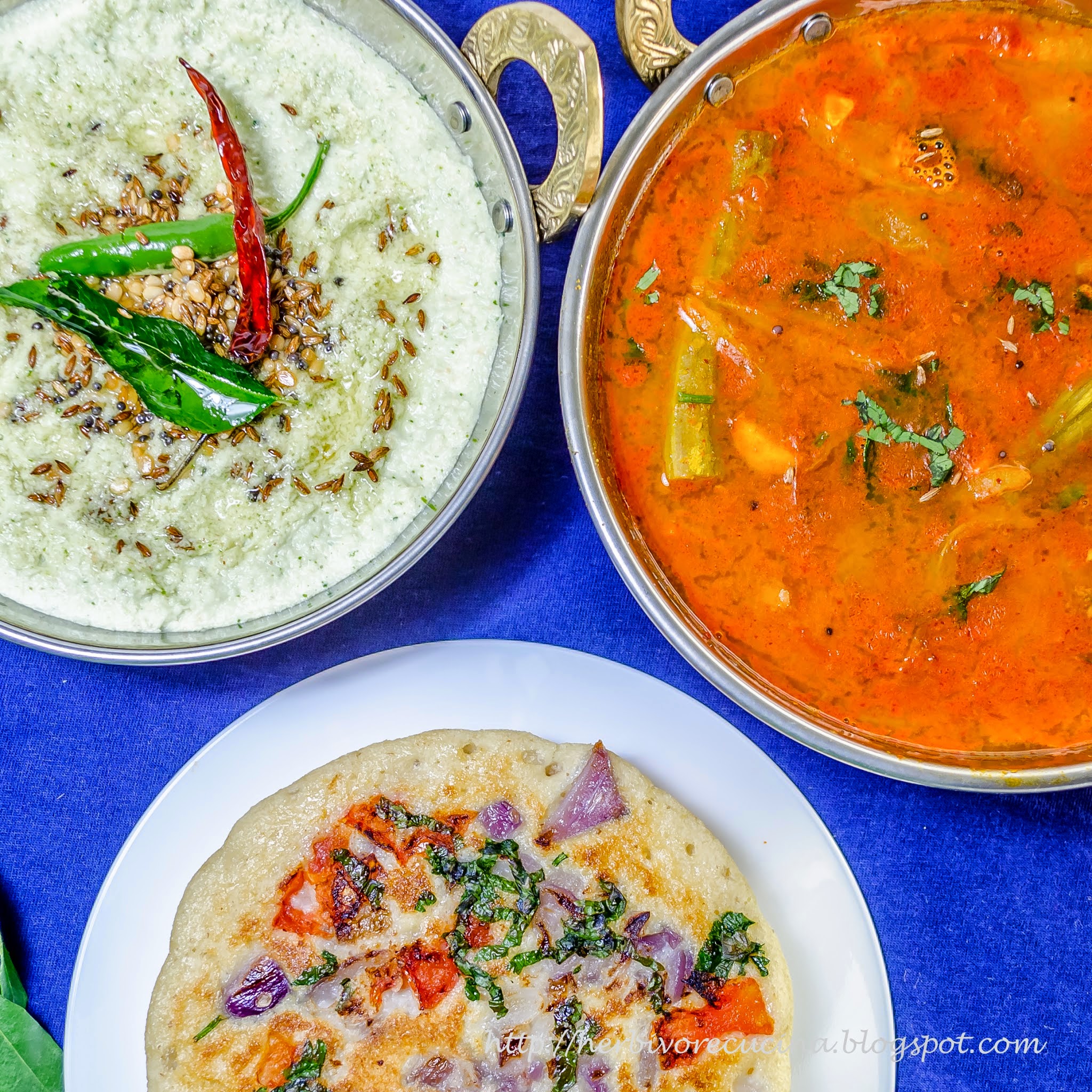 Also enjoy these Crispy Butter Sada Dosa.