This is a sponsored post on behalf of Quinn Snacks and I have been compensated. All opinions are 100% my own.


Movie time delight; a mix of sweet and savory popcorn with snacks and nuts! This FIVE minute recipe is great for parties and beyond!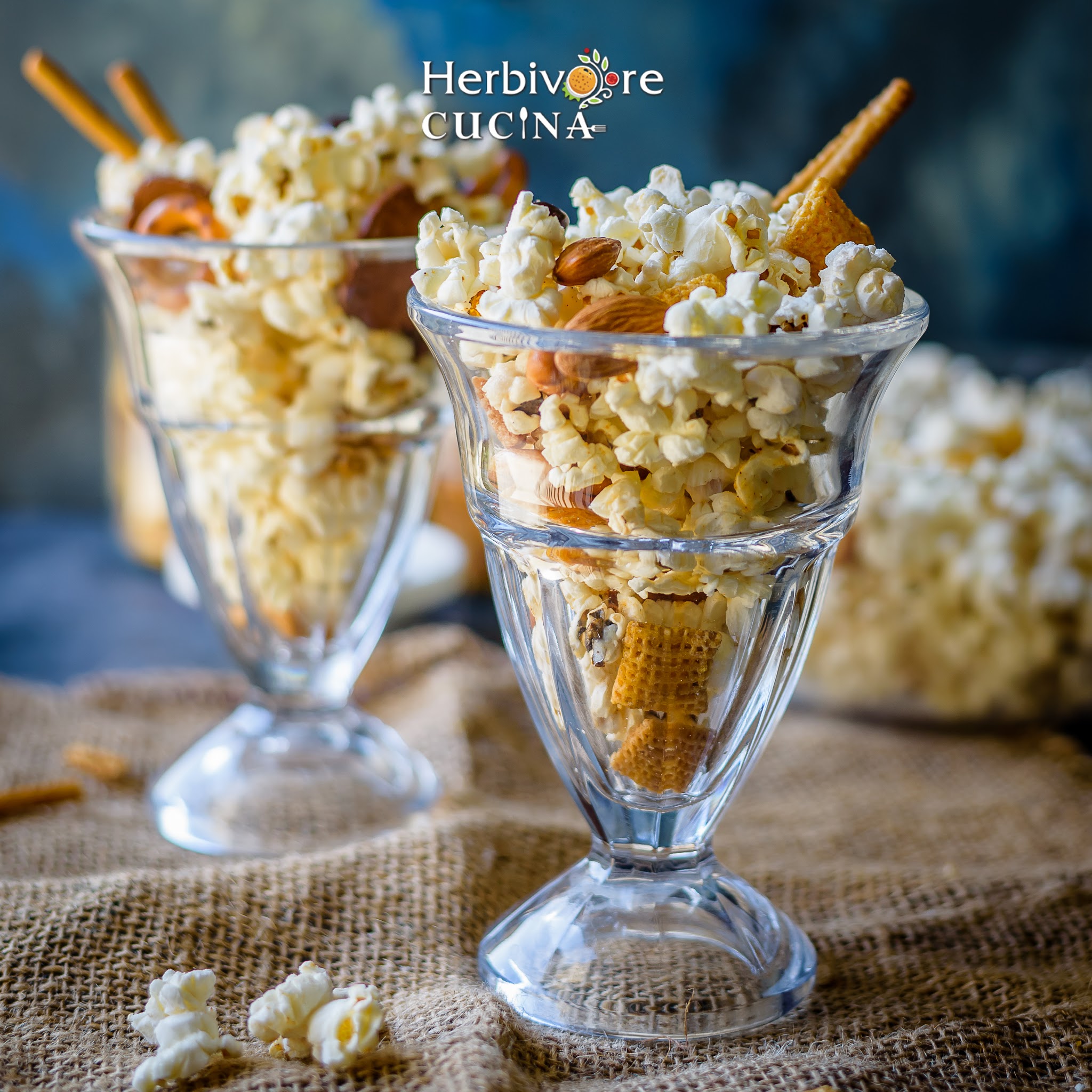 The days are finally warming up and we are getting ready for multiple events. From Spring parties and beach picnics to watching movies at home and in the park.
All these parties are coming up and we have ONE favorite recipe that works for all of them; popcorn. I cannot believe I NEVER put a popcorn recipe on the blog yet. So when I got my box full of Quinn Popcorn bags; I was sure I was making an addictive popcorn mix for the blog.
I have had a TON of popcorn while watching all kinds of games and movies. From microwaveable popcorn to those made from kernels in an Instant Pot or pressure cooker and from packaged popped corn to the freshly made popcorn at the theatre; I have had it all. From all these popcorn types, I have one thing that I like the most. It is the popcorn that is popped first and seasoned later.
That style of seasoning ensures the butter or oil is not cooked while popping the corn kernels. When I realized my bag of Quinn Popcorn came with just the corn in the bag and the seasoning separate, I was SO happy! I made a bag of it and gobbled it all while binge watching Netflix. Get your favorite flavor here.
The bags I made for this post were the ones with Real Butter & Sea Salt. Combining that seasoning with some sugar and cinnamon; I made a sweet and salty popcorn blend that was super yum.
Just to add in variety, I mixed the bag with a snacking mix, chocolate covered grapes and almonds. With a perfect blend of sweet and savory, this mix is SO good to enjoy. Plus, if you are having this with your favorite soda or juice, it completes the movie menu!
This snack goes a long way for all kinds of parties. It is easy to make, can be made in advance and served, easy to scale up because the popcorn comes together in under 5 minutes and can be customized based on preferences and allergies (if any). Make a nut-free combination or spice it with some Mexican spice blend, do it all and enjoy your time!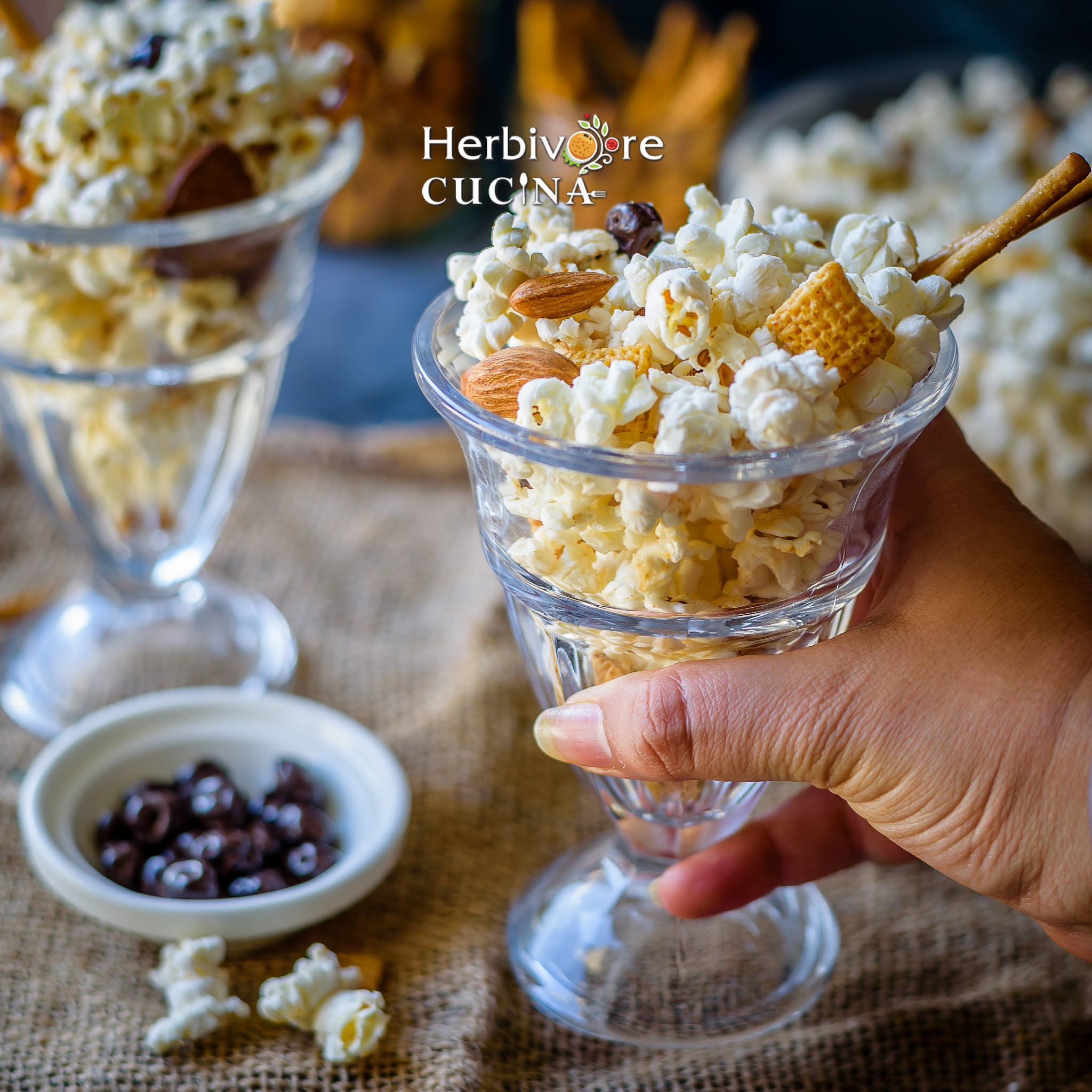 Variations
I used the Real Butter & Sea Salt flavor from my box of Quinn Popcorn bags. However, you can choose your favorite flavor from Just Sea Salt, Vermont Maple Kettle Corn, White Cheddar, Parmesan & Rosemary, Real Butter Tastes Better Original, Real Butter Tastes Better Truffle Butter or Real Butter Tastes Better Movie Night Extra Butter.
To enjoy a sweet and salty snack I mixed in cinnamon and sugar. But if you are not a fan of the flavors combined, skip the sugar. You can also add in other seasonings like Mexican Taco Seasoning or Italian seasoning.
The final mixture had a mix of add-ins; both sweet and salty. I skipped marshmallows and cookie bites, but they taste great. Adding other nuts is always a great idea too.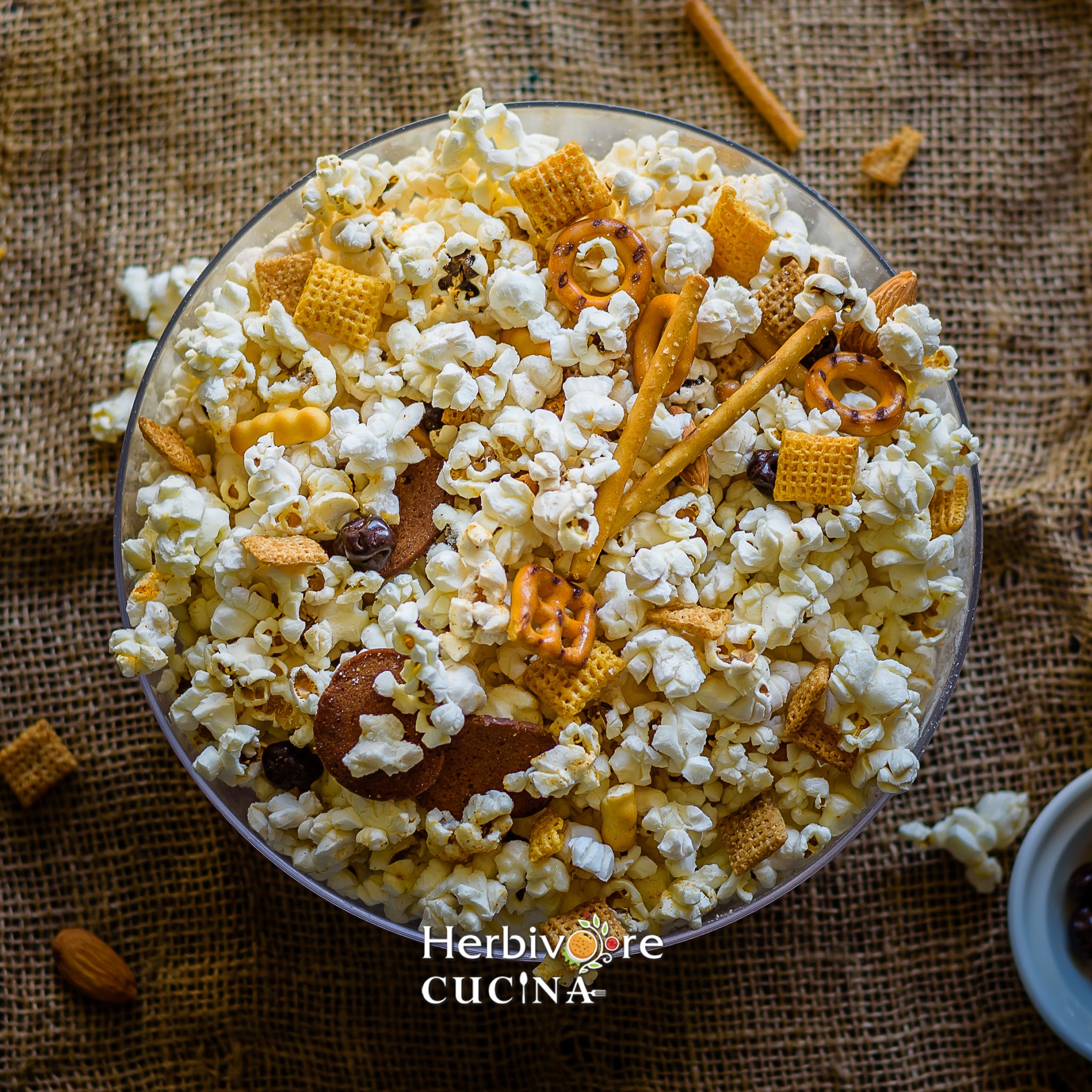 Ingredients
Quinn Popcorn bags 2 (freshly popped)
Quinn Pretzel sticks 1 packet
Snack Mix 1 cup
Chocolate covered grapes/almonds ¼ cup
Almonds ¼ cup
Cinnamon Powder ¼ tsp
Sugar ½ tsp
Method
Pop the Quinn popcorn bags as per the instructions on the package. In each of the bag add the oil and seasoning. Also add in cinnamon powder and sugar. Mix well.
Transfer to a big bowl. Add in the remaining ingredients, mix well and serve in popcorn bags or bowls. Enjoy with your favorite movie or game!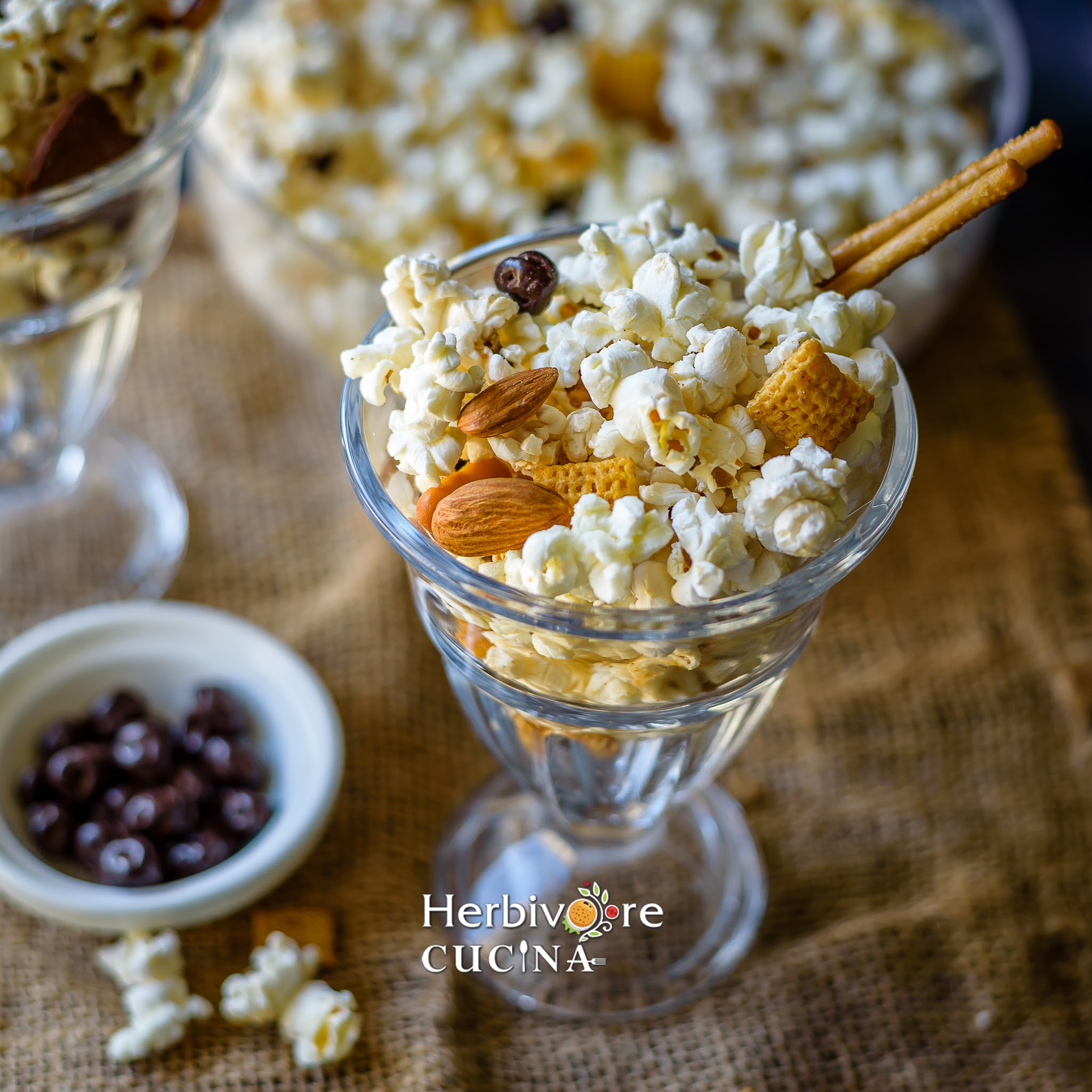 Pin for Later