Summer is on and it is time for barbecue parties almost all weekends. Every time you would want to make a beverage that is different, fresh and kids friendly. Fruit juices would be the go-to recipes, but how about a lemonade that has a teeny weeny bit of beetroot sneaked in? The bright pink colored drink is my latest favorite!
All the time when we visit the restaurants and order Pink lemonade, I always think it has something that makes it pink, I mean some fruit or likewise. But lately I realized it is just artificial color! I have stopped ordering the colored drink now, but I am always attracted to its pink hue. So I planned to make it at home. I read somewhere that the color can be a result of strawberries or beetroot. I looked up further and found this pink colored drink on Gringalicious. So I got my recipe and I have made this lemonade atleast half a dozen times this summer!
The drink looks really pretty and it tastes great with still water or sparkling water. I used my french press to mix the lemonade extract and when I added the concentrate to the glasses, it left all the lemons, beet bits and mint behind. Instead of adding the lemons and mint leaves to the glass, I made round ice cubes with lemon wedges and mint leaves. I used this ice ball mold and it is really cool. The silicon mold comes with four cavities and makes nice rounds. Though I did not get perfect spheres and my ice cubes had a few sharp edges, I still like them. The set comes with six silicone coasters and a holder. Together, the set is all you need for your summer parties!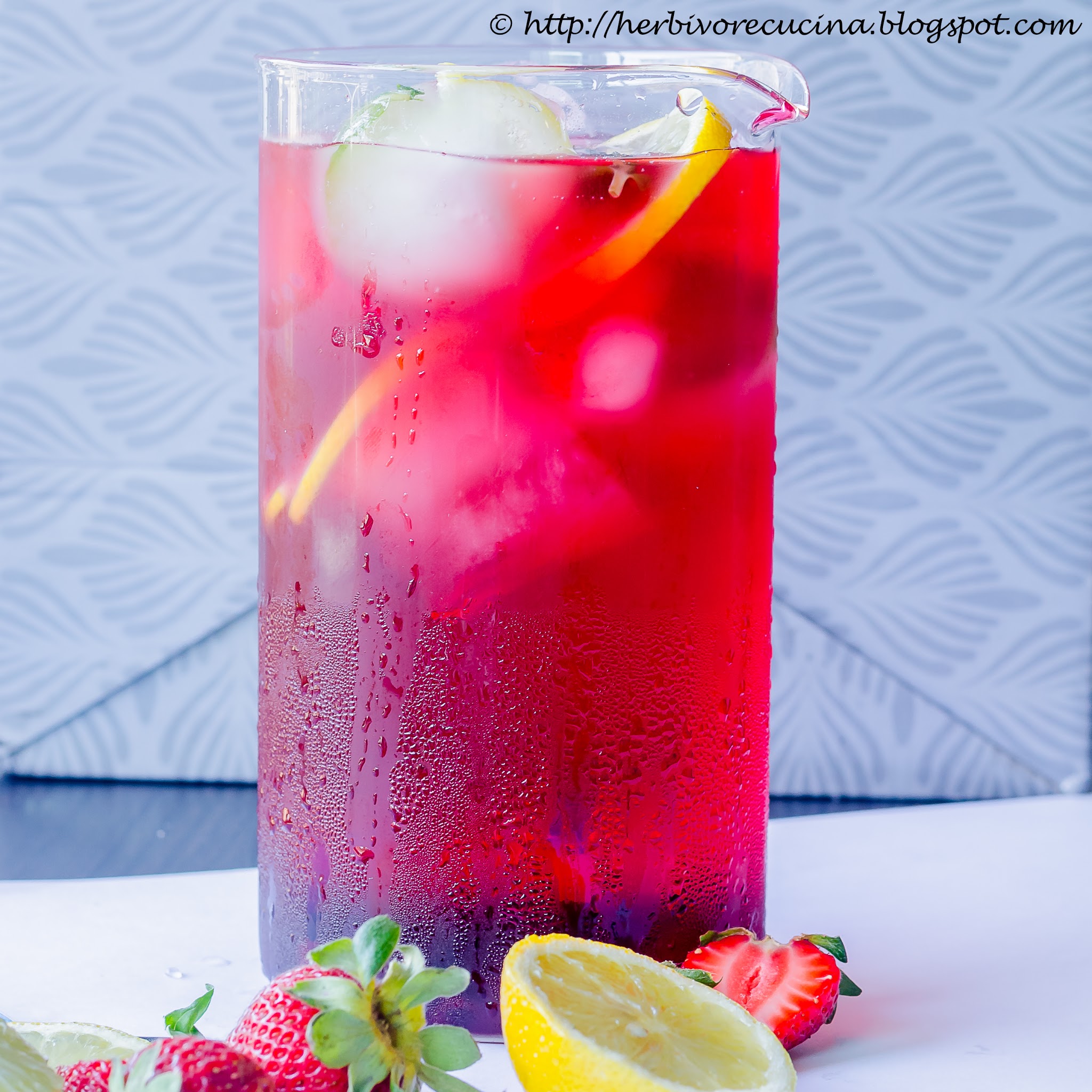 Ingredients
Beetroot ½ medium
Sugar ½ cup
Lemon Juice ¼ cup
Mint Leaves a handful
Method
Roast half a beet, remove the skin and mince it. Alternatively, you can use the water from a beet can too. I made roasted beets for this hummus recipe, so I used roasted beets.
In a jug add 2 cups warm water and melt the sugar in it. Once the sugar dissolves, add lemon juice, minced beetroot and mint leaves. Chill till ready to serve.
To jazz up things, I made lemon and mint ice. To do so, add a wedge of lemon and a few sprigs of mint in the ice tray. Pour water and freeze. Yummy ice cubes are ready!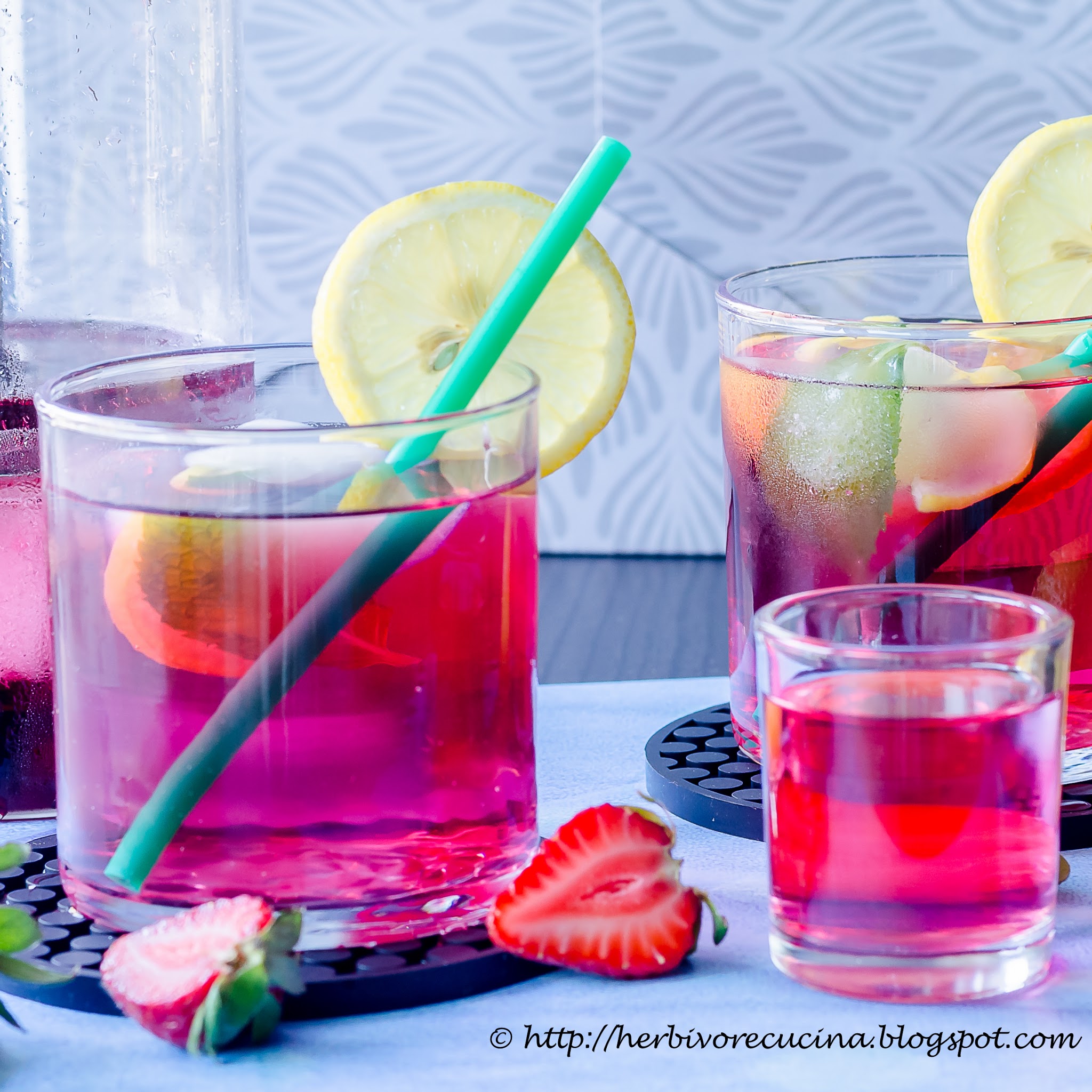 To serve, add the mint and lemon ice cubes in glasses. Pour 2 teaspoon of the concentrate. Top with cold water or sparkling water and garnish with a lemon slice. Serve!