Blogging Marathon #68 Week 1 Day 3
Theme: Soups and Stews
Dish: Palak ka Shorba | Spinach Soup


Today is the last day of this week's Blogging Marathon. After Manchow and Cheddar Broccoli soups, today is an Indian style soup made from minimum ingredients. Spinach Shorba is an Indian style soup and is made with mainly spinach and a few other ingredients to mainly mask the slight bitter taste that the spinach has.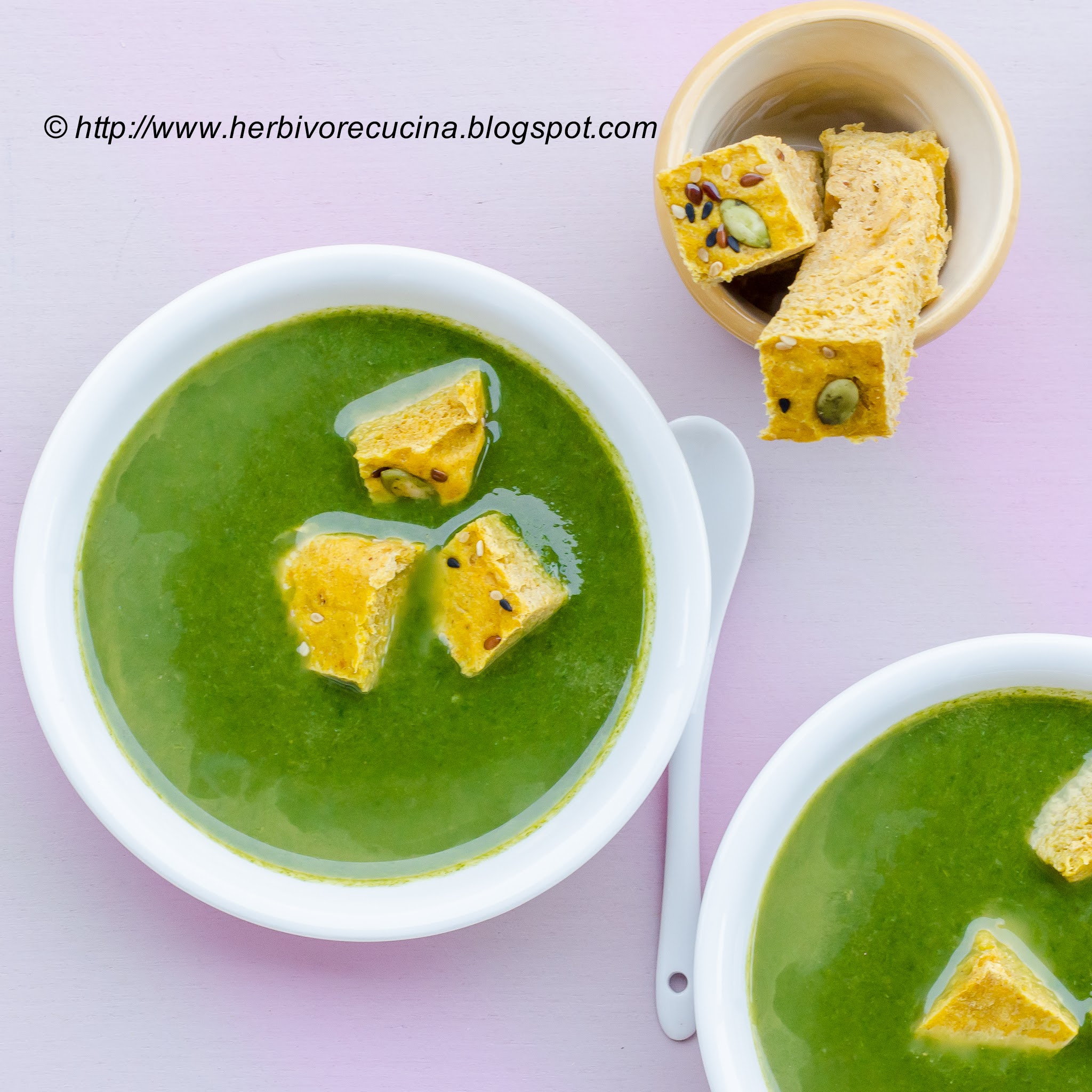 This soup used to make its appearance in our house very often. It was attributed to the fact that my grandmother never liked soups that had vegetables floating in water like vegetable clear soup. So the soups would generally be like tomato, sweet corn, cream of vegetable or this spinach soup. Sometimes, my mother would add curry powder to make it more flavorful. However, I skipped the same.
With under ten ingredients, this soup comes together rather quickly is is really wholesome. We generally enjoy it with any kind of bread, lightly toasted. The last time I made this soup, we actually poured it out into cutting chai glasses and enjoyed it like shots. With toasted bread sticks, the soup was a treat.
Variations are many in this shorba. From substituting spinach for half spinach half kale to adding milk or cream is common. If you like a chunky version, add tomatoes without the seed and skin and you do not need to sieve it back. Some people prefer to add potato to thicken the soup, but I think it is thick enough for our liking. With this soup, I round up soups. Come back on Monday to see another category in this Cooking Carnival!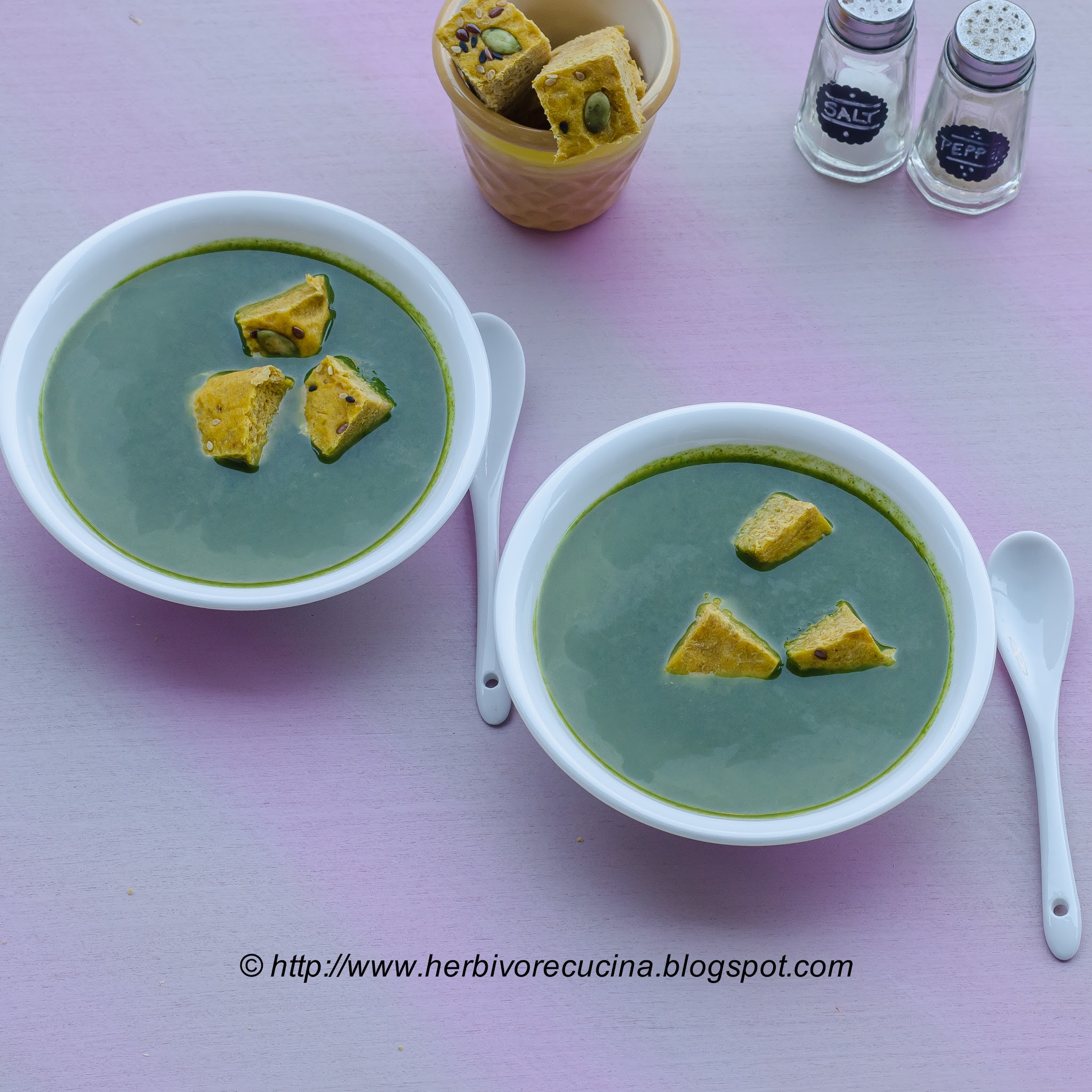 Ingredients


Spinach 1 bunch
Onion ½ medium, diced
Garlic 2-3 cloves, minced
Ginger 1 inch piece, diced
Tomato ½ medium, diced
Olive Oil/Butter 1 tbsp
Cumin Seeds ¼ tsp
Salt and Pepper as required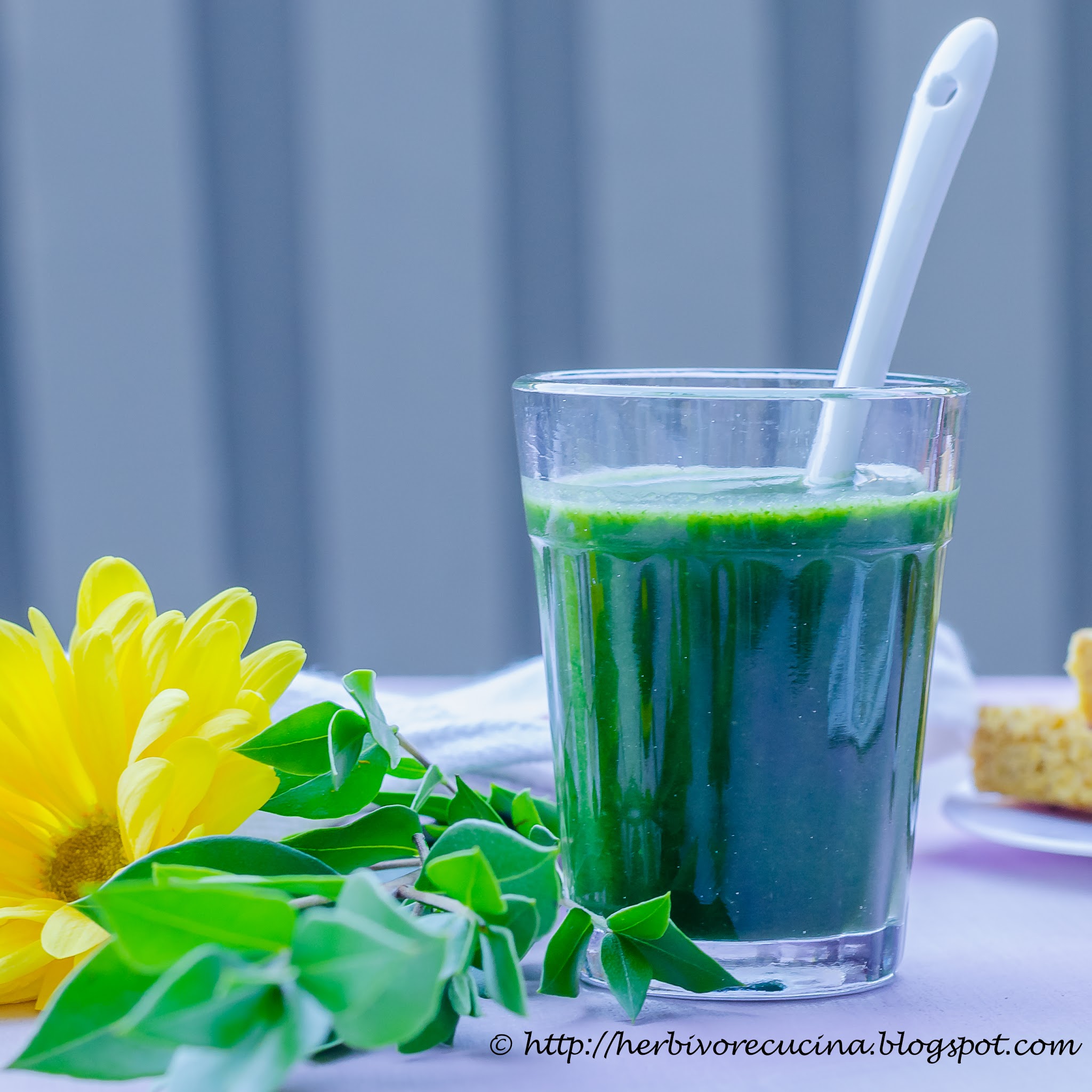 Method
Heat oil or butter in a thick bottom pan. Add cumin seeds, once they pop add garlic and ginger. Saute till the raw flavor vanishes. Then, add diced onion and mix well. Cook till the onion is translucent. Mix in the tomatoes. Cook for another 3-4 minutes, till the tomato becomes mushy. Add 2 cups water and bring the water to a boil. Season with a teaspoon salt and a teaspoon of pepper.
Once the water boils, add chopped spinach, mix and turn down the heat in a minute. This ensures the spinach does not turn black. Once the mixture is a little cool, process in a blender. Sieve back to the pan, and bring to a gentle boil. Serve topped with bread croutons or cream if you like.
Check out the Blogging Marathon page to see what the other Blogging Marathoners doing BM# 68