Blogging Marathon# 63 -Journey through the cuisines: Day 16

State: Punjab
Dish: Paneer Matar

Not so long ago I was checking me blog index to see what all I have there. To my sheer surprise, I had Paneer Makhani, Tofu Mutter, Palak Paneer, Methi Mutter Malai and Methi Mutter Masala; butt no Paneer Matar or Mutter Paneer as a lot of people also call it. I had that thought at the back of my mind while I was making a list for this Mega Marathon. Today's letter is P, and there are a dozen ingredients and dishes in Punjabi cuisine that begin from P: Palak, Paneer, Peas, Pinjri, Phirni, Pinni. But I chose a dish that essentially is the heart of Punjab: Paneer Matar.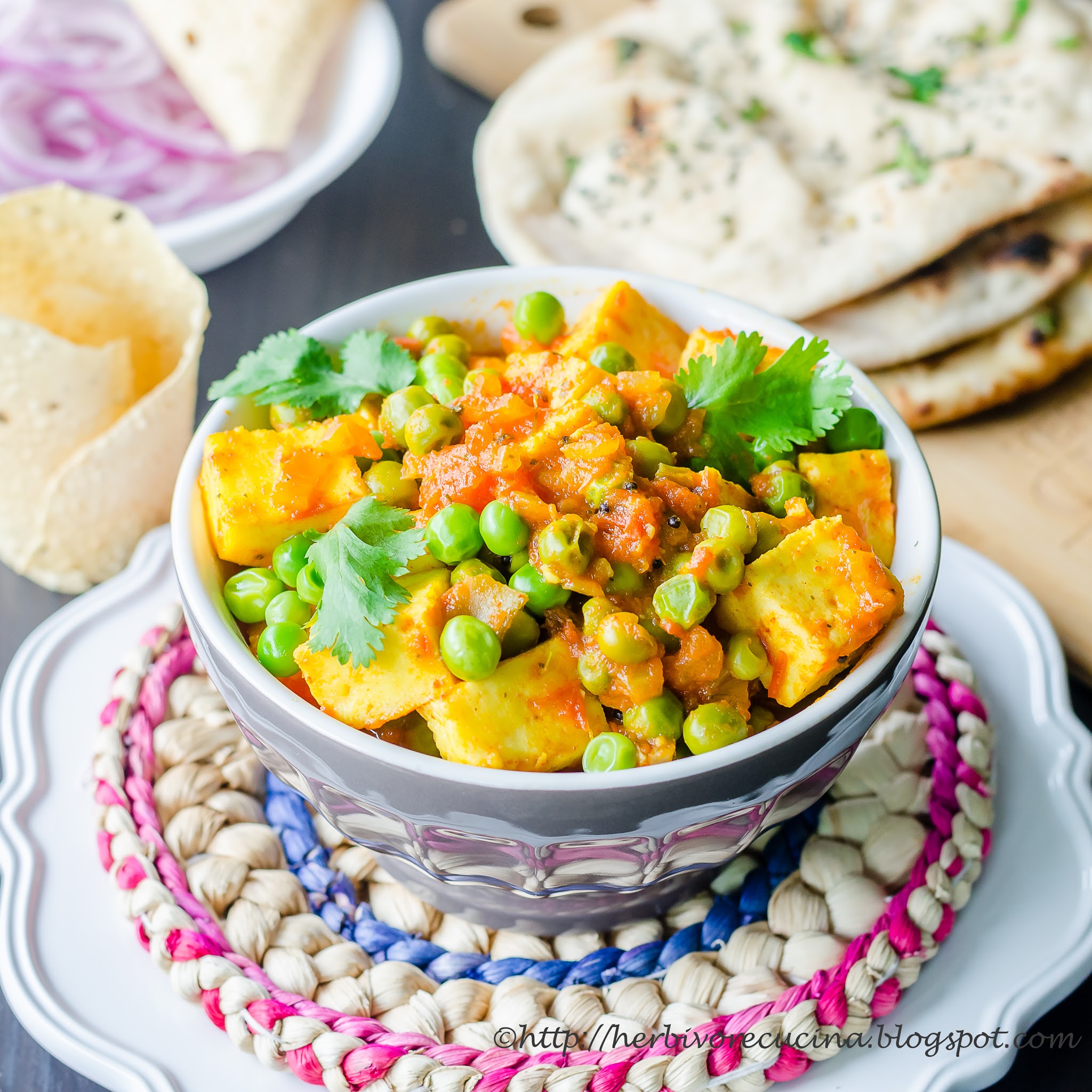 Generally seen as a simple dish, there are ample ways to make Paneer Matar. I have relished this dish at the dhabas in Punjab, and now how hard I try, I can never replicate the taste. The chief reason for that I think is that I use frozen paneer, and not fresh like them. I have thought of making paneer several times, but always put it off till the next time! I think I should soon start making my own paneer.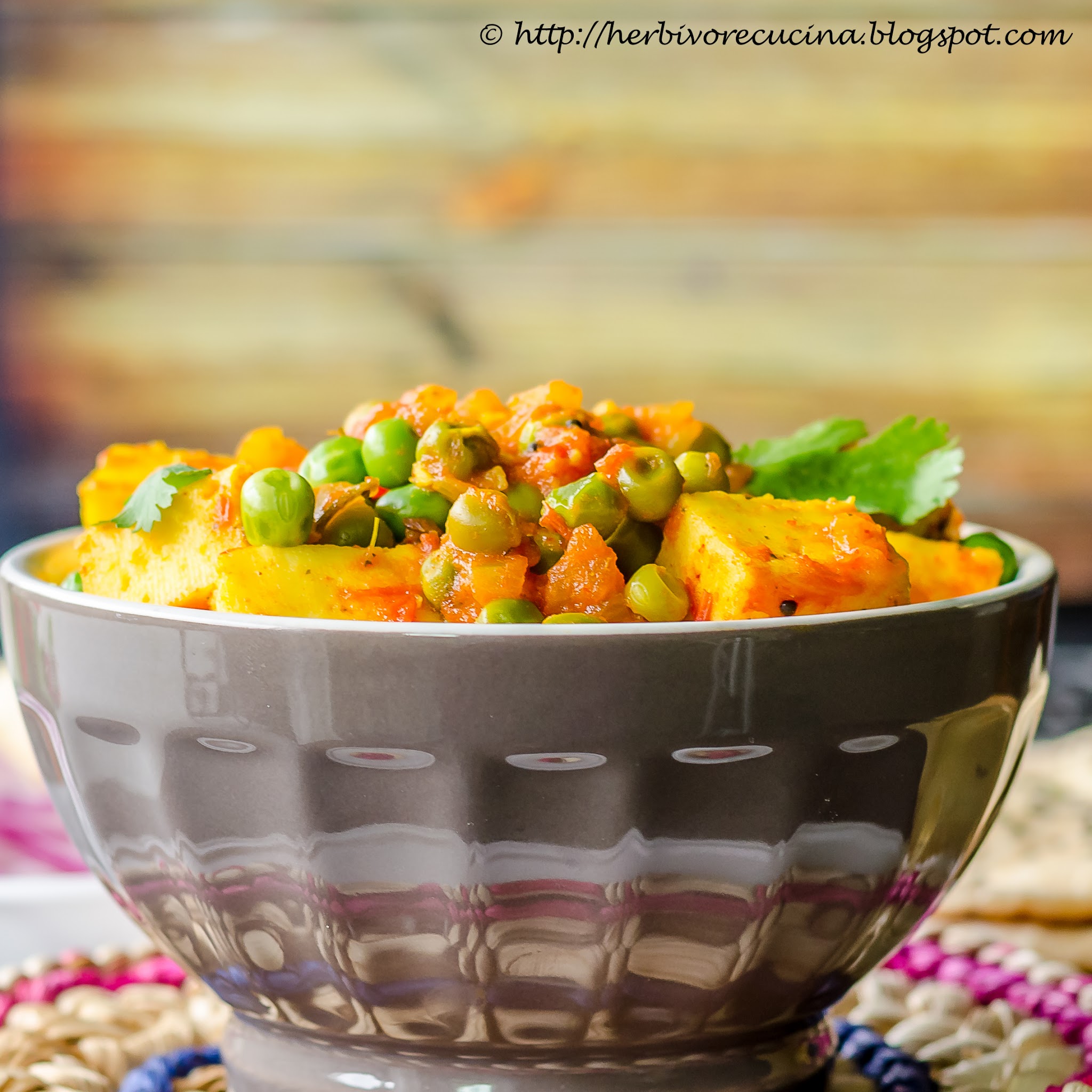 Coming to the dish, as I mentioned, there are various forms of the same. While some have a very dry sabji of paneer and matar, some have a thick gravy made from blanched tomatoes and some have a very smooth gravy made from onion paste and tomato paste. I have used pureed tomatoes and finely diced onions, that gives a slight crunchy texture to the dish. Also, there is a difference in the way people treat their paneer. Some like to saute it in little oil before adding to the curry, some deep fry it and few people just add diced paneer. I did the last, just dropped cubed paneer in my curry and it tasted just fine. That has a more dhaba feel to it, where people do not generally fry their paneer.
Ingredients


Paneer 1 block
Peas 1 cup
Onion 2 medium
Tomatoes 3-4 medium pureed
Garlic, ginger chilli paste 1 tbsp
Mustard seeds 1 tsp
Cumin seeds 1 tsp
Asafoetida a pinch
Bay leaf 1
Oil 1 tbsp
Red Chilli Powder 2 tsp
Turmeric powder 1 tsp
Salt, Sugar, Lime juice to taste
Cilantro
Method


Thaw paneer and cut into cubes. Boil peas in water till partially soft (about 4-5 minutes).

Heat oil in a pan, add mustard seeds. once they pop, add asafoetida, cumin seeds and bay leaf. Once the cumin pops, add ginger garlic and chilli paste. Cook till the raw flavor vanishes.

Next, add finely diced onions and cook till soft. Add the tomato puree, red chilli powder and turmeric. Cover and cook till the curry becomes bright red. Then add the boiled peas and paneer.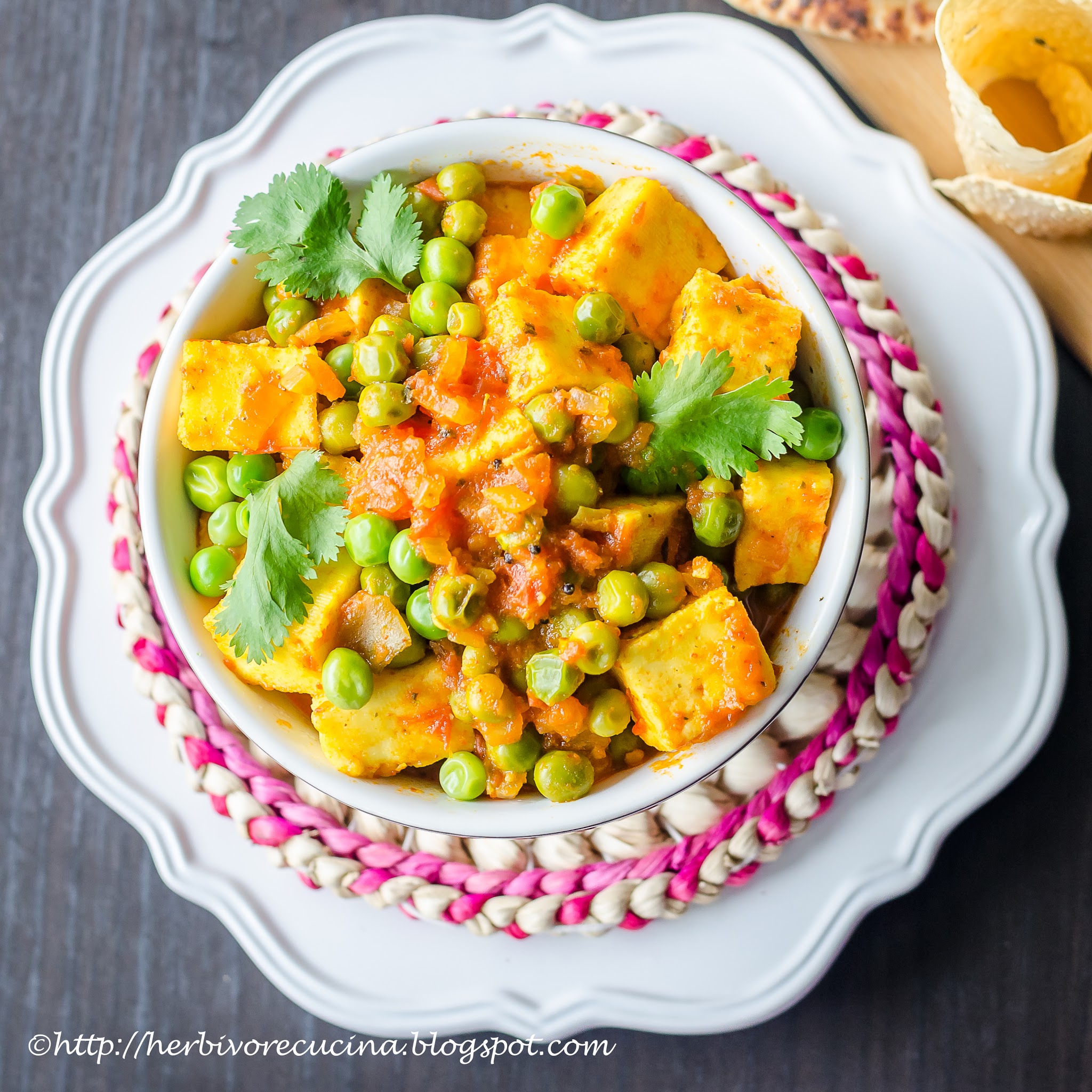 Season with salt and sugar. Cook for 4-5 minutes to let the paneer and peas absorb the flavor. Turn down the flame and add lime juice.

Season with cilantro and serve with naan or kulcha. Also, papad and steamed rice along with raita completes the meal!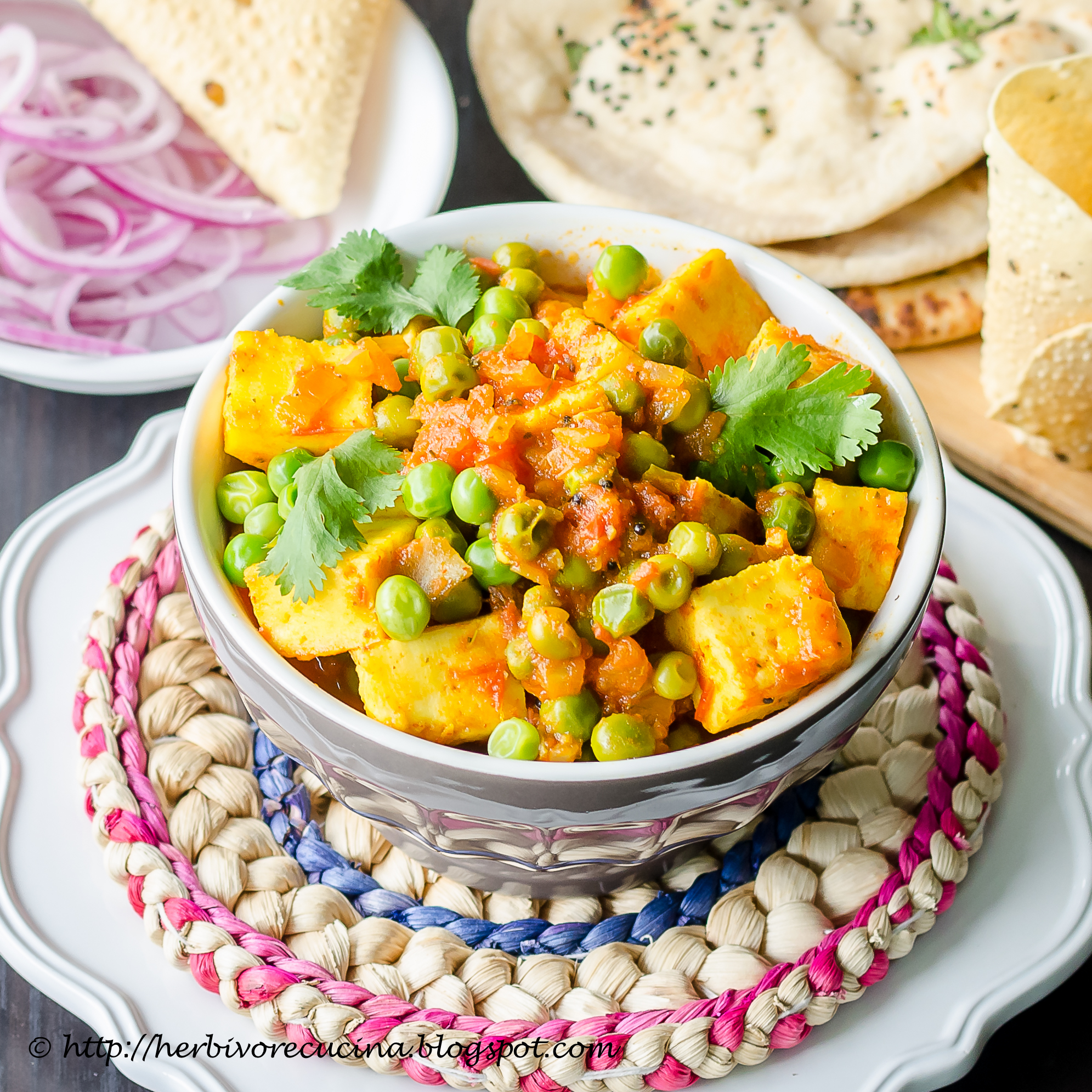 Check out the Blogging Marathon page for the other Blogging Marathoners doing BM# 63