A perfect balance of mawa, flour and cardamom is used to make a yummy Mawa Cake. Pistachios and almonds add to the beauty and flavor of this cake!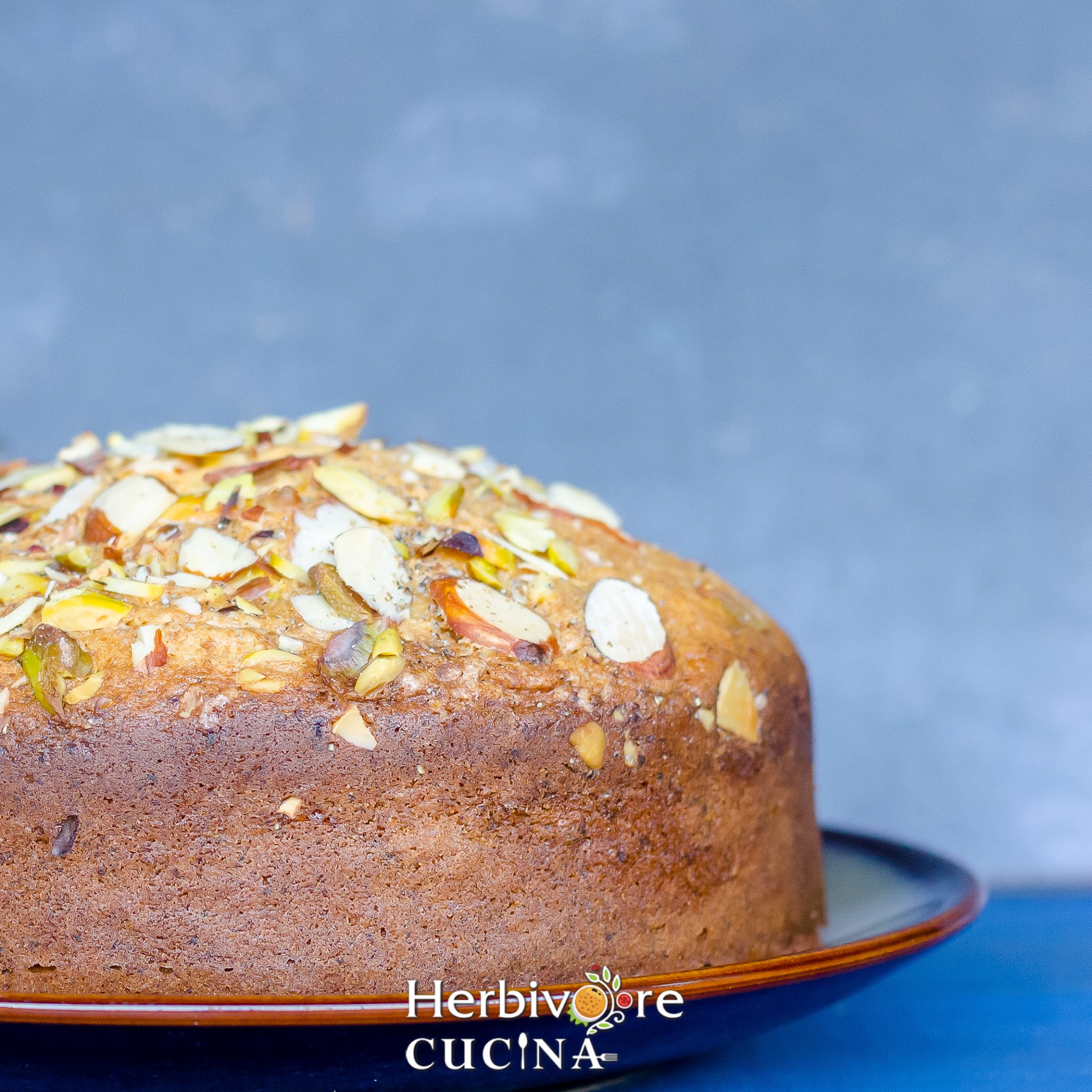 Today is a new week in the month lng Bake-a-thon and this week I am making Naked cakes. As the name suggests, these cakes have minimal or no cream and the cake can be seen without having to remove any cream from it.
For the longest time I have been baking Naked Cakes and Tea time breads. This is primarily because I was not confident of working with buttercream and fondant. Plus, Naked Cakes come together in no time and are generally as easy as mix, stir and bake!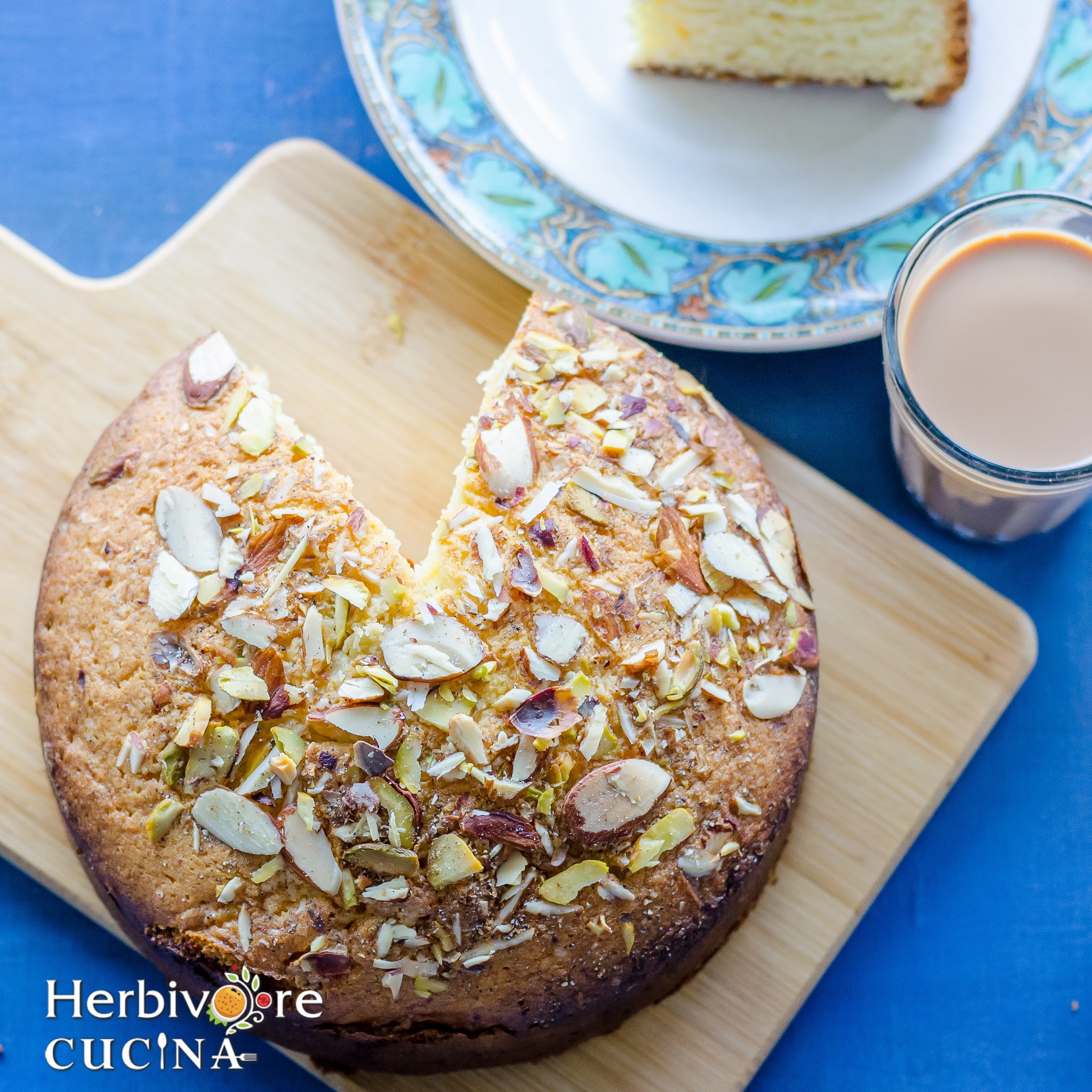 From all the cakes I have made in the years, this Mawa Cake makes it to my favorite five! For all those from Mumbai, you can surely relate to my love for the soft and spongy Mawa Cake we get from all the Irani Cafes. Trying to replicate that cake, I came across this recipe from Madhuri's blog. It had all the ingredients I had and looked pretty simple to make. So I made it almost immediately.
The main ingredients in the recipe are milk, flour, sugar and milk solids. Milk solids or Mawa is an ingredient made from milk. I used a store bought packet of mawa but there are plenty of recipes on how to make it at home. That is the key ingredient so make sure it is fresh and good quality. Being a milk product, it is prone to going bad pretty quickly.
All the other ingredients are easy to find in any pantry. If you do not like the flavor of cardamom, reduce it and add just a pinch. Topping with almonds and pistachios gives the cake a great look and adds to the taste. However, cakes with none of these taste great too.
I made a BIG cake using the recipe. Besides, I made a few cupcakes using another one half of the recipe. The cupcakes were tiny, full of flavor and equally delicious! While it is difficult to have portion control with the big one, I like I can eat one cupcake at a time and get some sort of control!
Try this one and enjoy the taste of Mumbai's Irani cafes at home. Do not miss the other two naked cakes this week and many more baked goodies coming on the blog all month long!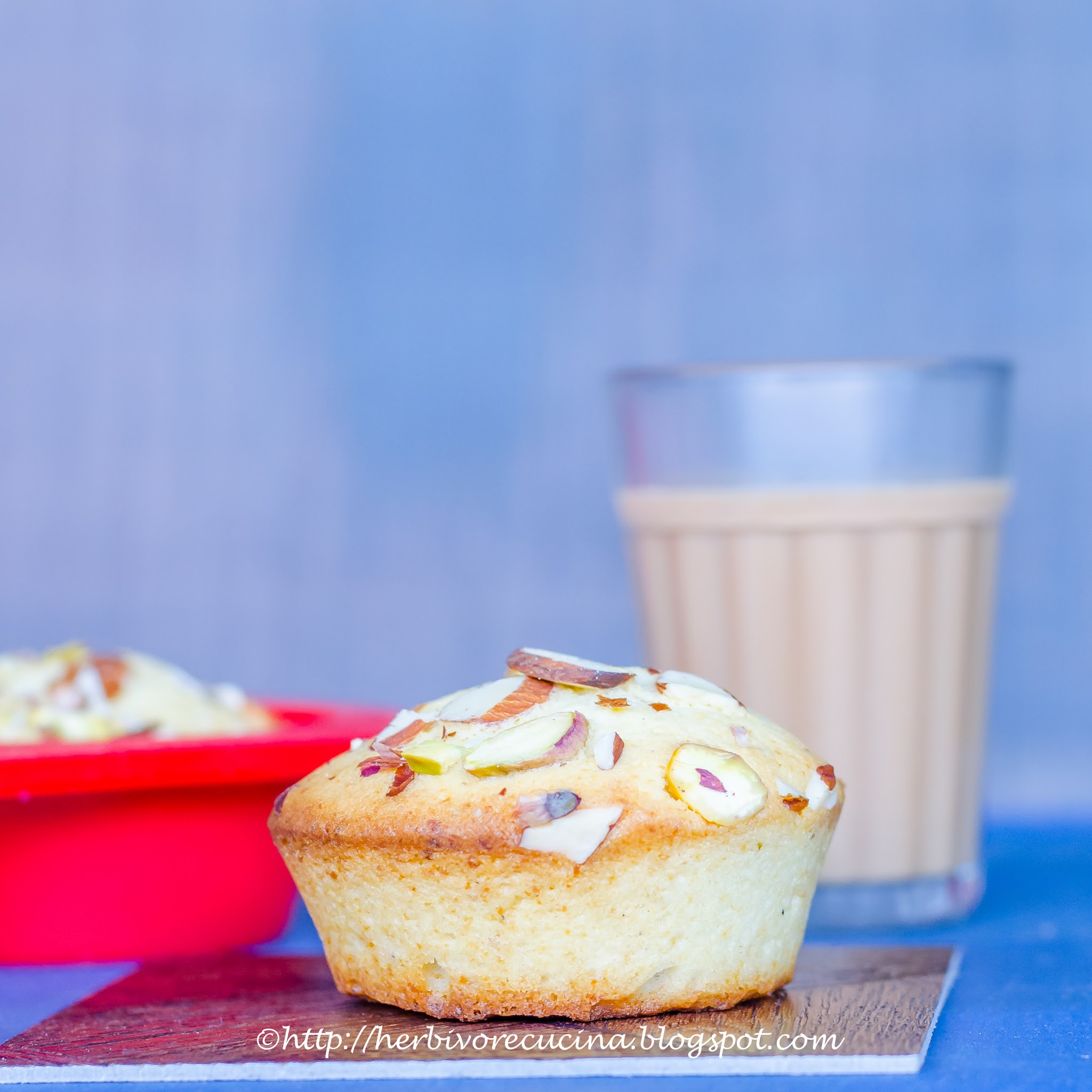 Ingredients
All purpose Flour 1 ¼ cup
Mawa/ Milk Solids 100 grams, crumbled
Unsalted Butter ⅓ cup, room temperature
Milk ⅓ cup
Sugar 1 cup
Eggs 2, room temperature
Baking Powder ½ tsp
Cardamom Powder ¼ tsp
Salt a pinch
Pistachio and Almond to top
Method
Preheat oven to 350 F/ 180 C. In a bowl sieve together the flour, baking powder, cardamom powder and salt. Set aside.
In another bowl beat together mawa, sugar and unsalted butter for 6-7 minutes, till the mixture is pale and fluffy.
Add the eggs, one at a time and beat till mixed. Once it is beaten, add half the flour and half the milk. Mix it all well and repeat the milk and flour. Beat till incorporated.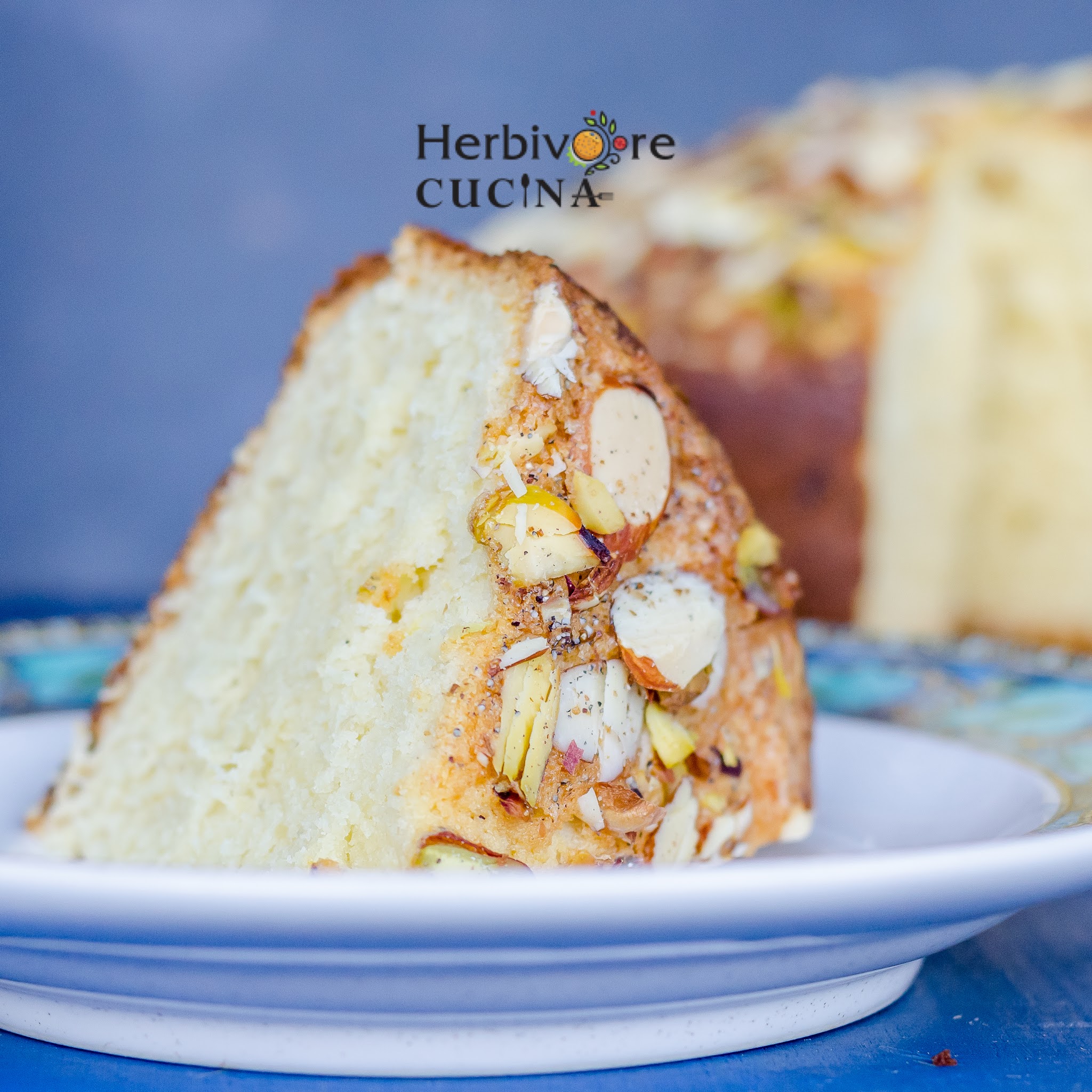 Line a 6 inch pan with parchment paper. Add the mixture and top with slivered almonds and pistachios. Sprinkle some cardamom powder. Bake for 50-60 minutes till a toothpick comes out clean.

Alternatively divide equally in cupcake molds. Bake them for 20-25 minutes, till it leaves the sides and toothpick comes out clean.
Cool and serve with a glass of chai.