This summer India seems to be all set to make new record in temperature. The mercury has hit 123 F already and there are still a few weeks until the rain starts. In the scorching heat, anything that can cool the body and soul is inviting. Iced tea fits the bill perfectly!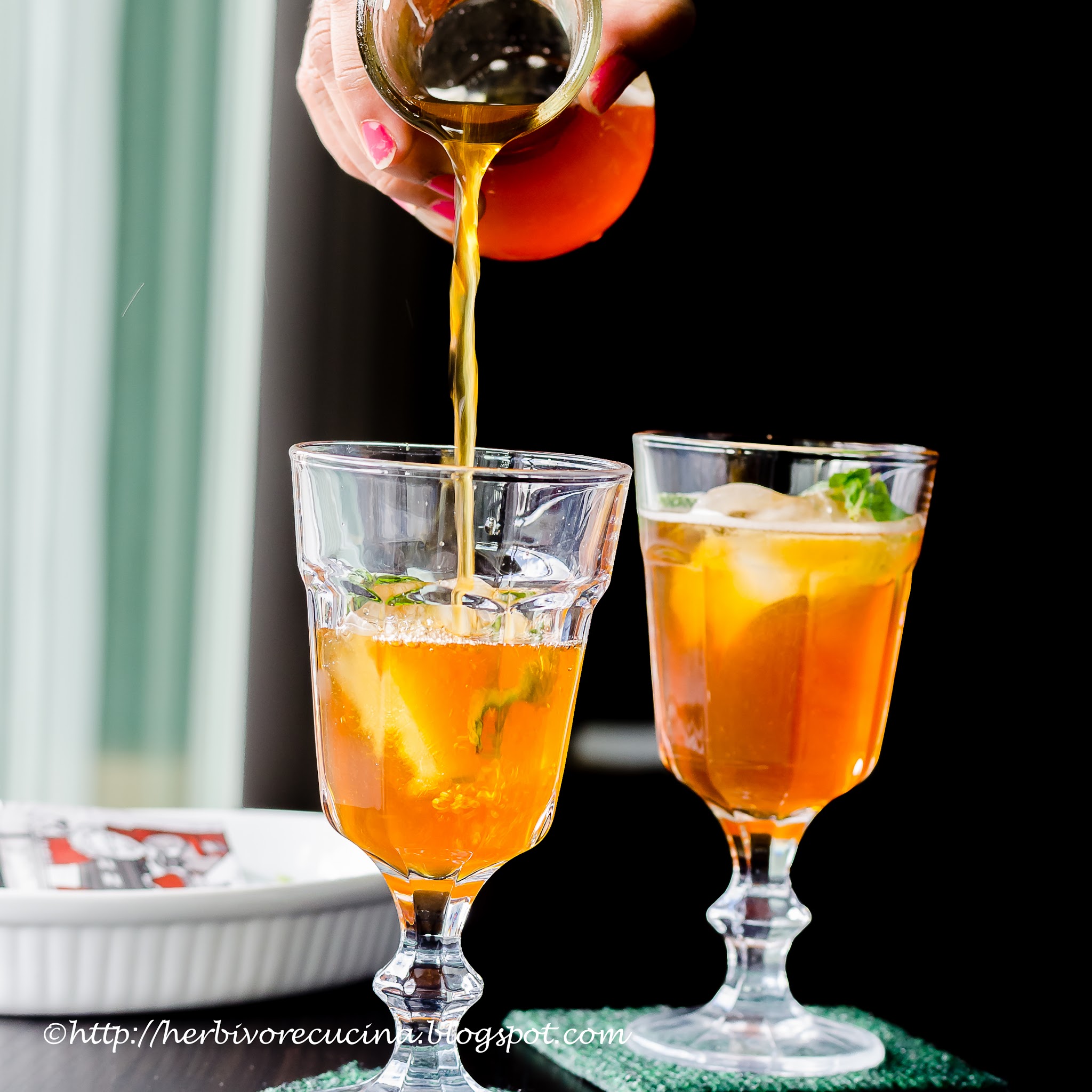 Whenever you think of Iced Tea, lemon seems to be the first flavor that comes to mind. However, Iced Tea can be made in many other combinations, and peach is my favorite! Then again, mint seems to be an essential ingredient of all iced teas and it is rightly so. The leaves impart a beautiful flavor to the tea.
Recently, a startup of two people called Collect Teables sent me a few samples of their Mint flavored tea bags (called ShakeSpearmint Tea) and the Earl Grey tea bags (called Agatha ChisTea) for review purposes. While the teas taste great when made in the conventional way, I decided to use the mint tea to make a cooling iced tea. The result was perfect! The tea has the right color and strength to be used cold or hot. I steeped it for a few minutes to get the flavors and was super satisfied! The mint tea has dried mint particles in the bag which gives the tea the perfect taste and minty flavor without overpowering the drink. And not to mention, the tea bags come with really chic covers that look great even when placed in a platter on the table! I totally LOVED using these teas and can't wait to try their new flavors soon!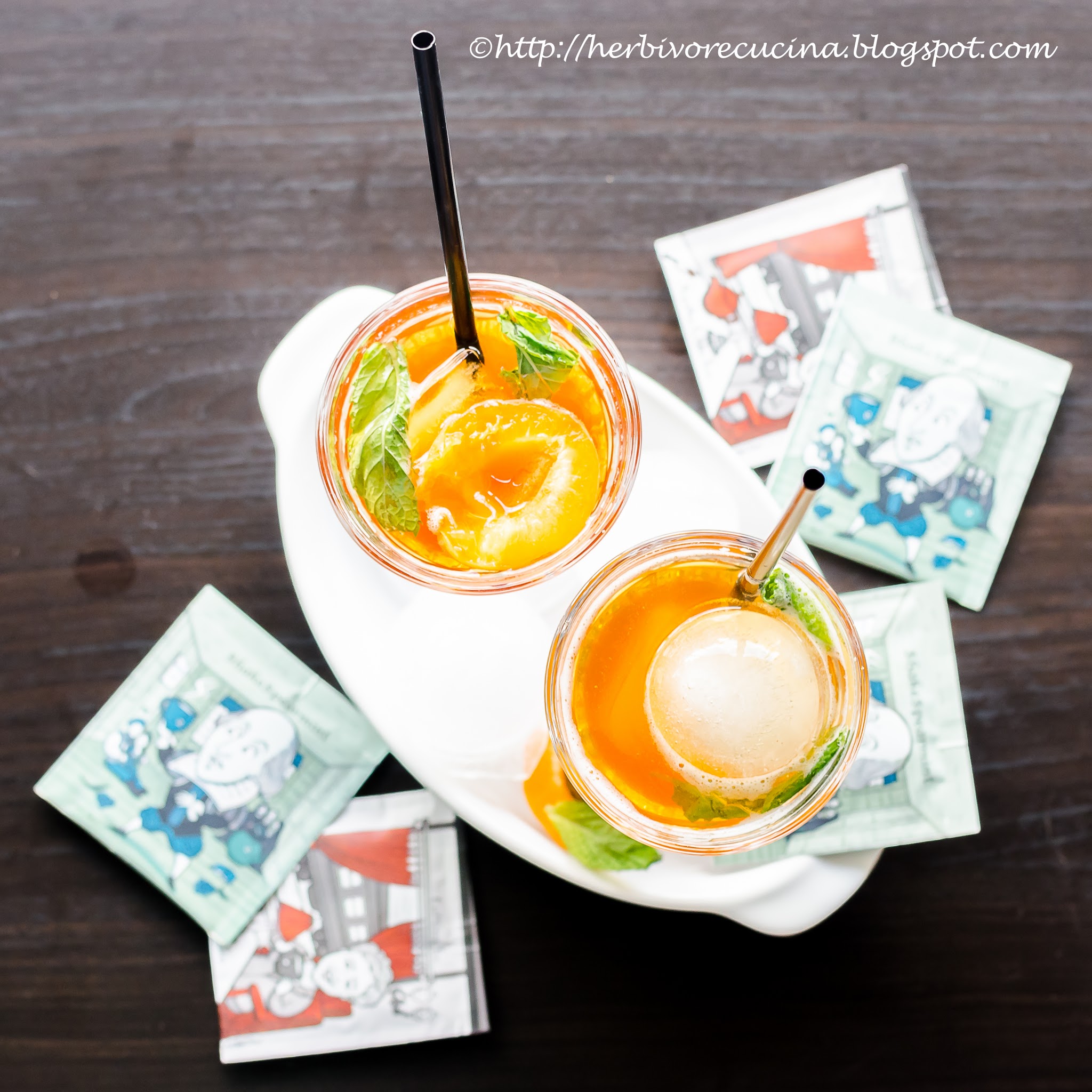 Until then, try this easy Iced Tea recipe. All you need is a couple of tea bags, peach apricot syrup, mint leaves and loads of ice. If you cannot lay your hands on a minty tea bag, just muddle a few mint leaves and add to the tea concentrate. That gives the required flavor in the tea. If you do not like or have peach apricot, use any flavored syrup of your choice. Also, if you prefer a sweeter version, add some sugar too. The recipe is perfect for two glasses.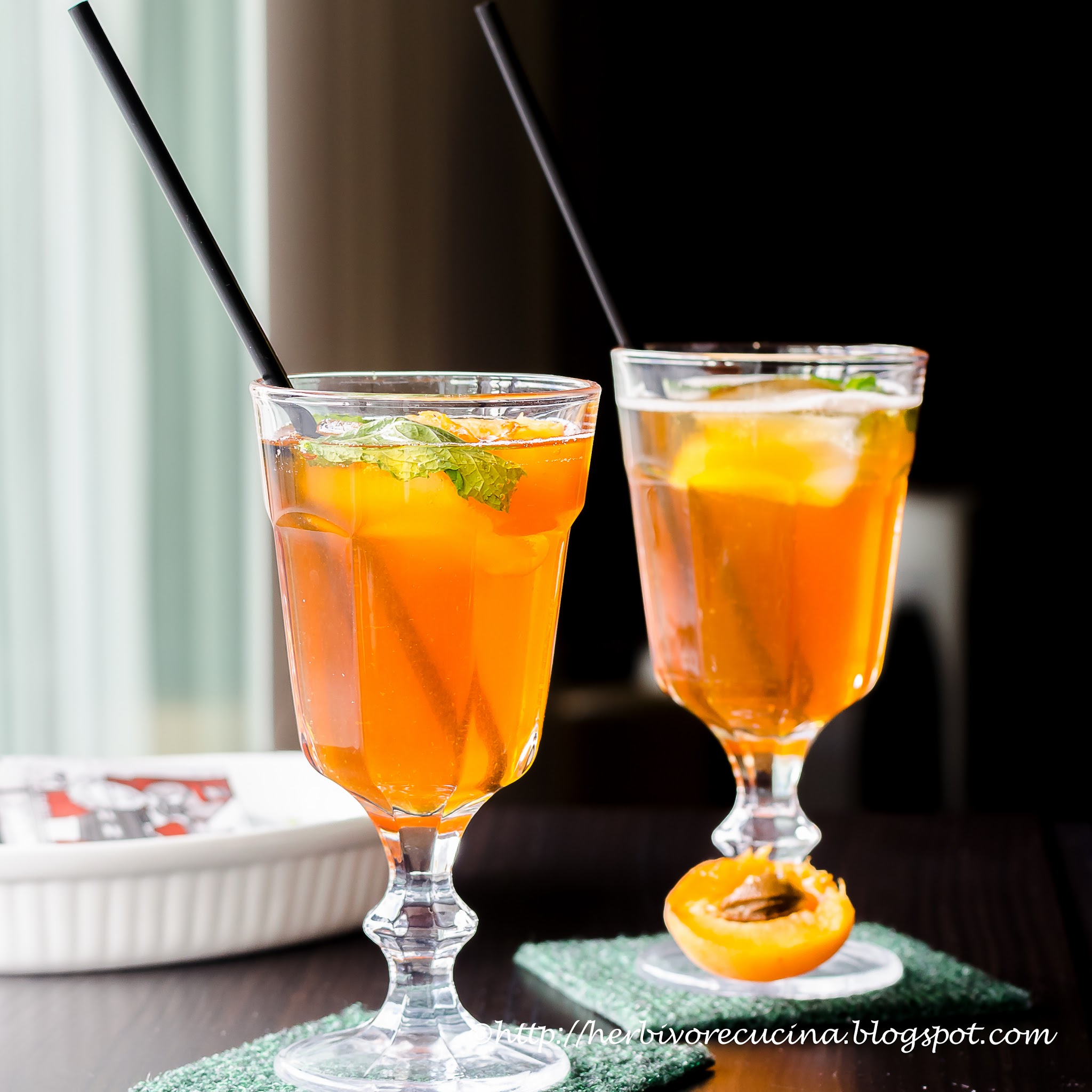 Ingredients
Peach/ Apricot syrup 1 tbsp
Tea bags 2 ( I used ShakeSpearmint Tea)
Mint Leaves
A slice of Apricot
Method
Heat ½ cup water. Add two tea bags and let the flavors steep for 5-6 minutes. Remove tea bags and discard. Let the water cool.
In a mixing jar, add the peach apricot syrup, mint leaves, tea water and some ice cubes. Mix everything well.
In the serving glass, add ice at the bottom. Pour the iced tea and garnish with a slice of apricot and mint leaves. Serve.