Today is day 1 of this week's Blogging Marathon and my theme for this week is desserts in shot glasses. I loved this theme and had so much fun making three tiny desserts for this theme. First up is one of my favorite desserts; falooda just reinvented to make perfect shots.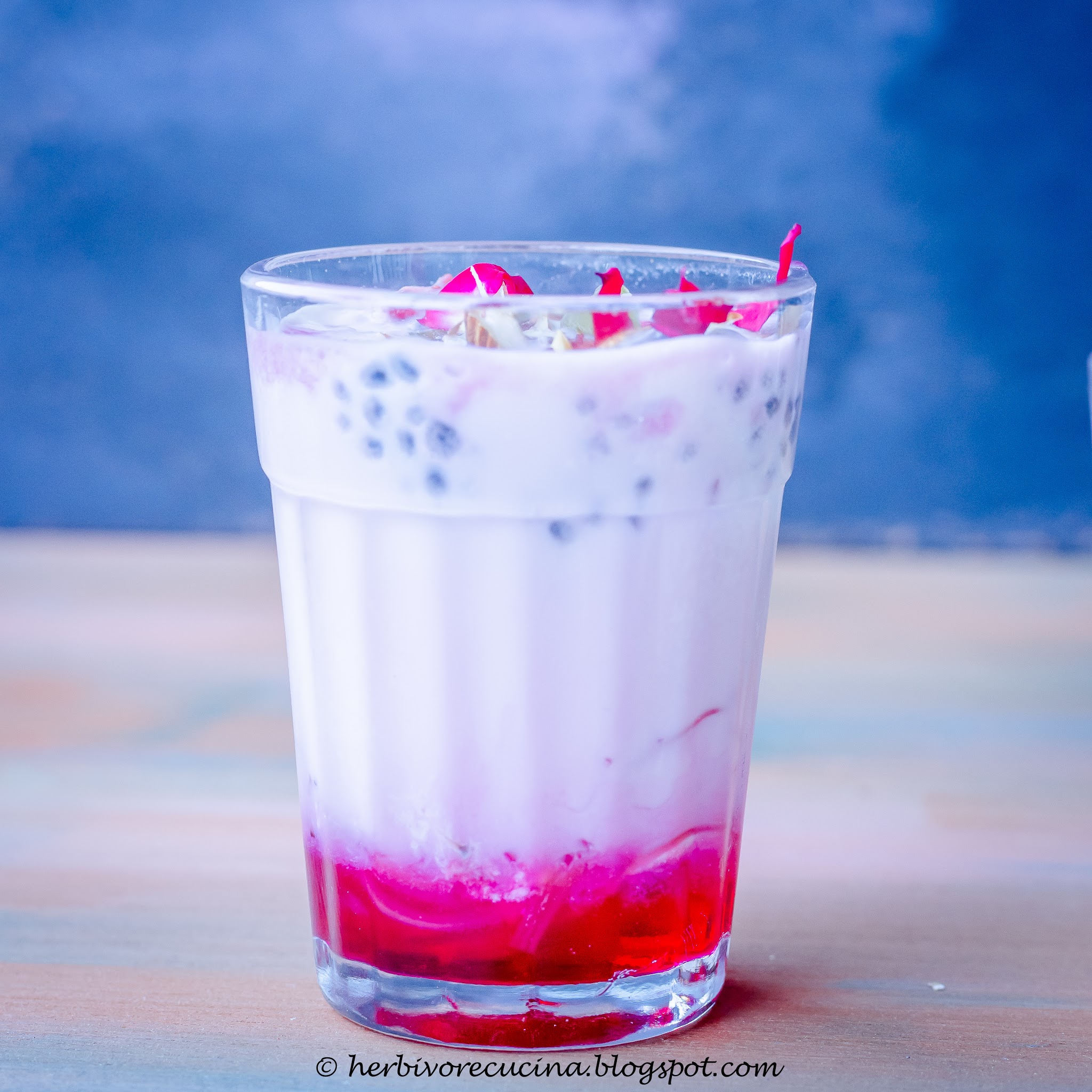 A blend of milk, rose syrup, vanilla ice cream and other ingredients of choice, this one is an Indian classic. Most restaurants have it on their menu and people of all ages LOVE it. What was once only available in a couple of flavors like kesar and rose has now expanded to all sorts of flavors based on different nuts and fruits. However, the classic Royal Falooda is still served with rose syrup and has not undergone many changes over the years.
A very famous joint for Falooda in Mumbai is the Crawford Market based Badshah Falooda. They serve their signature faloodas in tall glasses made from thick glass and the quantity is enough for one really hungry soul. Based on that and various other restaurant's flavors a lot of companies now have their own falooda mixes. The mix contains basil seeds, falooda sev, sugar, nuts and tutti frutti. One has to add just milk and ice cream to make the falooda.
We generally find the sugar content too high for our liking. And nothing beats a glass of chilled falooda made from scratch. As the drink has just a few ingredients and needs a couple of minutes to assemble, we now make it from scratch. The taste is unparalleled and the flavors awesome!
I have listed the ingredients and the method for a simple Rose falooda. The basic ingredients are milk, rose syrup, ice cream, falooda sev and basil seeds. The remaining ingredients like nuts, rose petals and tutti frutti can be changed as per preference. Add the ones you like and leave out the rest. The result will be yummy falooda shots perfect for any party. The size is perfect for one person and once the ingredients are ready, it takes under 2 minutes to whip up this awesome dessert.
Ingredients
Milk 2 cups
Basil Seeds 2 tsp
Falooda Sev a handful of strands
Rose Syrup 2 tsp
Vanilla Ice Cream 2 scoops
Tutti Frutti 1 tsp
Mixed nuts 1 tsp
Rose petals a few
Method
In a pan filled with 1 cup boiling water, place the sev. Cook till soft and translucent. Drain the water and set aside the sev. Soak the basil seeds in water till they bloom and become transparent. Drain water and set aside.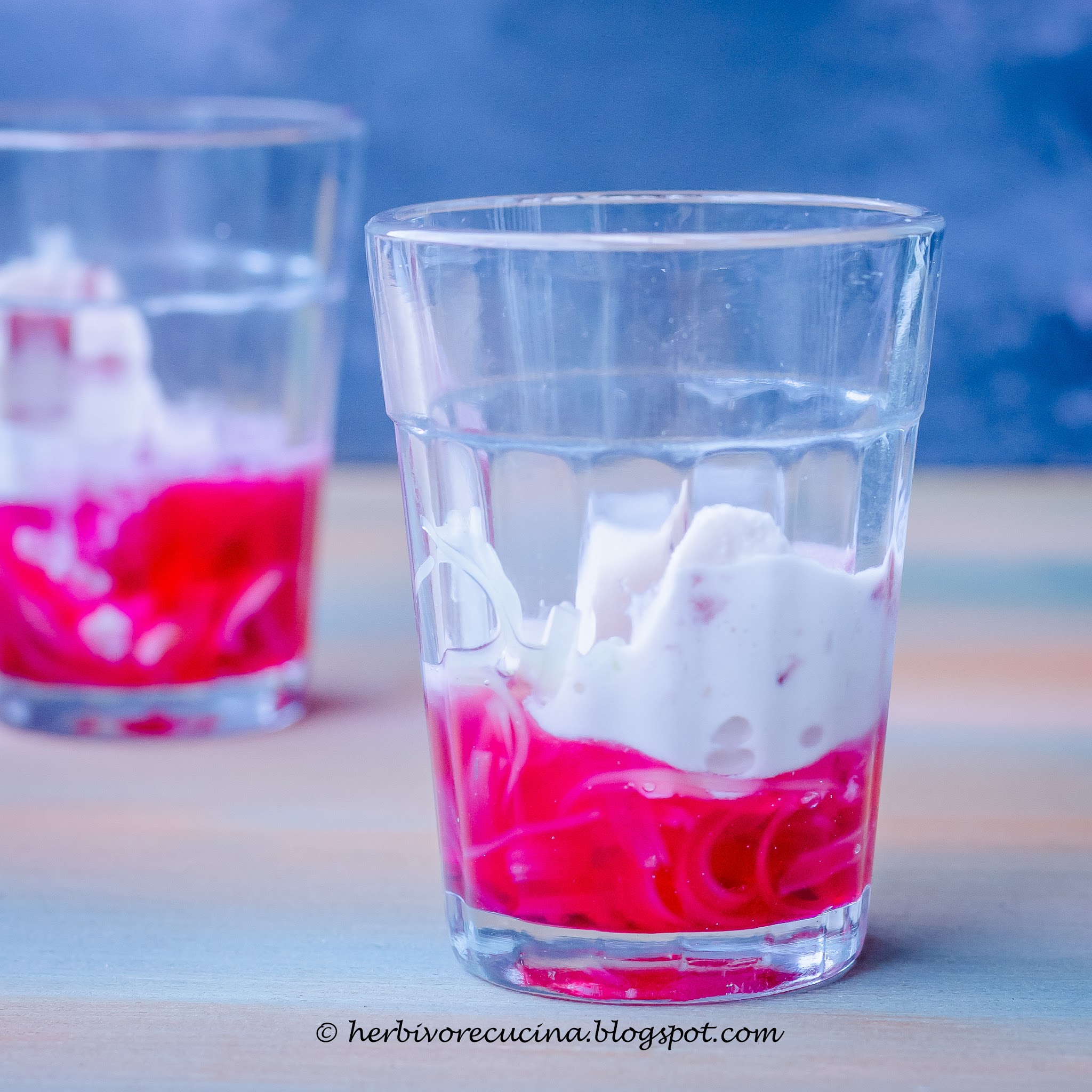 In two cutting glasses or shot glasses, add a teaspoon of rose syrup each. Divide the basil seeds and falooda sev between the glasses. Slowly add the ice cream and top with milk such that the rose syrup does not get disturbed.
Top with nuts, rose petals and tutti frutti. Serve immediately.