It has been a long time since I started bread. I started off with pizza (that is the easiest as you do not have to worry too much about rising etc :0). Then it went to a little complex breads like pita bread, pumpkin bread and tons of stuffed rolls. But out of all the breads, I had a fancy for perfectly straight edged sandwich bread. I saw a lot of loaf pans but most had angular sides. Finally I found what I was looking for and made this bread several times. Last weekend I made another loaf and it was simply fabulous.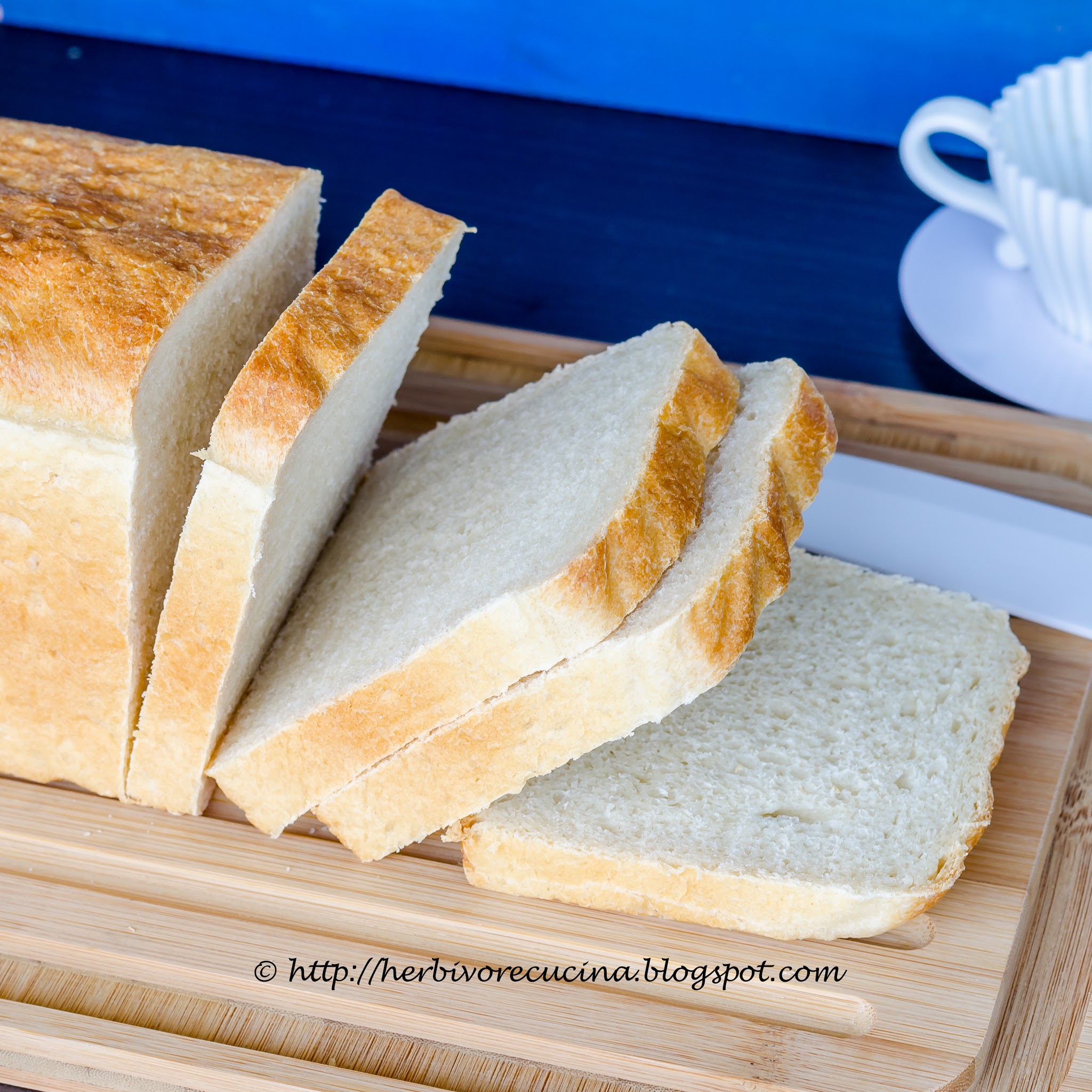 I used all purpose flour then and now it is time to make a whole wheat bread this weekend. I got some vital gluten a while back and now I am in love with how it transforms the wheat bread to perfect sponge! Lately I did a lot of baking with whole wheat, the recipes will be up once I know for sure how to go about it!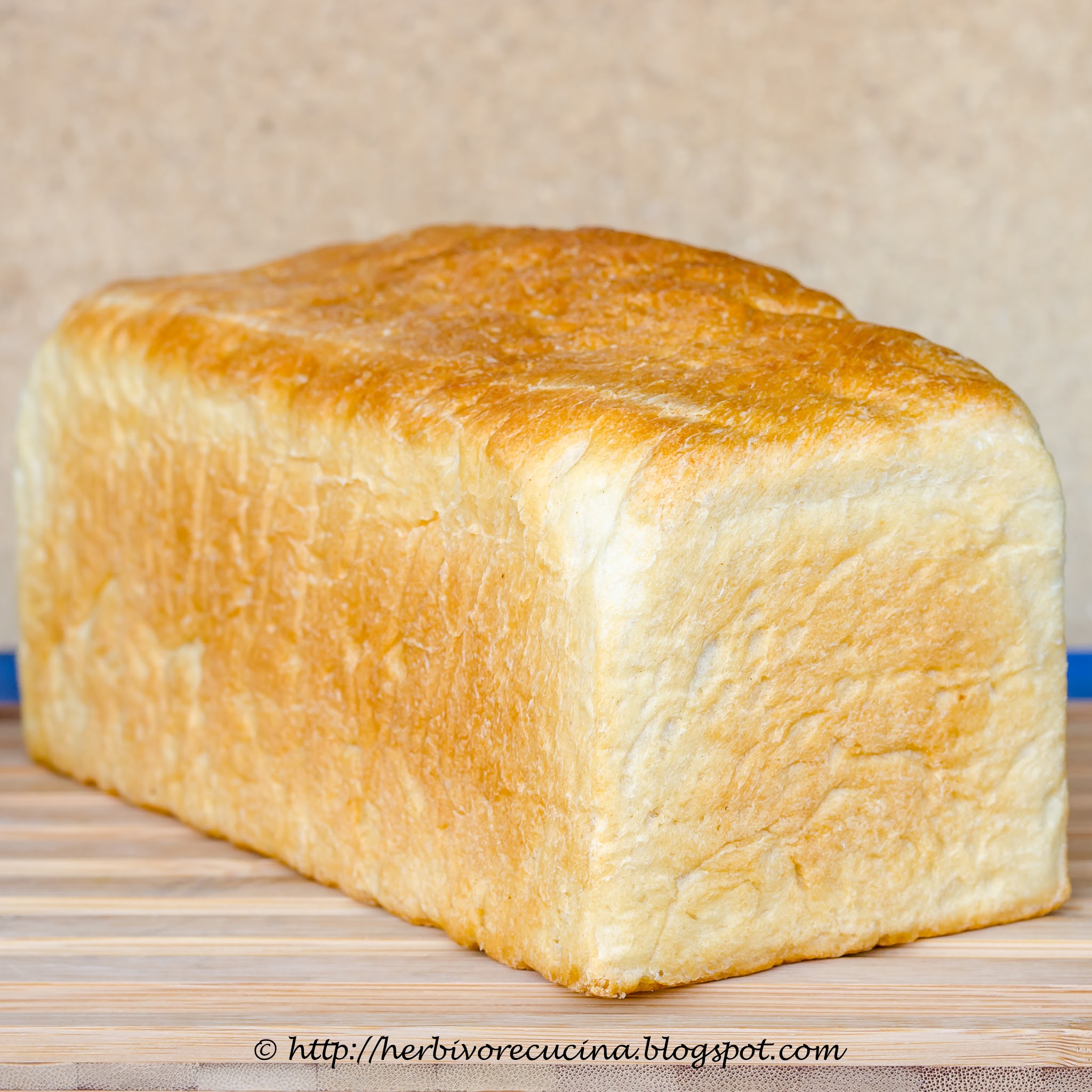 Apart from sandwich, I made this loaf for something even better. For those who are familiar with Asian places serving the Honey Toast, I made that from scratch! For those who do not know, read the next post coming up later today. It is one of the best desserts I have had ever!! So I used quarter of the bread to make that and used the remaining to make sandwiches. The fresh bread gives such a wonderful flavor to the sandwich, I feel like making bread at home all the time!! Hope you all enjoy this bread and do read the next post to see my favorite dessert made from bread!
Ingredients
All Purpose Flour 3 cups
Milk ¼ cup
Water ¾ cup -1 cup
RapidRise Yeast 1 sachet (2 ¼ tsp)
Salt 2 tsp
Sugar 1 tsp
Unsalted Butter 3 tablespoon (Room Temperature)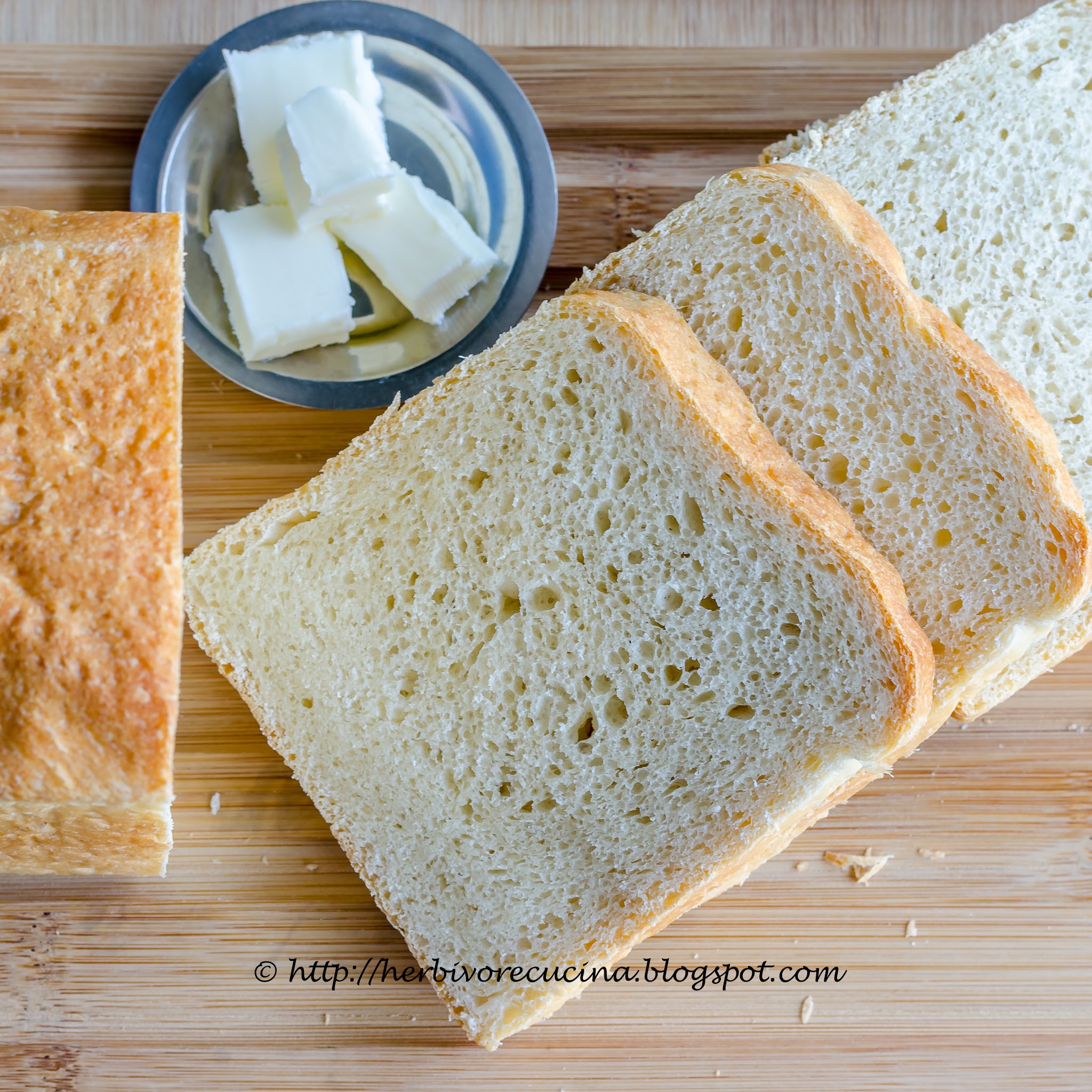 Method
In a bowl add milk and ½ cup water. To that add sugar and 1 teaspoon salt. Mix and microwave for a minute. When the water milk mixture is warm, add the yeast, mix and rest covered in a warm place. The yeast will bloom in 10 minutes or so.
In a mixing bowl, add the flour, remaining salt and mix well. Add the unsalted butter and bloomed yeast. Mix and make a dough adding water as required. Knead it to a smooth dough and keep working on it till soft. Once done, coat with oil or butter and rest covered for an hour in a warm place.
Meanwhile, line a bread pan with parchment paper. Set aside. After an hour or once it has doubled in size, punch it down and knead again for 5-7 minutes. Roll the dough out to a rectangle of 9 inches by 5 inches. Start folding it like a towel, along the longer edge, bringing in all the edges. Place the rolled loaf in the bread pan and cover it. Rest for an hour.
When the hour is almost up, preheat oven to 400 F/ 210 C. Once the loaf rises till the top of the pan, place it in the oven. Bake for 15-18 minutes, till the top is nice and golden. Once it is, remove and cool for 10 minutes. Then transfer to a cooling rack and cool completely.
Cut the slices only when the bread has cooled for 3-4 hours. Enjoy!!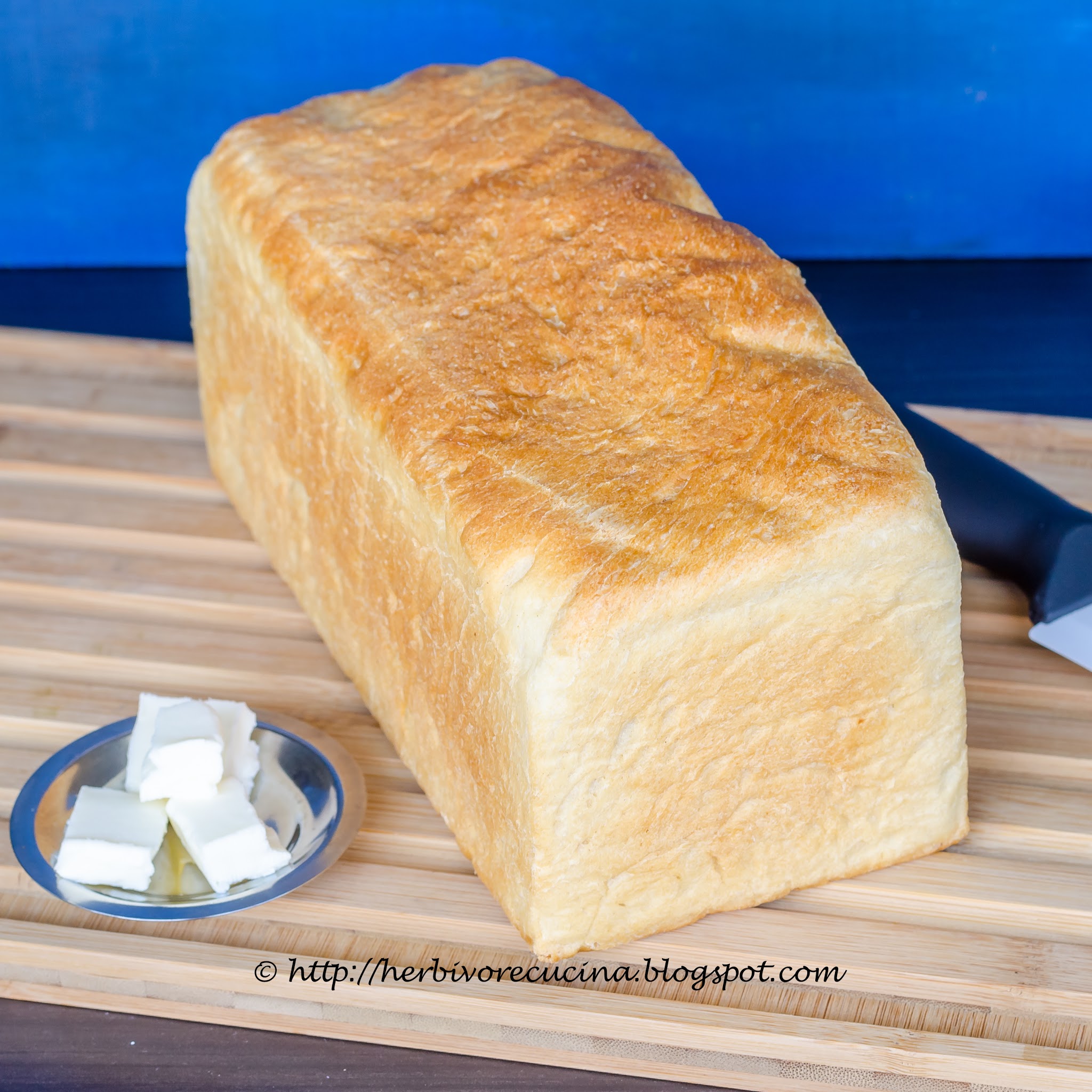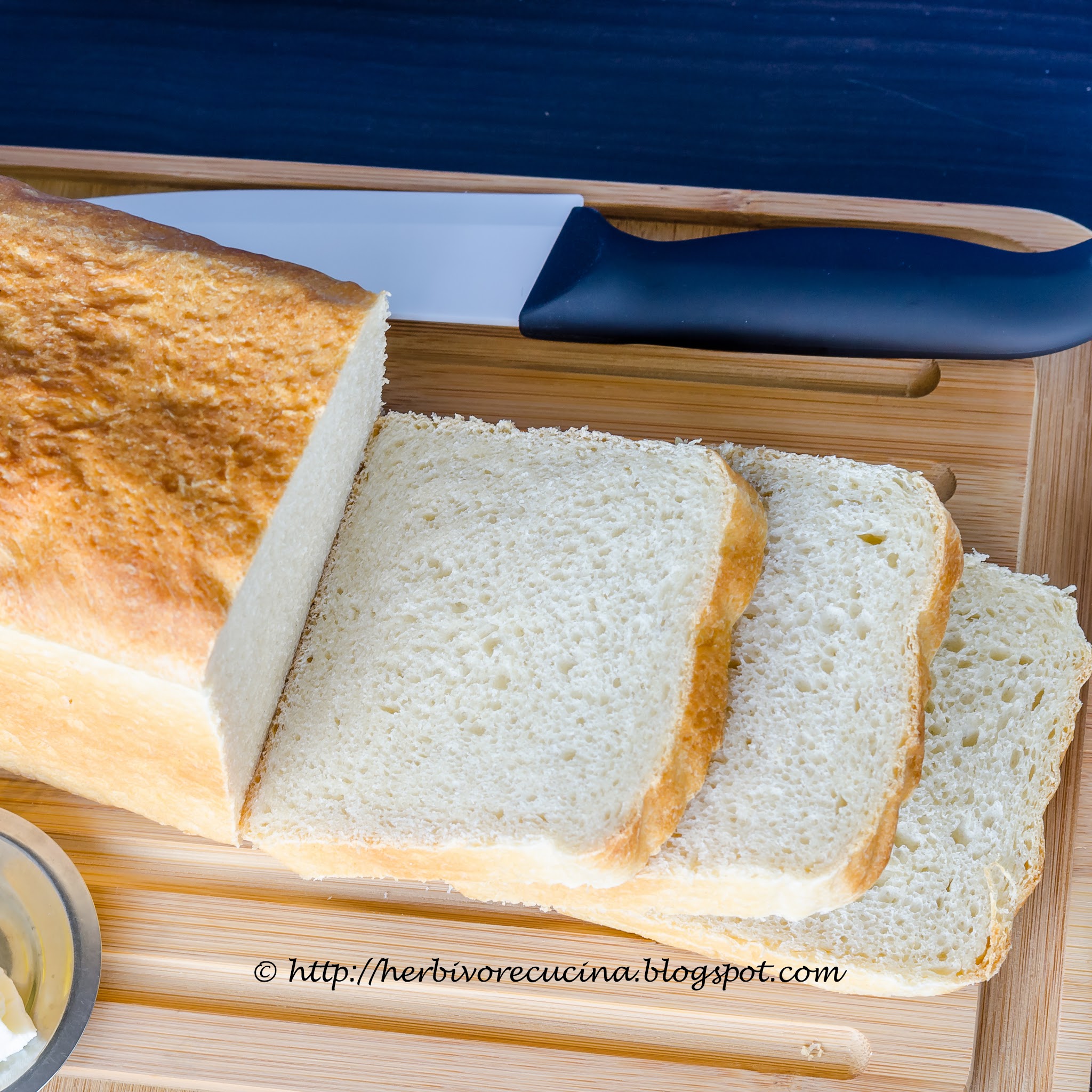 Use this bread to make this amazingggg dessert, Honey Toast.
If you are a sandwich lover, try this Grilled Sandwich made in a triangle bread from scratch, check out this recipe. Perfectly like the one from the streets on Mumbai!!