Cherries, those bright pink colored beauties are in full bloom now. Whether it is cherry picking at a local farm or getting them from the farmer's market, almost all cherries are super sweet! This is the time to make desserts out of the herries as you would need minimum sugar, thanks to their own sweetness. A few days back I made a Cherry Jam from the local cherries. I had a last bit of that jam left and decided to make a yummy dessert using it.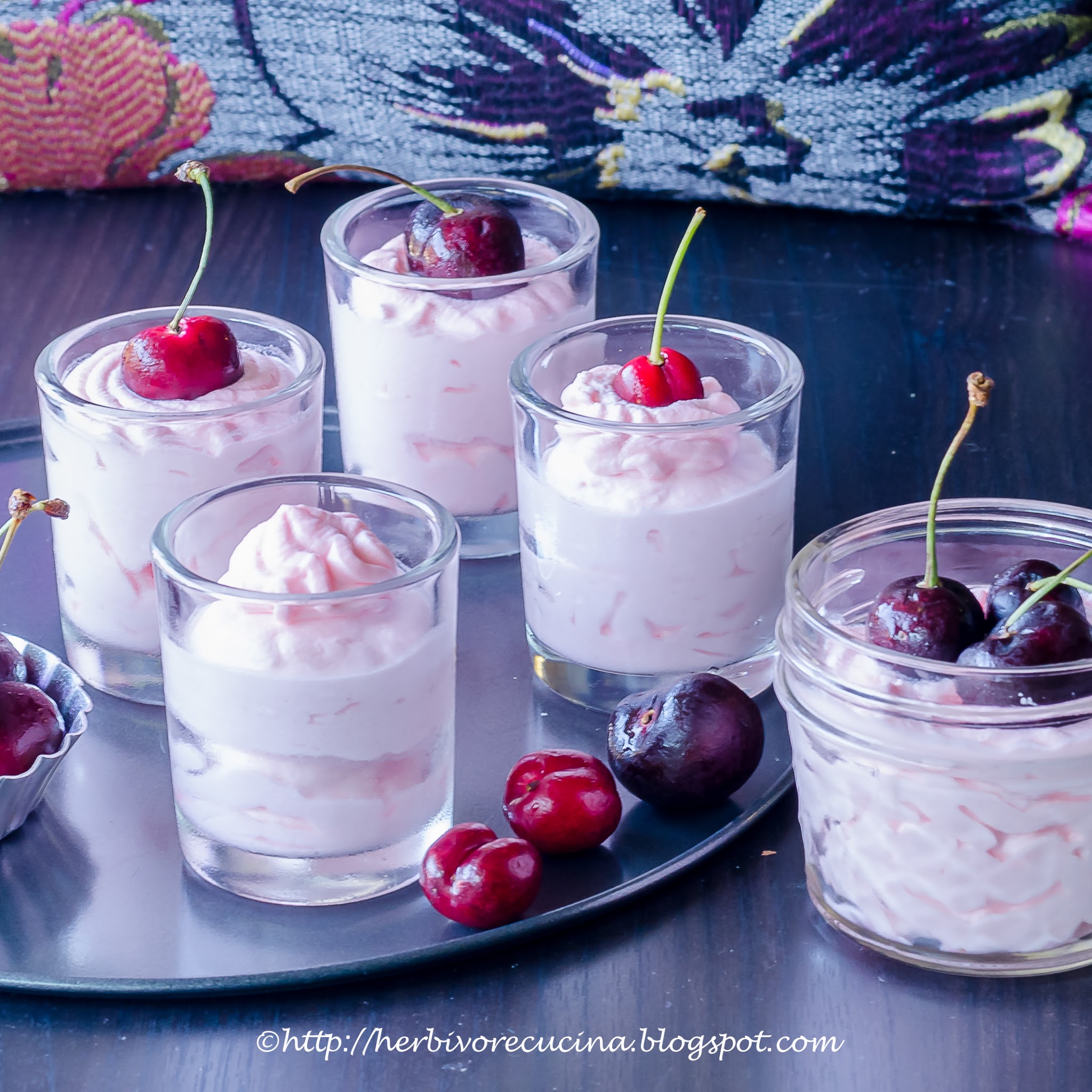 As some of you know, mousse is one of our favorite desserts. Apart from the usual Chocolate Mousse, I love to make mousse using seasonal fruits. They taste so yummy and have a freshness that is unmatched. I still love my Mango Mousse from not too long ago, and now this cherry mousse is on my favorites list! Another reason why I love this cherry based dessert is for the light pink color it has. Pink in anything is chic, especially when it is a dessert like this 🙂
The method to make this dessert is really easy. It has just three ingredients and takes less than five minutes to stir and mix. Then comes the most difficult part for me; waiting for a few hours to let the mousse set! I keep checking the refrigerator, thusit takes even longer process for the mousse to set. Once set, just garnish and serve. The beauty of the dessert is that you can make it ahead of time for a party. It tastes great, it is so easy to make and looks really cute too.
Incase you cannot find fresh cherries at other times of the year or the cherries in your refrigerator are not sweet enough, add a teaspoon of maraschino cherry water. It will give a cherry flavor and sweeten the mousse as well. It also helps enhance the pink color of the mousse.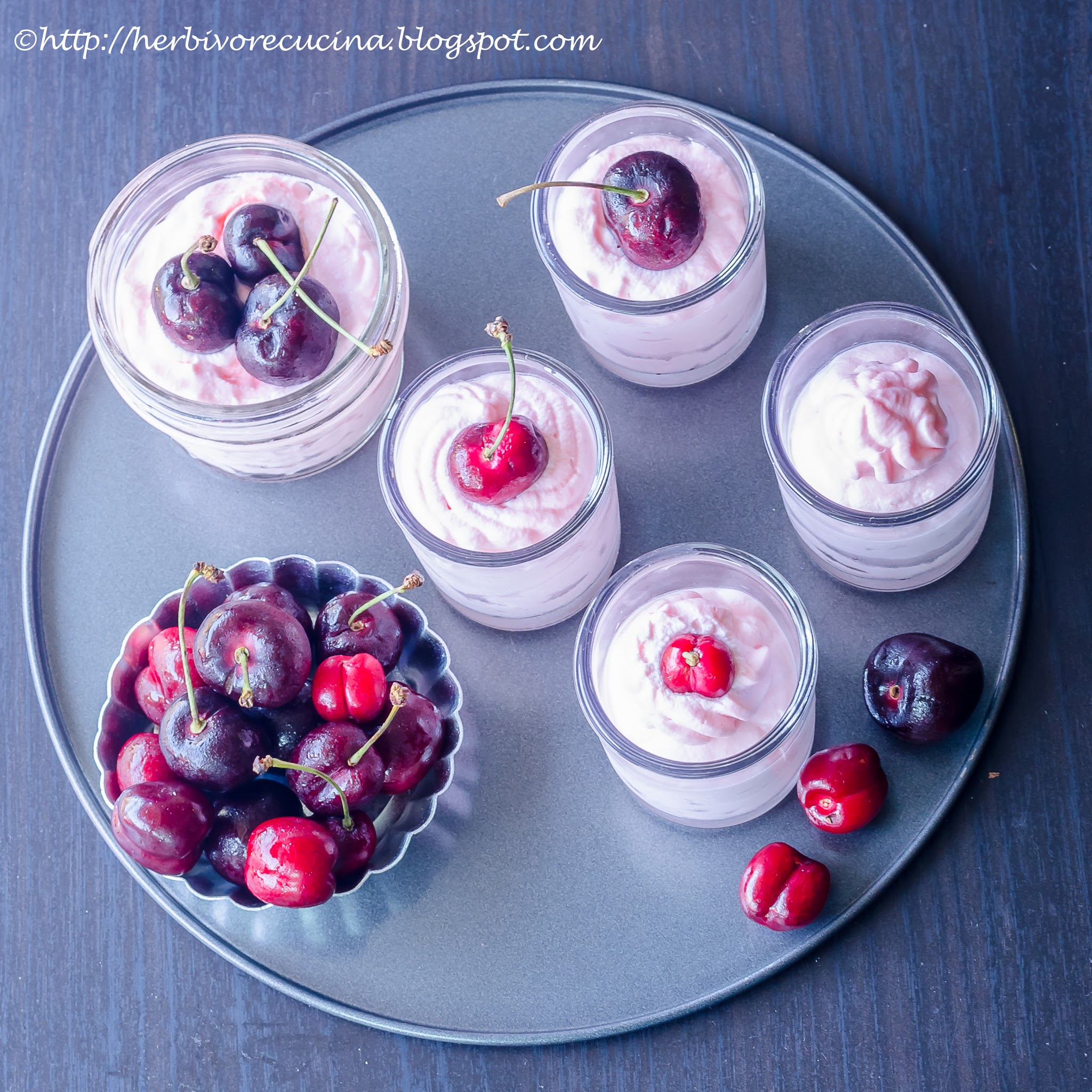 Ingredients
Heavy Whipping Cream 1 ½ cup
Confectioners' Sugar ¼ cup
Cherry Jam 3 tbsp
Cherries to garnish
Method
Make the Cherry Jam as per this recipe. In a mixing bowl add cream. Whip using a hand blender till you get soft peaks. Add in the sugar and cherry jam, whip for a minute and you should get soft peaks. Do not over mix.
Transfer to small glasses, mugs or bowls. Refrigerate the mousse for at least a couple of hours before serving.
To serve, top with fresh cherries. You may also add a sprig of mint.