A cupcake (also British English: fairy cake; Australian English: patty cake or cup cake) is a small cake designed to serve one person, which may be baked in a small thin paper or aluminium cup. As with larger cakes, icing and other cake decorations, such as sprinkles, may be applied.
These moist and light chocolate cupcakes are easy to make, and with the sinful milk chocolate icing, they taste sinful! A quick dessert recipe that is loved by children and adults; and prepared in a jiffy. the proportions here are enough to make 12 medium sized cupcakes.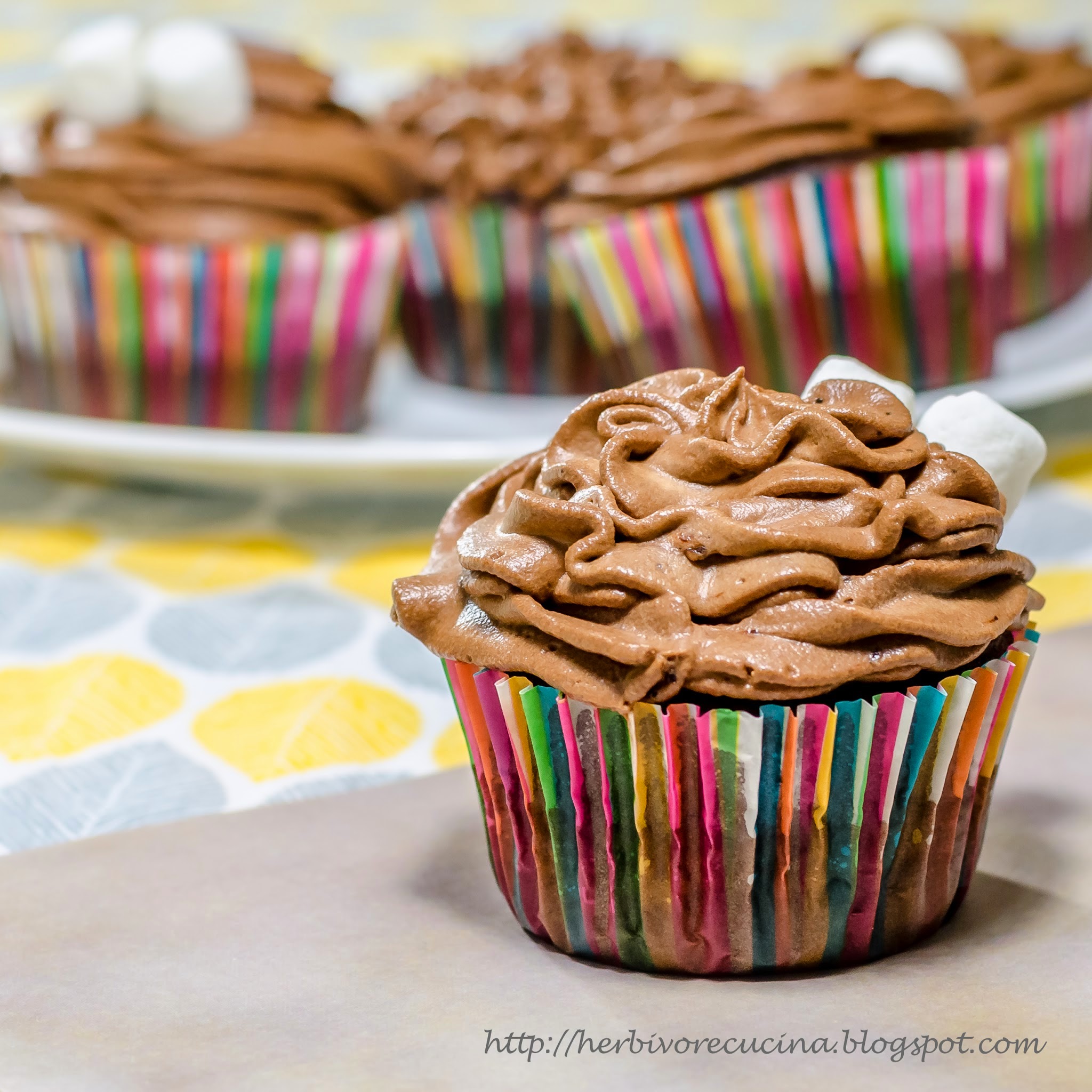 Ingredients
For the cupcakes
¾ cup Allpurpose flour
½ cup unsweetened Cocoa Powder
½ cup Confectioner's Sugar (Powdered Sugar)
½ cup powdered Brown Sugar
½ tsp. Baking Soda
¾ tsp. Baking Powder
¼ tsp. Salt
2 Eggs
⅓ cup Vegetable Oil
2 tsp. Vanilla Extract
½ cup Buttermilk
For the icing
1 ½ cup Confectioner's Sugar
1 cup heavy Whipping Cream
2 tsp. Vanilla Extract
½ cup unsweetened Cocoa
Method
Baking the Cupcakes
In a large mixing bowl whisk the flour, Cocoa powder, baking soda, baking powder and salt to form a homogeneous mixture. Set aside. In another mixing bowl whisk sugars with eggs and oil. Add vanilla extract and homogenize into a smooth mixture.
Pour half the wet mixture and half the buttermilk into the dry ingredients and whisk. Once combined, repeat with the remaining mixture and buttermilk and whisk on medium speed to form a smooth paste. The mixture might be flowy, but that is how it is supposed to be!
Preheat oven to 350 F and line the cupcake mold with 12 liners. Divide the mixture equally among the 12 cupcakes, and bake for 15 minutes. Test with a toothpick, if it comes out clean, the cakes are done.
These Chocolate muffins can be enjoyed just like this with a glass of milk. You may choose to top it with chocolate icing as described below.
Substitutions: Brown sugar can be substituted with white sugar, for the same proportion.
Buttermilk can be made with half cup milk and 2 tsp. Vinegar and let stand for 5 minutes before using it.
Icing the cupcakes
Whisk the cream and sugar on low speed, till soft peaks form. Add Vanilla extract and Cocoa and homogenize. Beat enough to make peaks.
Let the cupcakes cool completely before icing them, else the icing will melt. Take the icing bag and a nozzle of your choice, and top the cake with icing. You may choose to decorate the top with confetti or colored sugars or Marshmellows.
The Sinful Chocolate cake is ready!