Blogging Marathon #66 Week 3 Day 1
Theme: Vegetables that are Fruits
Dish: Spaghetti Squash Tater Tots


Today is the first day of this week's Blogging Marathon, and my theme is an interesting one; Veggies that are fruits. Botanically, a fruit is what develops from a flower and has seeds, all other parts are vegetables. These include stems, leaves, roots and flower buds. Based on this article avocado, beans, peapods, corn kernels, cucumbers, grains, nuts, olives peppers, pumpkin, squash, sunflower seeds and tomatoes fall under fruits.
With that background, I decided to explore a fruit that has just made a debut on my blog and never found its way back. I am talking of Spaghetti Squash; that bright yellow colored squash with a rather interesting flesh. The flesh of this squash is made of thin strands, just like noodles. Honestly, I did not even know this fruit exists till I came to US. Never seen or even heard of it in India, but this is rather popular here. Typically a winter squash, I was lucky to find them at a Farmer's Market last week. Then, I found this recipe by She Likes Food and I decided to adapt and make that.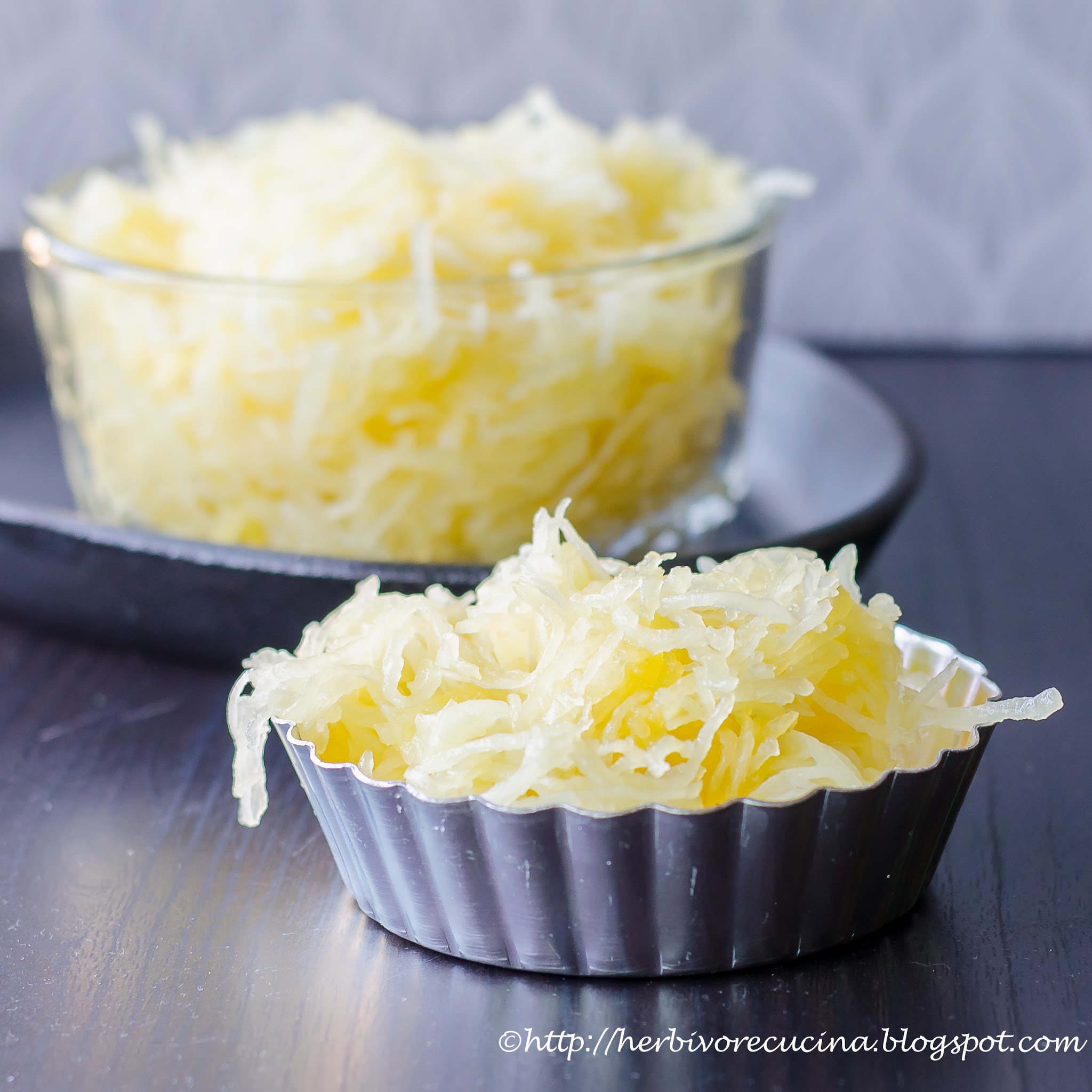 The recipe cooks the squash differently from my style of baking the squash and getting the flesh out. So I followed my style and started off with cooked spaghetti squash. For more information on cooking it, refer this recipe. I baked the squash in the oven. Also, the recipe called for addition of just salt in the tater tots. I added salt, pepper and smoked paprika for a little spicy taste. And served it with cilantro chutney swirled in greek yogurt. The combination was amazing!
These tater tots are a welcome change from just potatoes and baking them makes them rather oil free. I love them for breakfast or even as a side for dinner. Try it and come back tomorrow for another interesting dish using another vegetable that is actually a fruit!
Ingredients
Spaghetti Squash 1 medium
Potatoes 2-3 medium
Olive Oil 2 tbsp
Salt 1 tsp
Black Pepper powder 1 tsp
Smoked Paprika/ Red Chilli Powder 1 teaspoon (optional)
Greek Yogurt ¼ cup
Cilantro Chutney 1 tbsp
Method
Cook the Spaghetti squash in the oven or microwave. For detailed instructions, refer this recipe. Boil and peel the potatoes.
Preheat the oven to 425 F / 210 C. Line a cookie tray with a baking sheet or parchment paper. In a mixing bowl add the potatoes and squash strands. Mash them using a potato masher. Add salt, pepper powder and smoked paprika. Mix well. Divide the mixture into equal sized balls. Each ball should be as big as a key lime.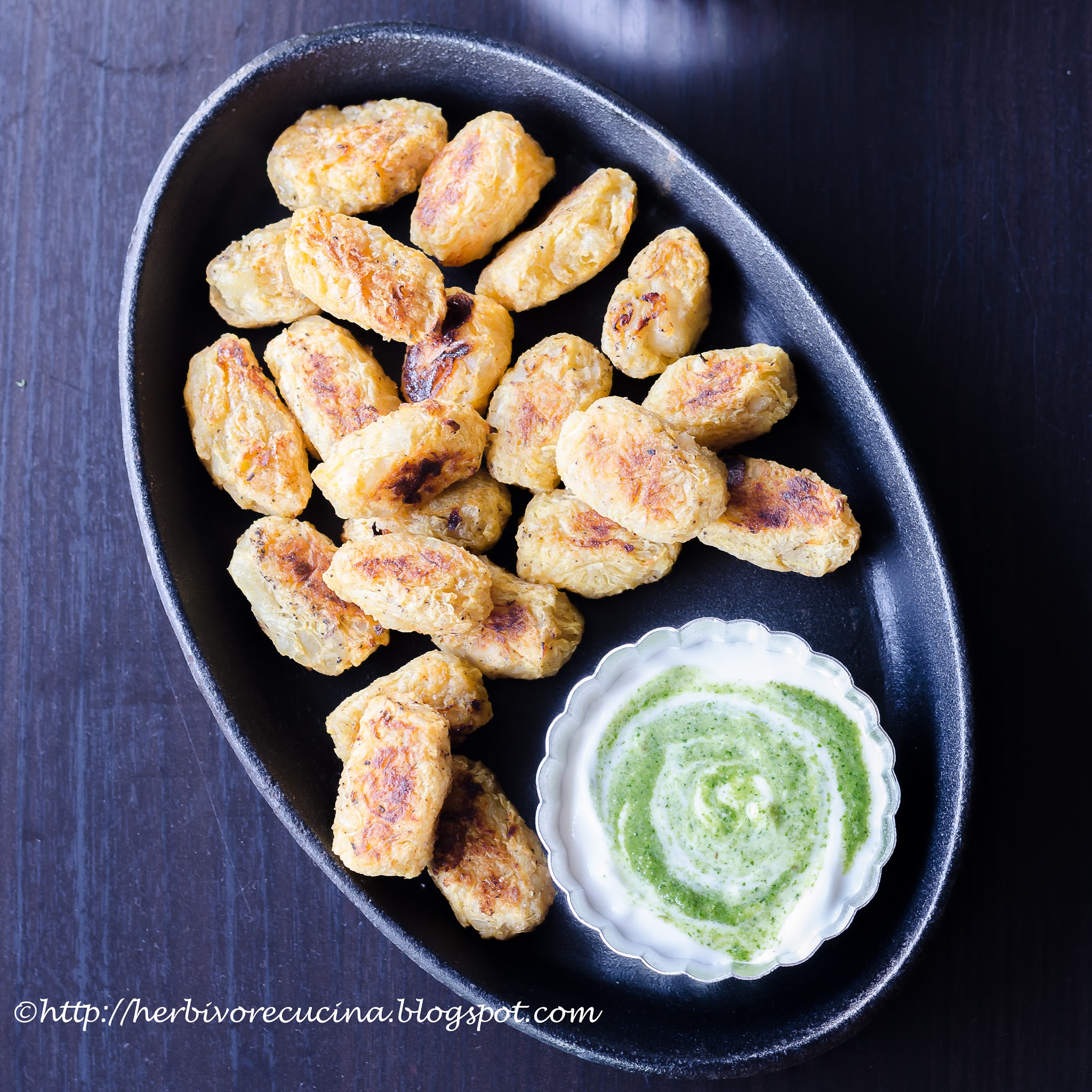 Shape them into cylinders and lay them on the cookie sheet. Brush olive oil on each of them. Place in the preheated oven and bake for 40-45 minutes, flipping them over once in between.
To make the dip, I just swirled some cilantro chutney into the greek yogurt. Serve. These tater tots taste great with ketchup or aioli as well.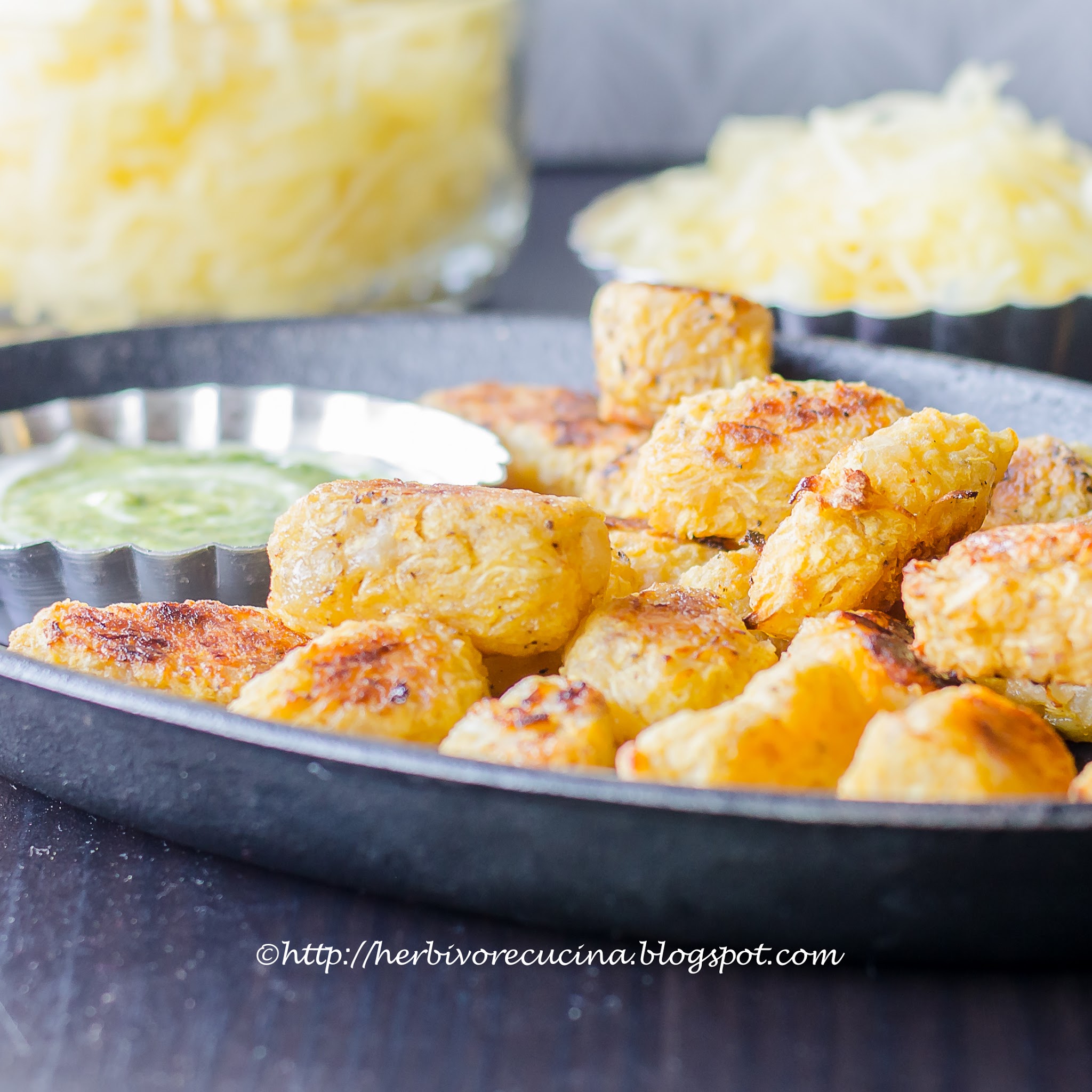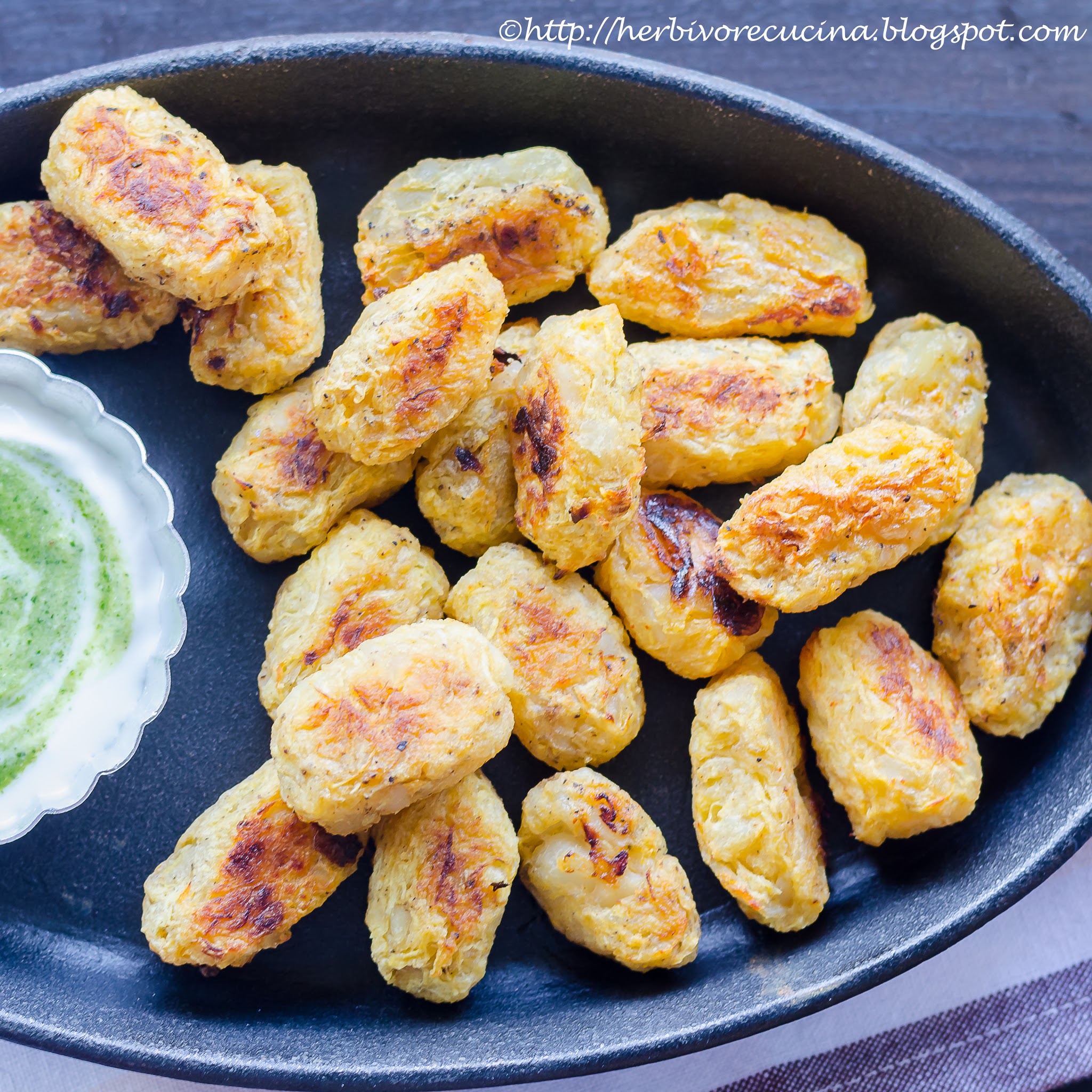 Check out the Blogging Marathon page for the other Blogging Marathoners doing this BM#66