The festival of Makar Sankranti is just a couple of days away. Apart from the importance of the kites and enjoyment on the terrace, this festival holds a different significance in Maharashtra. People from this state of India believe that this day is the one on which you forget the past ill-feelings and hostility towards each other and start afresh.
Til Gud; which literally means Sesame seeds and Jaggery are combined and balls are made out of the mixture. People from Maharashtra exchange these sweets and tell each other:' Til gud Ghya ani god god bola' which means eat these sweets and start talking sweet things from this day onwards! So here is the simple method to prepare these Til Gud or Sesame brittles.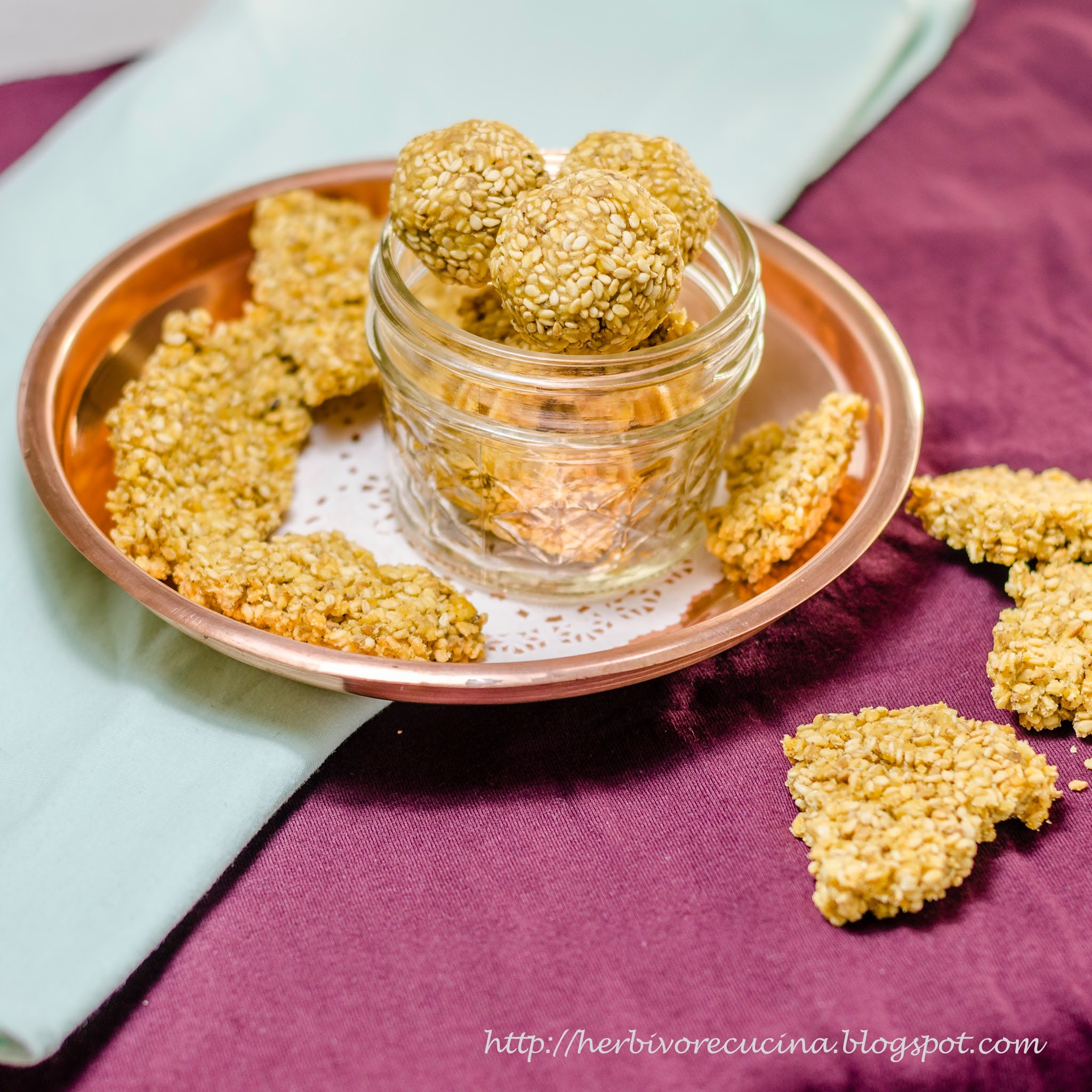 Ingredients
Sesame seeds 1 cup
Jaggery 1 cup
Clarified Butter/ Ghee 1 tbsp
Method
In a large skillet, dry roast the sesame seeds on low flame till they are crunchy. Do not
keep them on high flame else they will burn. Set aside.
In a
large pan heat ghee. Once the ghee melts, add jaggery. Let the jaggery
melt slowly on medium flame. Do not keep the flame very high else it
will burn. The jaggery will melt slowly and convert to a rich yellow
liquid. This is the step that requires maximum patience in the process!
Now
that the jaggery has melted, slowly add the sesame seeds and mix well.
Do
it quickly as the brittle will start setting. This is the bit that
needs to be done quickly. Turn down the heat and mix till all the sesame seeds are coated with molten jaggery. Quickly grease your palms with ghee and take a spoonful of the mix between your palms. Make a round ball of sesame and press well to form a smooth round ball of the brittle. Alternatively, place the mass on a greased plate and cut into squares or diamonds. Store in air-tight containers and enjoy for 10-15 days!!
Also try these Peanut brittles and Puffed Rice Brittles.