Blogging Marathon #67 Week 3 Day 3
Theme: Layered Dishes
Dish:Tricolor Baked Casserole


Today is the last day of this week's Blogging Marathon and the theme is layered dishes. After posting a Layered Biryani and S'mores over the last two days, here is another lovely layered dish from my kitchen. While this dish is made pretty often in the house, it has never gone on the blog! Finally when the theme was layered dishes, I HAD to post it finally!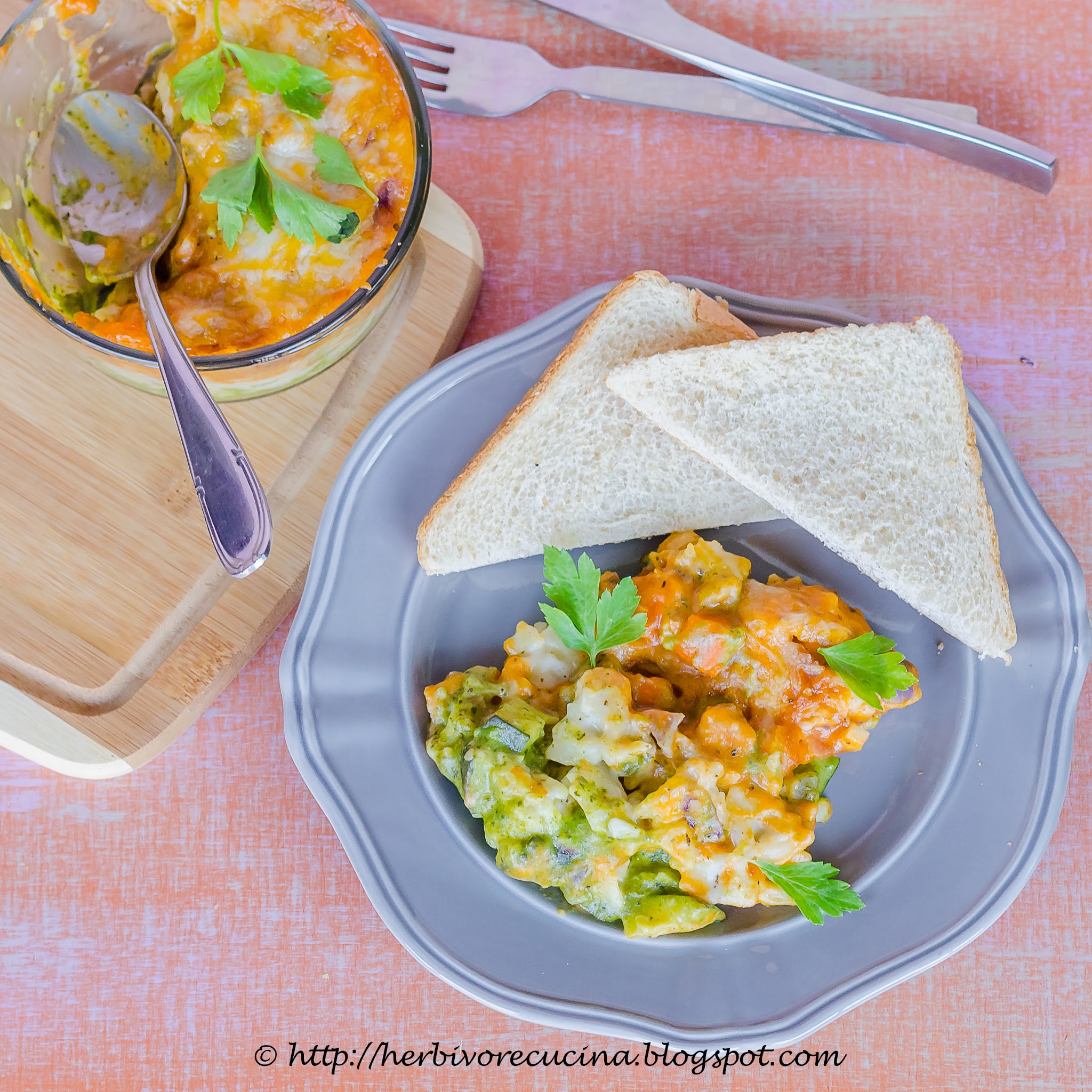 Back in India, this dish was my Aunt's signature recipe and she taught me how to make it. She would make it for family get togethers and used to be made in a huge baking platter. The effort that goes into the dish all seemed worth given the quantity she would make. When I replicated it for two of us, it was pretty difficult to make a small lot. So I ended up making it enough for two meals!

Another reason for loving this dish is because I made this when my husband's family I cooked a meal for the first time at my in-laws place. As some members in the family follow a jain diet (no onion, garlic) I made two versions of the dish, one just like this recipe and one jain friendly. His grandmother really enjoyed the dish and kept admiring the layers! It was such a proud moment for me, that my first dish was appreciated so much. She still mentions this and the Mint Mojito I made that day.

So here is the recipe that is from a source I have no idea of! I learnt it from my family, and made changes in it from time to time to include different vegetables or ingredients depending on availability and preference. I hope you all enjoy it as much as my families do!

Ingredients


Allpurpose Flour 1 cup
Milk 2 cups
Mozzarella Cheese 1 cup
Garlic 2-3 pods minced
Butter 2-3 tbsp
Oregano 1 tsp
Salt 1 tsp
Pepper Powder ½ tsp

For the Orange Layer
Carrots ½ medium
Onion ½ medium
Italian Eggplant ½ medium
Tomato Puree ½ cup
Olive Oil ½ tsp
For the White Layer
Baby corn 3-4 small
Pasta of choice ½ cup boiled and drained

For the Green Layer
Zucchini ½ medium
Green Pepper ½ medium
Pureed Spinach ½ cup
Olive Oil ½ tsp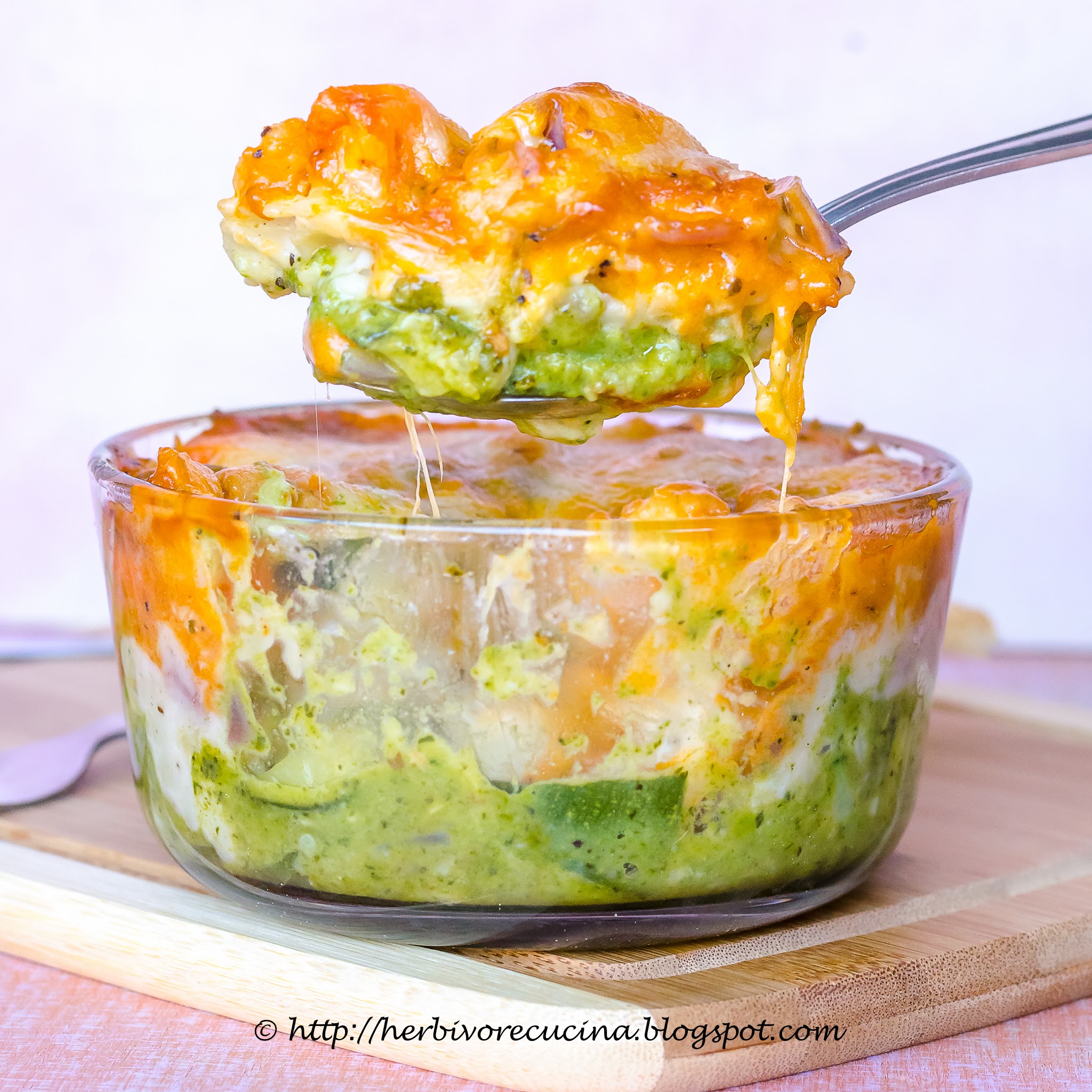 Method


Heat butter in a thick bottom pan. Once it is hot, add minced garlic and saute. Once the raw flavor goes away, add flour and mix well to coat it with butter. Let the flour cook for a couple of minutes and then add the milk, salt, oregano and pepper powder. Mix and cook on medium flame till the mixture thickens. Once it is thick, add ½ cup cheese and mix well. Turn down the flame. Divide the white base into three parts. For the white layer, mix baby corn and pasta into ⅓ base. Set aside.
For the orange layer, heat olive oil in a pan. Saute diced onion, carrot and eggplant for 3-4 minutes till it is just cooked. Then, add tomato puree and mix well. Cover and simmer for 5-6 minutes. Open, add ⅓ of the white base and mix well. Set aside.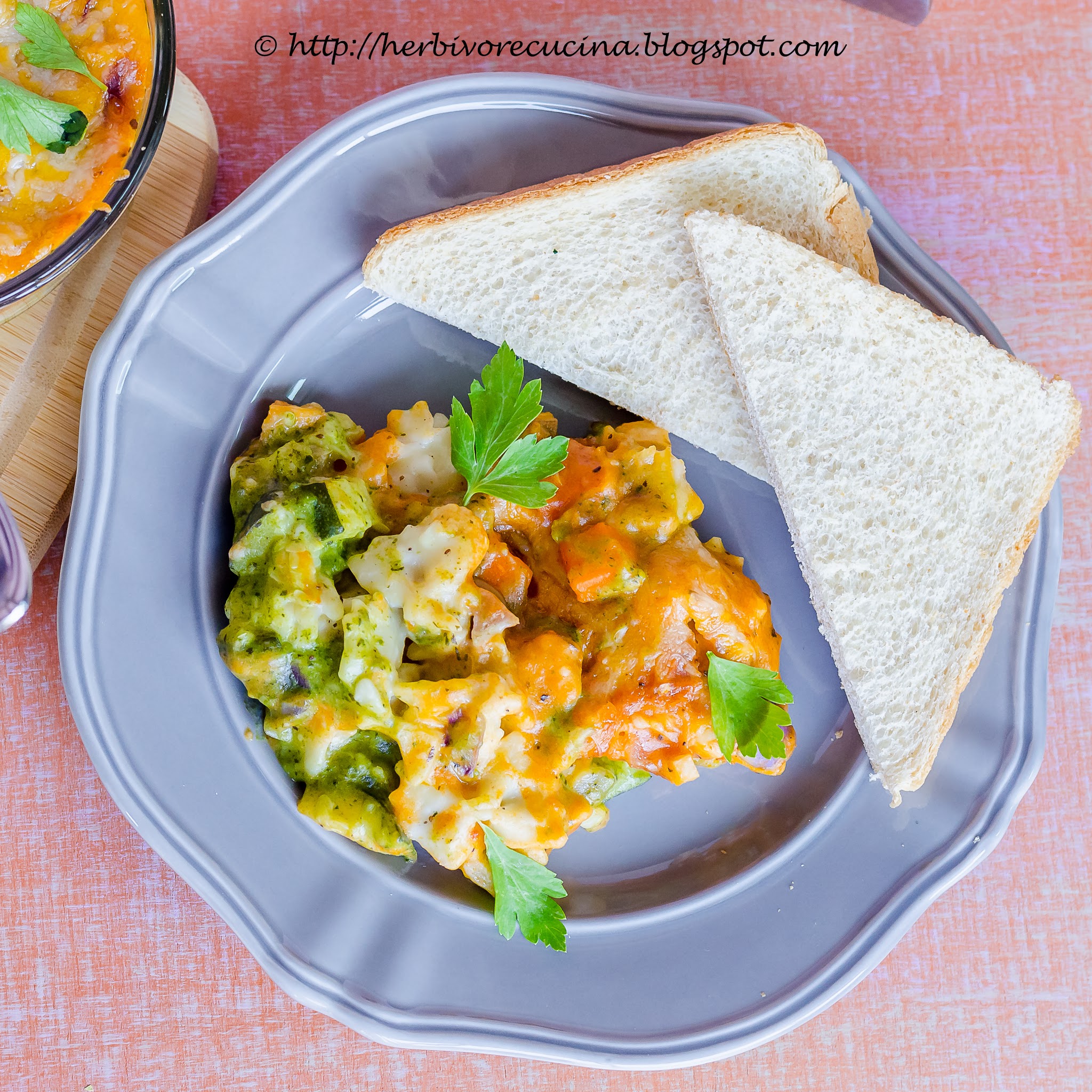 For the green layer, heat oil. Add peppers and saute for a minute. Then add zucchini and mix well. Then add the spinach puree and simmer for 3-4 minutes. Add the remaining white base and mix.
The layers are ready to bake. In an oven proof bowl or plate, add the green layer. Sprinkle some cheese on it and oregano as well. Then add the white layer and top with cheese. Finish off with the orange layer and remaining cheese. Bake the casserole for 15 minutes at 350F/ 180 C. Bake till the cheese is melting. Remove and serve with bread or just dig into it without any accompaniment.
Check out the Blogging Marathon page for the other Blogging Marathoners doing this BM#67