It is October and time for me to start this month's Marathon. I sat out in the first week as I was still recovering from the last month's Cooking Carnival and preparing enjoying Navratri and my birthday. Now it is the second week and I start off. This month's themes were really interesting and I wanted to do them all! I forced myself to take up just two weeks and I chose the theme Flatbreads for this week.
As I do not have too many flatbreads on my blog, I thought this was the perfect opportunity to add three. I have a list of half a dozen flatbreads I wanted to include on the blog, which includes Pavani's pretty Khoba Roti and this Jala Roti. While Khoba Roti remains in the to-to list and this recipe is up first for the flatbreads theme!
For those who have fancied the net rotis from Malaysia and other Asian countries, here is a recipe that helps make them at home! These rotis are not just tasty, they look super pretty too. And it is almost unbelievable that they need just four ingredients in the batter!! The main flour used is all purpose flour or maida. Coconut milk is added for the taste and flavor. Turmeric powder in the batter not only adds a taste, but also gives the rotis an awesome yellow color. Finally, salt and water. They are added as needed. Once the batter is ready, it is a breeze to make the rotis.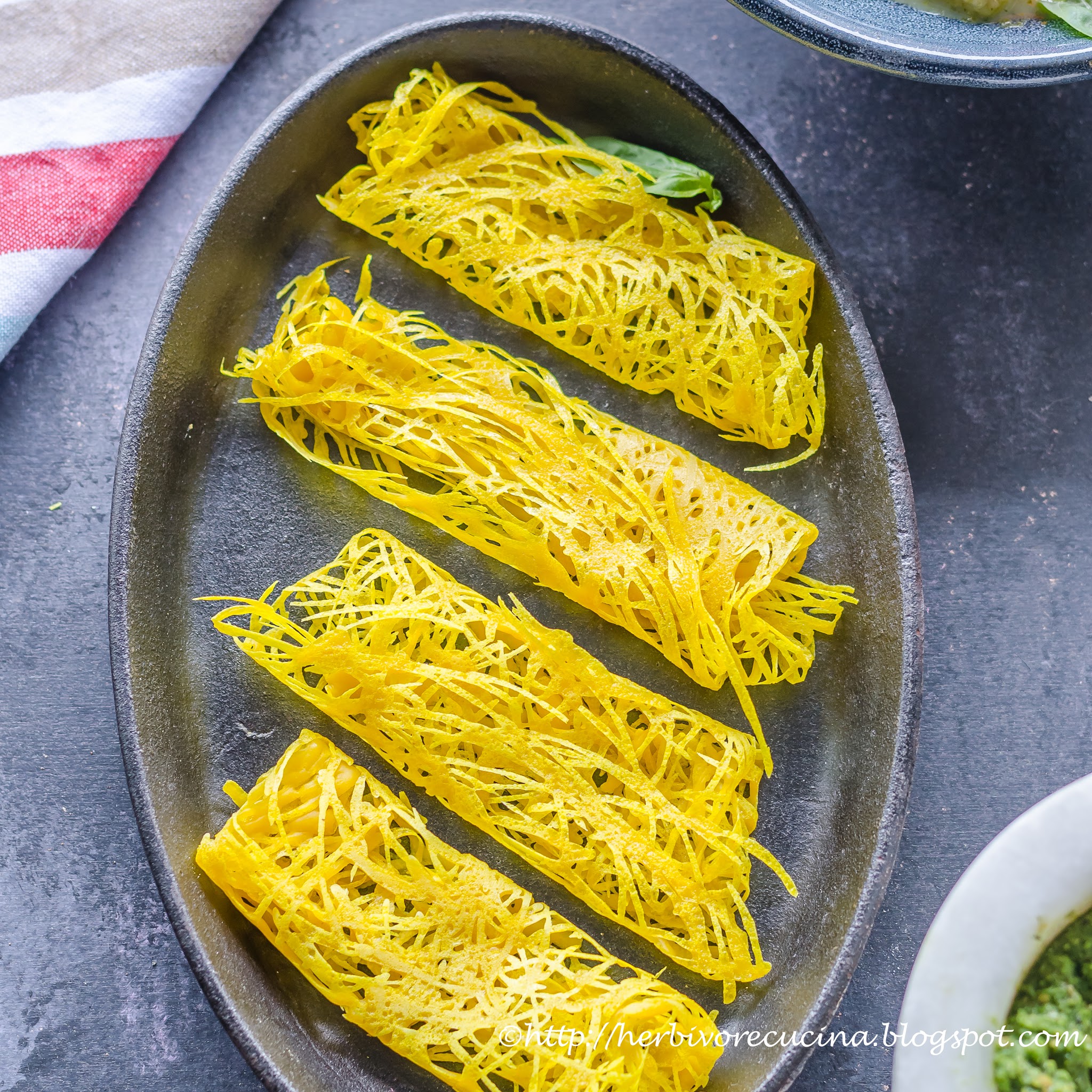 While traditionally these are made using a jala roti mold. If you do not have one, don't worry! It is really easy to make that in under 5 minutes!! All you need is a squeeze bottle and a pin. I have more on how to make the bottle below. Do try this recipe and serve it with a Thai curry; red, yellow or green. It tastes super even without a dip.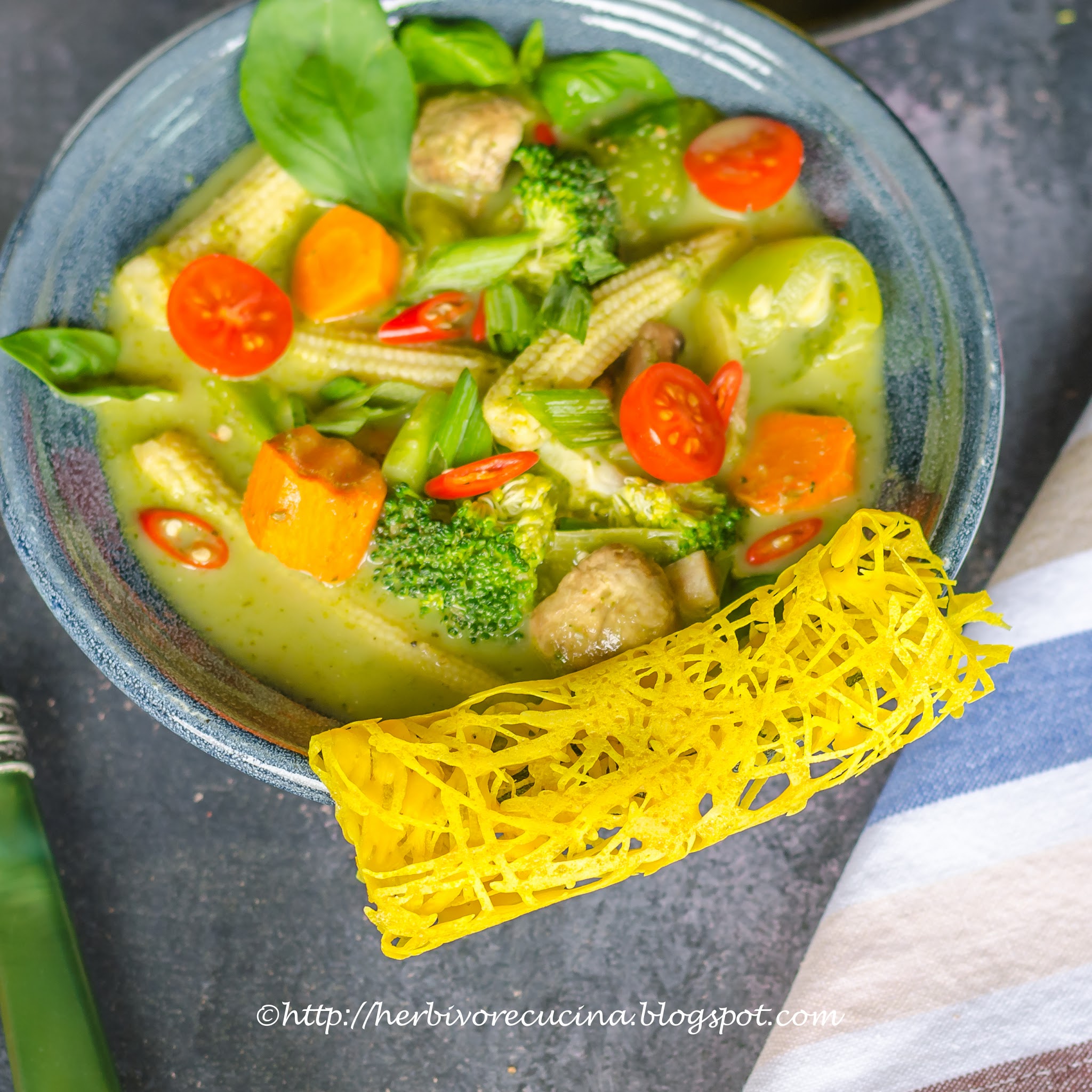 Ingredients (adapted from here)
Allpurpose Flour 1 cup
Coconut Milk ½ cup
Turmeric Powder ½ tsp
Salt 1 tsp
Oil 2 tbsp + for cooking
Water ¼ cup or more if required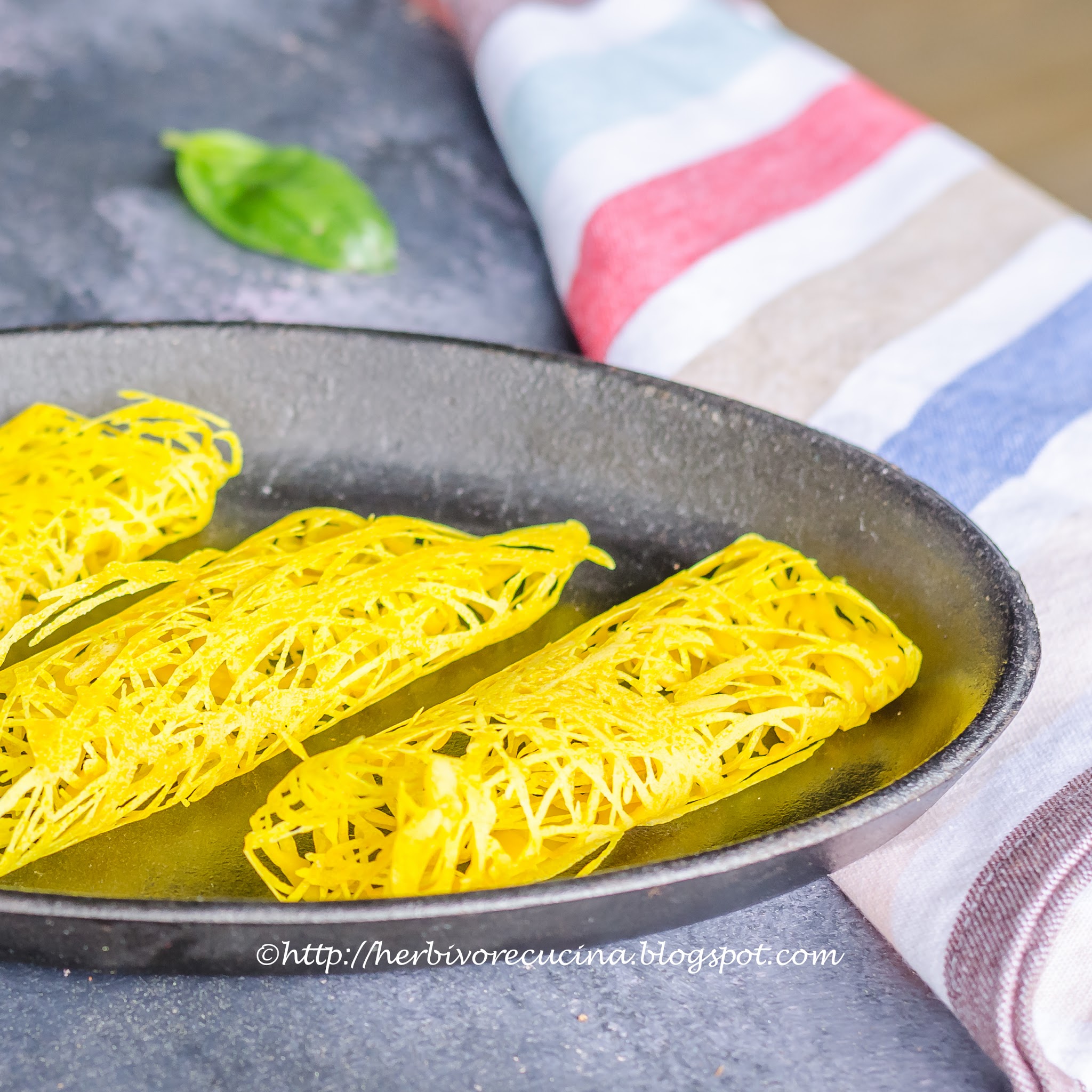 Method
Before starting, get a jala roti mold ready. In case you have one use it. Else, make your own. To make your own, just use any squeeze bottle and make three to four holes using a needle or other sharp pin. Ensure the holes are big enough to let the batter pass. Set aside.
In a bowl mix flour, salt and turmeric powder. Add the coconut milk and mix well. Start with ¼ cup water and go on adding till you get a batter that can be poured off the spoon. In case it is very thick, add more coconut milk or water. If it becomes very thin, add some all purpose flour.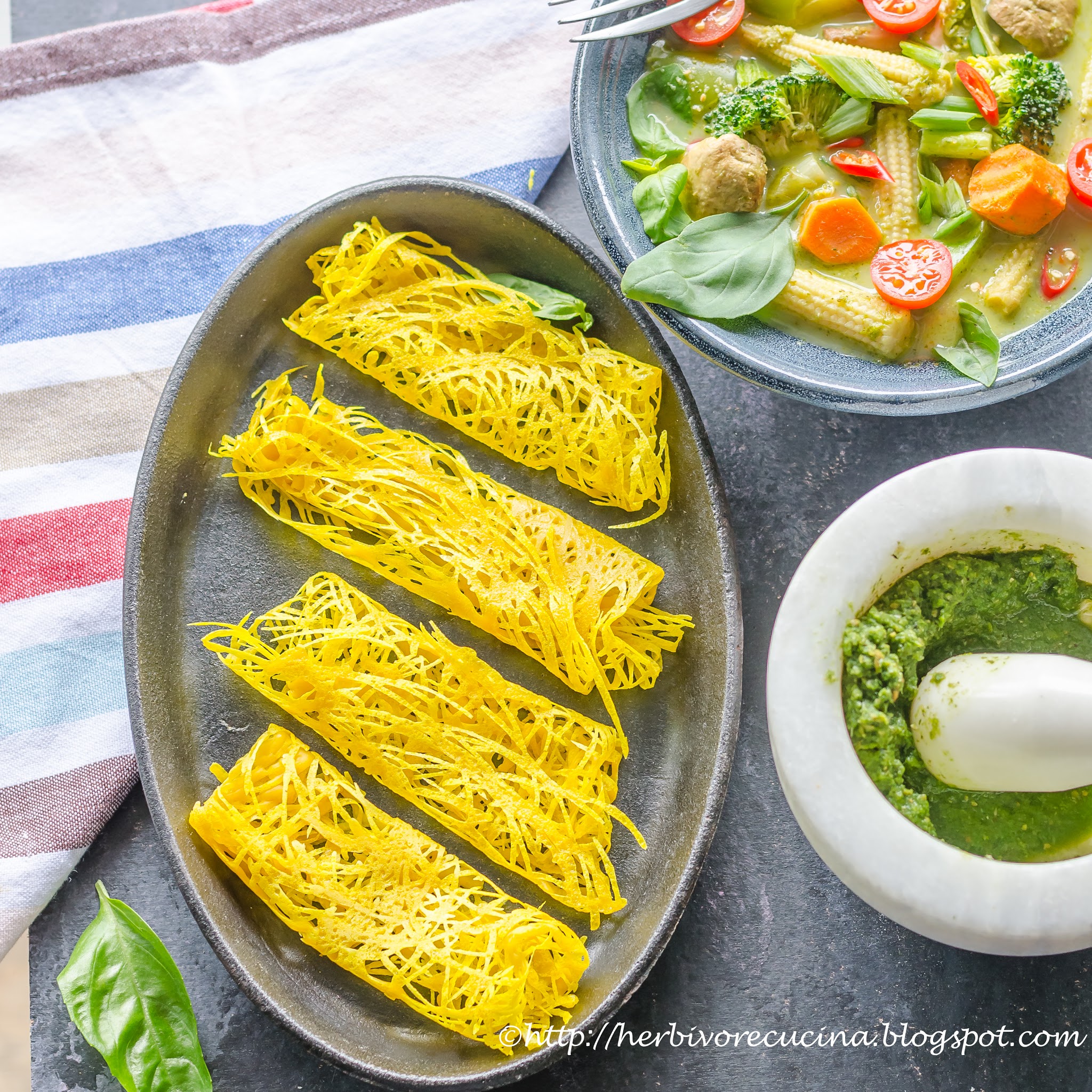 Once the batter is made, sieve it through a sieve with small holes. Add the batter to the jala roti mold and keep ready. Heat a tava and add a few drops of oil. Using a paper towel spread it evenly. Using the mold drop the batter in a flower shape like shown below. Don't worry if it is not even.
Cook for a minute till the top is cooked. Fold the two opposite sides and then roll it up. Serve immediately with any coconut based curry like this Red curry.