Winters are almost gone, spring is here and I cannot wait for summers to come. With summers, comes my favorite fruit, the watermelon. The giant green round with tender, sweet and juicy interior, this fruit tastes amazing in mocktails, drinks, ice creams and sorbets. Or just dig straight into the fruit and enjoy it with a fork!
Though I love the fruit, I find it super tedious to cut it into pieces. Back home, my mom used to do all the work and I would get a bowl full of goodness! But now, the daunting task has to be done by me before I enjoy the fruit. Though I generally use a sharp knife to do the cutting, I tried a watermelon cutter that was sent to me. A simple tool that can make neat cuts, remove the flesh out of the watermelon and slice it into perfect pieces. This steel cutter is high quality and dishwasher safe. No more messy hands! Get yours here.
So back to the recipe. I was looking on Foodgawker for suggestions on what to make from watermelon. I wanted to make a drink that was flavorful, tasty yet easy. That is when I saw a drink that was new to me, Agua Fresca. On searching more about the product, I realized that aqua fresca was a simple drink, made from fruit, sugar, lime juice and served with sparkling water, mint sprigs or wedges of lime.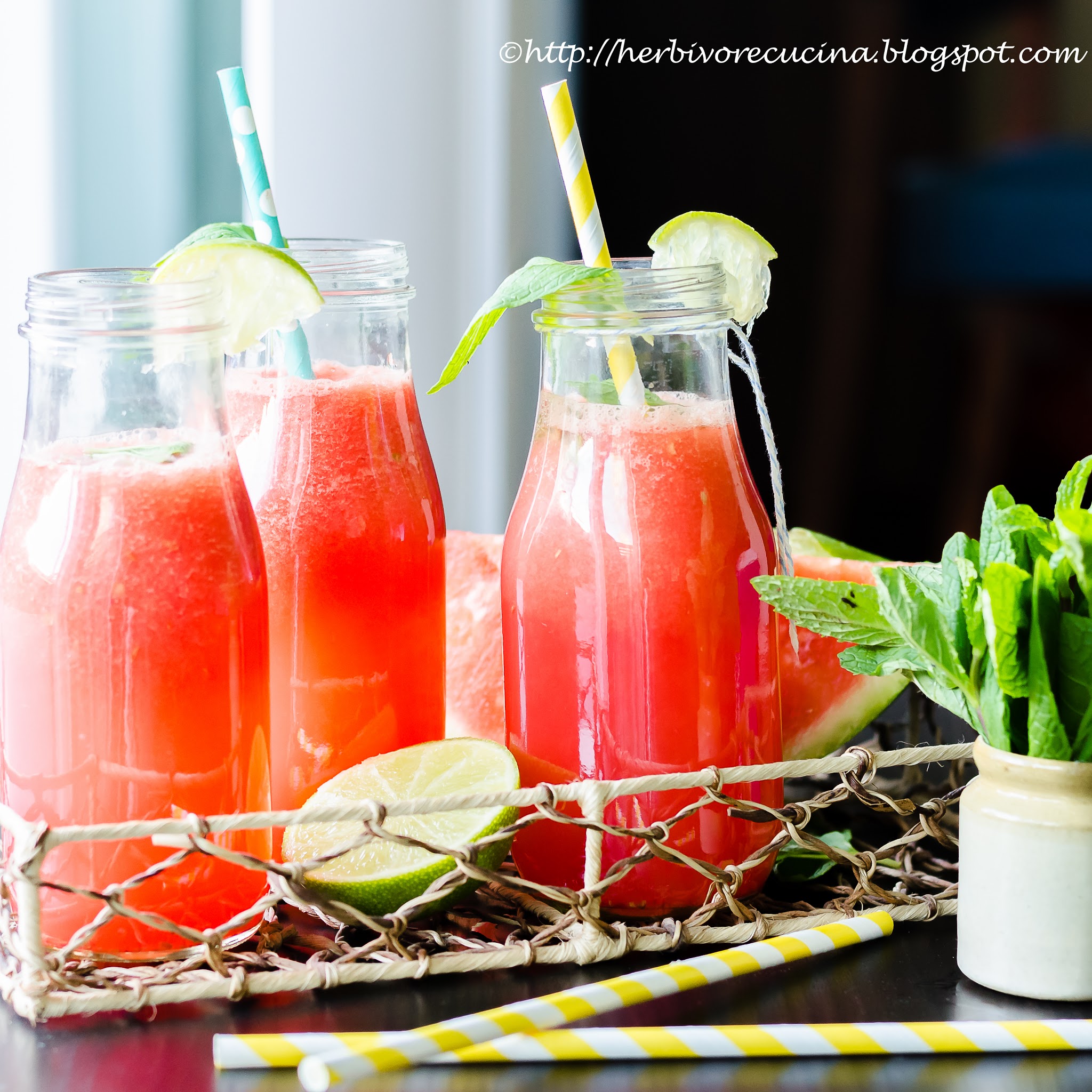 This was perfect given that summer will soon be here! So I got all the ingredients together, and the pink color sure made a cute drink to shoot. I loved clicking it so much, that I took at least 55 pictures! My husband had a tough time selecting what to edit (yes, he still edits all my pictures, 1.5 years into blogging), but he sure did a great task. I am so glad! I hope you all enjoy the pictures and the recipe just as much as I enjoyed making, clicking and drinking it straight out of the bottle.
Ingredients
Watermelon 1 medium
Water Sparkling or Still (as needed)
Sugar 3 tbsp
Lemon 1, juiced
Lemon wedges
Mint sprigs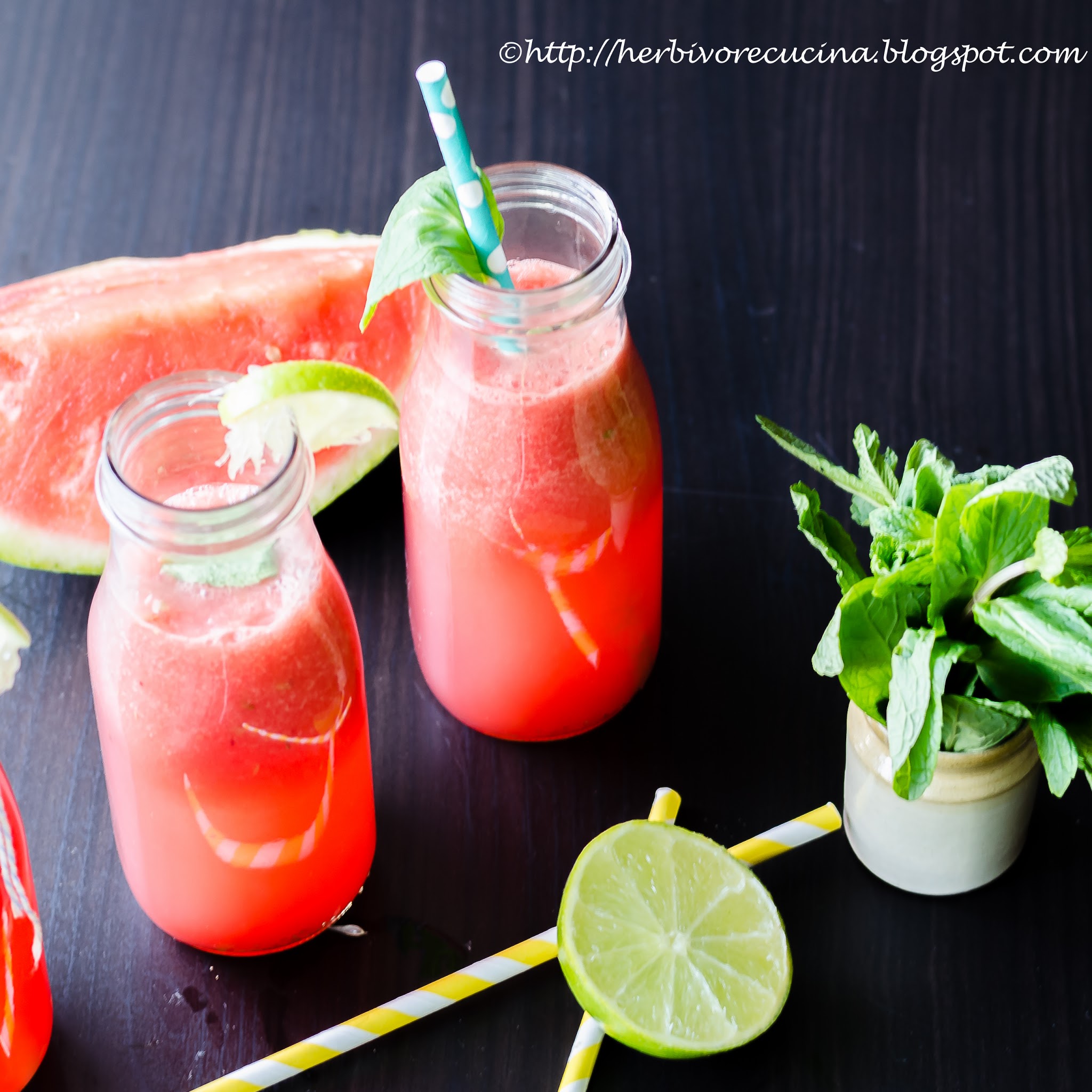 Method
Using a watermelon cutter or a sharp knife, cut the watermelon into pieces. In a blender, blend 1 cup watermelon pieces, lemon juice and sugar.
When ready to drink, pour the watermelon into three glasses or bottles. Top with cold sparkling water or still water. Add some mint sprigs on top, a wedge of lime and serve. Add ice cubes if needed.
**One or more products in this post were sent to me for a discounted price for review purposes. However, all the opinions are unbiased and completely my own.